Bug and I just returned from a vacation in Steamboat Springs visiting our pals, Megs and Pete. We had a fab time even though I underestimated the effects elevation might have on martini consumption…Pete is a chef and owns three restaurants. So, we ate like really effing great food and drank amazing wine the entire time I was there. Without exception.
They chose to live a bit out of town away from the overstuffed ski culture where we sat on their deck staring at mountains and aspens and listening to hummingbirds or bats depending on whether it was coffee or wine we were enjoying. Sometimes we stayed in our pjs until the afternoon when we ventured out for a hike.
Steamboat is a lot like so many absolutely gorgeous mountain towns that is not so slowly changing into a playground and/or business investment. Megs calls the base of the mountain Condoland (all those condos are built by hardworking people who live six to a trailer on the edge of town) and it is so right on. I don't think any more structures could be crammed into the small plot of land. And much to the dismay of fisherman, the lovely, slow-moving Yampa River has no fewer than hundreds of beer-drinking tubers floating at any given moment. It will be interesting to see what the threshold is. Missoula isn't an exception to some of these issues regarding fast growth, limited affordable housing and environmental impact. Hmmm.
We visited the tiny town of Oak Creek and I imagined Steamboat once being like it: quiet, lazy, a few abandoned buildings, dirt roads, crazy people and small town politics. For example, we visited the thrift store and the owner was busily making several dozen hand-written signs that read Taser Free Zone and Check our Taser at the Door. It turns out that the ex-mayor was pursued in a police chase the week before and followed into her home where she was tased four times. Seriously.
So, back to the FOOD. Going to Steamboat? Don't miss Three Peaks Grill, Cottonwood Grill and La Montana. We ate seared ahi tuna, buffalo fried oysters, Asian caesar salad, hoison glazed ribs, and corn bread with lime butter. Those were some of the appetizers. For entrees we ate crab-stuffed mahi mahi, Peking duck, Shichimi Ahi tuna over pad thai, teriyaki steak and my favorite, the Cambodian Hot Pot: shrimp, sea scallops, baby clams and crisp Asian vegetables, simmered in a spicy coconut shrimp broth and tossed with rice noodles.
Then, there was dessert: chocolate pyramid with chocolate mousse and ginger creme brulee with crystallized berries. And, then, there was the wine which I can't remember because it was so good that it was all I could do to not pass out from bliss.
And the company. It is one of my favorite things to have my bug meet my best friends. It was a good trip. Meg and Pete: thanks for being so generous, hilarious and fun.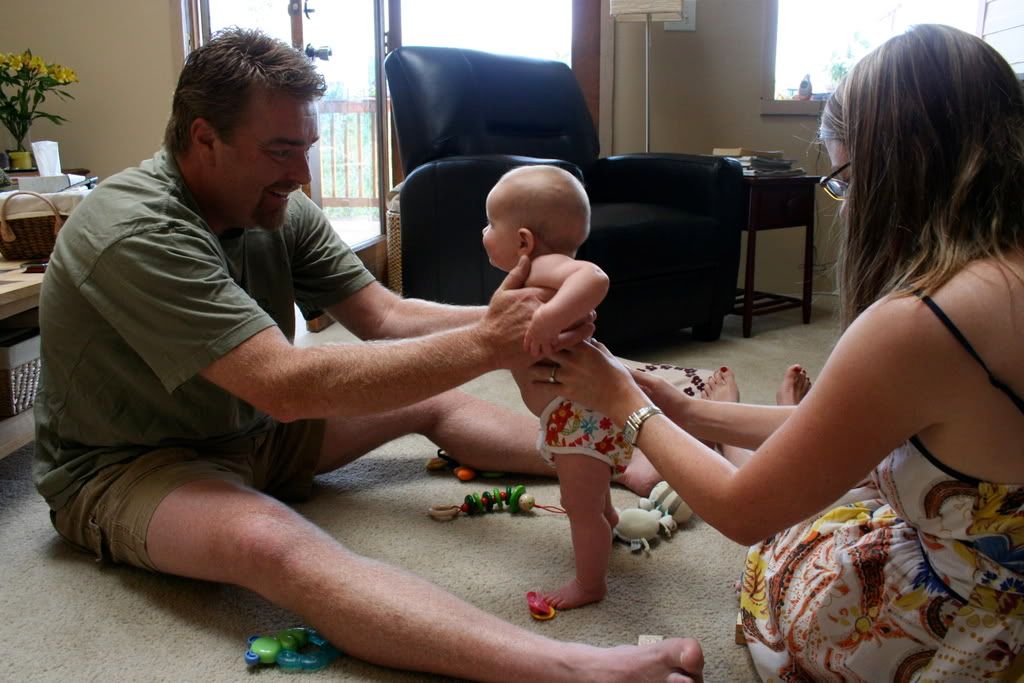 You might also like