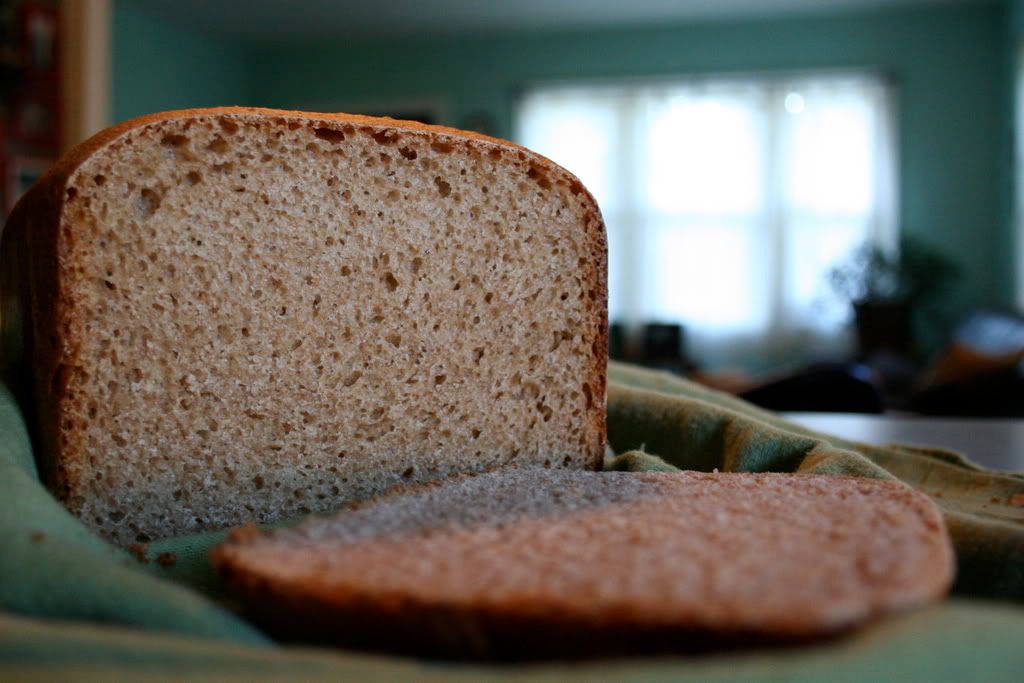 I have always liked to make bread. It is very grounding and satisfying and relatively easy. And I have always been a bit of a snob about bread machines because they turn out this uniform, uninspiring loaf that looks like, well, it looks like a machine made it, with the standard indents, instead of a human. So, that's accurate I suppose. Also, I am not a fan of kitchen appliances that I don't need like rice makers, coffee grinders with different settings, those rabbit wine openers…I don't mind making rice in a pot, pressing the grinder button for an extra 12 seconds or exercising my bicep with the yank of a cork. Bread machines take up room and make easy a task I don't mind.
But.
I said "yes" to Andy's grandma's bread machine months ago. I said "yes" because in my busy business as of late, I haven't been making bread at all and I thought I just might get over my snobiness and go for it.
For the last four weeks, I have been 'making bread' every Sunday by tossing carefully measured ingredients into a contraption and pressing several buttons. I am inspired to make our daily bread by my friend, Jenn, who always makes bread with her daughters (and ironically just wrote about not using a bread machine) and by Animal, Vegetable, Miracle where Steven Hopp (author Kingsolver's man) motivates folks to dust of the bread machine and turn out fresh, wholesome loaves for about 50 cents a pop.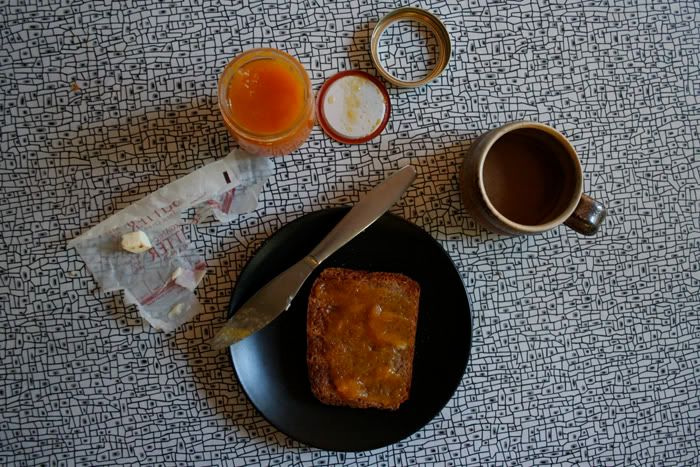 So while, yes, a bread machine loaf is to shoes from Target as a handmade loaf is to these beauties, in the end they both satiate a need. Or maybe Wonder Bread is like the Target shoes and bread machine bread is like these beauties and handmade bread is like these beauties with a pedicure. Or maybe those are all bad metaphors and it is more like greeting cards…bread machine bread is like a greeting card carefully picked out that says it all and handmade bread is like a blank card with a personal, handwritten note that says it all. Both carry the same nourishment but the vehicle for sustenance differs.
Anyway, the bread is good.
You might also like