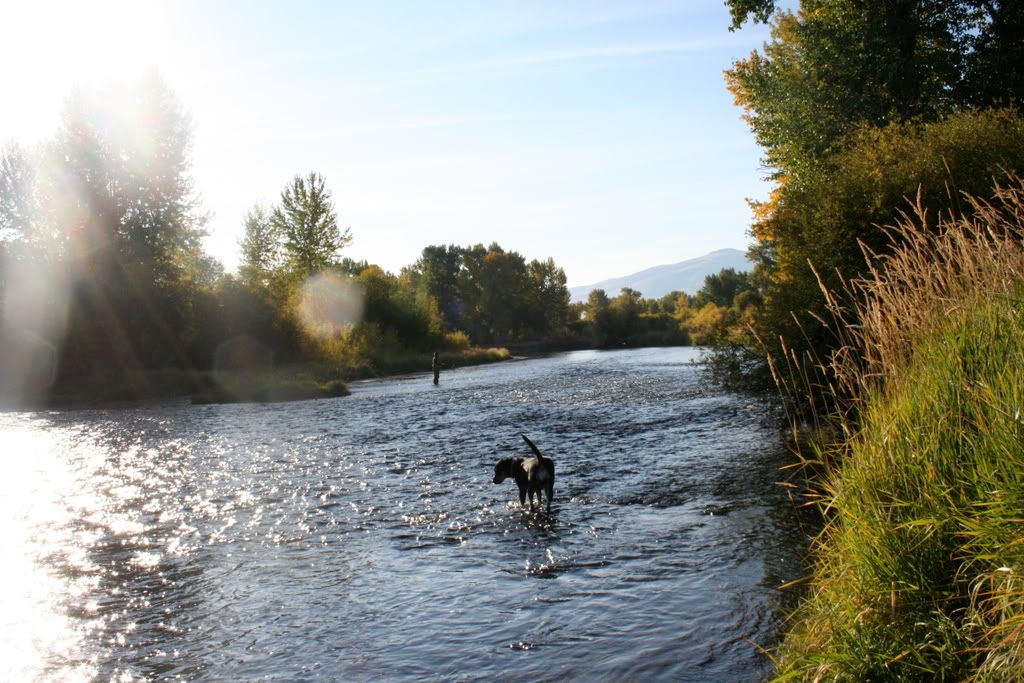 Last weekend we went back to the Big Hole valley for a little camp adventure/wedding/hiking/patagonia outlet shopping/crazy people watching.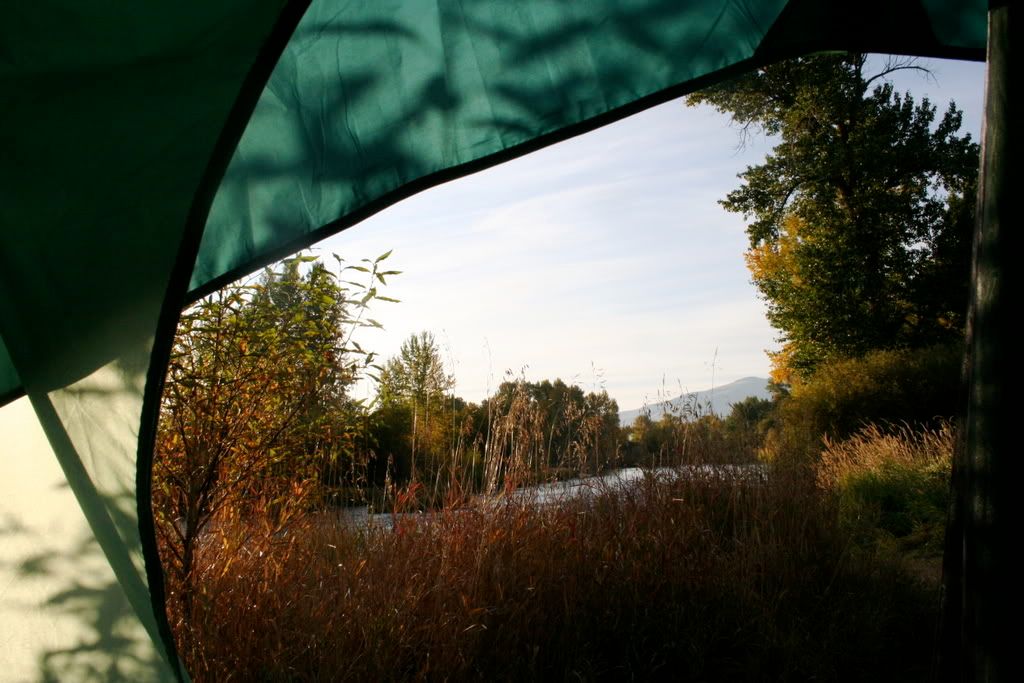 Seriously, people who camp down there are nuts. There was the lady last year who had a dog named Hitler who she spoke to in German. This year, the looney couple with the metal detectors who spent the Entire Weekend searching for
pennies and nickles and lots of can tops and sometimes a ring or something
and the belchy guy in the fleece sweatshirt with a buck and doe
painted
on the chest. But then I wonder, do all of these insane people with generators running all day and big spectacles from 1987 and ill-fitting clothing and bad late-night manners think we are looney? Us with our coleman camp stove and a tent and down jackets and a spayed dog on a leash? Probably they are writting on their blogs about how how *crazy* we are.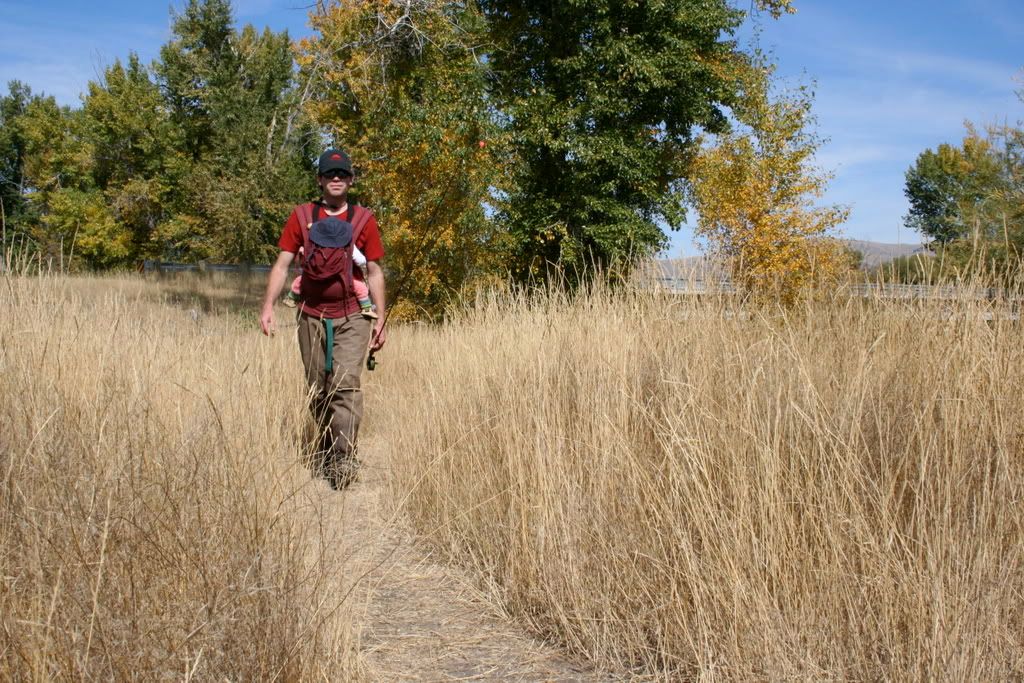 Anyway. The Big Hole is one of my favorite places to run and I had packed my stuff. On Saturday morning, Andy took bug fishing and I took Alice out on the dirt road the two of us know so well. The air smelled of skunk and sage.
At first I felt hurried. I guess just because I have been so hurried for a few months now but, seriously, why in the hell did I feel so tense? I decided to hike instead of run. I was able to let it go thanks to Alice and her frolicking-I-live-in-the-momentness.
She always teaches me important lessons when I pay attention
. It was like the old days. It was great.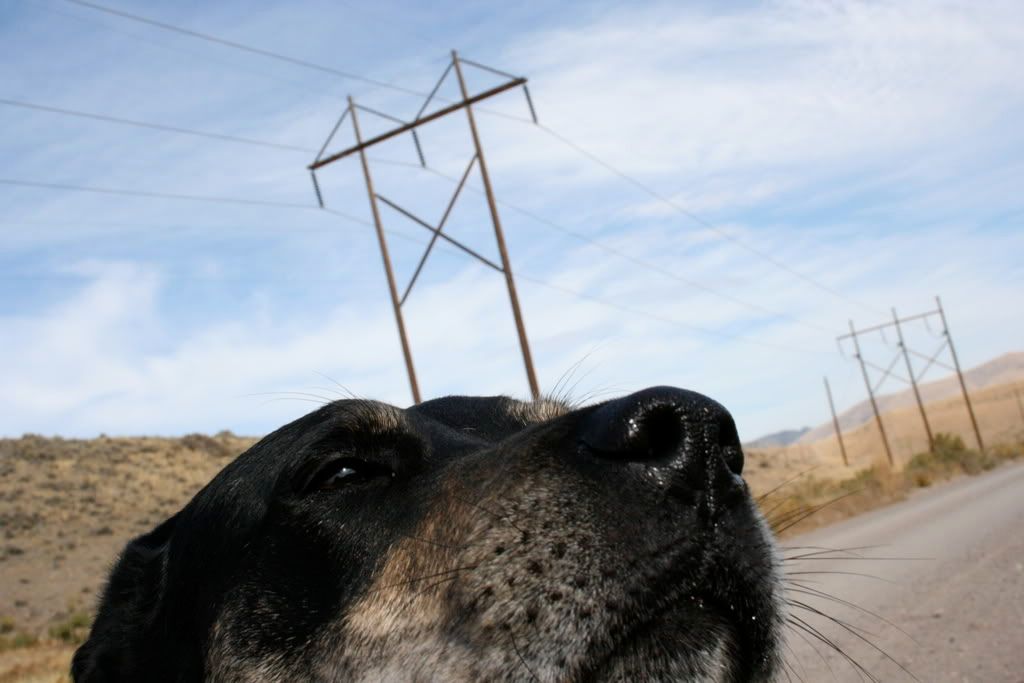 And, my Amazing Dog can cross a cattle guard like nobody's business.
We had a great time at Claire and Luke's wedding on the most gorgeous river in the whole world. And only in Montana do you get to pack fur-lined boots, flip flops and heels for the same trip.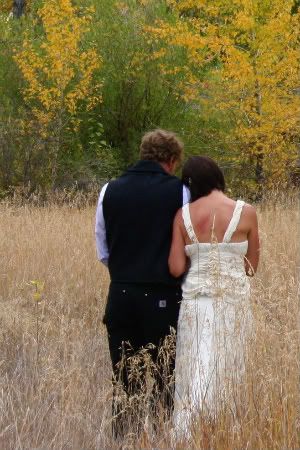 It was really effing cold at night. And bug's first camp experience. She rocked it save for a two hour stint that was no fun at all. And, of course, we made the jaunt to Dillon for the pati outlet and didn't find a damn thing so I bought a hat that bug can wear in like seven years just to prove to Andy that the extra jaunt was so worth it.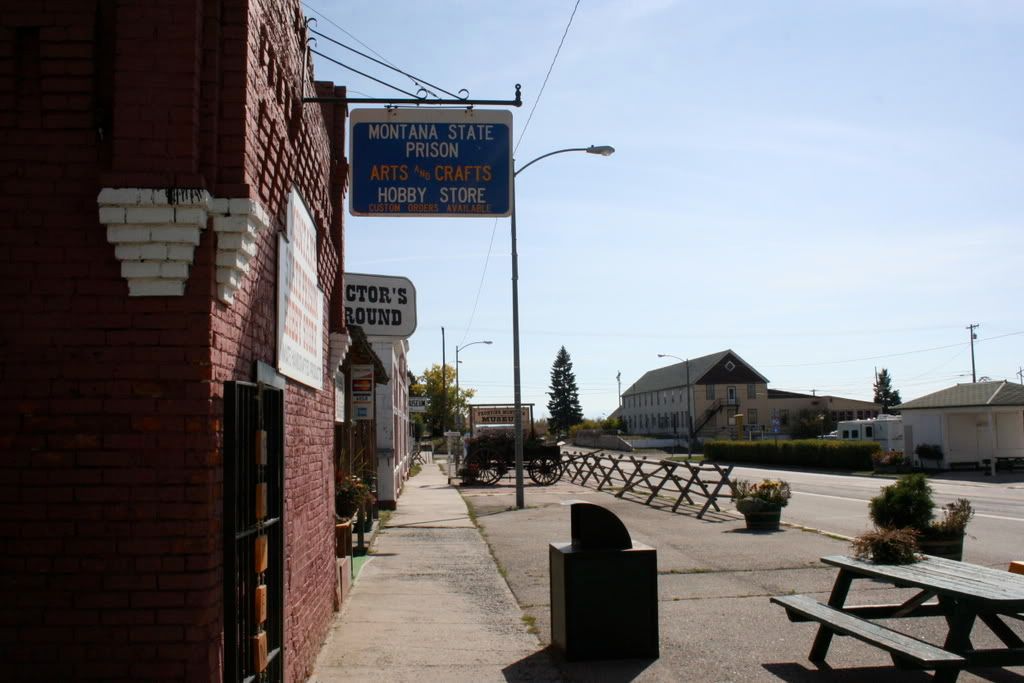 And then! We finally hit the Montana State Prison Arts & Crafts Hobby Store when it was open! I have been yearning to patronize this establishment in Deer Lodge for years and never ever been there between the hours of 11 and 4. It contains jewelry, knitted and crocheted items, drawings, paintings, metal work and tons and tons of horse hair belts, belt buckles, bridles, etc. made my those imprisoned. I think the idea is that the art making is a positive outlet for the prisoners and a way for them to make some cash in the big house. They get 75% of the sale. I scored some gorgeous earrings. I wish I had bought the crocheted monkey for bug. It did feel strange to hold items made by people who could have committed horrible crimes. That part was weird, spooky and kind of exciting.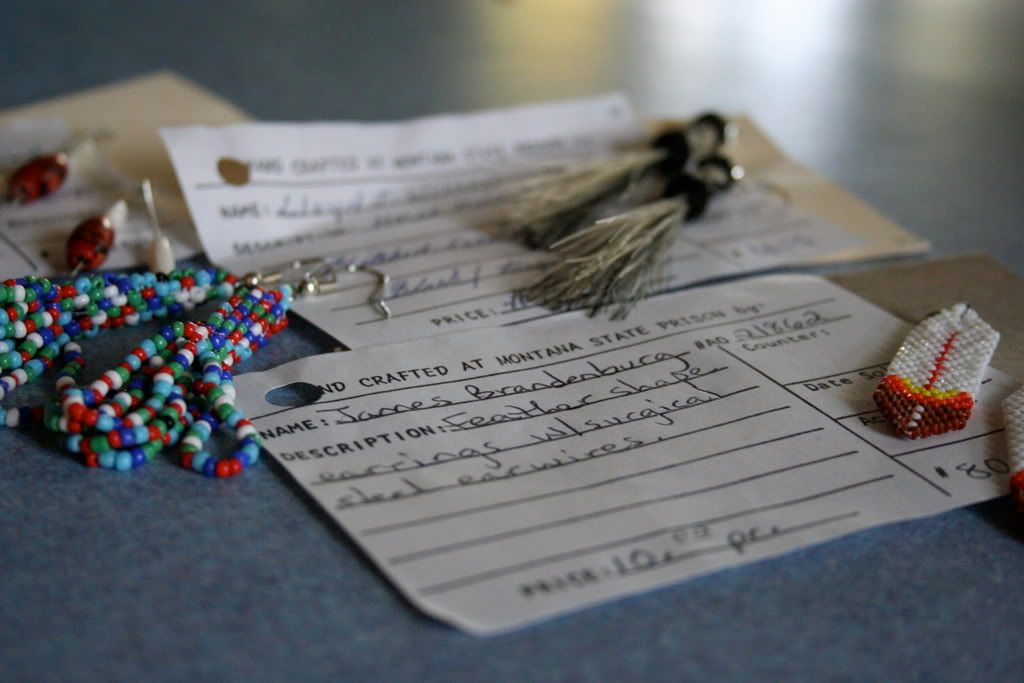 You might also like