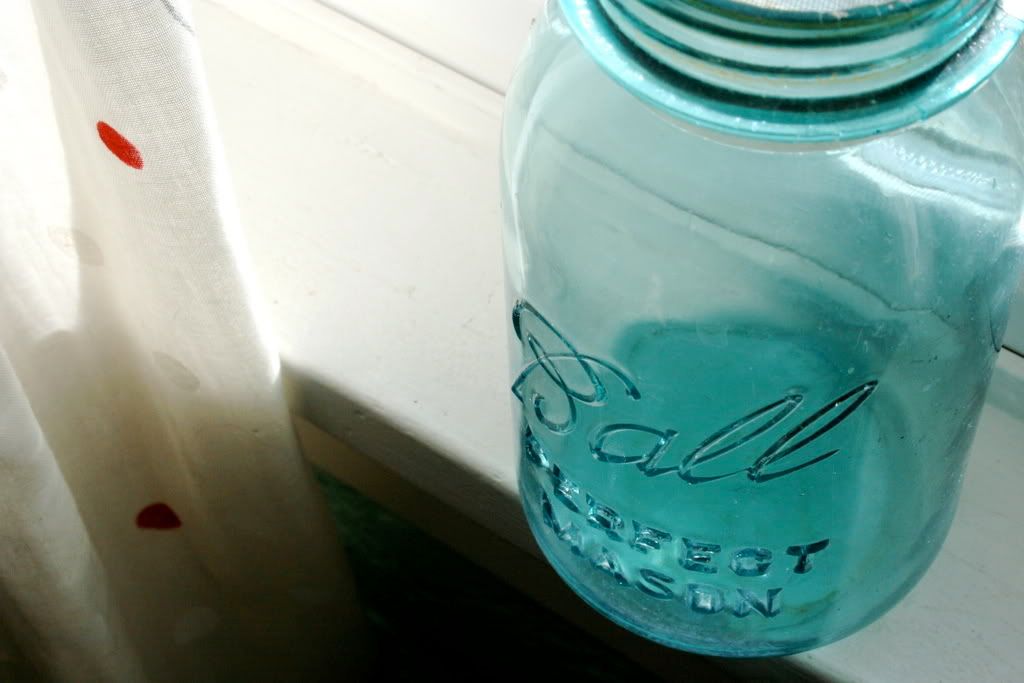 When I make the decision to not do a step in an already-established process, it usually gets me in trouble. Like not pressing my hems before sewing or estimating on 1/4 teaspoon of baking powder or not priming my bathroom walls before painting. But, *sometimes* it works magically.
Last Monday I made applesauce and I didn't peel the apples. And I made the best gol darn applesauce I have ever made. Montana macintosh apples in October are the most exquisite tasting fruit I have ever touched my lips to. And a huge part of the magic is in the thin, sexy pink skin. The lipstick-colored peel bleeds through to the sun-kissed flesh.
Montana macs are crisp but not like granny. They yield to the bite as if begging the biter to bite harder. The finish is unusually matte, even when compared to other unsprayed fruit. With a nearly perfectly round profile, there is just the slightest darling dip where it was once attached to a tree.
So I googled "applesauce with peel" and only found a few mentions on random blogs and that was enough of a reassurance to me. I was mostly concerned with it messing with the ph or processing time but I just cooked the pehjesus out of the sauce and we'll eat it quickly anyway. It is for my bug and she could live on tofu, applesauce, raisins and mozzarella. I don't think it makes a difference anyway. But all the botulism gossip always makes me a bit panicky when not following a canning recipe.
I got to use Andy's grandma's canning jars. I love LOVE hot, clean jars in my drying rack waiting to be stuffed with this year's plenty. They are so faithful. If these jars could talk…they are old. I wonder what's been in them over the years and what conversations were spilled as they were filled.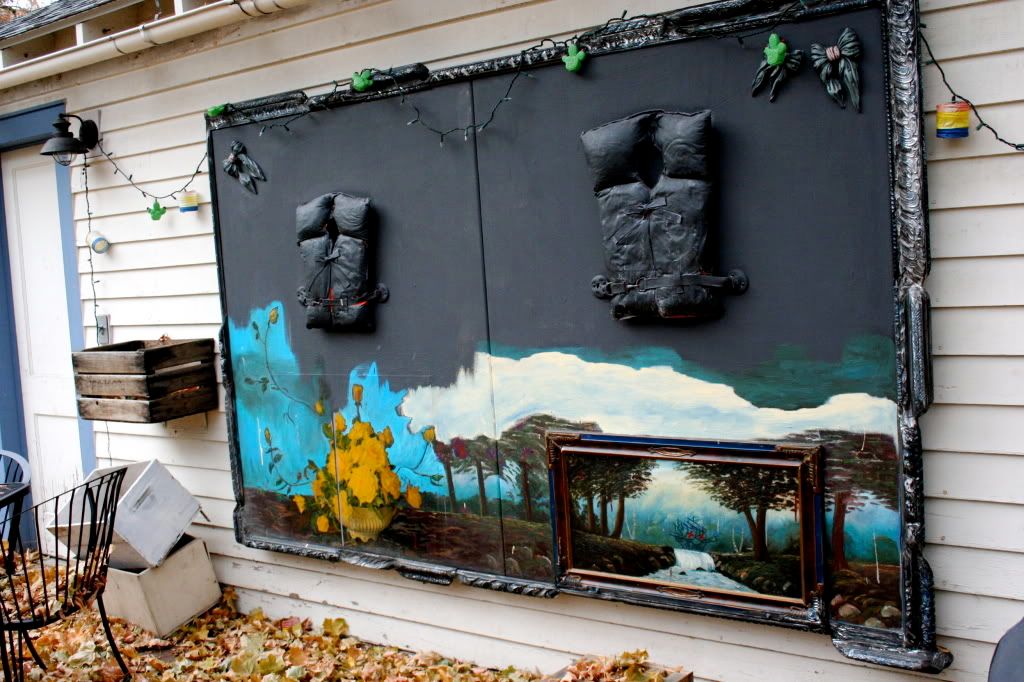 The apples were a gift from a friend and left in my backyard along with a giant box of pears that I still need to preserve. Speaking of gifts left in our backyard, one of our art professors from college cleaned out her studio a few weeks back and drove around Missoula delivering her work. One day, we received this leaning against our fence when we got home from work along with a voice mail that said, Do whatever you want with it. It'd be great in your backyard. So now we have a painting with life jackets overlooking the cement slab I like to call our patio.
The sauce is a so sweet blush color and bug can't get enough. I just cooked them apples down and them used the immersion blender I worship. It was brainless and so satisfying to lean over the stove for hours. And I think bug's sickness went quickly because she inhaled all that fall in the form of steam from the boiling water canner.
*happy halloween* BOO
You might also like