I went the Western Montana Fundraiser's Association lunch yesterday and the subject of the economic climate and its impact on non-profit organizations was addressed by nearly every speaker. The key note said something like so you don't get your Starbucks and you don't buy that blouse but you still give to organizations that affect positive change because that really matters. And then one award recipient said nah uh, sister. You always buy your coffee and you buy two blouses and give one to a friend. And then you give a gift to that organization. We are going to get out of this mess and it will all be okay so now isn't the time to cut back and stifle the economy even more. I think somewhere in the middle is appropriate. I mean who wears blouses?
After the impossibly heartening election of Barack Obama a few Tuesdays ago, some girlfriends and I decided to make a trip to the big city of Spokane to stimulate the economy by visiting some American Landmarks like the Nordstrom Rack and Banana Republic. We didn't shop locally but we dined and rested locally.
We also handed out $15 to a nice person in the name of Obama and told him to pass the gesture on. Our little version of pay-it-forward over the purchase of high heels.
I am thoughtful about how the wall street main street talk affects my family over here on tenth street. My man is an electrician and he relies on people taking out loans and doing remodels and new construction. He is also an artist who relies on people to make that could-be-argued-as-unnecessary purchase. I am the development director for a non-profit museum and I rely on people who are moved by the amazing work we do and ultimately write a check to ensure its vibrance and service.
So, it affects all of us. But I have always believed in the whole woo woo you make your own realityness that Andy refutes while balancing our checkbook.
We all pick how we spend our time and money. And I think right now people are realizing that walking an extra block to support a local coffee shop that supports the local art museum is really really important. So if this fanny freddy fugly crisis is forcing people to walk instead of drive, grow their own food, turn off the lights when not in use, wear their socks a little bit longer, be more strategic about charitable giving and carpool to Spokane to stay in a hotel and eat dinner while cultivating friendship over candlelit cocktails, then hooray. It is about time. Those are good priorities. We do make our own reality and whatever struggle blows my way will eventually blow away and I'll learn from it.
And, check out my new shoes.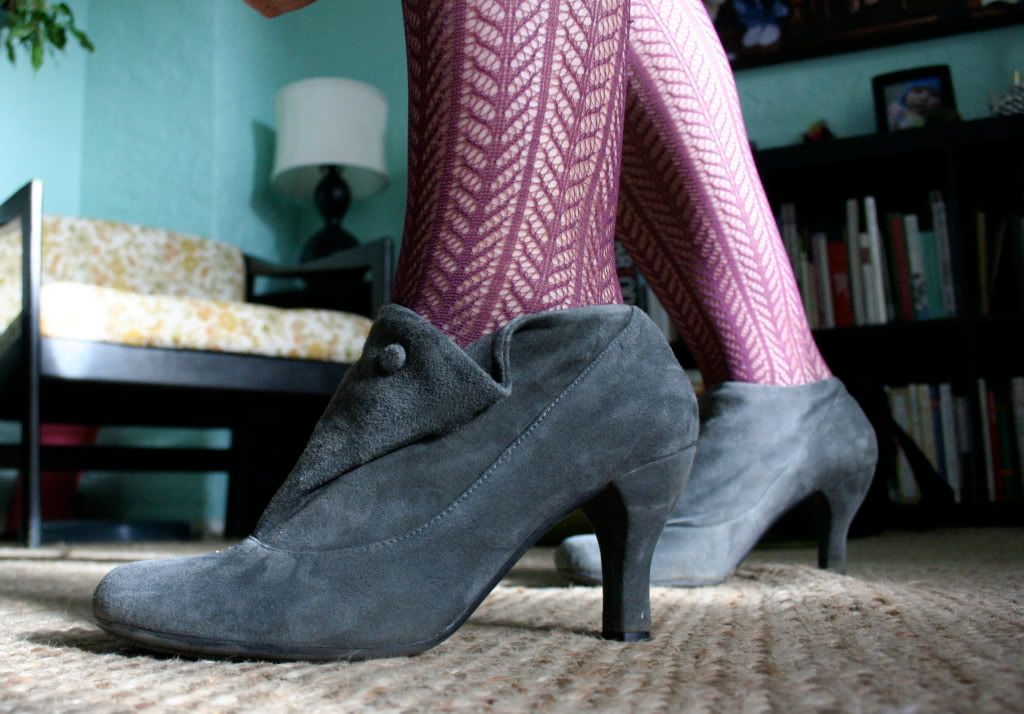 You might also like