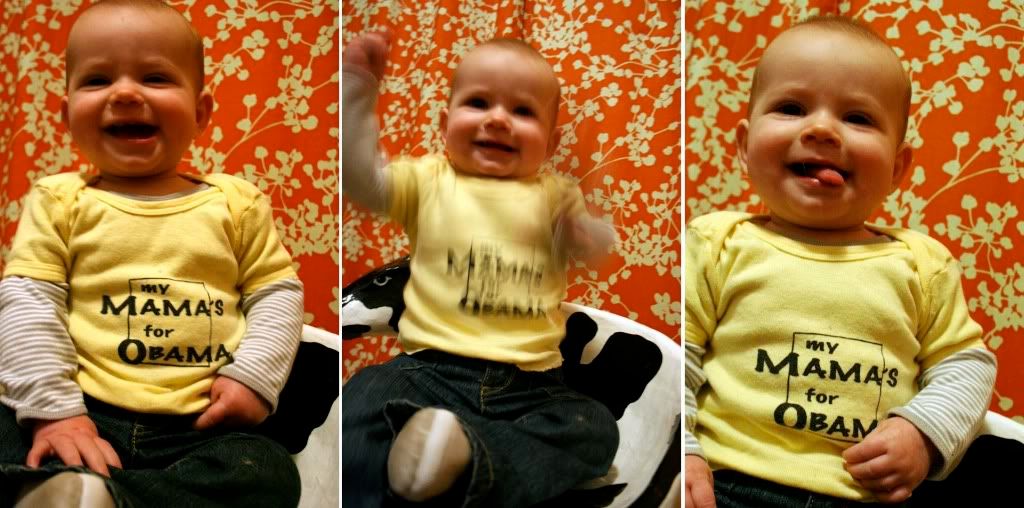 Dear Americans,
Well now, this election is definitely really important as evidenced by the hoards of people standing in line for 5-11 hours. Let's hope there isn't any fraudulent activity or I might just lose all hope at a fair election.
Anyway.
Today I write on my blog to tell you to get off yer keester and make a choice; I am especially writing to those of you who I don't know who have emailed me or linked to me and aren't planning to vote. Because, well, I think that stinks.
I understand the two party system isn't great. I understand politicians don't always insist on honesty. I understand you are pissed off. But, today one of two people will be elected to lead the country we live in for four to eight years. They will make decisions that affect you and people you love.
Vote.
If you vote, leave a comment telling me why or some other voting or election-related story and I'll pick a winner who will receive a canned item that I made with my very own hands. You can pick apricot butter or plum butter. I will announce the winner on Friday, November 7.
Yours in Change,
dig this chick
You might also like