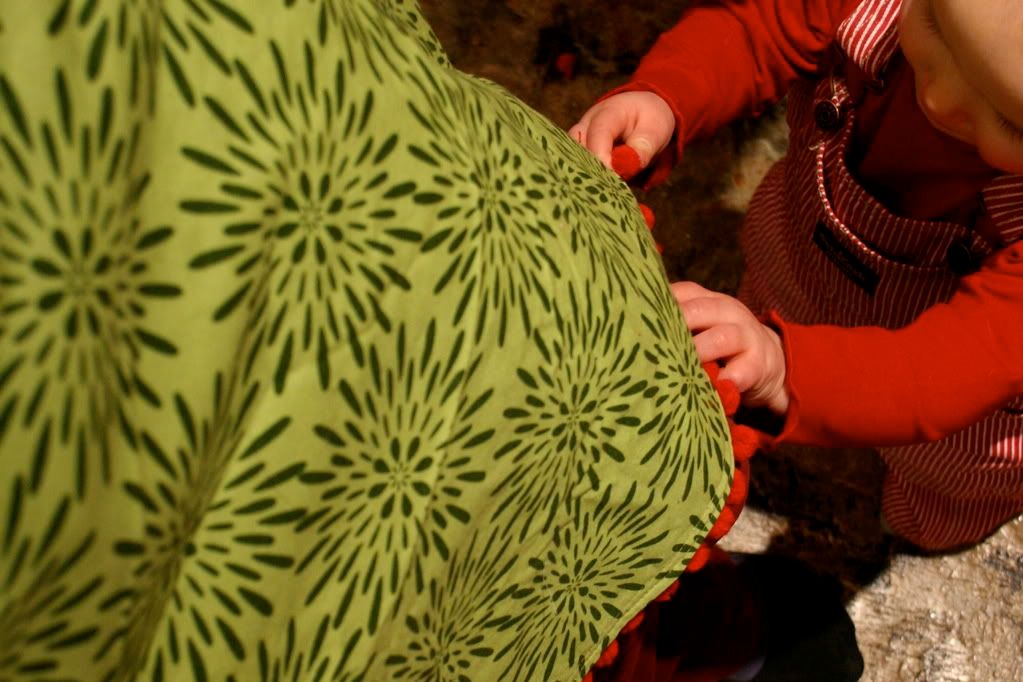 I made aprons for gifts this year. And, like many of my recent sewing endeavors (knock on hard, unforgiving wood), they turned out pretty great. (My photos aren't that great, however, but I was sewing these puppies after work with waning light and it was really effing cold outside. Also, several were gifted before documented but here, at least, is a smattering)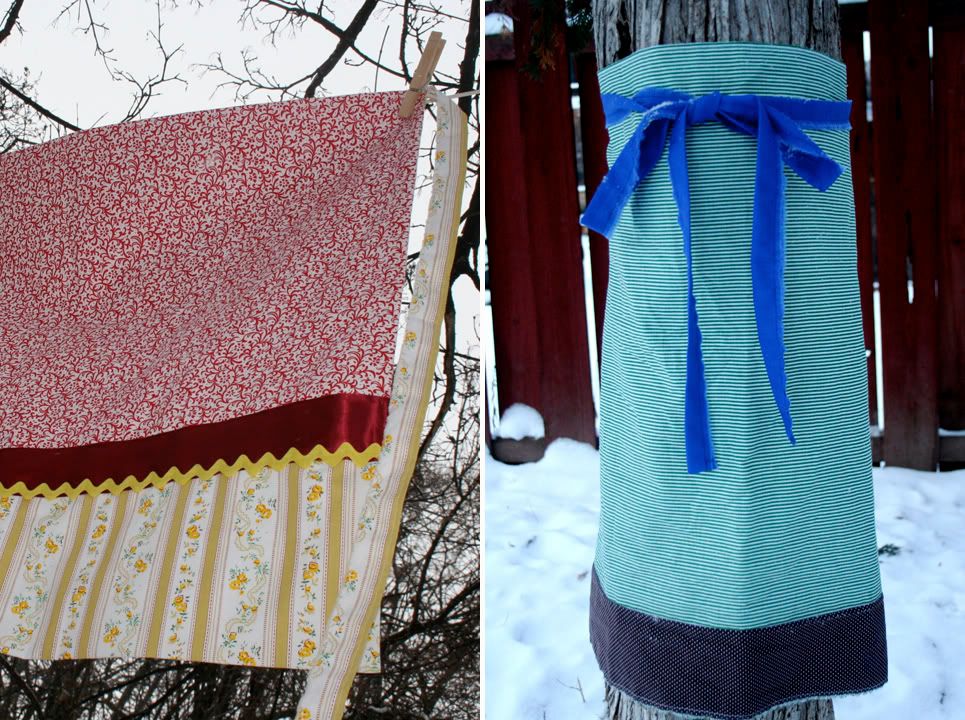 The best part? I used scrap fabric and embellishments. The not-best part? I thought I'd be able to whip them out in no time but, well, they took a bit longer than no time cause I became all obsessed with perfect little details but my mom says that is what makes a good seamstress so maybe I am getting closer? Ma?
The template is so simple with the finished apron being a rectangle measuring 26″ x 21″ (w x h) ish depending on the gift recipient. But, I think the 21 x 26 size fits most. And, they are all double thickness so they are sturdy and can stand up to thick gravies and spilled martinis and such. This is important.
I find that I really really love to be in my studio and sew away while my house is asleep. Surrounded by Andy's paintings and good music. The see saw rhythm of my grandma's old machine. It is a really solid and satisfying experience.
In other sewing news, the quilt is coming right along…both sides are finished and the batting preshrunk and I just have to combine it all and bind it. I have been dragging my feet and I think it is because I am afraid it won't turn out. I have spent a lot of time on this daddy and I'll just twitch if it doesn't turn out. Here's a peak.
You might also like