Monthly Archives: March 2009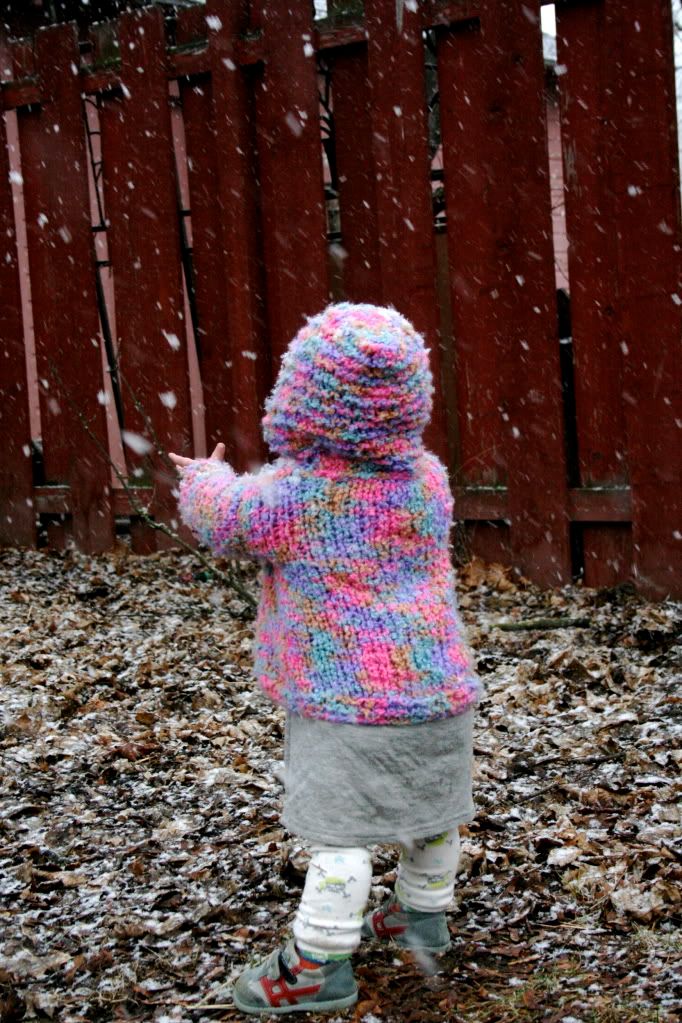 I dug in the dirt last Sunday. Bug fell asleep on the way home from our
ski trip
and I scooped her out of the car, still in her full-body puffball suit, and placed her in her crib, walked around the corner, out the back door and into my garden. I was still in my long underwear, nearly-dreaded hair under a cute hat. I didn't want to waste a minute. It was warm on our backcountry trip, but clearly warmer in Missoula. As we pulled back into town I saw people with exposed skin, upright shovels and cats outstretched on the matted brown grass. I am actually
a bit behind
as I usually like to have my peas, greens and radish in the ground a few weeks ago. But, oh, life is busy. I hacked at that earth. My first thought was, wow my soil is loamy luscious. My second thought was where the hell are the worms? Not many worms. Hopefully goat poo and compost will help. It's also still kinda cold in there so maybe they are on a siesta way down deep. Nary a garlic can be seen which bums me right out. I feel like I should see garlic, right? And, I ordered my seeds from
High Mowing Organic Seeds
. I ordered with a bunch of pals which save cash money and resources used in shipping. I highly recommend it. I am taking a different approach to my seed selection this year: Instead seeking variety, I chose prolific producers, one kind and ordered lots of it. I am going for high quality varieties that throw down some roots and put on some fruit. I am certain I will be wooed by some exotic tomato or pepper at the farmer's market this spring, but, for now this will feed my family this summer:
Detroit Dark Red Beets
Danvers Carrots
Gourmet Lettuce Mix
Cortland F1 Hybrid Onion
Oregon Sugar Pod II Snow Pea
King of the North Bell Pepper
Magnum Orange Habanero Pepper
Renegade F1 Hybrid Spinach
Burgess Buttercup Squash
Purple Top White Globe Turnip
Sweet Basil
Crimson Sprinter Tomato
Cosmonaut Volkov Tomato
Pruden's Purple Tomato
And, not from High Mowing:
Mediterranean Arugula
Chesnok Red Garlic
My strawberries, rhubarb, oregano, parsley, thyme and chives are well-established and will produce a lot this year. Also plan to snag some raspberry bushes. By the time March rolls in, I have forgotten what produce from my backyard tastes like and I feel frumpy, full of winter beer and potatoes. March is kindof an asshole. March gives hope and then steals it away just as quickly as it was given. I am so so ready for sun-warmed skin and feel like I will have it soon and then, after temperatures in the 60s last weekend, it snowed last night and was 15 degrees this morning. It's a schizophrenic month and I don't trust it. And, I married a pisces. I live on the *edge*. In March, the dog poo thaws. But April starts just next week and I will begin April in northern California where things like lemons and nasturtium are perennials and land on easter in Portland where the bulbs will be in bloom. Maybe I'll even have some cute little garlic green when I get home. Yes, a real vacation that is more than a long weekend. My first one since before my bug emerged. For a
best friend
's wedding in California and just hanging about in Portland with family and friends. Art, wine, gab, runs, ocean. Most likely no blogging but I promise an epic post upon my return. :: :: :: And, sorry I am late here.
The winner
is
Tammi Salas
(congrats!) who says these two things are rocking her world: 1. My mobile library and my fancy new library card; and 2. Mustard fields growing like mad in Sonoma County. Beautiful oceans of yellow & green as far as the eye can see down Highway One. Need a family photo smack dab in the middle of the field before it all disappears.
Read more on seeds and snow and such…