So yes I am a bread machine slut. And while I have purchased Artisan Bread in Five Minutes a Day recommended by my pal, I have yet to make the incredibly simple, abundantly forgiving and delicious five-minute-a-day dough. Maybe tomorrow. Or the next day.
For now, after a lot of heartache over dense, flavorless bread I have found the *perfect* bread machine recipe. Or two. I'll start with our not-favorite so as to lead the reader to a climax of nook-and-cranny, blissful-crust-and-crumb seedy, luscious, everyday perfection for toast and sandwich and dinner accompaniment…ahem, for now, the cornmeal molasses loaf that is really good too.
:: cornmeal molasses bread ::
Ingredients:
1 cup water
1/4 cup molasses
1 tablespoon canola oil
1/4 cup cornmeal
1/2 teaspoon salt
3 cups flour*
1 1/4 teaspoons active dry yeast
* I am annoyed with everyone calling for bread flour. Not necessary, in my limited but resolute experience. Unbleached, white flour is best.
The bread is simple and lovely. It dries out quickly so it is best to make when you have a very hungry husband and a 14 month-old who love it. Or some sort of similar scenario.
(also, nobody told me that the bread machine bread looks like a total disaster when it is mixing and not to fret and scrape the sides of the pan like mad woman who fears bread with chunks of flour in the crust. Because it always mixes just swell).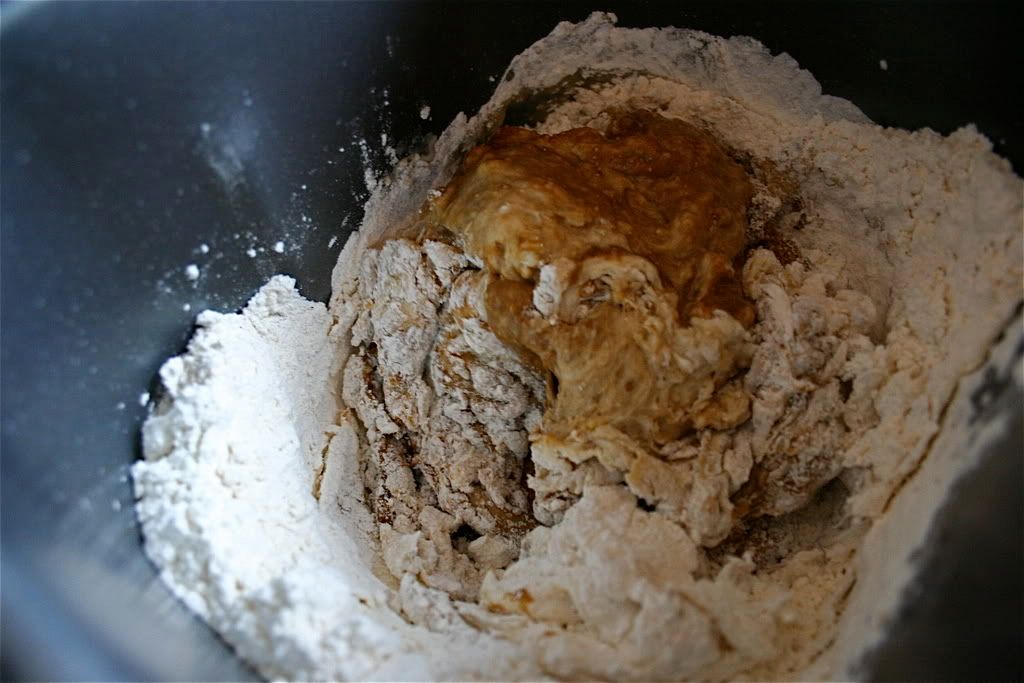 And, now, the epic seedy creation. I was initially inspired by a recipe but it wasn't quite there for me. The loaf had delicious flavor but was a scosch dry and dense. And I really wanted cornmeal in there. Like, in a bad way. So this is where I landed and oooh boy. It's tasty. And makes a mean toast with eggs from chickens in your backyard or tuna sandwich or just a fist full with a roast or whathaveyou. It's really effing good.
:: seedy bread ::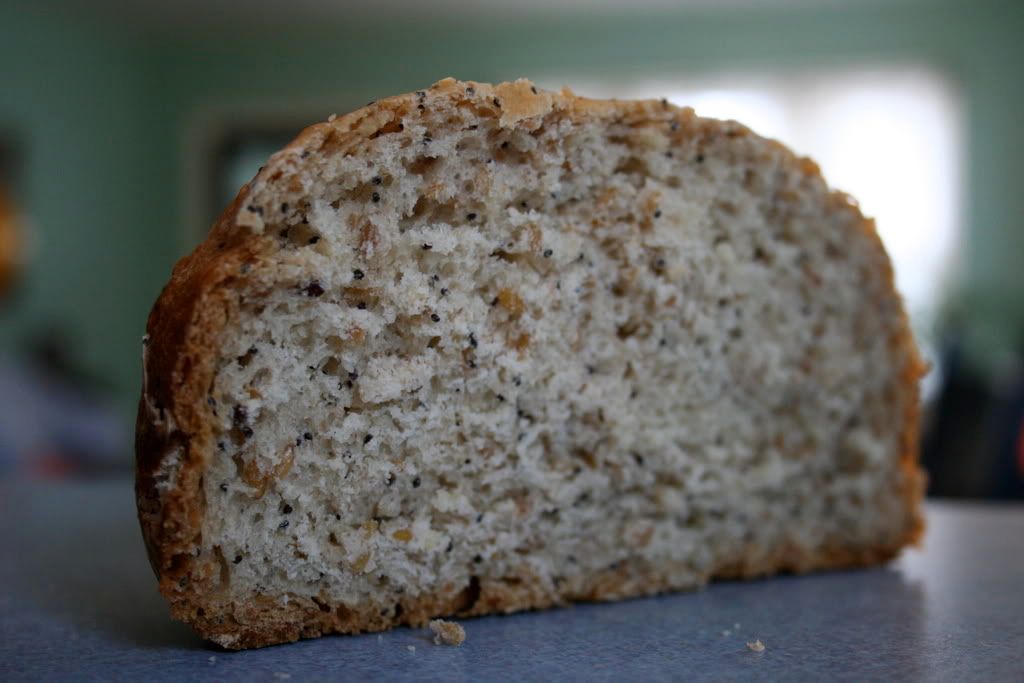 3/4 cups + 2 tablespoons water
4 teaspoons honey
5 teaspoons canola oil
1/2 teaspoon salt
1 1/3 cup flour
2/3 cup whole wheat flour
1/4 cup cornmeal
3 tablespoons flax seed
2 tablespoons sesame seed
2 teaspoons poppy seed
2 teaspoons active dry yeast
throw in the machine, light crust, normal setting.
It also dries out a bit quick (like three-four days) but we don't have a problem devouring the entire loaf in two days. It has become our staple. Really, I could live on bread, cheese, vegetables, fruit and adult beverages so seeking this easy-as-pie (maybe the expression should change to easy-as-seedy-bread-machine-loaf) recipe just makes me so so happy. Try it and tell me what you think.
You might also like