We received our rain barrels months ago and I have been anxious to get those puppies installed. The big ole once-pepper barrels had already been retro-fitted by Clean Air Gardening and as this chick's sponsor, they sent them to me in trade for my product review. Thankfully, it won't be awkward because the system gets two green thumbs up.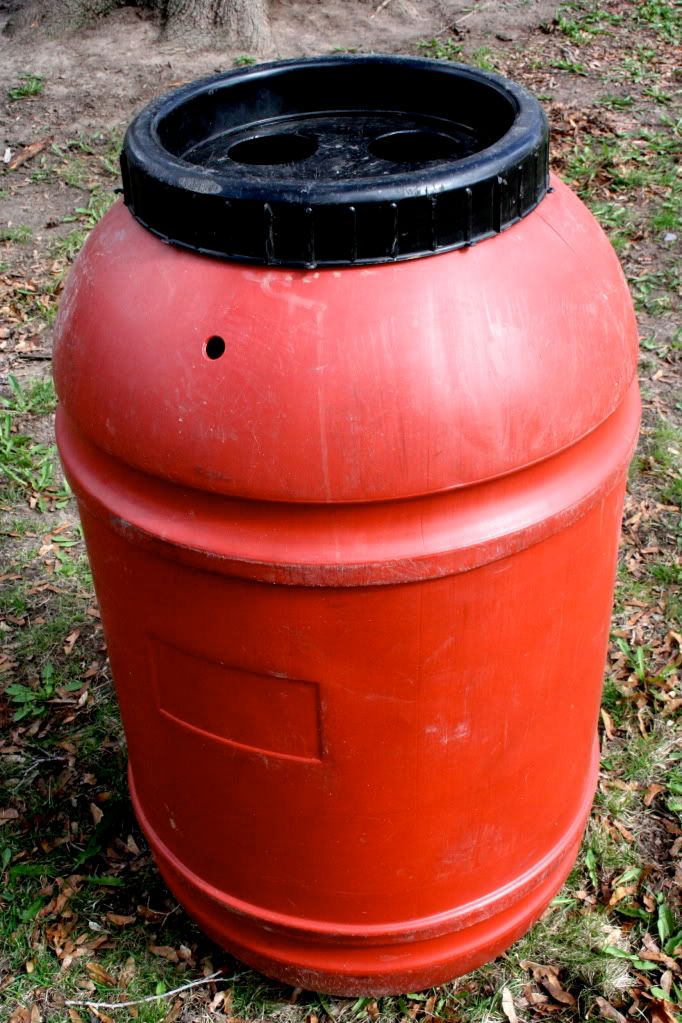 Why collect rain water? It is free, better for plants and the environment. Cities treat water using minerals and chemicals to protect humans who consume it. Rain water is softer than city water making it easier on plants.
I have wanted barrels for years and have been hunting for some sort of giant container that didn't hold anything toxic which, as it turns out, is hard to find in Missoula. One time I called the Pickle Barrel because, duh, I imagined all those huge, wooden containers that once held brine and cucs just waiting for my rainwater but the snot that answered the phone laughed at me. There are no barrels at the Pickle Barrel.
SO it was all a snap. I got to pick which barrels I wanted and I chose these because they are repurposed and cute. I also chose simple rain water diverters to move the water into my barrels.
It all came with easy-as-pie instructions and pre-drilled holes and a spigot. My handy man sawed a chunk out of our downspout and inserted the diverter. It took a bit of banging and coaxing because we have ancient gutters and downspouts that are cylindrical and the diverter is intended for the normal rectangular ones. But, it works like a charm.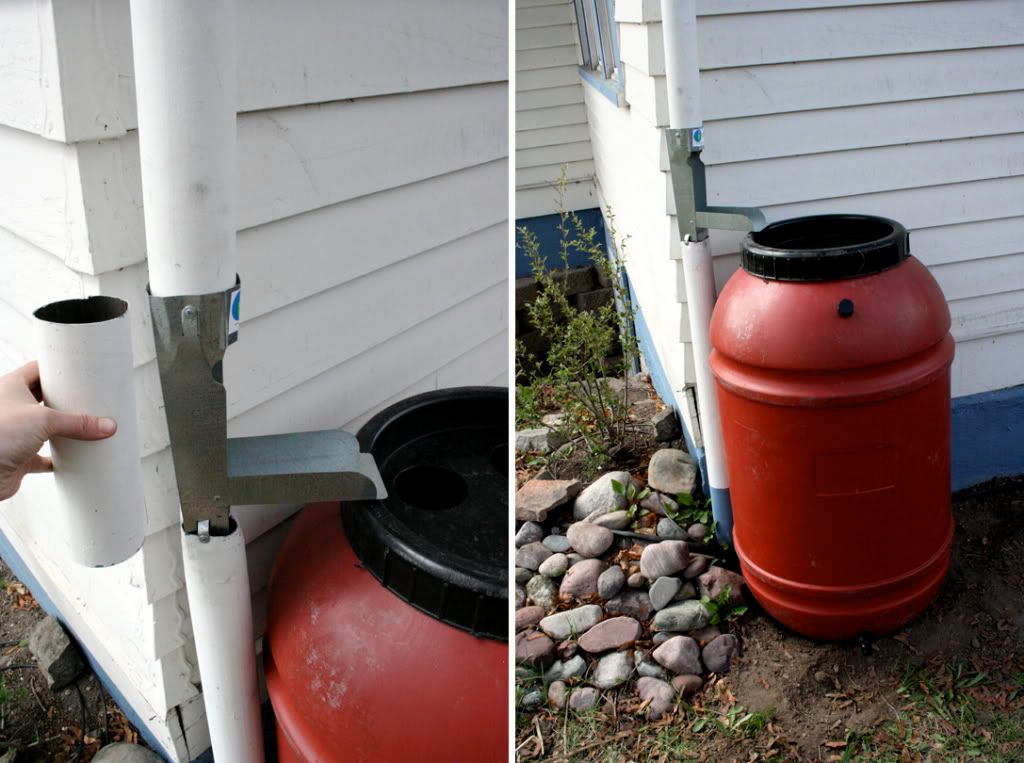 Then we placed the barrel, screwed in the stopper thingies, the spigot (you can barely see it at the bottom) and the screen to avoid crud in the barrel and curious furry creatures from falling in. Voila.

The redirector is simple: flip the dealio up when the barrel is full to avoid a flooded basement and swears.

The back barrel installation required thinking outside the box and a husband who loves me and tolerates rain barrel problem solving when he'd rather be painting in his studio. Here he is thinking boy, this is a blast. I sure adore my wife.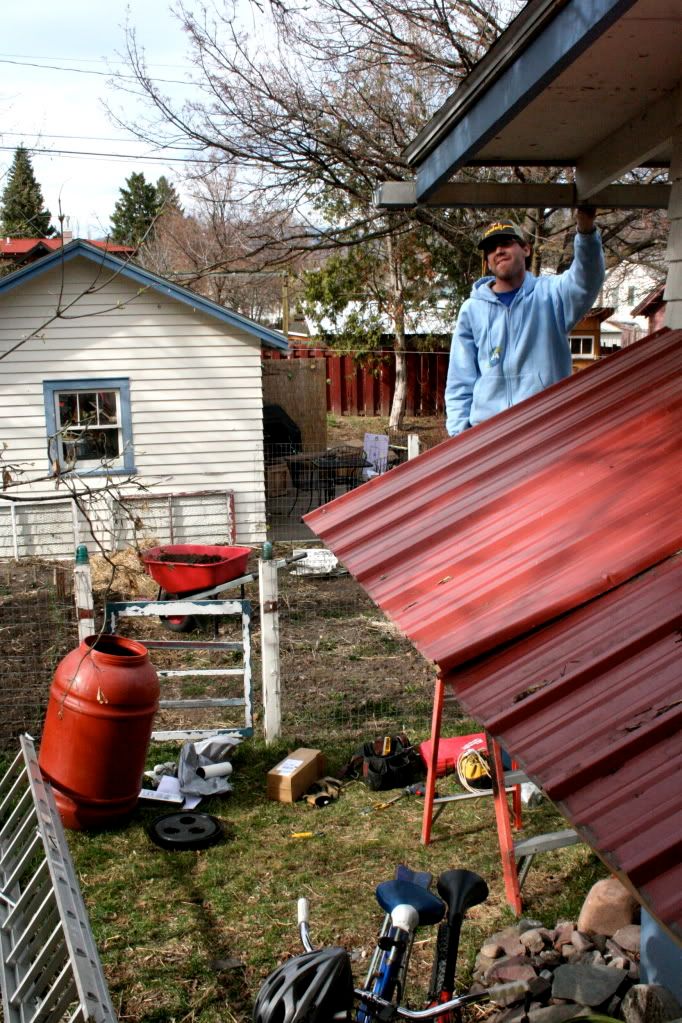 See, there isn't a downspout on the back. Water just niagras off the roof. So, Andy installed a cap on the end of the gutter, drilled a hole, attached a chain, cut a hole in the screen and look!
And, it rained the next morning so I peeled outside in my jammies to capture the water beautifully cascading down the chain into the barrel.
And, yay! It all works and after about 15 minutes of rain, they are both nearly half full. I could easily add on because these barrels have two pre-drilled holes at the top of the barrel where, eventually, I could attach a length of hose to connect another cute, red barrel.
You might also like