As a pregnant lady with real and urgent cravings, I woke the other morning with a panicked understanding that I needed bran muffins. It wasn't like mmmmm, bran muffins would be nice, it was more like holy shit, bran muffins must be chewed and swallowed before 10am or I could burst.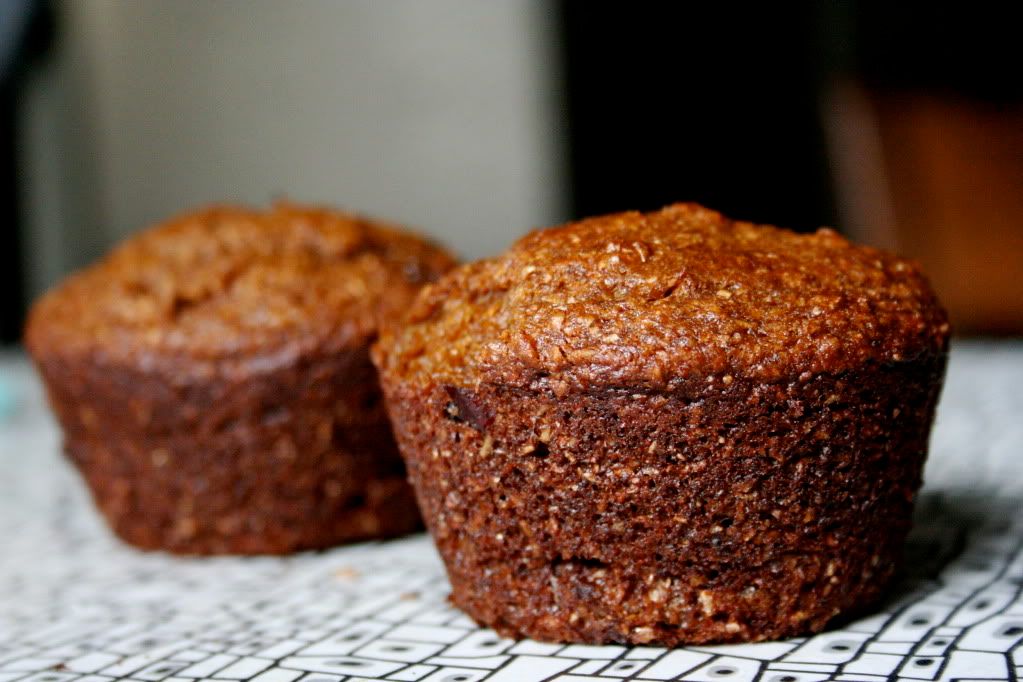 I hopped on my favorite food inspiration website and wasn't inspired so I went to one of my favorite food inspiration blogs and found the recipe. This was all before I had made coffee or changed a diaper. I literately rolled my body off the edge of our bed and stumbled to the computer at 7am. Bran Muffins.
I barely changed a thing. They are perfectly moist and light. Not dense cake. Only a scosh sweet. The molasses creates a deep, earthy, burned caramel color. The dried cranberries (not craisins but the plump, fleshy real deal) add sweet little surprises to every bite. Even Alice begs with extra pleading eyes.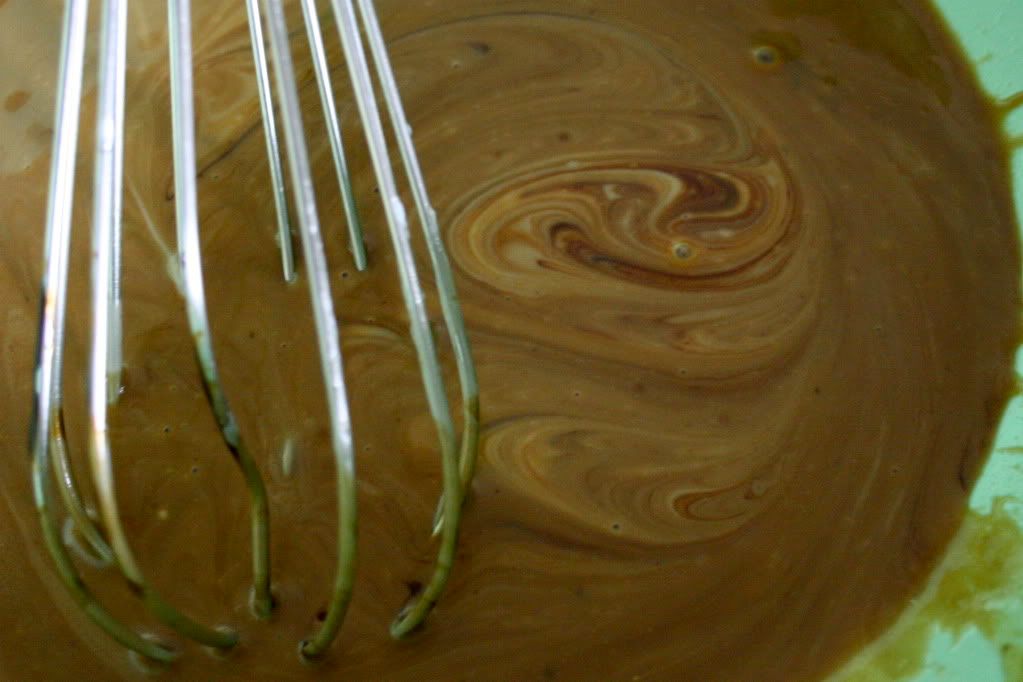 I made one dozen and our little family ate them all by 1pm. All morning, Margot jogged to the oven and reached on her tippiest toes for the tin begging, bread? They are for sure a new staple in our house and as soon as I haul out a muffin tin, bug does a jig.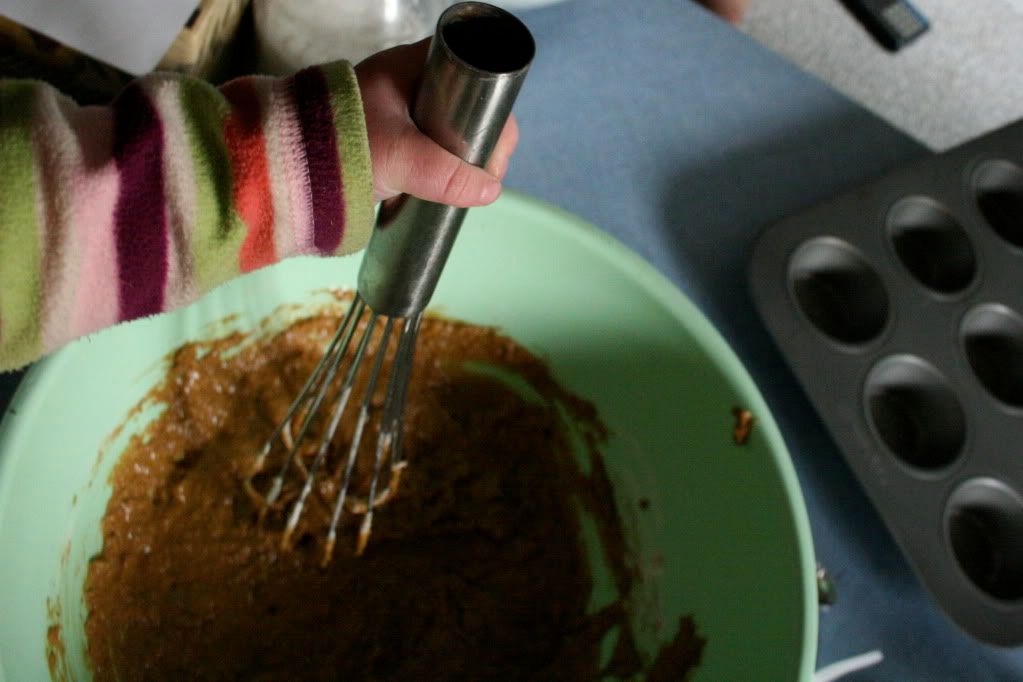 So, the recipe.
Epic Bran Muffins, adapted from Smitten Kitchen :: makes 12
1 stick salted butter
1/4 cup firmly packed light brown sugar
1 large egg, beaten lightly
1 cup plain whole milk yogurt
1/4 cup dark molasses
1/2 cup dried cranberries or chocolate chips
1 cup all-purpose flour
1 teaspoon baking soda
1/4 teaspoon salt
1 tablespoon vanilla
1 cup miller's bran
Mix butter and sugar. Add egg, yogurt, vanilla and molasses. Stir in dried fruit. Mix the dry ingredients in a separate bowl. Add dry to wet until just combined. Bake at 400 degrees for 15-20 minutes.
:: :: ::
And, as for the chicken name ideas, thanks! I wish we have a dozen chickens to name because there are so many great suggestions. It was a tough tough decision. Who will join Ida, Clementine and Bossy?
Killer
Peep
Henny Penny (two votes)
Nadine
Olive
Ruby
Hazel
Pip
Tethys
Nabia
Ran
Demeter
Frick
Frack
Pearl
Eleanor (three votes)
Henrietta (two votes)
Bea
Fig
Bell
Fin
Omelet
Scrambles
Migas
Big Mama
Boozer
Sparta
Samurai
Hatred
Shark
Egg
Extra Crispy
Hazel
Dozer
Finny
Priscilla
Evette
Dee Dee
Xena
Hillary
Ramona
Jeanette
Adelle
Cecelia
Petra
Jazz
Sass
Fuzzy
Cluck Cluck
Burb
Harriet
Disco
Tofu
Tempeh
May
June
Chicklet
Chicken Little
Maggie
Lisa
Marge
Edna
Itchy
Scratchy
Selma
Patty
Paige
Lindsay
Mack
Tosh
Beezus
Carin
Kelle
I love Pip, Fig, Omelet, Tofu, Paige and Lindsay (my two bffs who live in California and want Margot to practice their names with regularity), Carin and Kelle (sisters who I met though blogging and will someday actually meet). And, then there's Wow which is what Margot calls the girls. How do I pick? Oh.
After many minutes of contemplation when I should have been working, and finally just making Andy pick, the girls are named Lindsay and Paige which totally cracks me right up. I was on the phone with Paige the other night while replacing wood shavings in the shower stall (yes, I multi-task) and the golden shoved her fluffy self under the bathroom door and got stuck. I was holding her tiny bum and one leg and the other half of her was exposed to the hallway where I was certain decapitation awaited in the form of a cat who's dreams came true (I was off the phone by now). I had to shove the chicken out because she was pinned and couldn't get back in and then deftly swing open the door and scoop her up to safety. When I called Paige back and relayed the near tragedy, she said, that one is definitely Lindsay. The trouble maker. ha. Funny thing is the golden looks more like Linz with dark blond hair and a petite frame. And the buff looks more like Paige with very blond hair and long legs. SO, Lindsay and Paige:
And, because I picked my best friend's names, I threw the other finalist's names in a jar and Margot picked Malissa who recommended Pip to win another set of postcards. Yay you!
The girls are growing exponentially in our shower stall. As they grow, they become more and more twitchy (I forgot how fearful they are when young) so bug is very cautious and enjoys observing from behind the gate. I pick them up daily and she wrinkles her nose and says no if I near her with the peepers.
A lot to do this weekend. The list of things to begin and/or finish or perhaps just stay until next weekend's list:
1. Plant tomatoes, peppers, basil, beets, cabbage, nasturtium, raspberry canes. I transformed a section of our boulevard into additional space for food production. The boxes are built, fabric laid and the soil in place.
2. Finish making a few more maternity skirts. I am using this lady's method with a pattern from this book and am so so pleased with the cute-as-a-button, non-tent nature of the skirt. Hmmm, can a pregnant lady be cute as a button? Maybe more like happy as a hippo would be more appropriate. And I am not even that big yet but, yo, my boobs are taking over Missoula.
3. Be outside.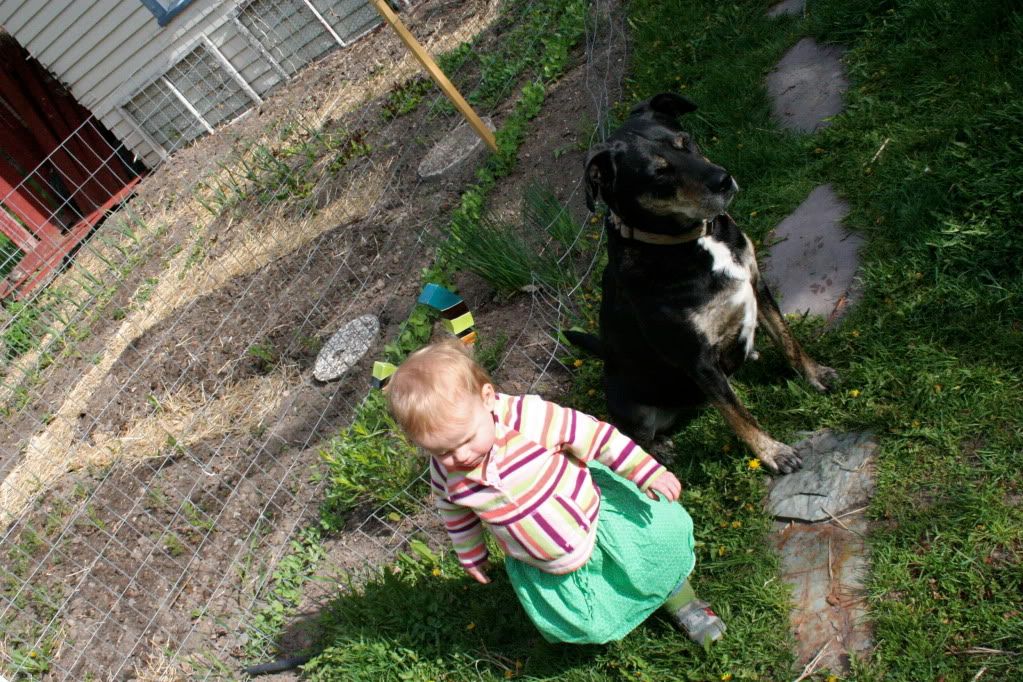 4. I also have several additional items I plan to make soonish. Just got two great books brimming with inspiration: Weekend Sewing and Patchwork Style. I can't stop drinking up all the creativity in on the pages and want to spend some chunks of time, even if just 15 minutes here and there, with coffee and pen to paper with fabric needs.
5. Put a dent in Margot's summer wardrobe. I am sewing skirts, pants and dresses for the chicken. And it is so so fun and easy.
6. Weed. Holy hell spring is here and I gotta get those darling dandelions out of my plot before they go to seed.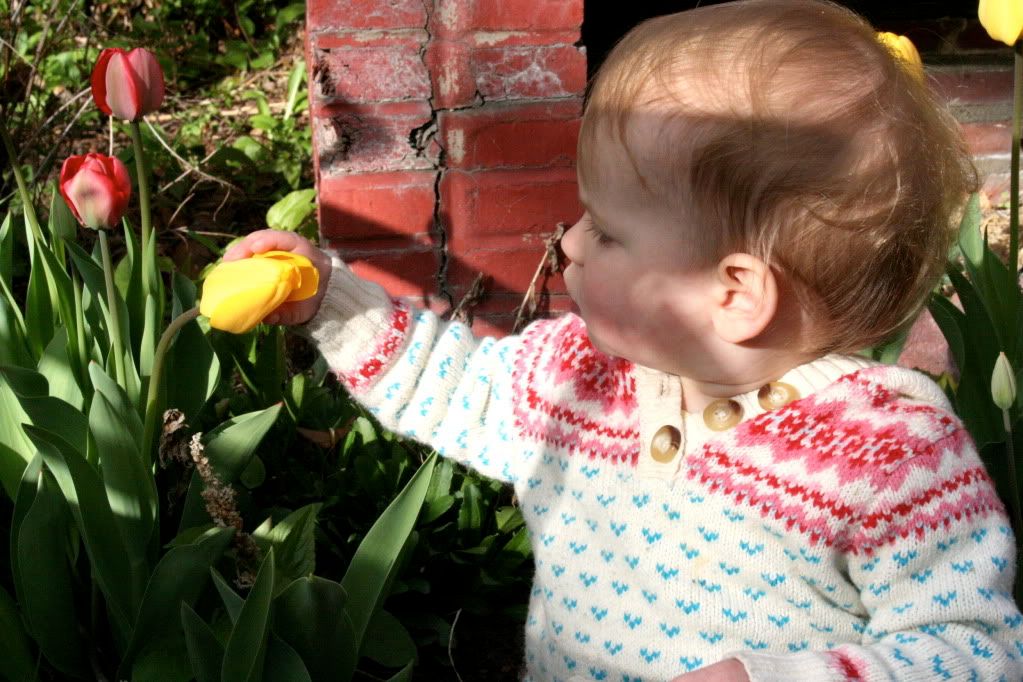 7. Write about all of these super exciting projects.
8. Sleep. I get so tired at 4pm I physically cannot stand. I have never been a napper and I am learning to love naps. Not that it is possible for me to nap at 4pm when at work but just after work, c'est possible.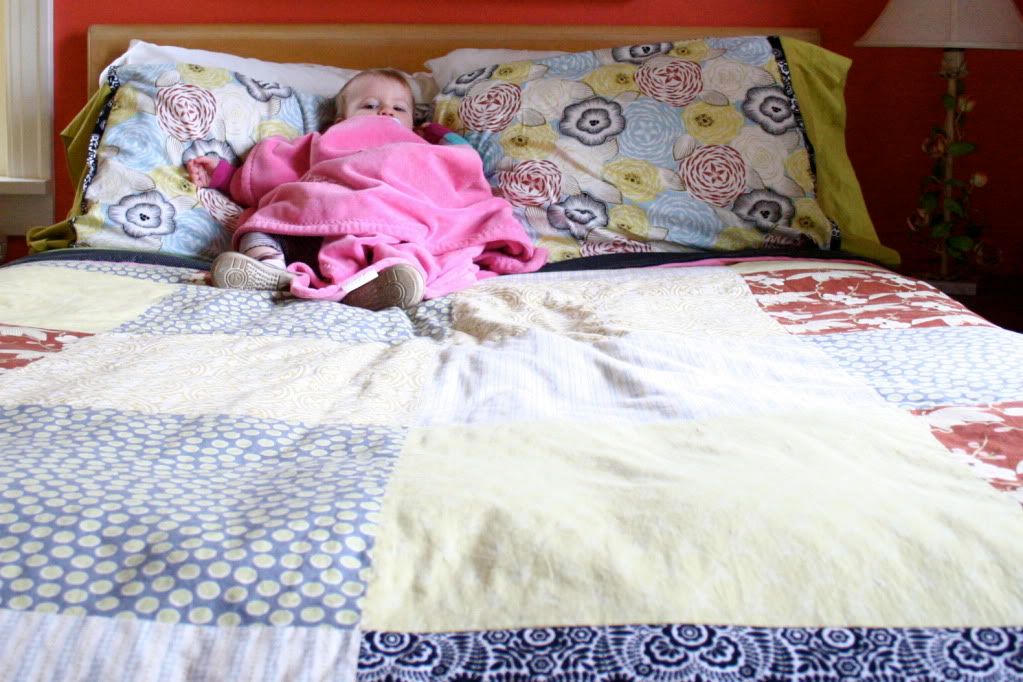 9. Eat bran muffins.
10. Be present and not be so optimistic about the number of hours in a day. It is warm this weekend and this is what Margot has on her agenda: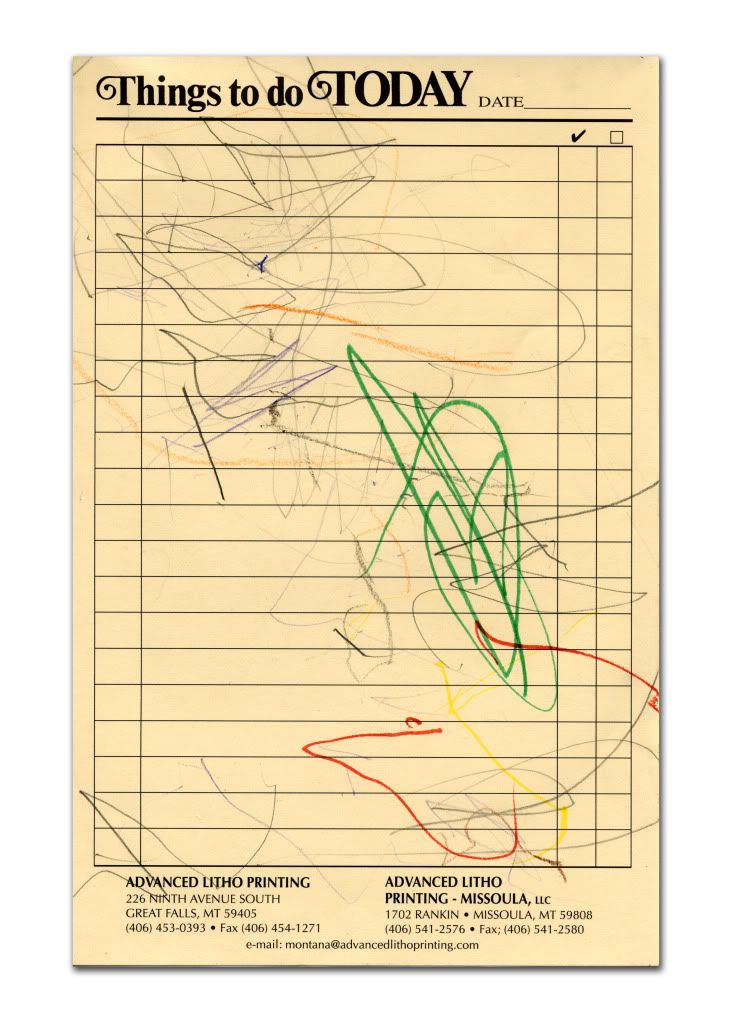 You might also like