I have never whole-heartedly aligned myself with any particular organized faith. But I have faith. The closest thing I feel to a religion is my devotion to karma. It's a universal cause-and-effect rule.

Freedom Bee
I think about it all the time. My place in this place is a blip. And, with regards to that, I think of the last line in Mary Oliver's poem, Tell me, what is it you plan to do with your one wild and precious life? And I think of the golden rule that exists in all religions. My favorite interpretation is American Indian, All things are our relatives; what we do to everything, we do to ourselves.
The thing is, why not believe in karma? One chance. Best to treat others really well, driven by tolerance and love. Be honest no matter what. Give people the benefit of the doubt. Or, the universe just might bitch slap me. And, I'd deserve it. Plus, it totally works. Stop to let people cross the street and someone will do the same for you. Smile and get smiles back. One big ole happy circle of reciprocity. And it doesn't stop with humans.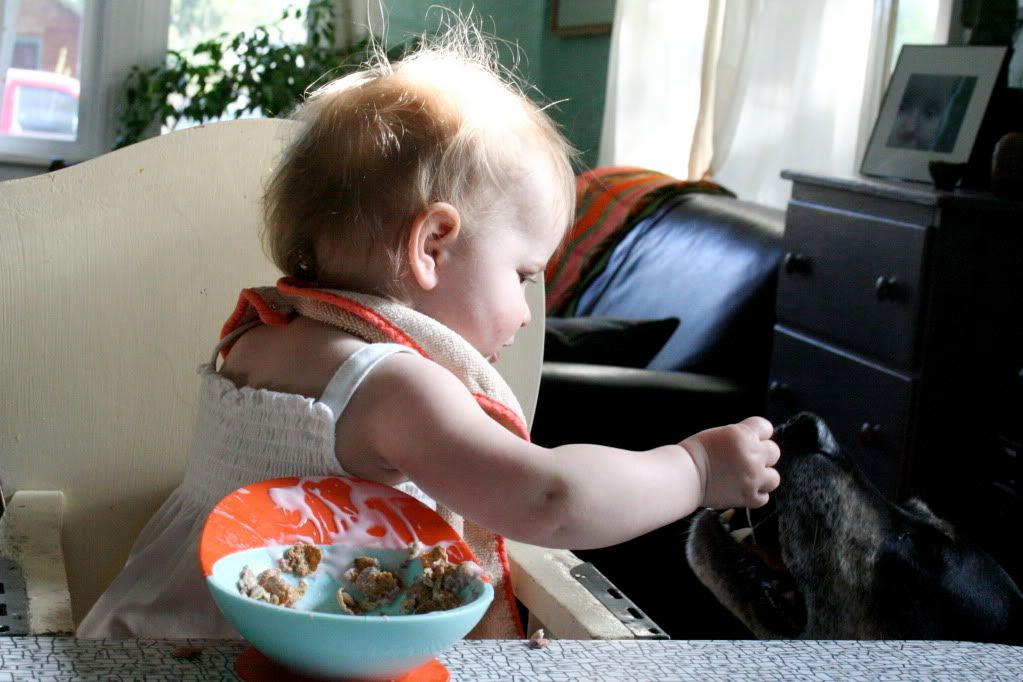 It's over. I officially give up on getting Margot not to feed Alice her breakfast.
So, why is dig getting all heady and woo woo? Because I don't kill spiders and bees and pterodactyls and whatnot in or around my house. And it drives my man nuts but if I smoosh on a sweet little spider as she heads across my kitchen table, off to read her spider babies a book before nap time, then her uncle could crawl in between my toes at night and chomp on me. Now the lethal hobo spiders we have in these parts are downright freaky but I try to understand his plight as he aggressively runs at me with his eyeballs all at the end of his antennae, hissing. I selectively kill hobos, only if it is life threatening, like sprinting at my kid from under the washing machine. But to kill him when I awoke him from his under-rock slumber in my backyard would be rude. And, in turn, his pals don't bite me when I flip over their rock. See how that works?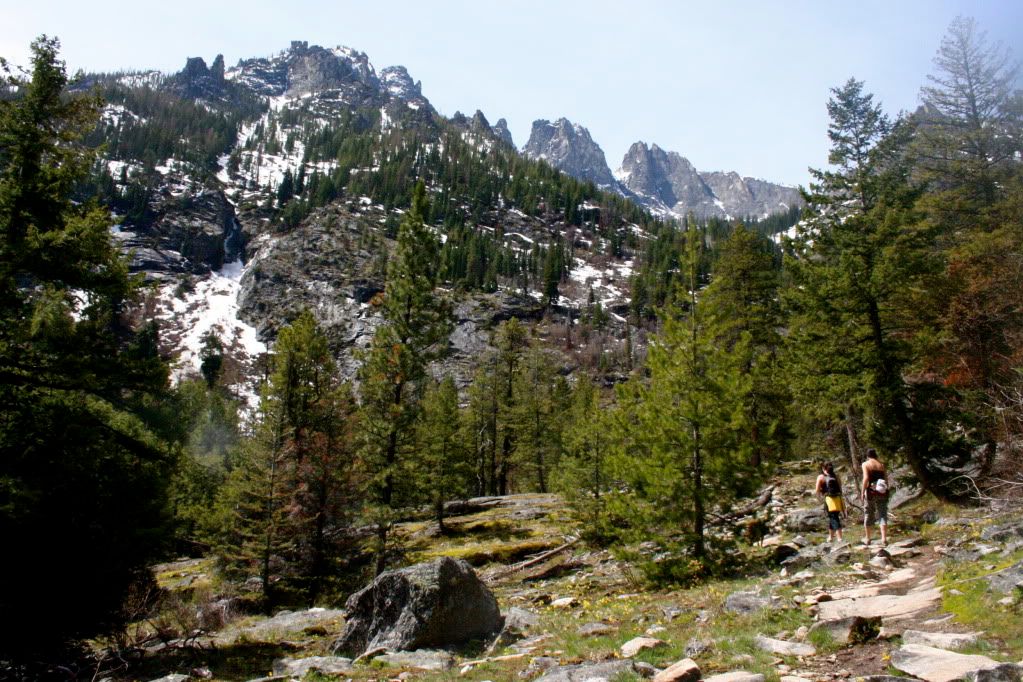 Bass Creek hike with lady friends
And, we choose to leave our back door wide open so our herd of mammals can come and go as they please during the long days of summer. So, when a frustrated bee gets pissy trying to fly through the screen or loses all hope while drowning in the cat water dish, I catch her and let her go. Killing anything on purpose offends my instincts. It isn't easy, even when it's a hobo.

nut
I had my first soggy bee rescue of the summer a few days ago. And, whew, my family is *a bit* safer from getting stung all summer. If my wings were stuck together in a giant bowl of water and my legs couldn't touch the bottom, I'd want someone to pour me onto dry wood too. Upping my bee karma is a good thing because bees love my hair and think I am like a perfect effing hive. When I managed a farm, we kept bees and a dopey, crazed batch flew into my hair and got stuck and stung me all over as I screamed like a mad woman running through the tomatoes and grape vines. So apparently I pissed some bees off a decade ago and these buzzers got me back.

no bee on this dandelion to sting bug because I rescued the soggy bee
So, my religion. I strive to be nice to all creatures. I believe my actions affect the spin of my microcosm and subsequent actions that happen to me. And, I've said it before, but it has never failed me for the big, important stuff (something coming up that'll really test this belief): I trust my gut and my heart, hurl my desire or change into the universe and it always magically and perfectly works out. Not that I don't have to roll with it and adjust my stride, but, if I pay attention, I have everything I need and the world is really beautiful.

her favorite book: Diary of a Worm.
Sometimes I am apprehensive. Often, I am. Or, at least thoughtful about what I am about to shake up.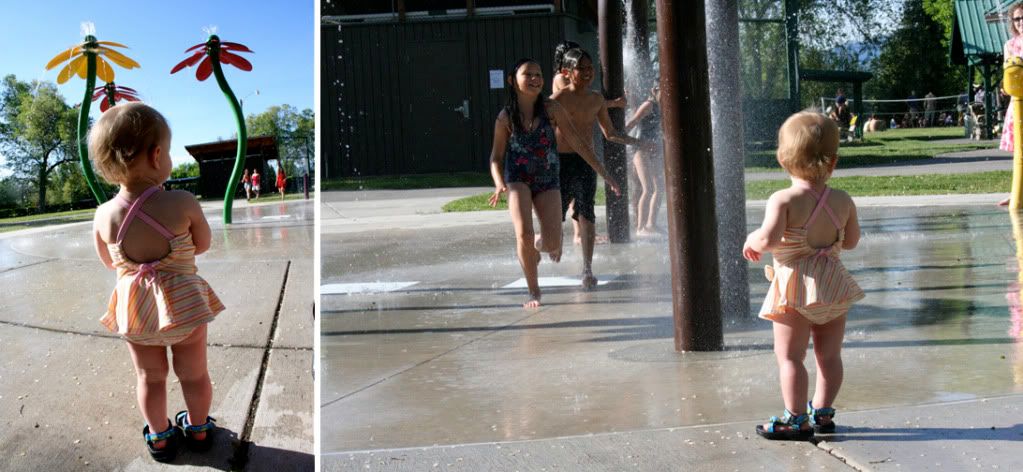 first trip to the neighborhood park's water park
But once I dive in I never regret what I learn.