Life with a kid changes life with a dog. When I was pregnant, I couldn't imagine loving a kid as much as I loved Alice. She is my running companion, snuggle partner, best pal. She teaches me important lessons. She is always happy to have me, no matter what state I am in. She rises at 5am to run if I desire and lays spoons with me when she'd rather be barking at the alley. My girl. Alice.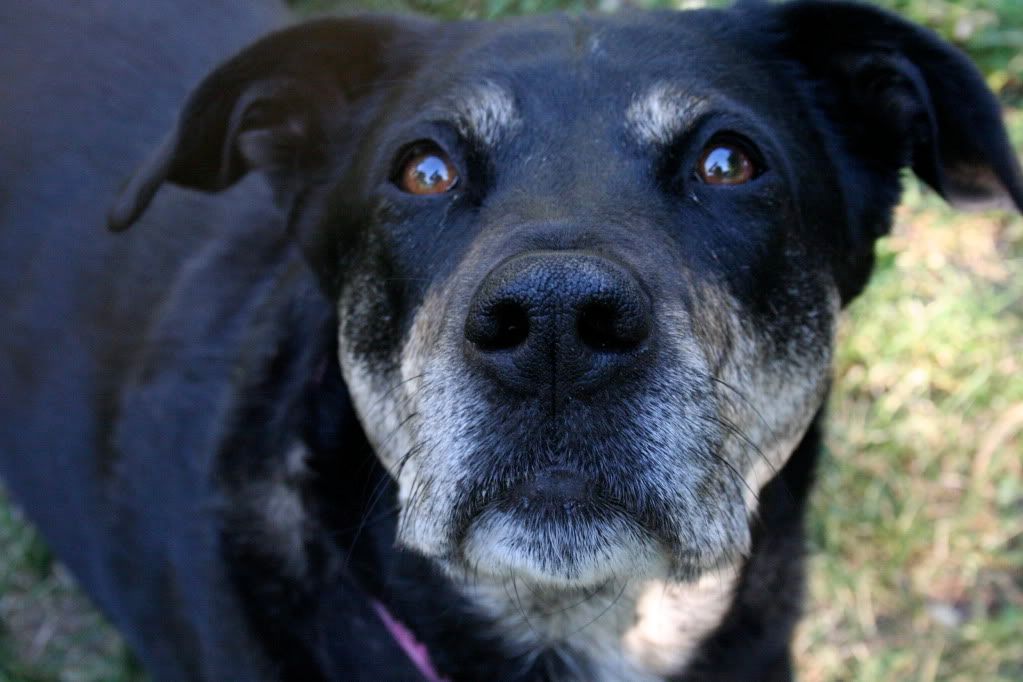 Of the plethora of unhelpful, unsolicited advice people give out to pregnant people (right now it's boy, you'll have your hands full! or wow, you didn't waste any time! How does one reply to that? Yes, we have sex every four hours. I was hoping to be the next octo-mom, but, dangit, I'll take what I can get.) I was most appalled by people suggesting I wouldn't love my dog as much when I had a kid. That if my dog bit my kid, I'd put her down without hesitation. When pigs fly.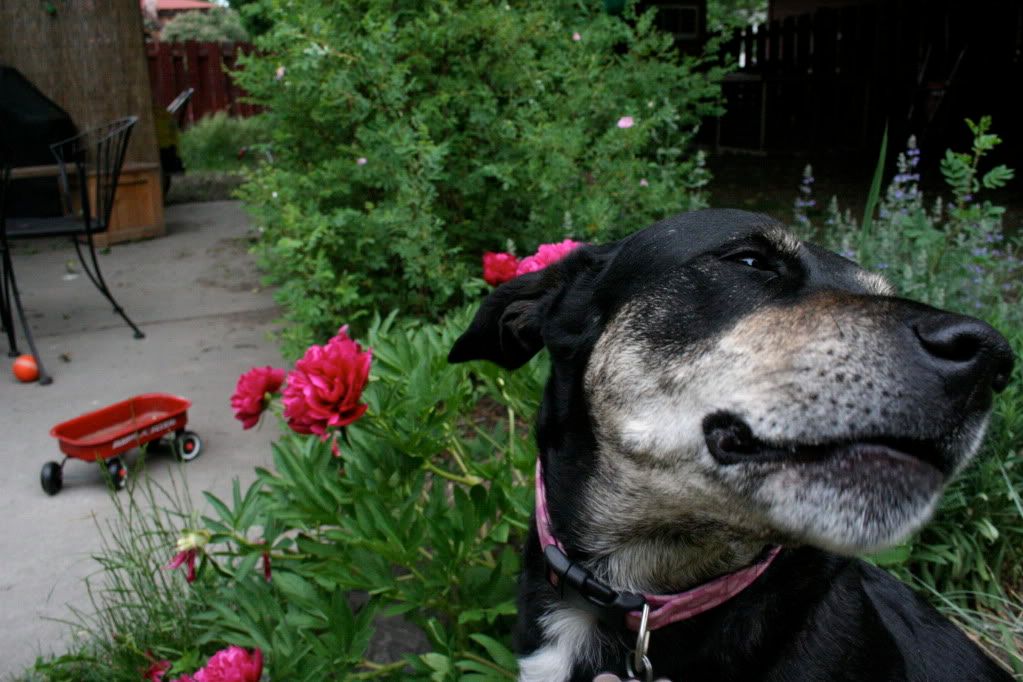 And, you know, I still maintain and live that truth, 18 months later. But life is different. Alice remains a giant part of our family. Alice was Margot's first word (and wow). She comes on road trips and gets special treats and kisses. She sleeps in our too-small bed with us at night and has cozy just-for-her spots all over our house. She is loved. However, I am not running a half marathon during this pregnancy like I did the last. In fact, I am not running at all. So, she doesn't get several-per-week jaunts she so adores and, more importantly, needs. And I do get to a boiling point pretty damn quick when I am scrambling to make an egg (ha!) in the morning and Alice is woven around my legs waiting earnestly for anything consumable to fall on the floor while also stealing Margot's peanut butter bread and whining at dogs on the sidewalk. I do pay more attention to my toddler and it often takes a deliberate effort to greet Alice when I get home from work to the flurry of my creatures vying for my hugs.
It is different. I tell Alice all the time that in a year, I'll be there for her like she needs me to be. Like she is always there for me. In a year, we'll be training for a marathon and running in the Rattlesnake with splotchy sunlit pine needles beneath our feet. I wonder if she feels sad. I wonder if she feels punished not going on runs with me. Feels jealous that another mammal is more often the subject of my picture taking. She sees me leave the house every morning with bug and not her, tail pathetically and hopefully wagging. I don't get to go, huh? I think she might think I go for a run with Margot and then hang out and take pictures with her all day.
So, Andy reached down to pet her recently and was all what the? because she had rolled in chicken poo. One of her very most favorite activities. So, we hosed her off in the backyard and I wondered out loud, when was the last time we gave her a bath? It has been a long long time. Her sweet collar was shredded and stinky. Her toenails need clipped.
Oh, sweet love of my life, you need a pooch makeover. It was time for some Alice doting.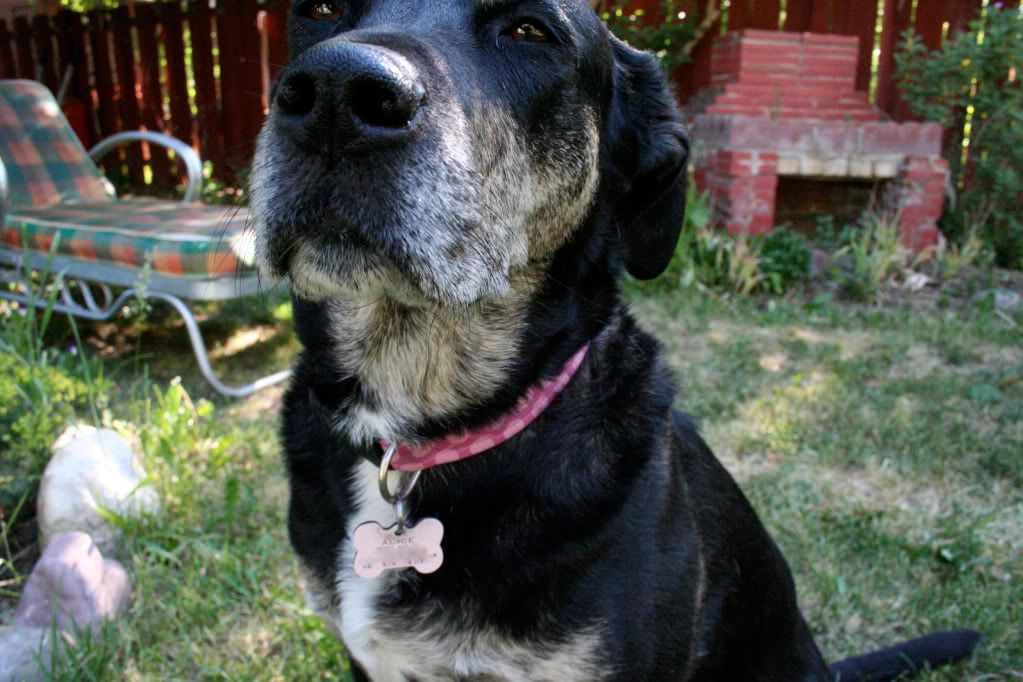 I made her a new collar in about 30 minutes before work one morning while Margot threw my fabric scraps all over the studio and Alice's tail tapped rhythmic drums against the door frame and the cats lounged on the rug and the chicks peeped in the bathroom. Seriously, though, the making of the collar was so so easy. And, I just took apart her old collar and used its hardware, webbing and pattern. Add some scrap fabric and voila. Repurposed doggie accessory.
That evening she had a deluxe outdoor bath with gourmet tea tree oil canine shampoo. I intended to use rain barrel water because it is warmer and efficient but the weak pressure was tortuously taking forever so we switched and she got frothy and shook all over me.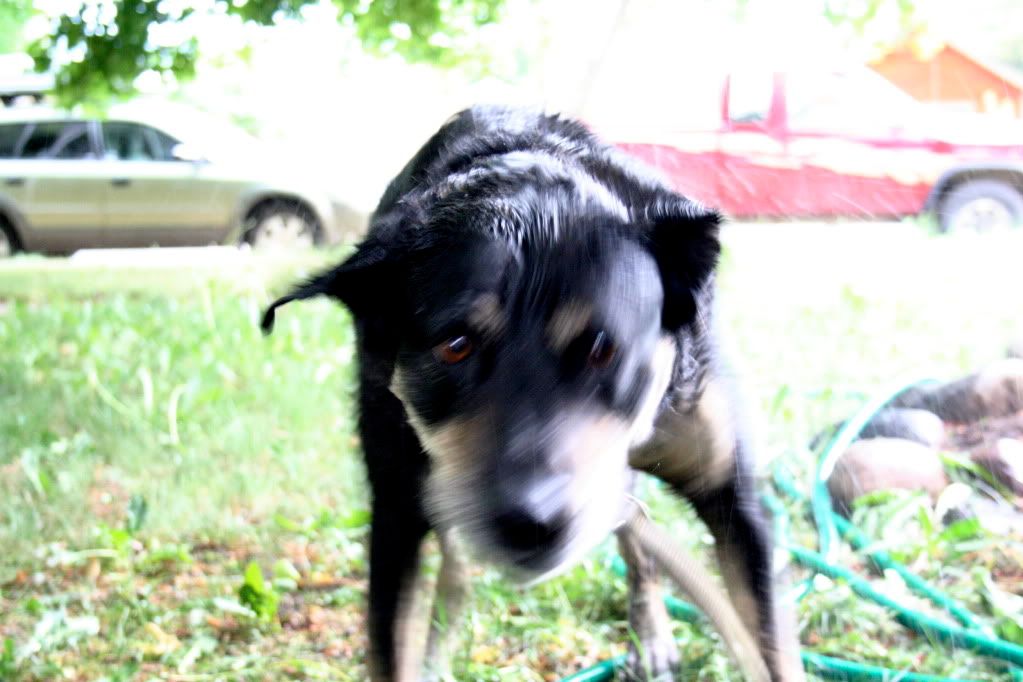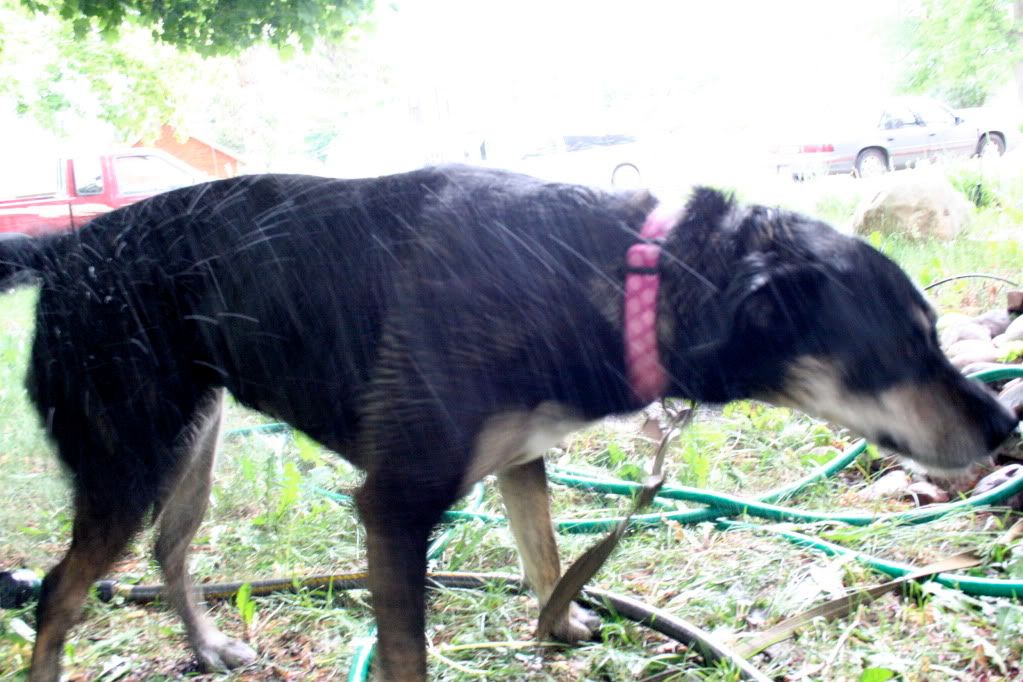 The cleansing was followed by a homemade peanut butter biscuit from our local dog shop.
And then a long parade around the hood with just her and me. I let her sniff extra long at other dog's urine and didn't yell or groan when she yanked my pregnant body because she saw a dog whose butt she desired to sniff. We had a leisurely date.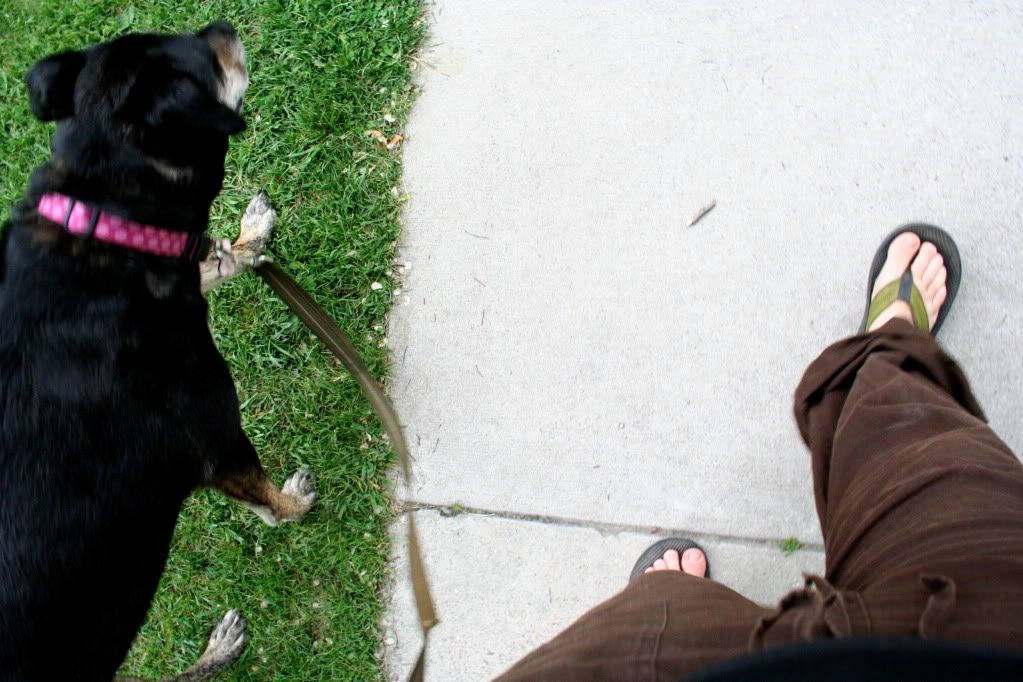 Just like everything in life now–my marriage, kid, work, friends, family, art, writing, gardening, exercise, bathing, staying hydrated–it is up to me to prioritize what is important and to make sure my actions reflect my priorities. And that night in the backyard, as we hosed our first baby down, I realized I want more quality time with my dog. I remembered the complete head-over-heels love I found when we picked her out at the humane society. I remembered when she (and our cats but they don't enjoy hiking, swimming in rivers and road trips as much) was the only kid.
She's dorky and perpetually underfoot and the perfect, essential part of our little family.
You might also like