I have always loved Sundays but I love them even more now that I don't work on Mondays. Like a second Saturday with the breezy spirit of a Sunday.
Lately, I feel that I have been hyper present and appreciative in simple moments. Especially with bug because in six months she won't be the baby anymore and she is just changing with crazy speed. Words and attitude (sister's got some spunk) and opinion. I just want to hold onto on her every hilarious action. But then, the next thing she does is even cooler.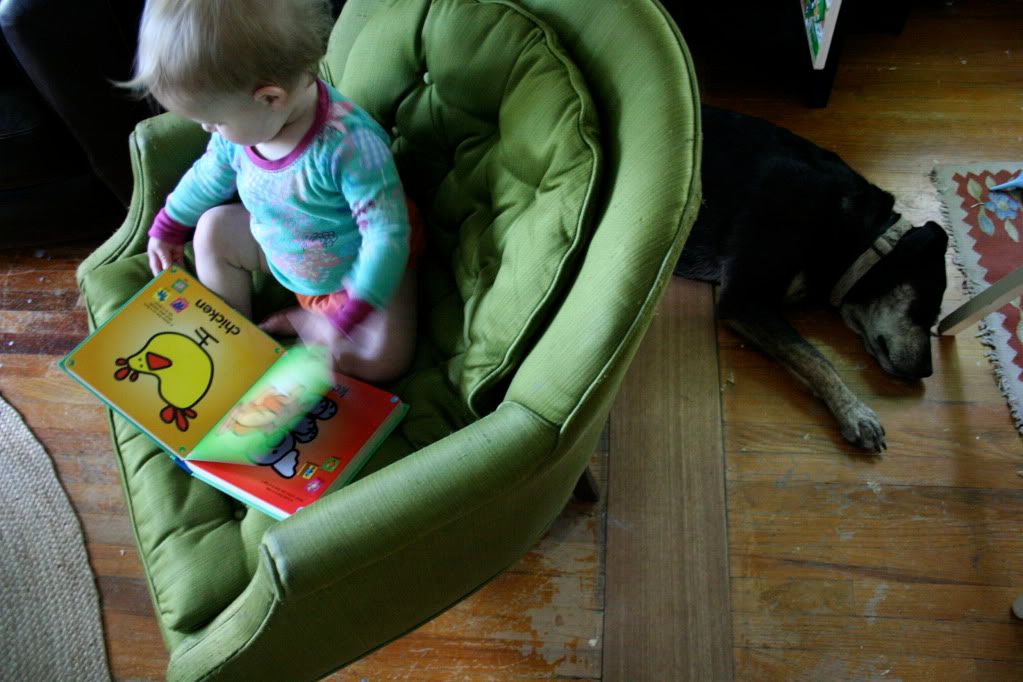 It is like my plot. Every spring I sow seeds and am amazed with the tiny, bright green sprigs that emerge. And, then they gain personality and individuality and it's even prettier and greener and bigger. And then, they produce fruit (!), explosions of color and texture. Or, it's like Old Faithful. At first the geyser shoots out of the earth and everyone snaps pictures thinking it is the raddest thing and then it gets taller, more snapping. Taller, more snapping. Holy hell, taller. Anyway, enough with the analogies. I think my kid is super cool.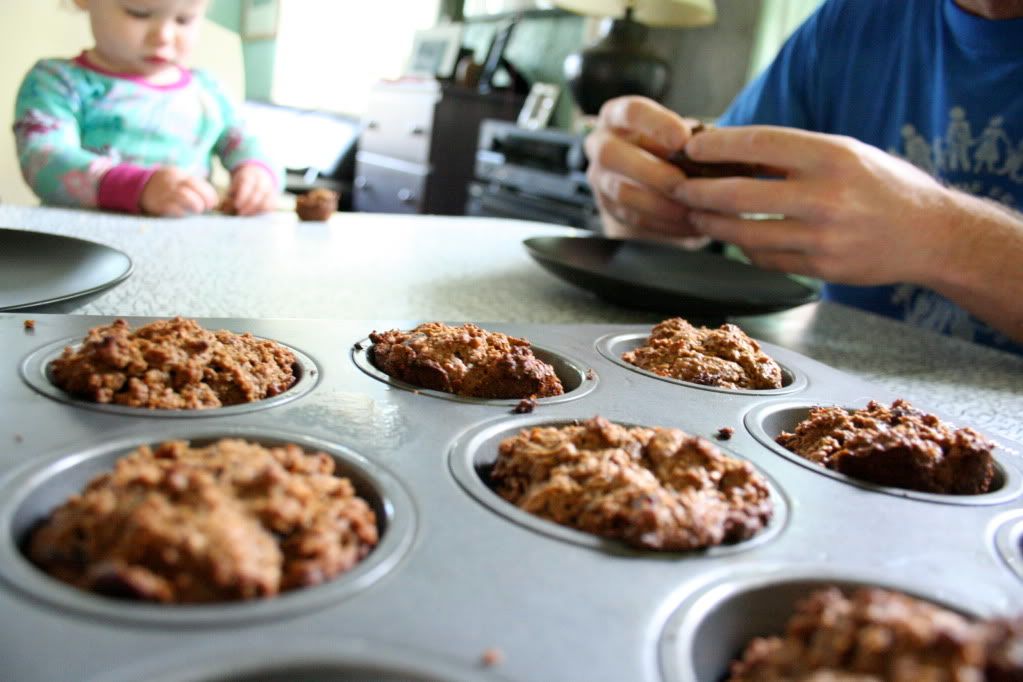 We started the morning with the putting on of a coat, of course, Epic Muffins and hanging about our living space, laughing and just generally existing.
Followed by a doot in the toilet (yay! every day this week except once), bubbles and the installation of Margot's new swing. Bug calls it her sing with crazy enthusiasm.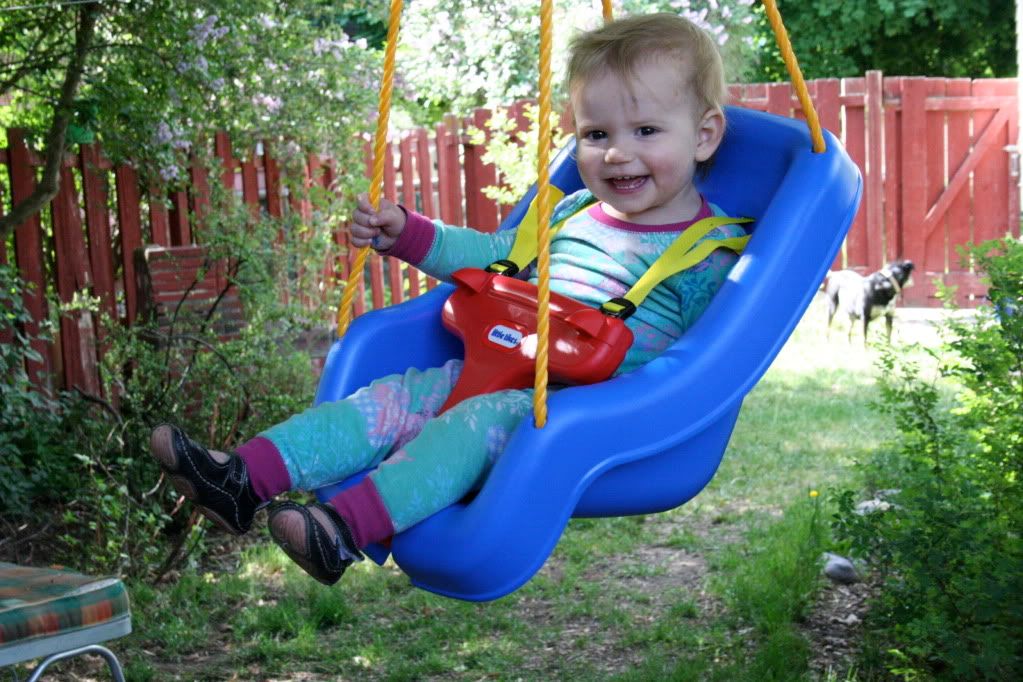 I moved the chicks into a makeshift run (two old window panes screwed together, chicken wire) next to the girls who were roaming around our back yard. At first the hens were clucking, all bug-eyed but they settled right into their new sisters. I am taking a gradual introduction approach as I have read that the original hens can feel quite put off by new chickens on the block. It went well.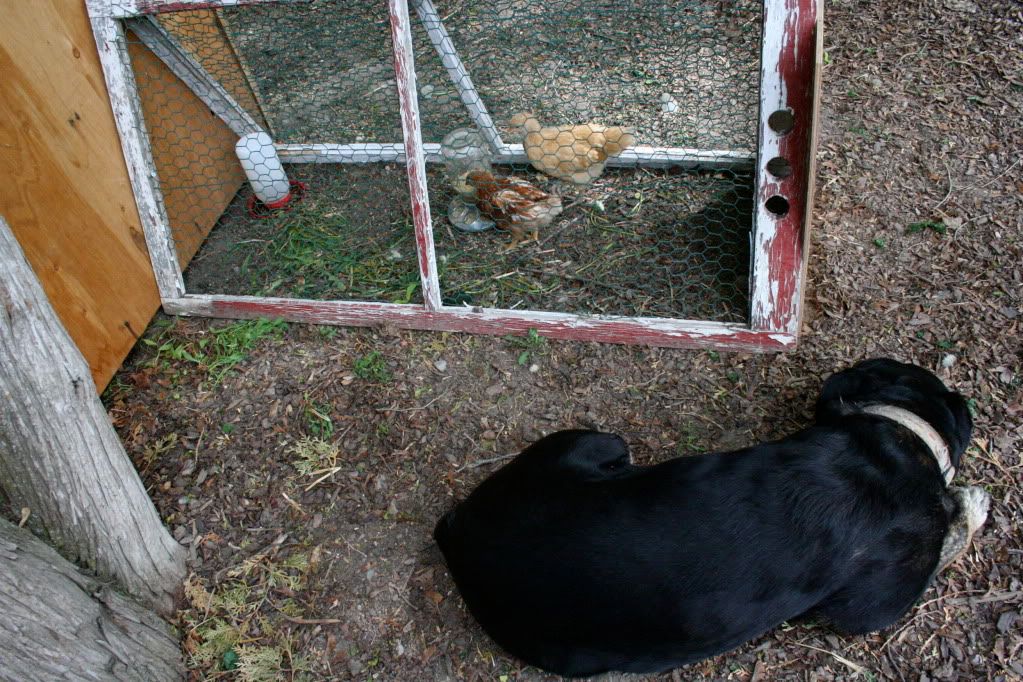 Worked in the garden. It was hot, like 86 degrees. I now have it all in the ground. My arugula is about to be kaput so I plan to toss some pepper plants in there in a few weeks. My irrigation system is costing a largish piece of my sanity so, best just say it will be efficiently working.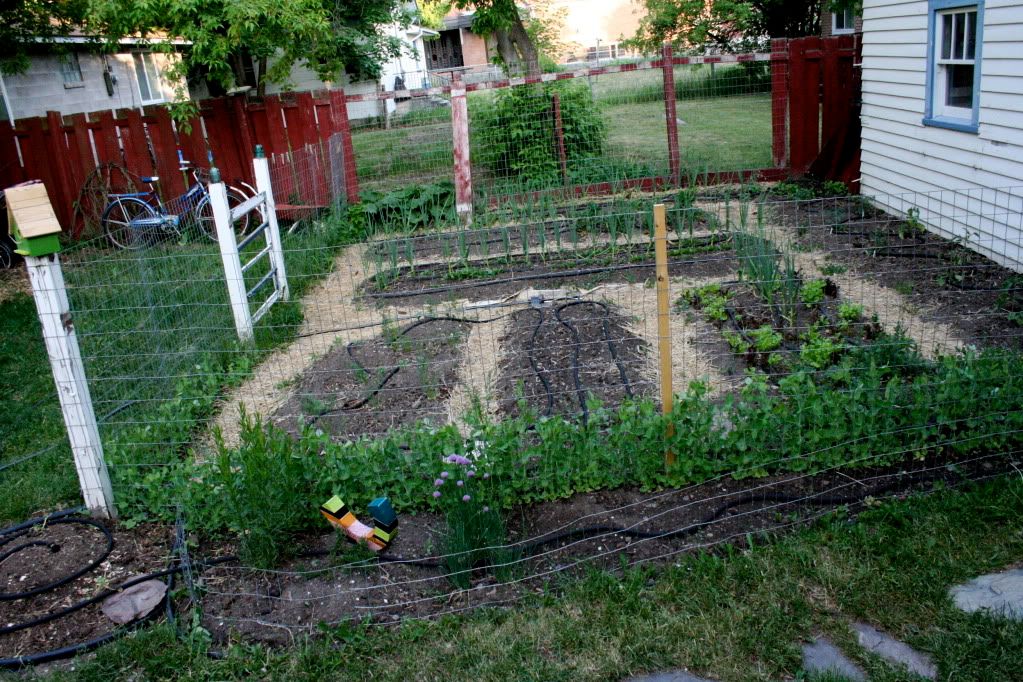 And, the peonies!
Went for a strolling, neighborly walk. Made pad thai. Andy and I were chopping and boiling when we noticed Margot wasn't giggling at our heels. This isn't unusual as she will often retreat into her room to read or, more frequently, into our backyard where we find her sitting like a little budda staring up at the sky exclaiming bird! with regularity. She loves our backyard and I love that it is a safe place for her to roam and explore.


Margot has so much independence and security. She definitely isn't a mama-or-papa-all-the-time kid. She's a brave pioneer, craving what she doesn't know.
So we peered out the kitchen window to see her at the chicken run have a conversation with the hens. We have a double lot backyard so we couldn't hear her but her wild arm gesturing indicated she was into a good story and the girls were her captive audience. I slinked, as much as my growing body can slink, into the back corner with our camera (apologies for the quality–old old, low-res camera with an untrained camera woman). She paraded with intent from the coop to the chick run making declarations and yelling hi chickies! Oh my, it melted me. The video:
And, she visits with them every morning. Often with her maraca (bug's word: shaka). She is still so in love with her shaka. It goes most places with us.
We put bug to bed, worked in the studio together, chatting about an impending big life change and other not-as-important-but-still-important stuff while I sewed and my man painted and then crashed and slept hard with curtains billowing into our room from the fierce Hellgate wind. It was cooling and lovely. Ah, Sunday.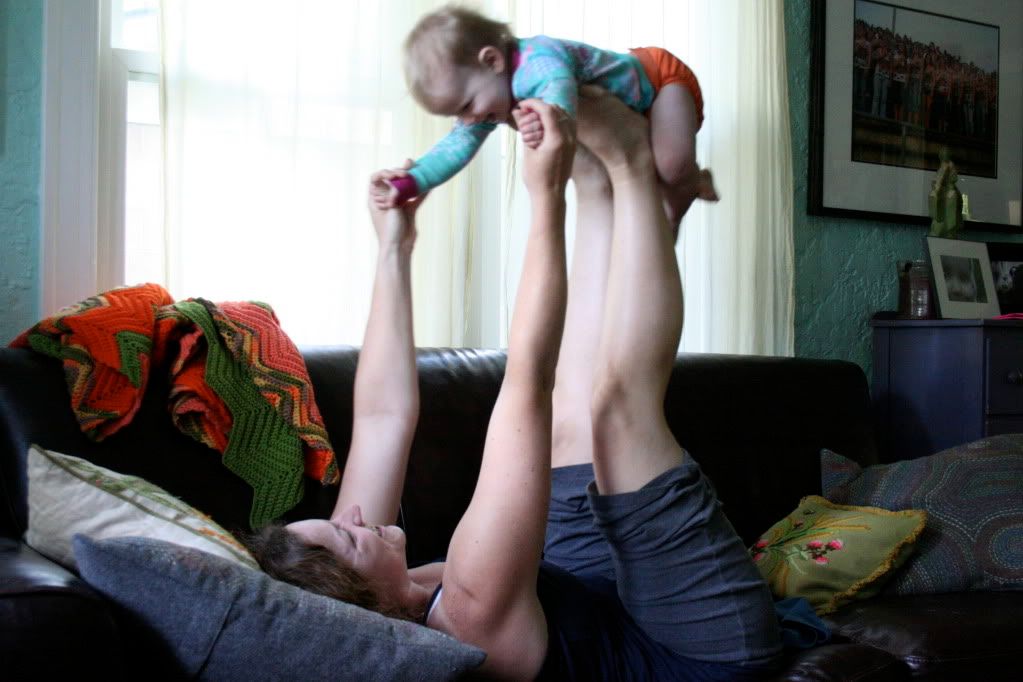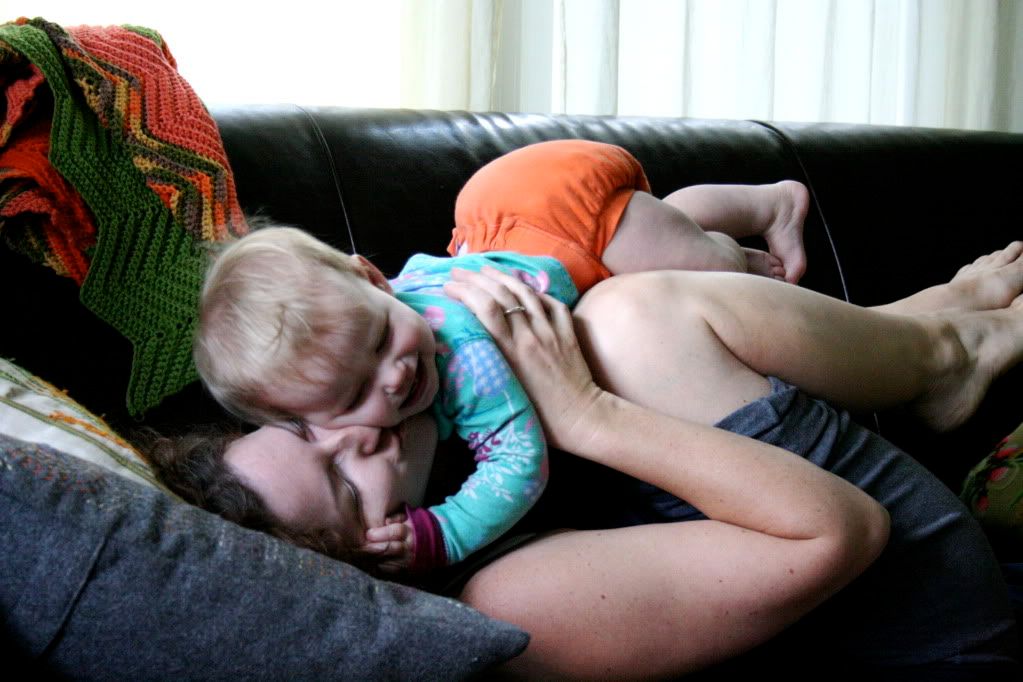 You might also like