One and a half years ago, at this moment, my trembling body was supported by a sleigh bed covered beet red sheets. I was pushing and crying. And, at 10:06, I willed bug to take her first sip of air. Yep. Margot Bea is one and a half.

This morning, watching her gram sing I Love You a Bushel and Peck on my phone that I left in the spring storm we got last night. Oops.
For some reason this feels bigger than one to me…she's solid in kid and not so much a baby.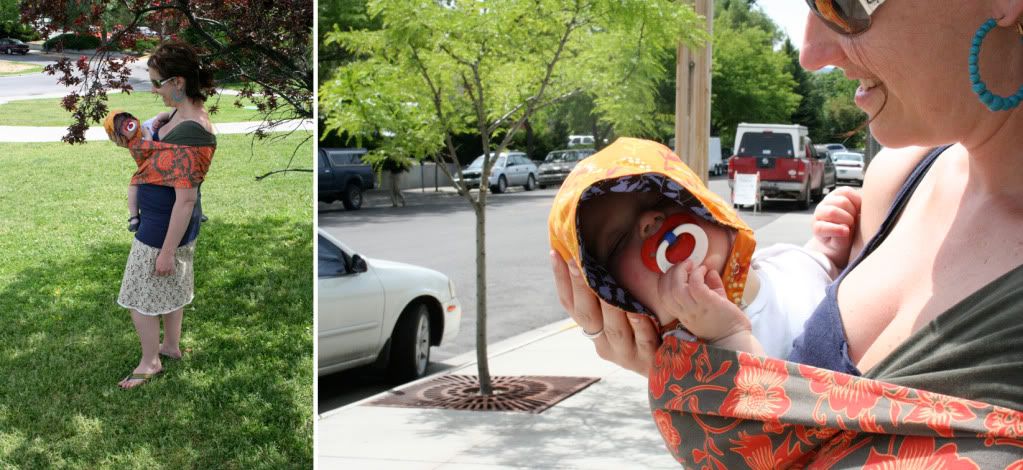 Although, sometimes still my baby. She fell asleep at the farmer's market last Saturday.
Here's where we're at, 18 months after my life changed forever in the best way.
Animals :: Margot just swoons over chickens, dogs, cats, birds, squirrels. She is not such a fan of horses but she'll get there.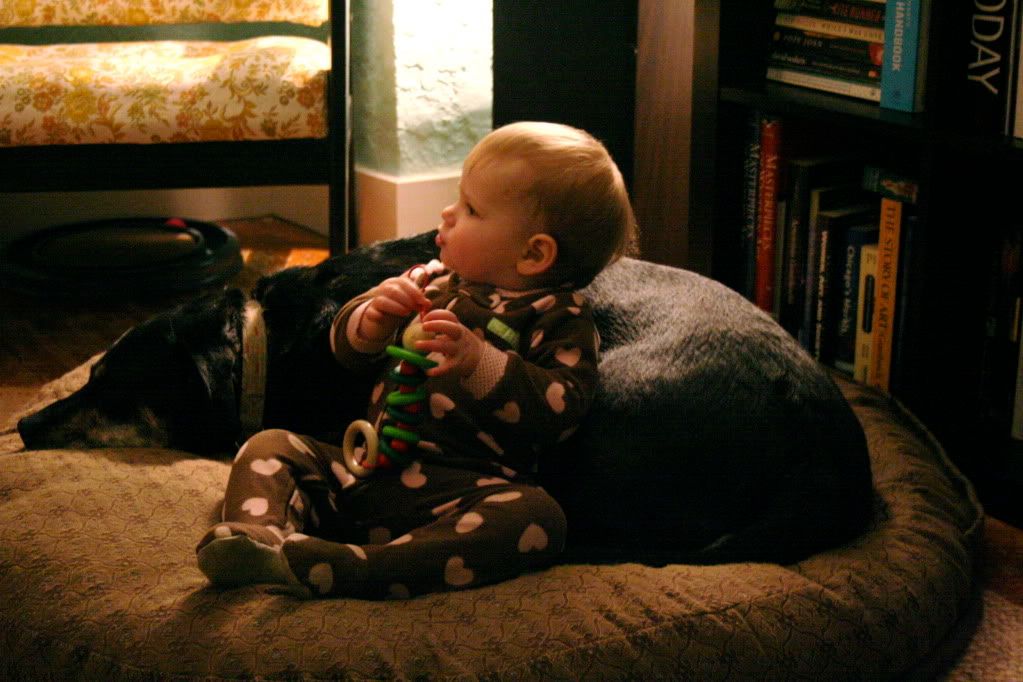 An older photo but this is how Margot hangs out, eats her snack, plays with toys. Alice is her favorite companion. She always asks where Alice is and hugs her at every passing opportunity.
Words :: Ooh doggie is bug a talker. I stopped counting at 50 words at the beginning of May. She doubled or tripled her vocabulary since then and pieces them together in some melt-my-heart sentences. Mama Alice Walk? as she pushes the leash into Alice's neck and then lets go, leash falling to floor. Uh oh, she looks to me to fix the situation.
Coat :: Oh boy this coat that Vivian made for bug when she was still floating in amniotic fluid is Margot's bff. We have to trick her out of it to wash it and peel it off of her sweaty body when she is sleeping. First thing in the morning, her groggy voice pleads, coat? The furry coat has bumped the maraca to second.


At least the obsessed-over coat is darling.
Maraca :: Still sleeps with it and totes it all about.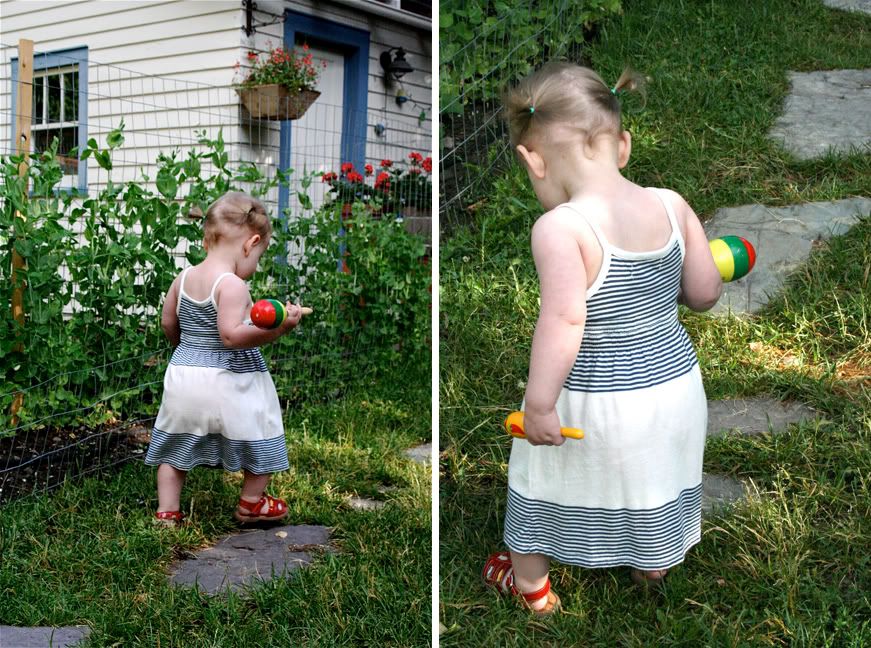 She calls it her shaka. We keep one in the car and one in her crib.
Grandparents :: She is so so lucky to have amazing baby boomers loving all over her. Three were in town last week and she had a ball.


Peek-a-boo with Grandpa. She calls him Bakka.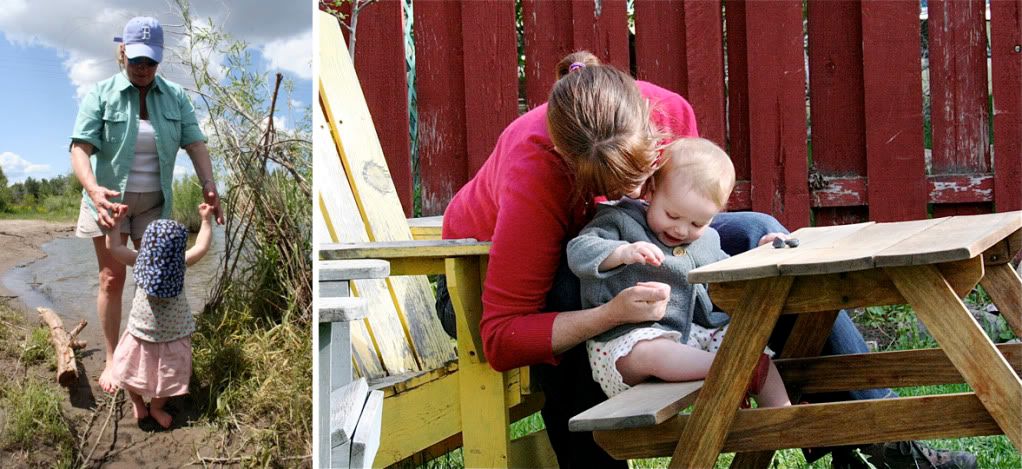 And geez I am so lucky that my ma and ma-in-law love each other so. And, I adore watching them with my girl.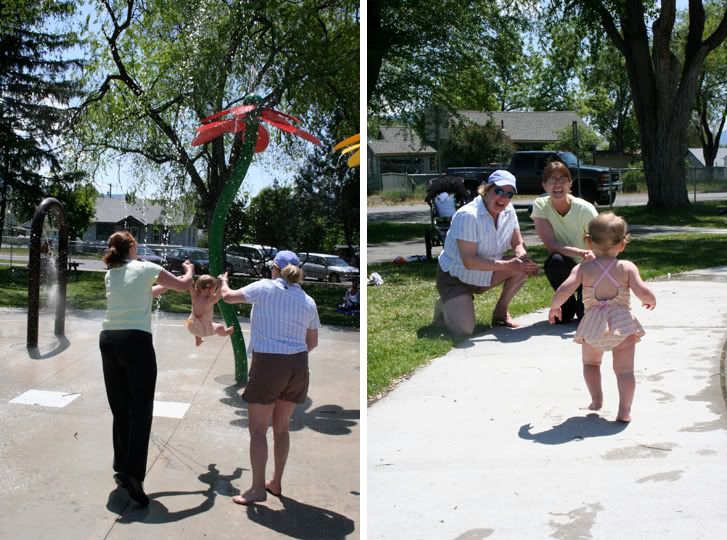 At our neighborhood park.
Pals :: Margot adores her daycare and when I tell her we are headed to there on Tuesday and Thursday mornings, she starts asking for her friends by name. She's a kid and likes to be around other kids. There's something magic about watching her sort that all out…sharing and compromise. Opinions and tantrums.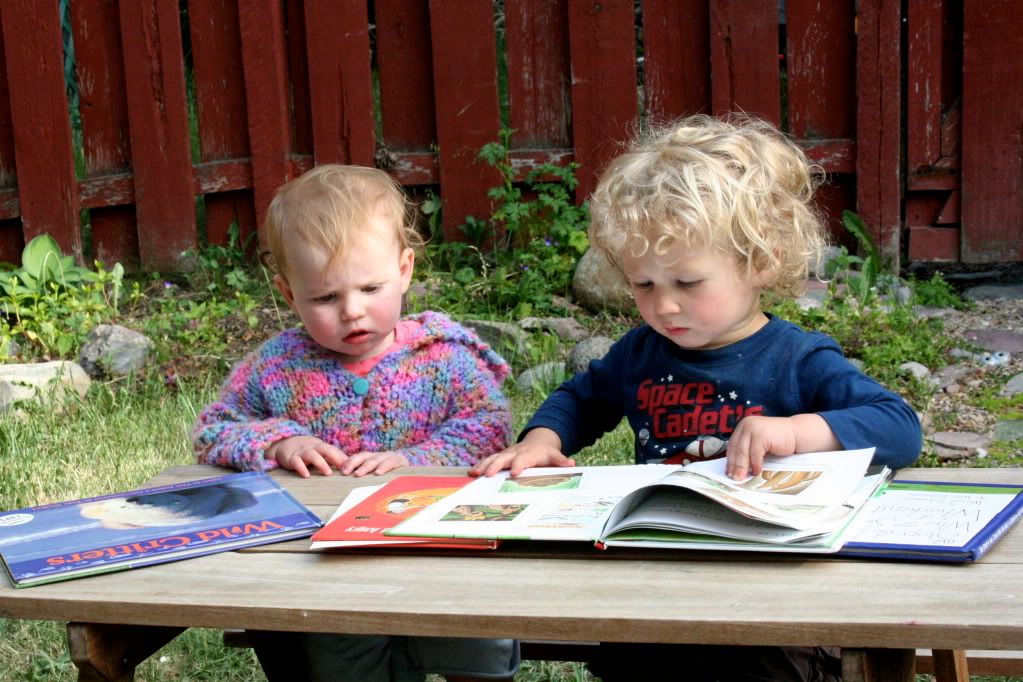 Reading with Cooper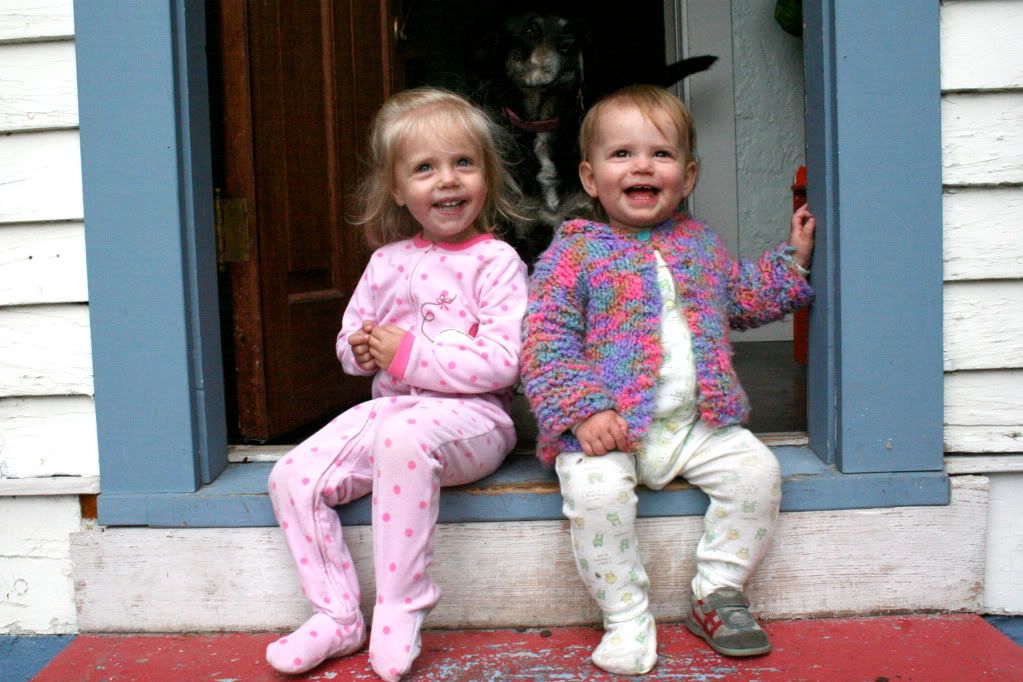 Chillin' with cousin Charlotte

Sharing raisins with Eliza
Tantrums :: Holy shit have we realized the tantrum. Sweet bug has begun pancaking on the floor and pounding her fists on occasion. We just sit with her and wait it out. It always ends with a snotty, teary face and a mama, up? Then we watch Hakuna Matata.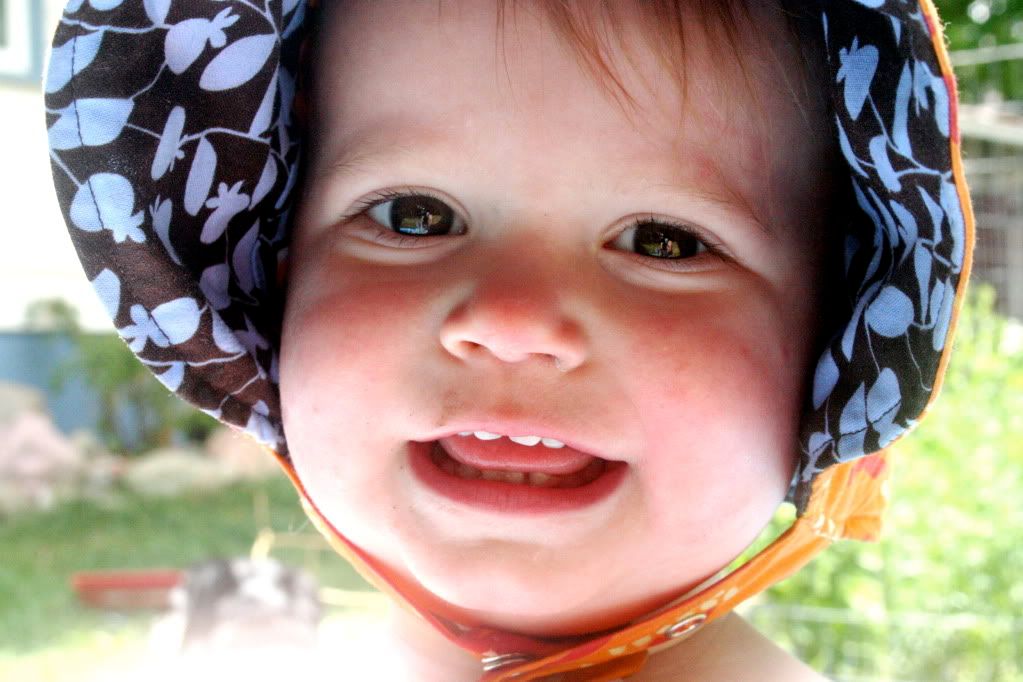 She is this cute most of the time. The tantrums are photogenic in a whole different way.
Hakuna Matata :: We don't watch much tv at our house. Margot has seen some youtube clips and is particularly fond of All the Single Ladies, Feist singing 1, 2, 3, 4 and, hold onto your hats, Hakuna Matata. She saw it for the first time at Moana's house and it is our current cure all. She knows the song my heart and gasps in anticipation of the the gasping part (when all the bugs fly up) and starts in with uh oh, more? about 20 seconds before the end.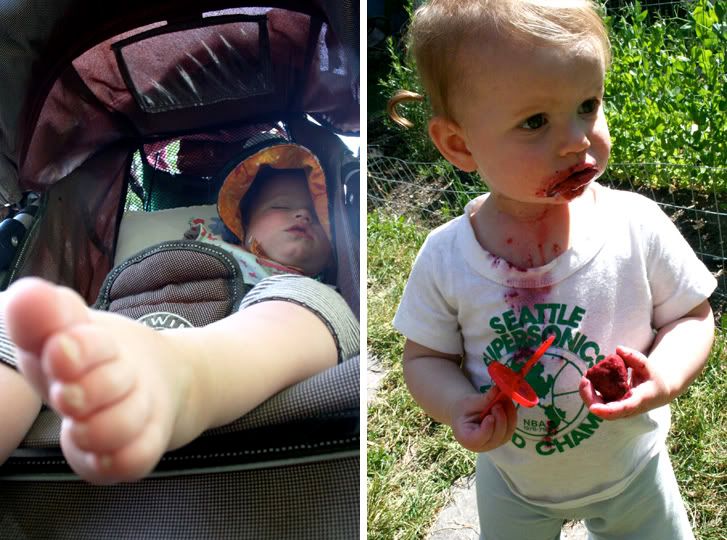 Asleep in her stroller after a full day; she loves my homemade berry yogurt popsicles.
Outside :: Hands down, this is where bug wants to be always. Even in the rain. Especially without shoes. She wanders and explores. Talks to the chickens, freaks out when a plane flies overhead, identifies flowers, finds puddles, hunts for black rocks.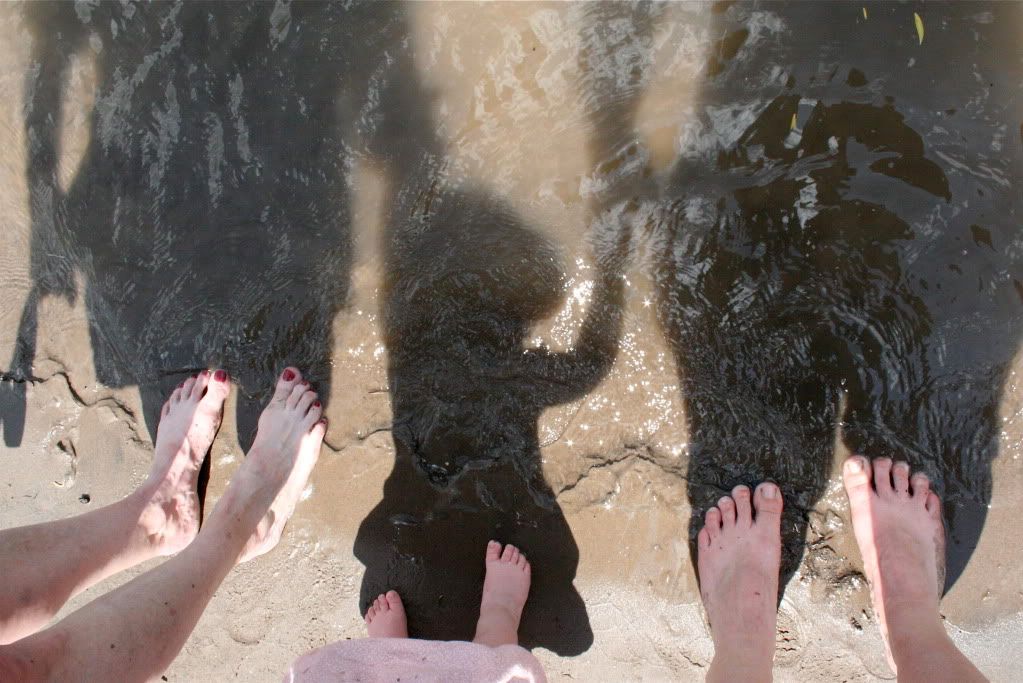 First toe-dip of the year in the Clark Fork. My ma, Margot, me.
Dishwasher :: OK, so this just makes her parents happy. Happy one and a half birthday!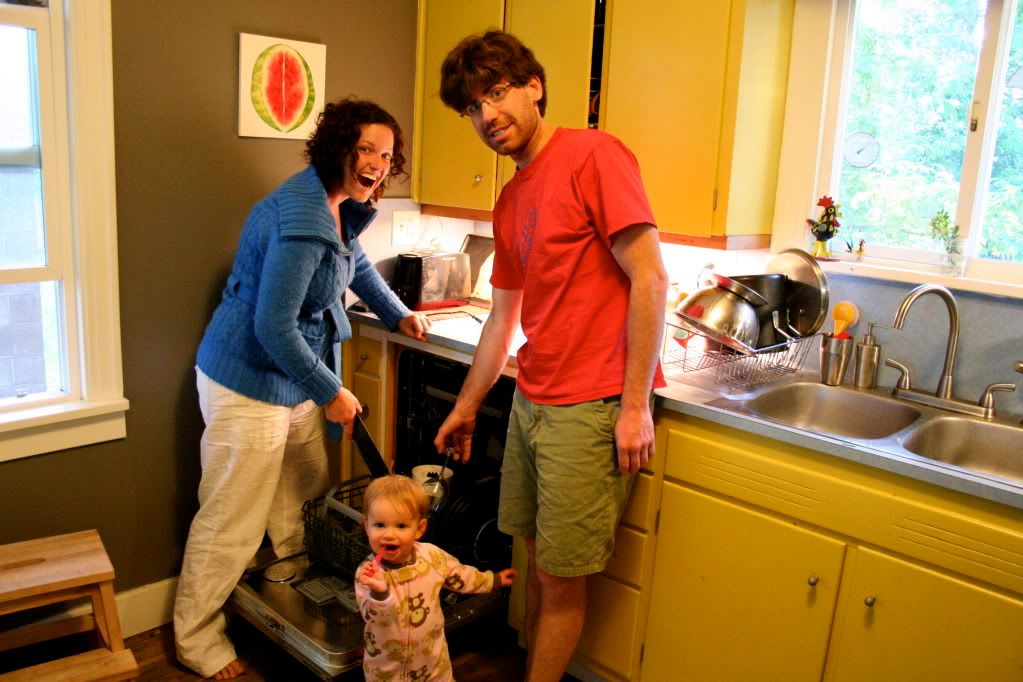 For the love of all things holy I love my new dishwasher.
Water :: Little fish can't get enough. She's fearless.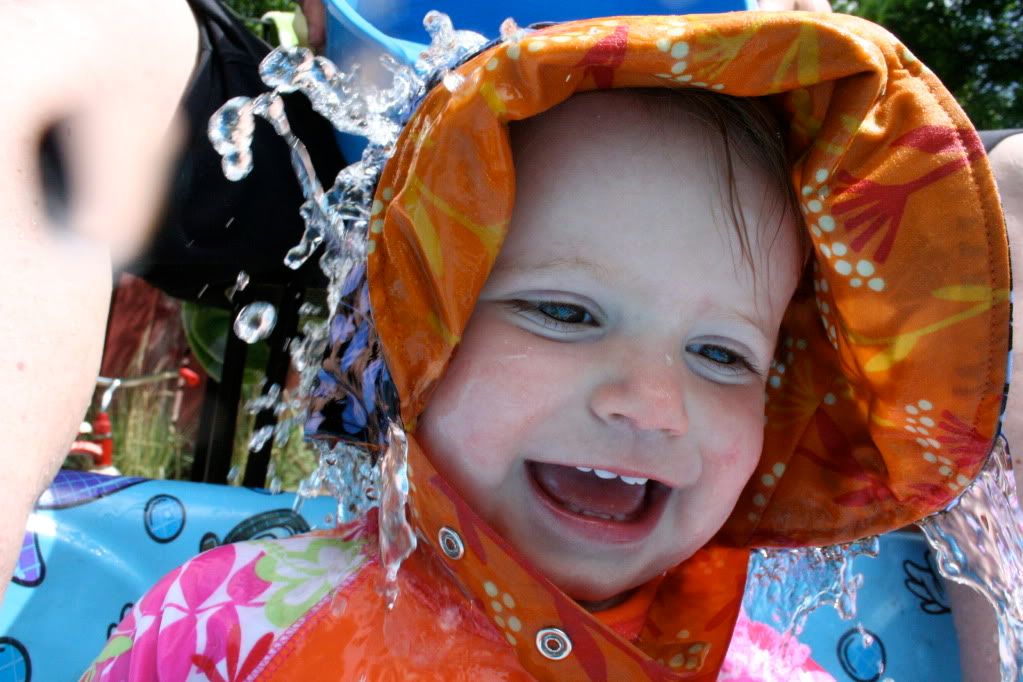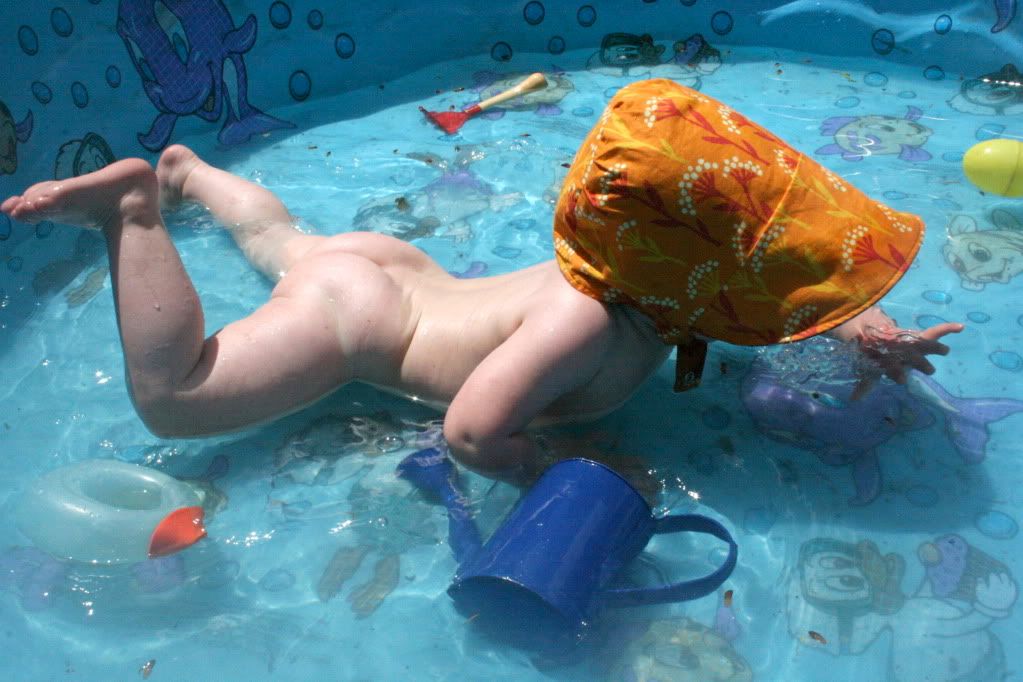 Poured over, splashed around, rained on, dipped in…loves it all.
Piggies :: She thinks it's pretty cool when I put pigtails in her hair. She sits patiently while I count to three with each tail and then grins with satisfaction when they are in.

I love kissing that neck.
Hugs and Kisses :: So sweetly, Margot leans into her peeps and animals and grins while smooshing her cheek against their body. And, those open mouth, wet kisses make my heart ache.
Mama :: Golly it feels good to be loved my her. She regularly switches between being a papa's girl and mama's girl (which is quite lovely) and, right now, it's all me. When she says mama, whether in frustration, adoration, need or sadness. Oh.



I look down over my growing belly every morning to this little button wanting me to hold her. And I do.
There's so much more….when she's happy she scrunches her face and blinks really fast while giggling. She poos on the toilet and practically looses her breath over bubbles. She stands on the green chair in our living room and yells bye bye papa! as loud as she can when he leaves for work at 7am. She totally digs her toothbrush. She eats with utensils and gets pissed if you try to help if she hasn't asked for help. She sings the abcs. Kindof. She loves to read and often is carrying a maraca and a book while trying to drink her milk. She is amazing and I love her so.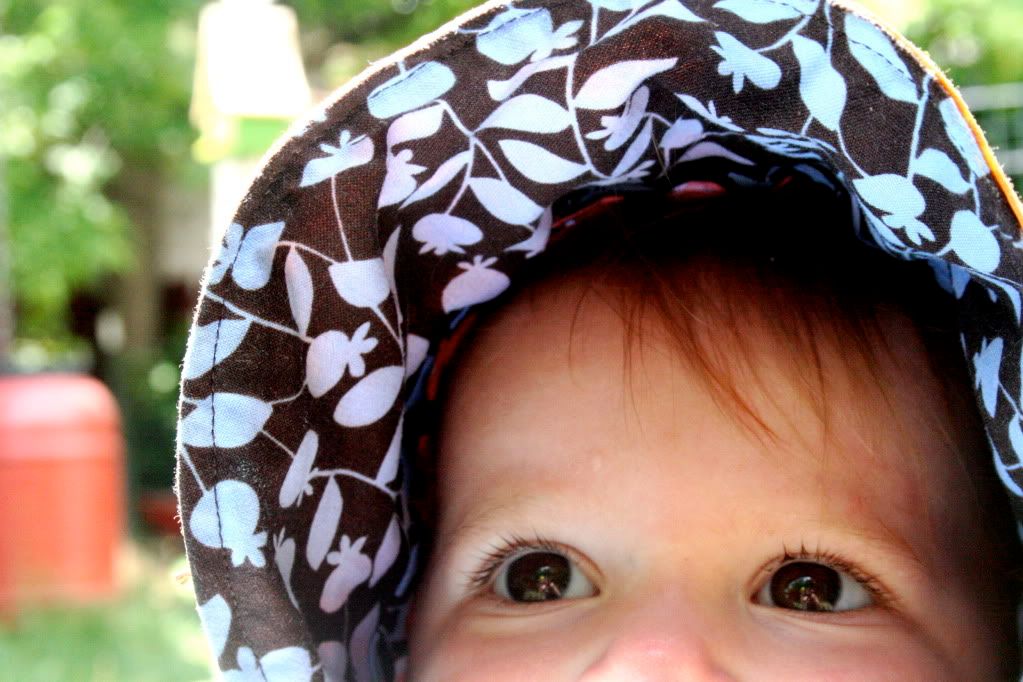 Those dark chocolate eyes. She's an old soul.
You might also like