First off I have to say wow, y'all, thanks for your thoughtful encouragement and advise on my last post. I read every comment and e mail and it was through your words and a few of my dear friends kicking me in the ass to make a few changes that I am feeling way better. Turns out I needed to talk some things through with some people, let myself feel funky and ultimately let some some stuff go. Geesh that's hard sometimes.
I also discovered I am not crazy in thinking that my belly is exceptionally giant. I am a whole month ahead with my due date. Still a holiday but t'will be closer to turkey than santa. This is surprising because it seems completely impossible to us but nonetheless the little babe has femurs and a head that suggest 21 weeks. Also, when our midwife had her little ultrasound machine on my belly, all of my I-don't-want-to-know-the-gender-yet stubbornness left my body and I was so excited to know. All we could see was a butt….no dangly genitalia but that doesn't mean anything yet. 21 weeks.
And I am just loving the somersaults from a real, live, 10 1/2 inch human. Length of a carrot.

So, in the spirit of summer we have been hugging and my conscience effort to be and enjoy, here are some little nuggets that make me happy right now.
First tomatoes, sungold of course.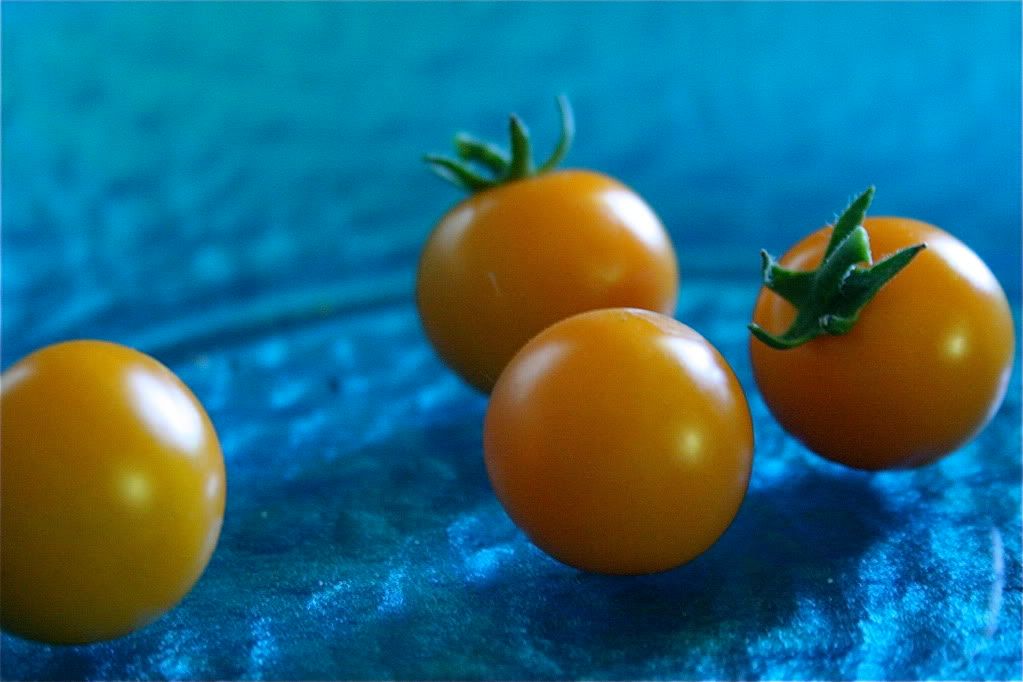 Margot romping around with her friends in the dress I made her.

Camping.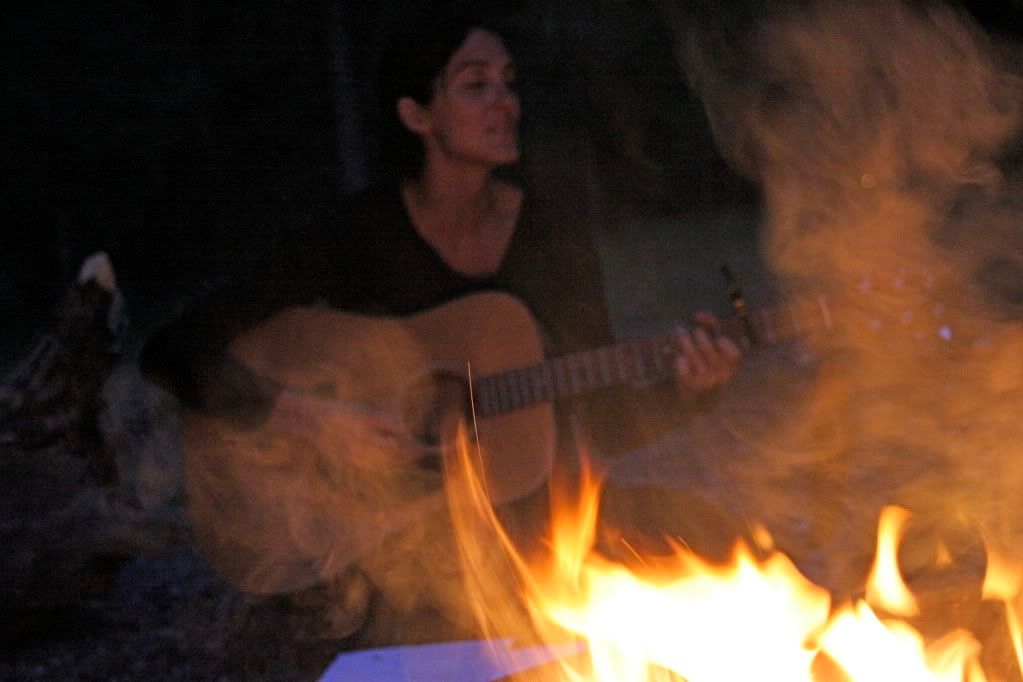 First-thing-in-the-morning faces.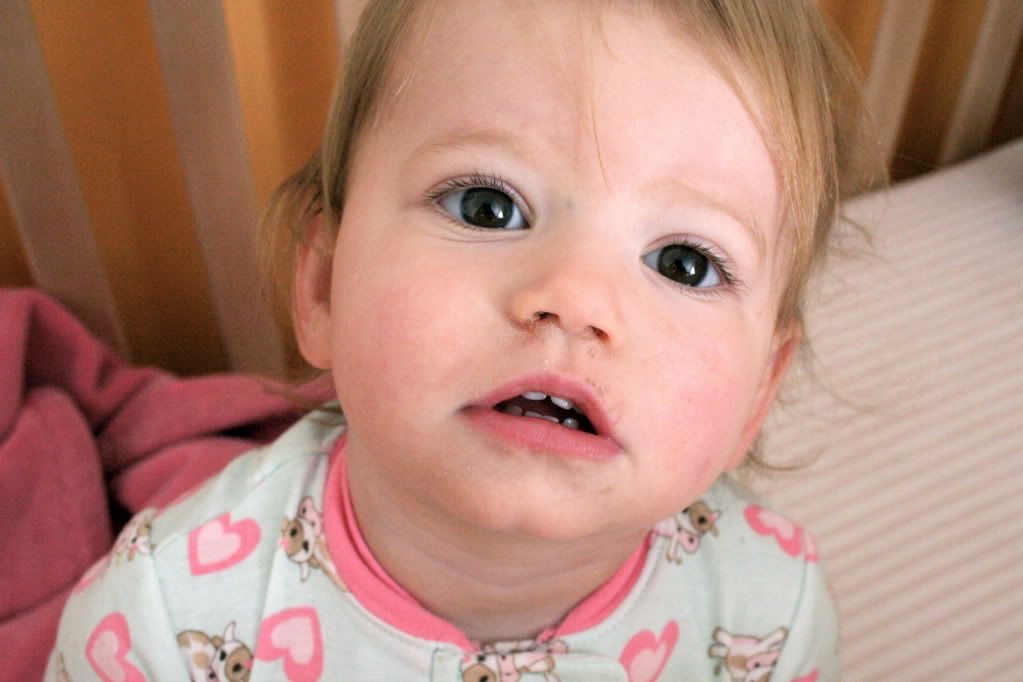 Three eggs a day in the hens' fancy new nesting boxes.

Best garage sale ever: 25 yards of thick, fabulous knit fabric and 10 patterns for $15.

Watching Margot grow into friendships with my friend's kids.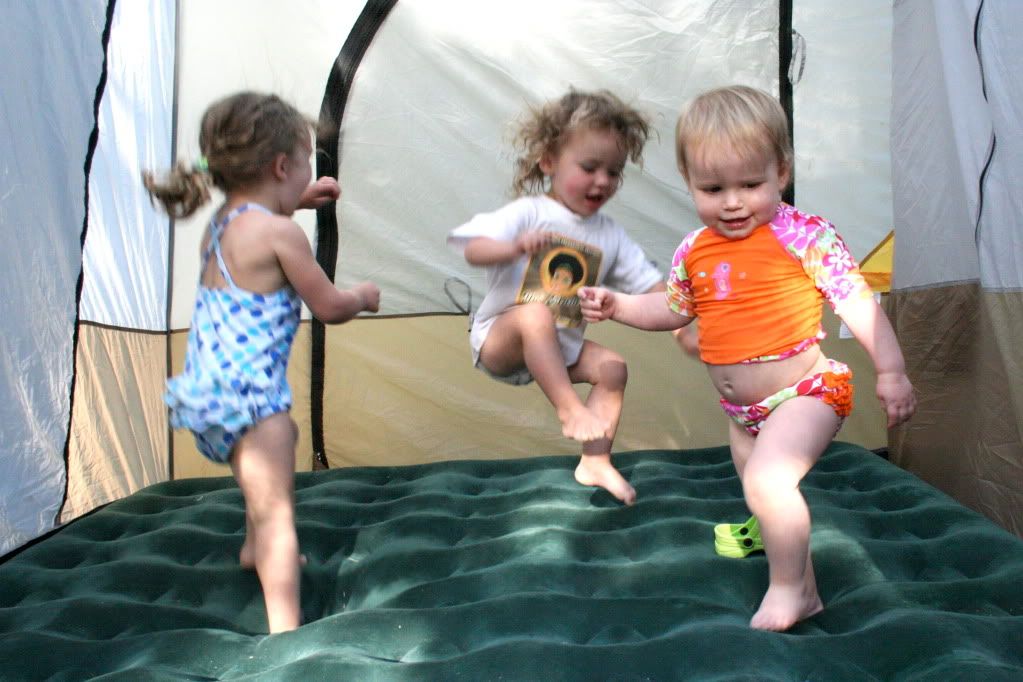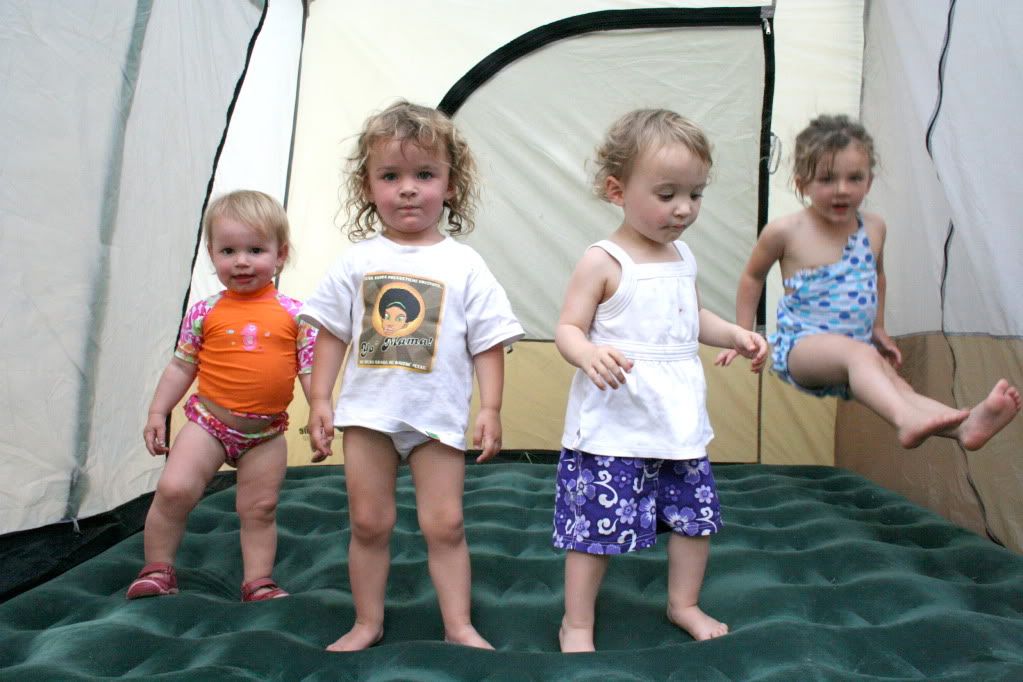 Nearly four gallons of peas from my garden and the little buggers are still bloomin'.

Date night with my man and his new wooden ring I had made for him. Love etsy. His real wedding ring could kill him, what with the metalness and conductivity around electricity and such so he can't wear it.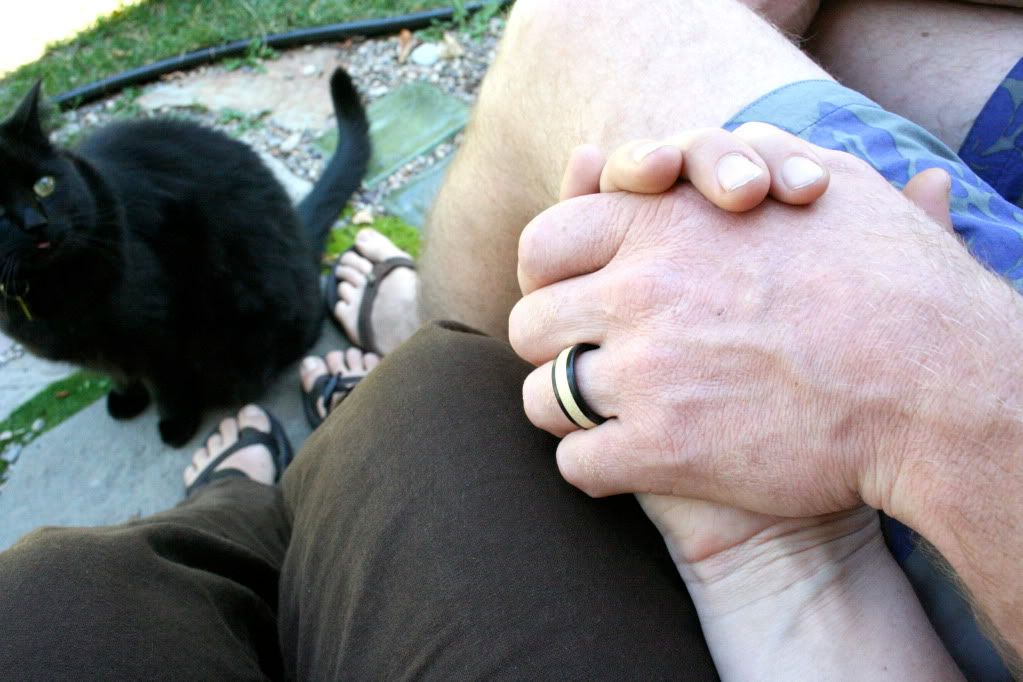 Where I live. Dang it's beautiful.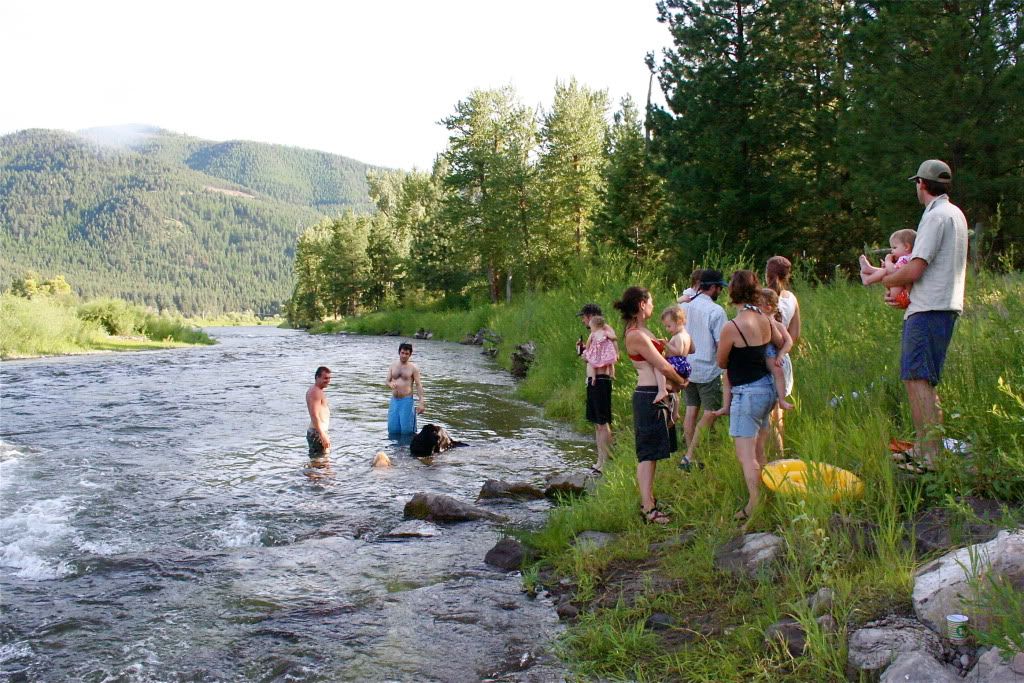 You might also like