:: We made really great pizza inspired by Smitten Kitchen (really, what isn't inspiring about her kitchen zsa zsa zsu?) but, as with most recipes I 'follow' it evolved and then was not much like it at all. But delicious.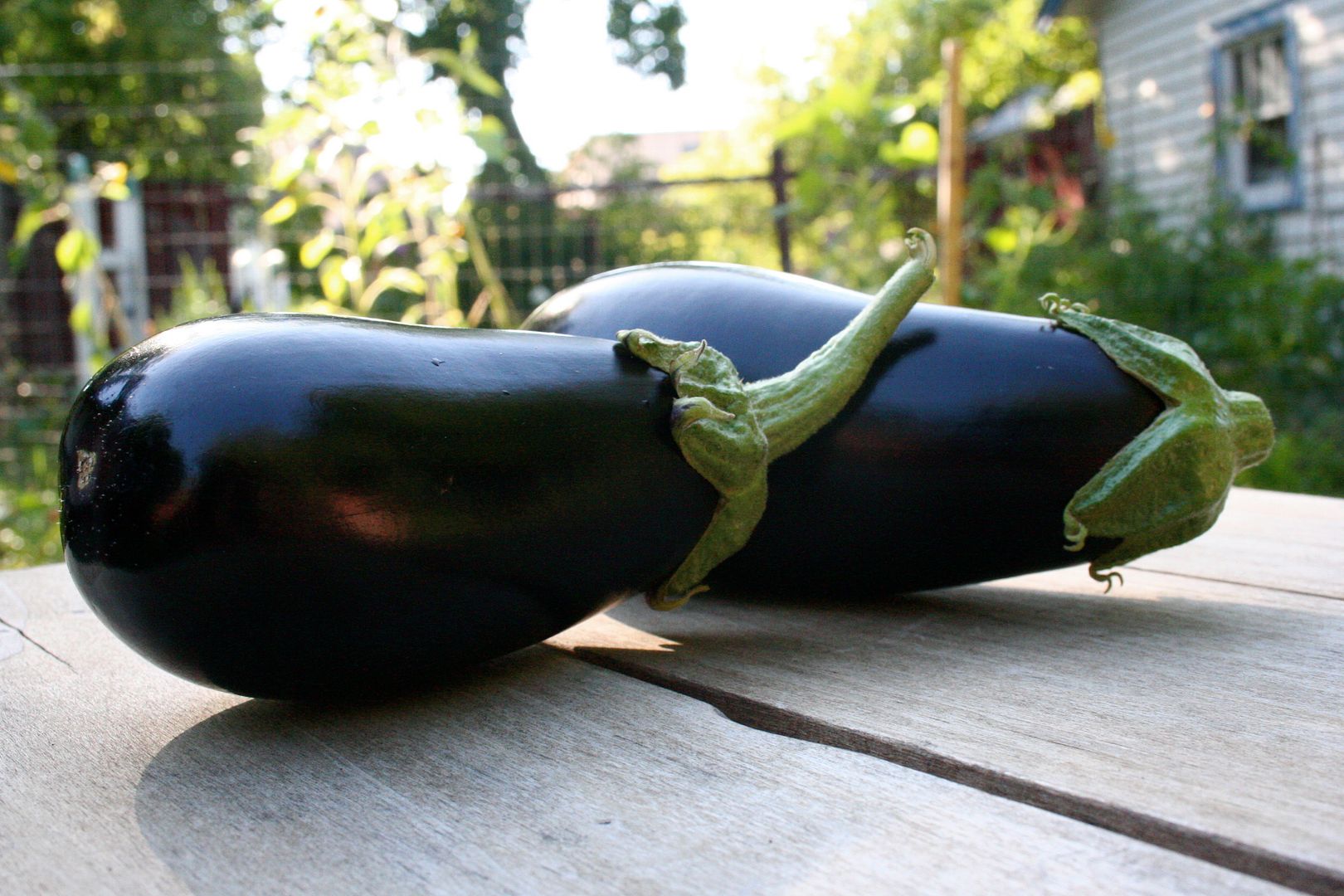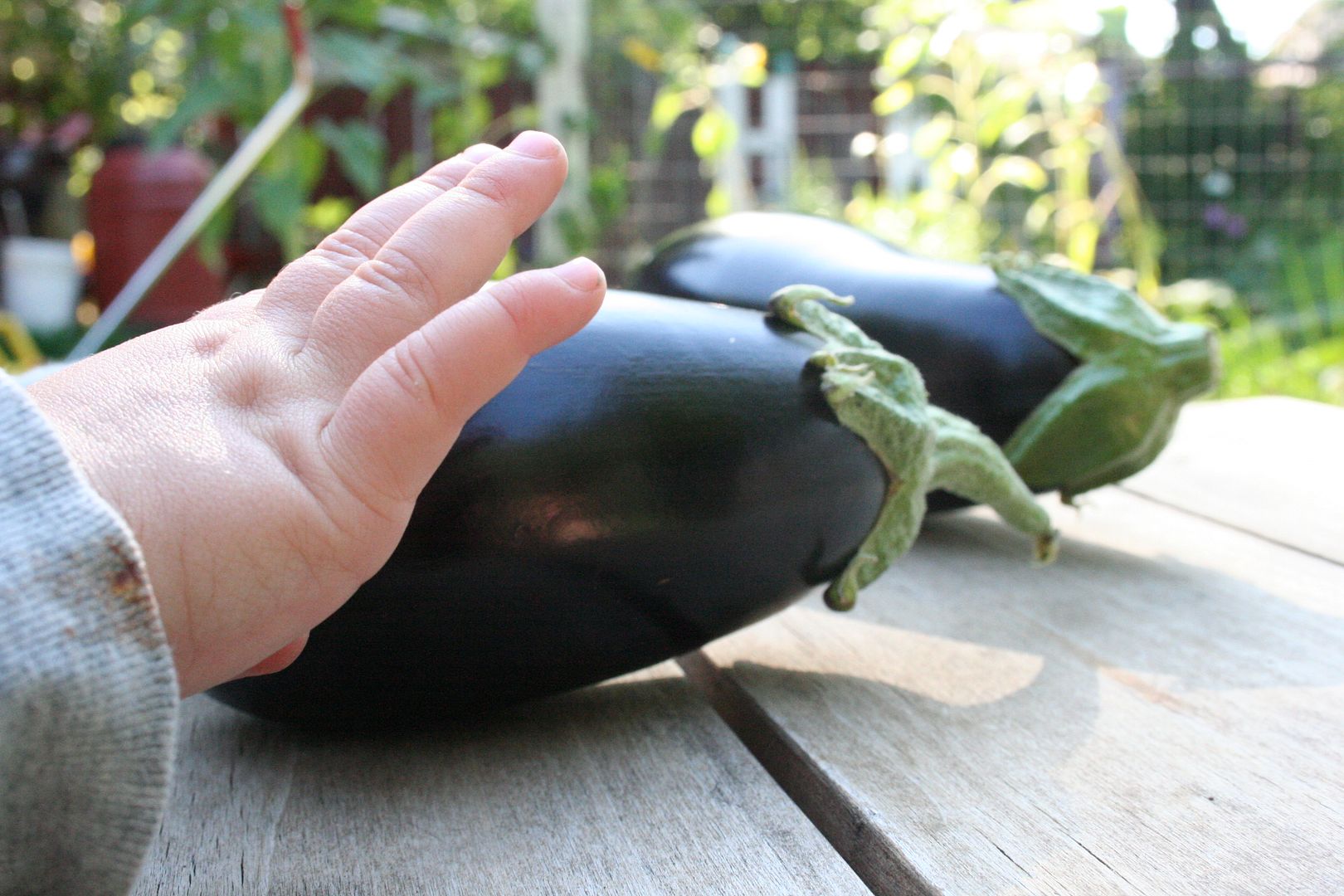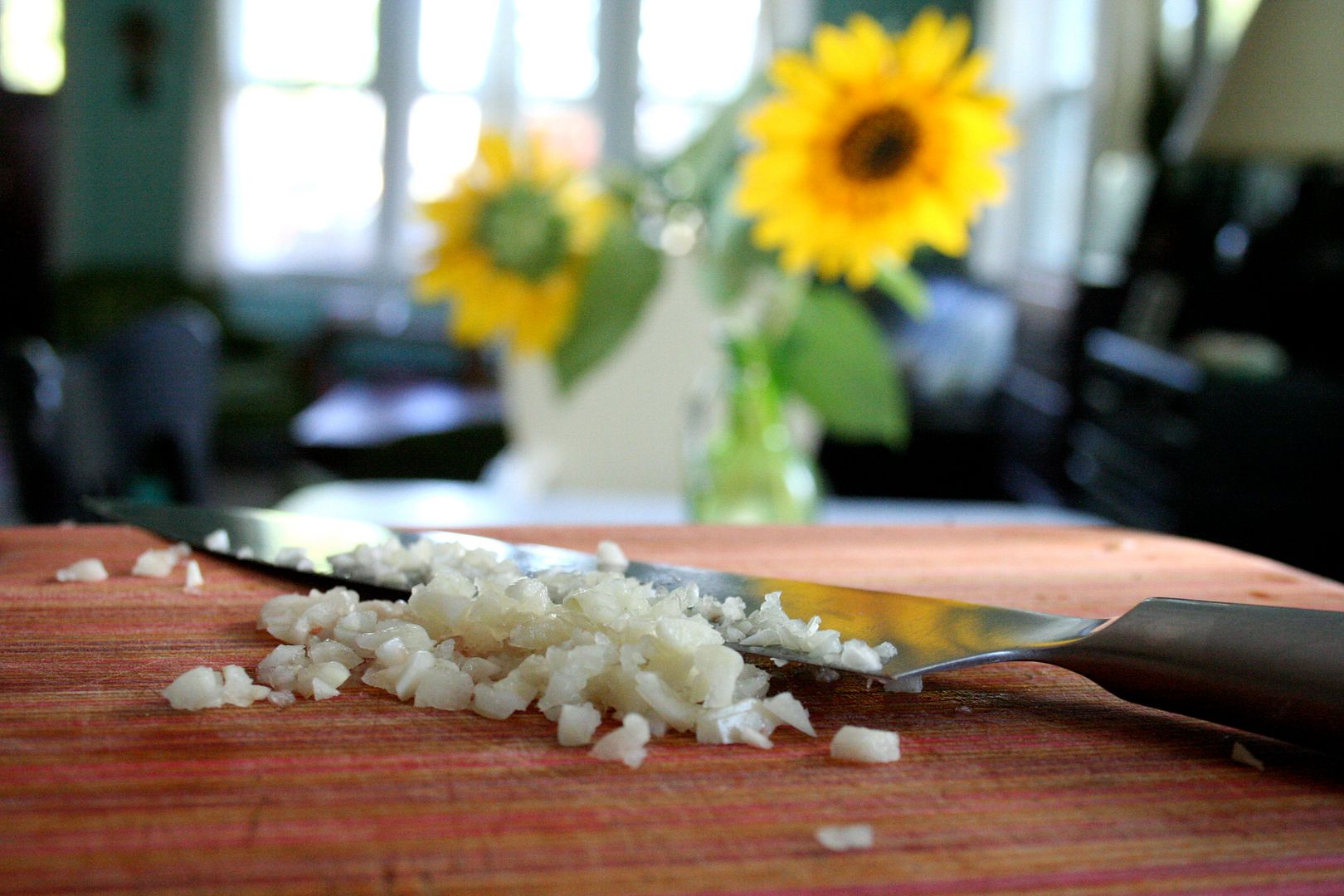 Ingredients from the garden: eggplant, tomatoes, parsley, gobs of garlic. And, then a whole can of black olives and relatively small amount of provolone cheese. All on a garlicky olive oil blanketed crust (we don't make ours anymore now that this better-than-we-could-ever-make-it dough is available for a few bucks). As a general rule, I quadruple garlic in recipes. It is always better that way.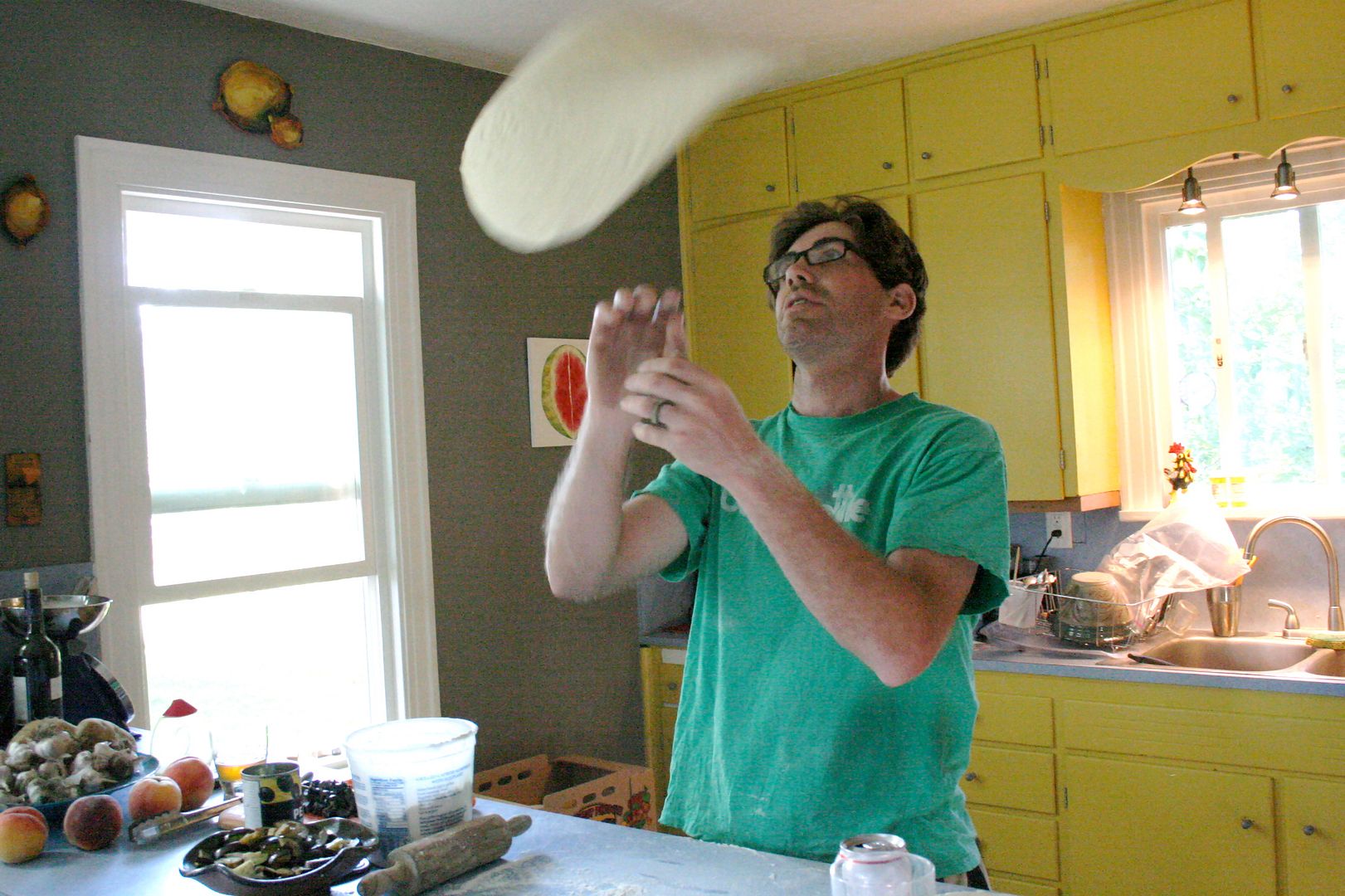 um so my man tosses a mean pizza crust. This comes from years of experience at Bogart's (he even has a pizza named after him there but he doesn't even like that pizza. It was a nice thought.) Depalma's, Jackson Hole, Domino's and a wife that loves pizza.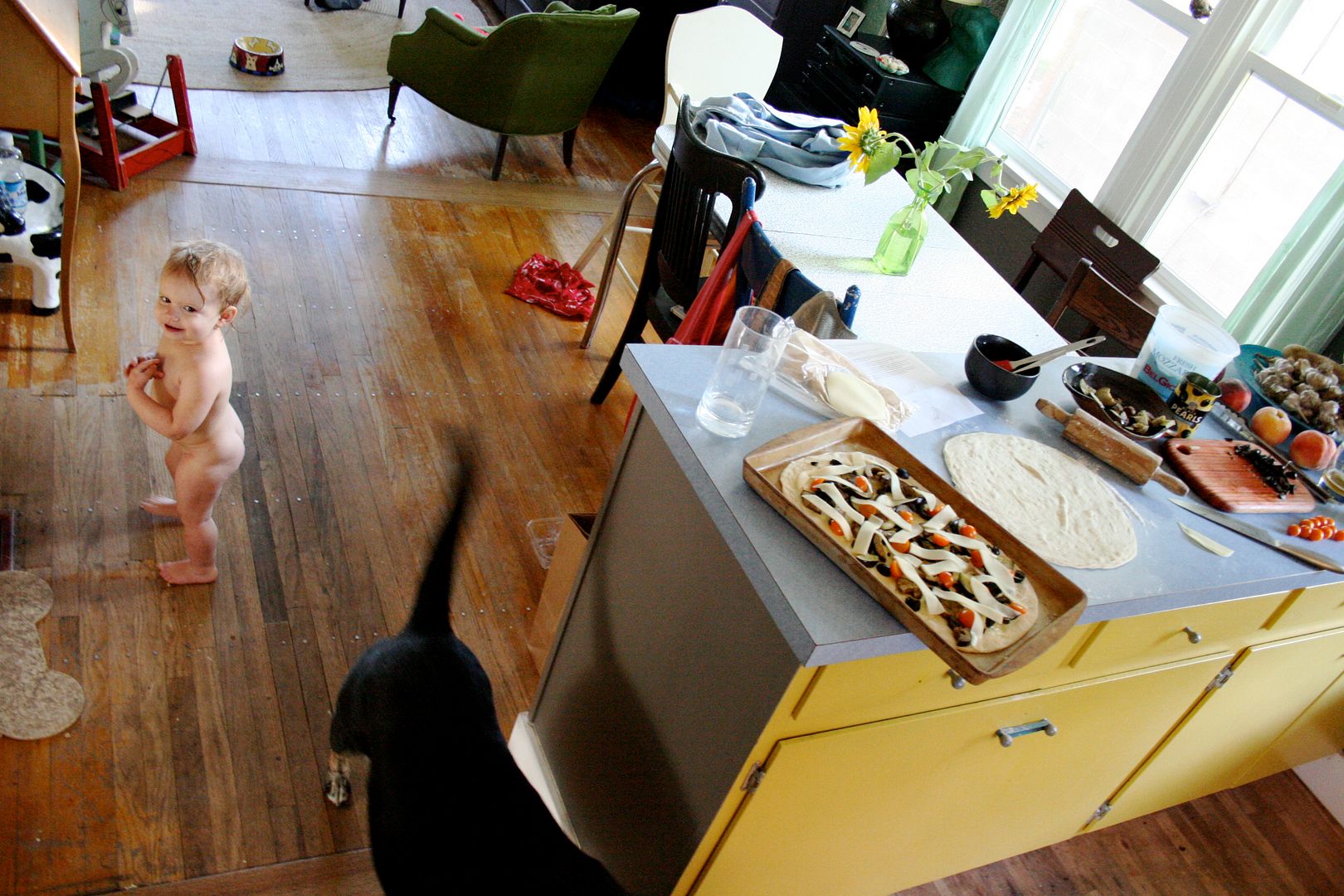 :: Margot loves elmo. We had never watched sesame street or anything elmo so I couldn't figure it out but I swore she was asking for elmo desperately and over and over so I youtubed a video (that we now watch nearly daily) and YES, she was indeed asking for elmo. You know we rarely buy toys because we get handmedowns from pals and bug just enjoys books and outside and drawing and utensils and but seeing her total unwavering affection for this red creature, I yearned to get her a stuffed toy but it turns out elmo isn't all that affordable or, rather, I jsut cannot bare to spend over $20 on an elmo, and so I settled on making her an elmo. Ohmythisisalongstory. But then THEN I was at goodwill and I thought, let's just look and there was an elmo with his eyeballs all scratched off and I thought Margot was going to buck straight out of her pants. And, well, now that I know, I would have happily spent $50 on this guy. But he was a mere 50 cents. She kisses him, talks to him on the phone, puts him down for naps, sleeps with him. She's just never been into loving a thing like this. Yes, she still wears her coat as you will notice in the video below.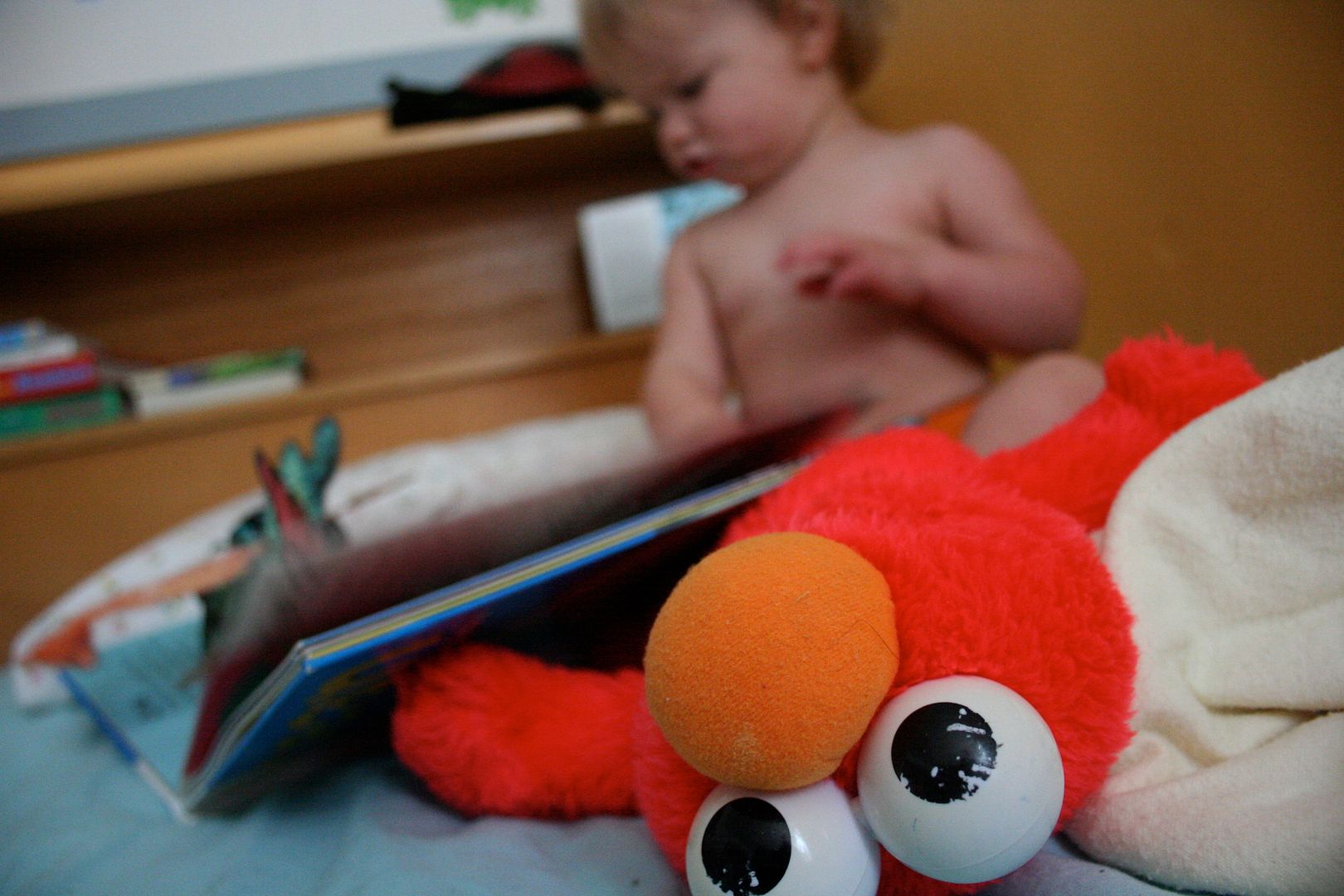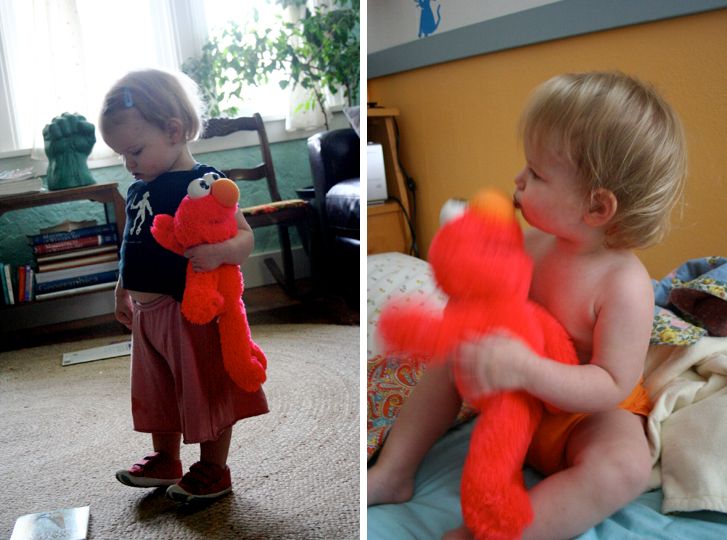 yes, that's a hulk fist in the background. another nugget for another time.
:: My handy veggie carrying pouch. Like a not-so-little kangaroo.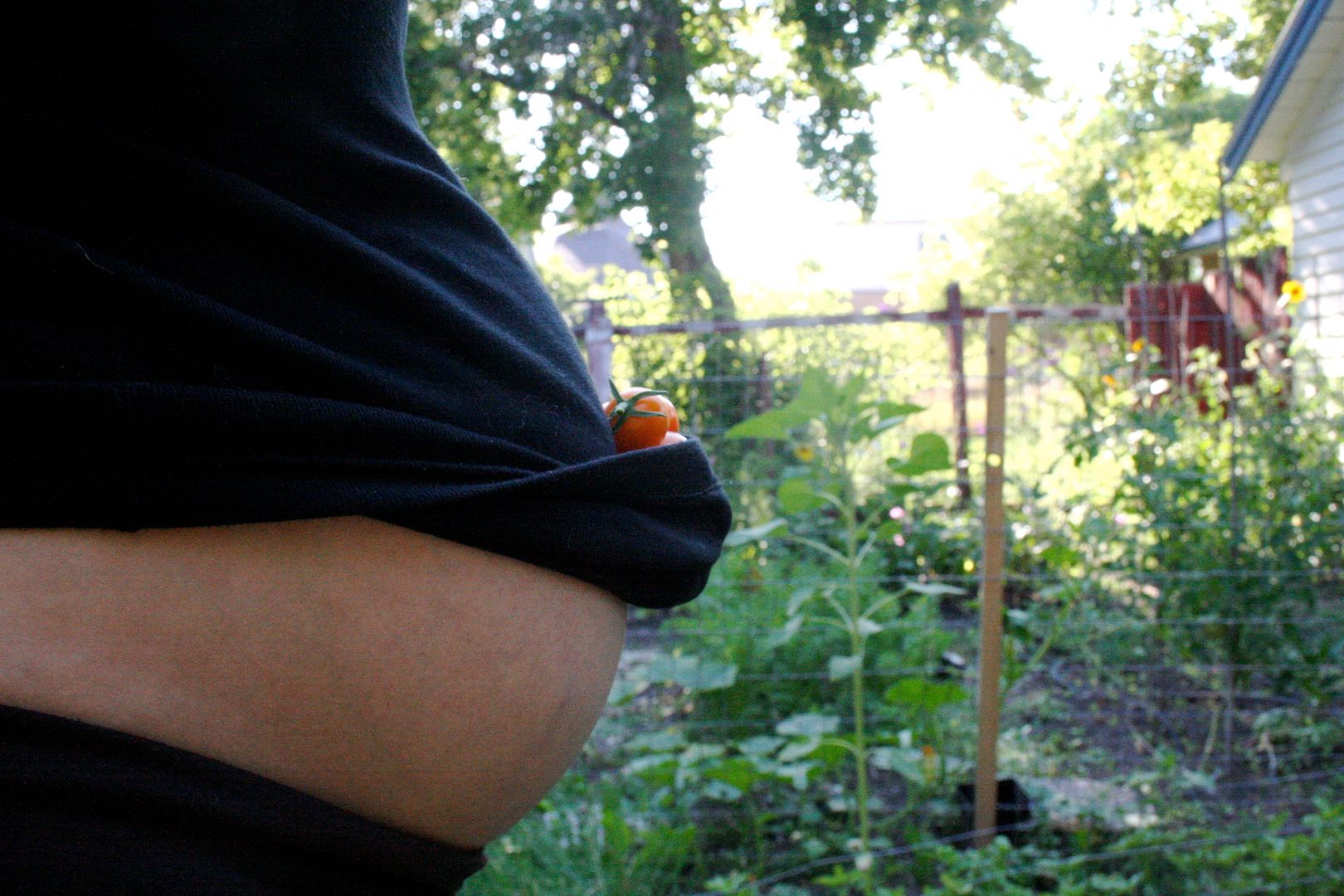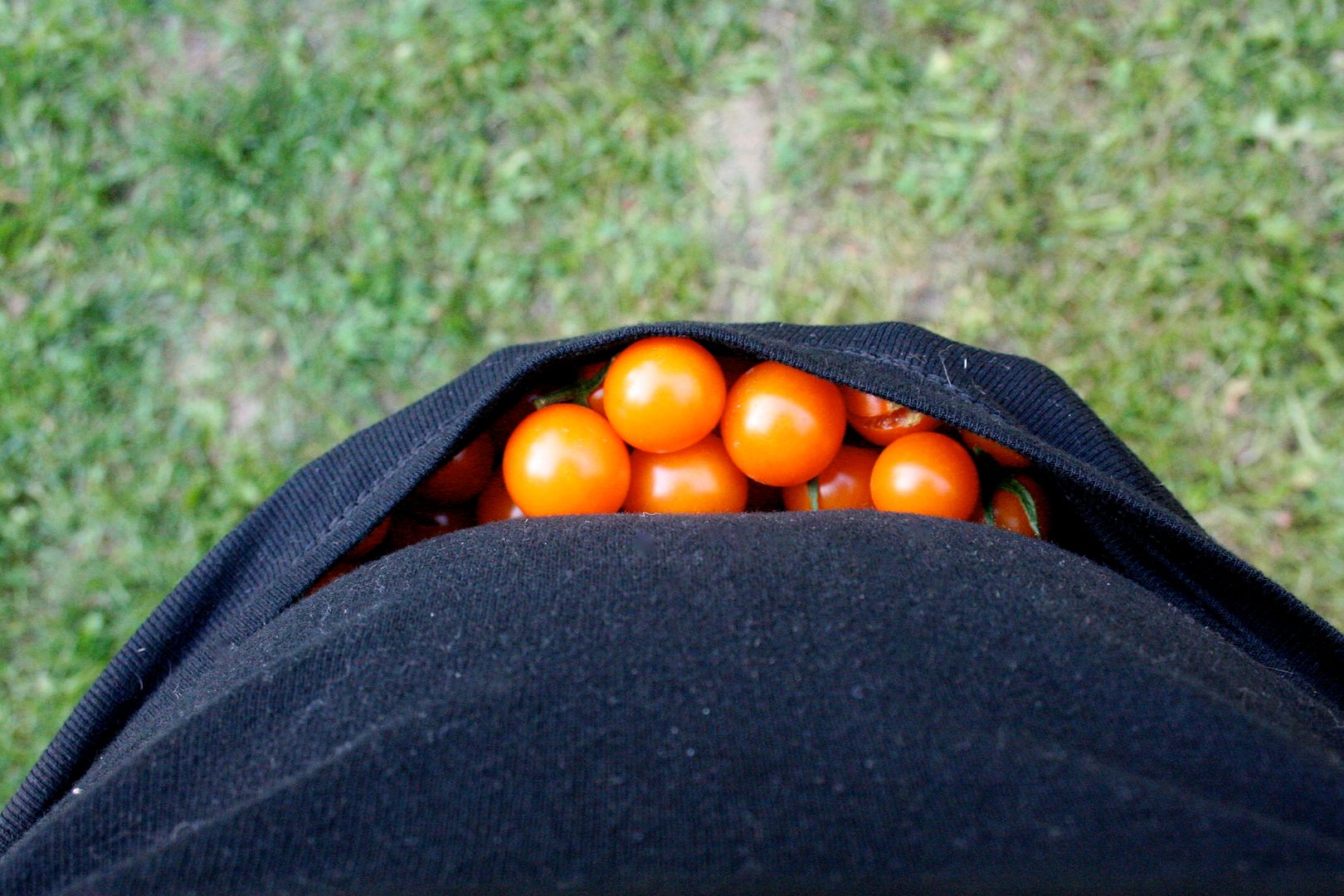 :: Margot's vocabulary amazes me. And I love her garden knowledge. We walk around and she's all strawberry, flower, shovel, dirt, chicken, rock, bug, bucket, weed, carrot, etc. And her pumpkins that we visit every day. I transformed a section of my boulevard into some garden space because it really is the best spot on our property for an edible plot. I started small because it is illegal and I wanted to see if anyone would care. So far so good and Margot's Pumpkins as well as zucchini, chard, cabbage and onions line the path to our front door. Anyway, her pumpkins. MY punkin, she says with pride.
Awe, and then, one year ago:
You might also like