hump day nuggets: little bits of the season in photos and (few) words about the last week
:: New bedroom. Ah paint. $30 and one day (with the help of my ma in law) and my whole world is transformed. Our room was a coral color that I liked for a hot second but have not liked for more than a year and when the quilt was finished and I became impregnated last spring, the painting of our room moved to the top of my to-do list. I wanted my walls to be the color of sleep. We will be having our baby in this room or perhaps a tub in the kitchen. In seven weeks, give or take. More on my birth plans later.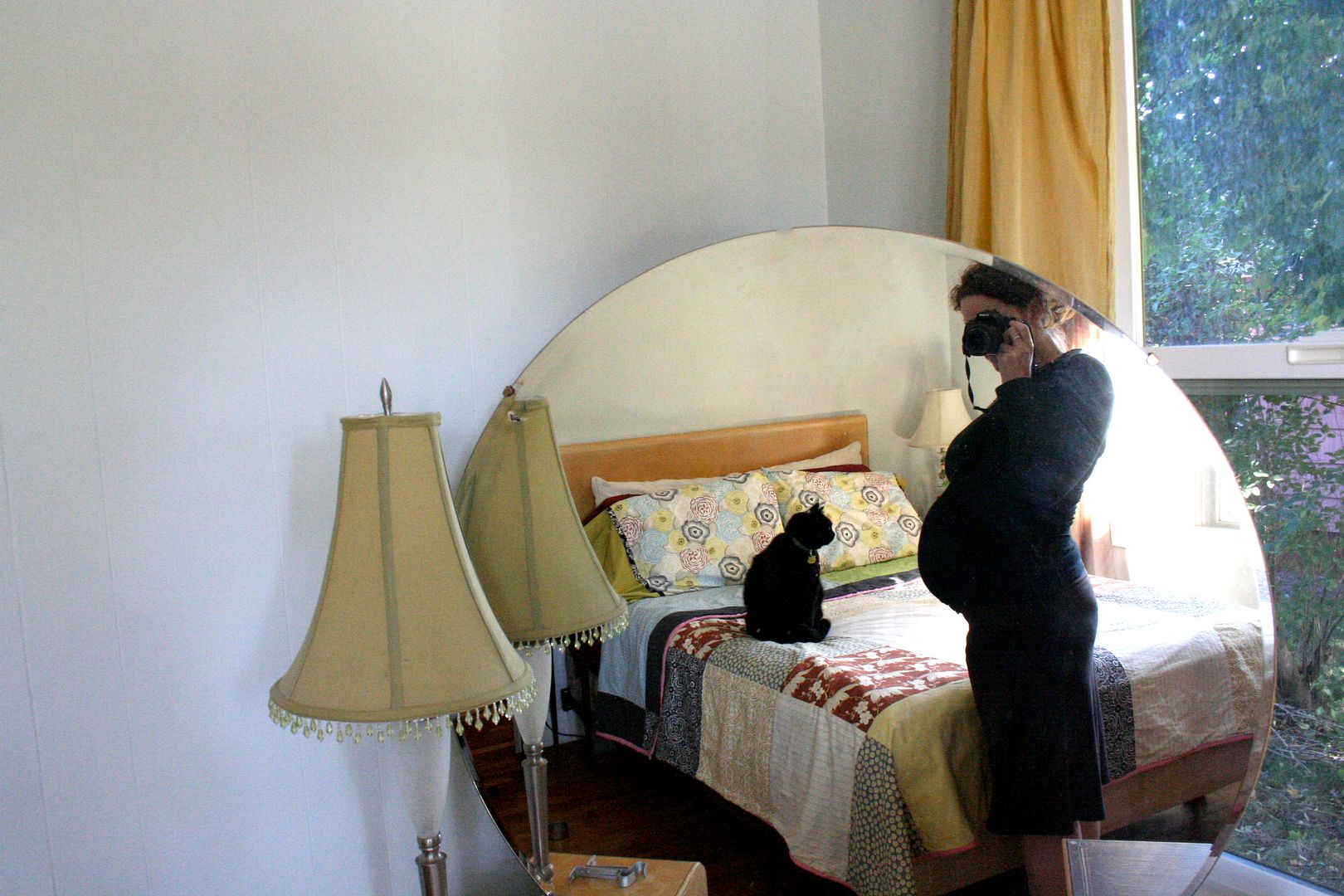 after. oh.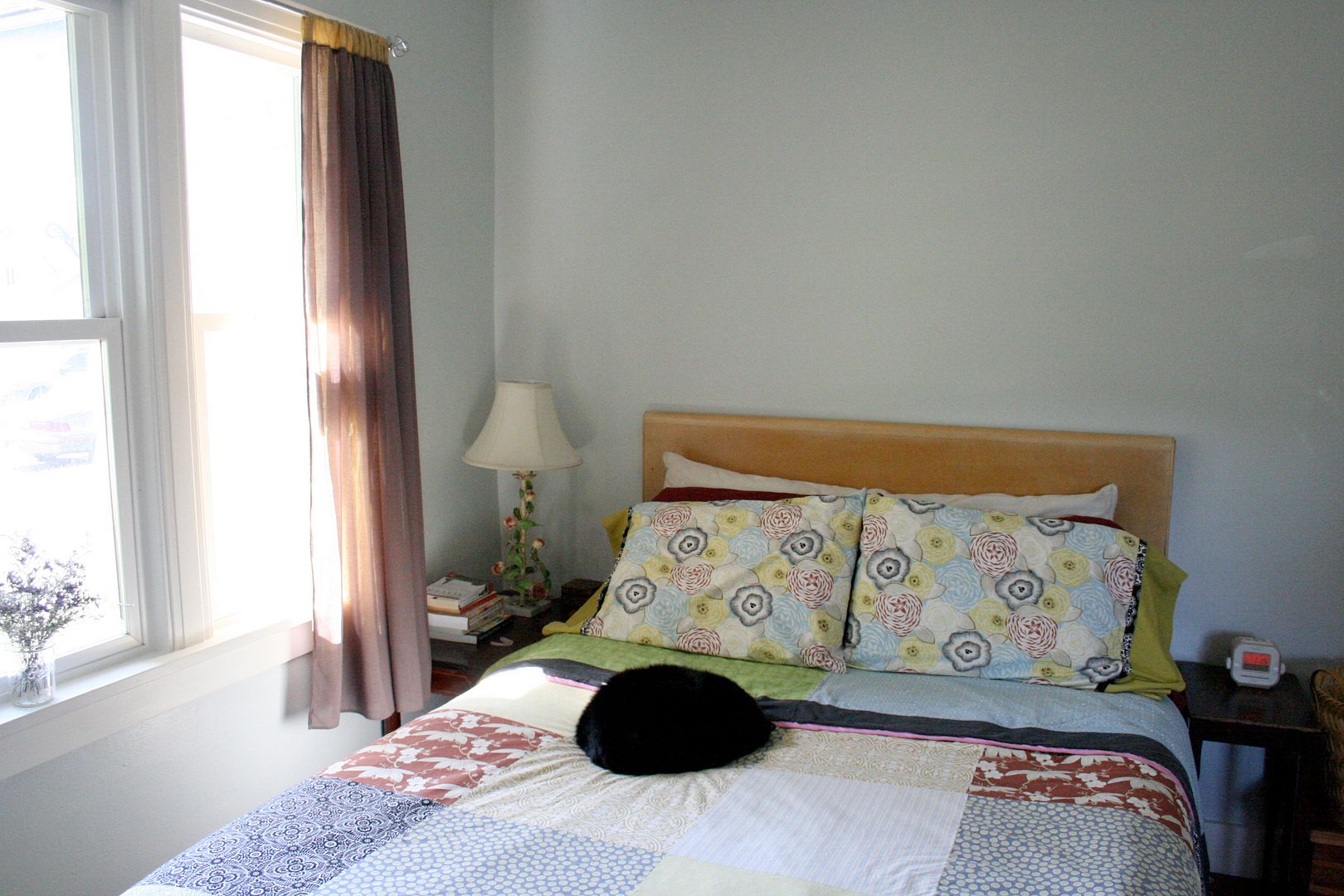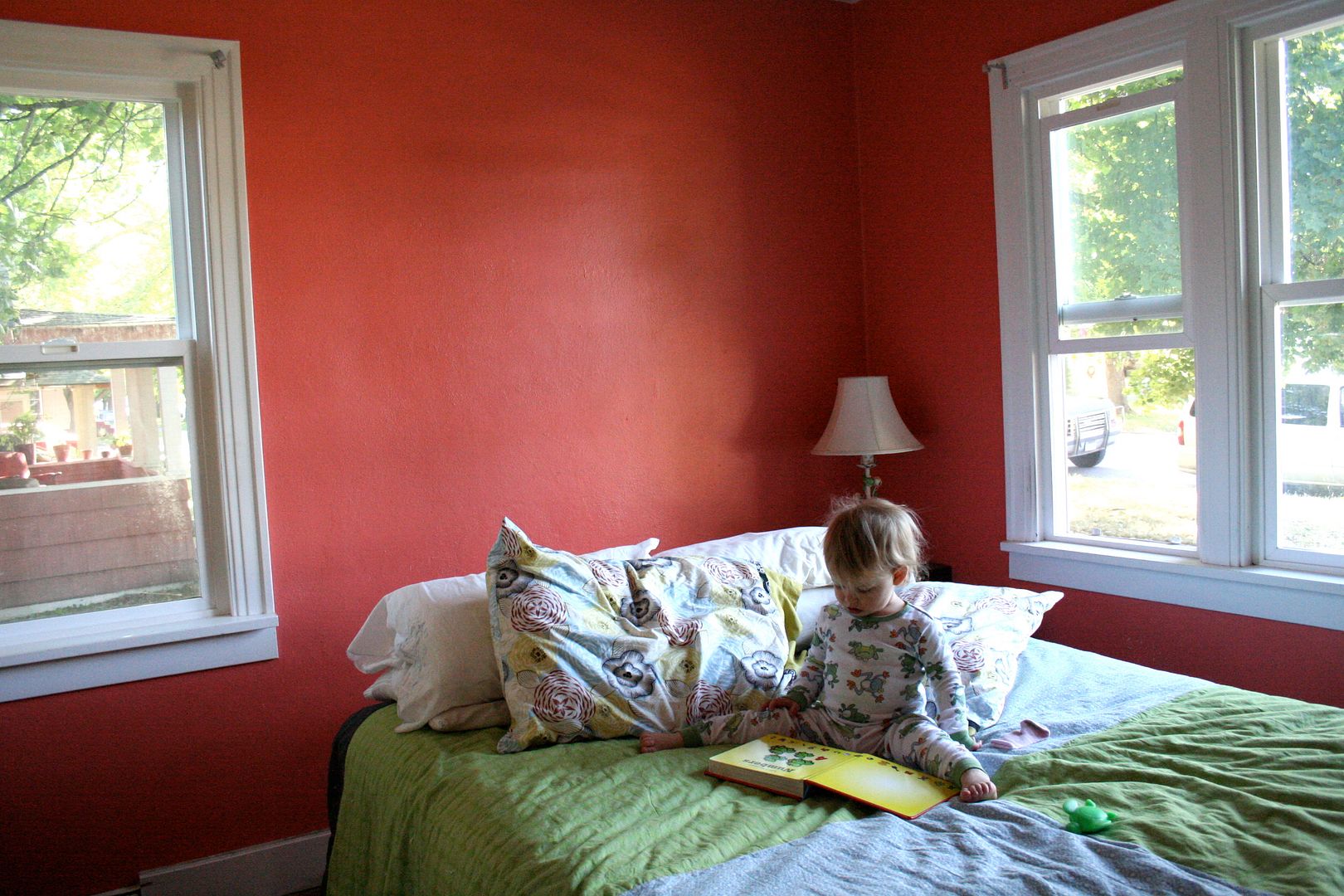 before. blech.
:: I really want to get Margot a play kitchen for her birthday. This kitchen to be exact. And after Andy and I had a frank discussion about our finances last week, we developed a thrifty budget which doesn't allow for such purchases. We made a pledge: all gifts this holiday season will to be made by our hands or bartered for or found. And, really now, my man doesn't have time to make a kitchen so I let it go and moved onto my other plans of handmade dolls and cars and cookies and such. AND THEN. THEN I got an e mail from a potential dig sponsor who gave me links to her company's site. And after a few email exchanges, they are sending me this KidKraft kitchen, the VERY kitchen I crave, in trade for a few links and a product review. I can't believe it. Too perfect. I feel so lucky. Thanks universe for giving my girl a super sweet red kitchen this December.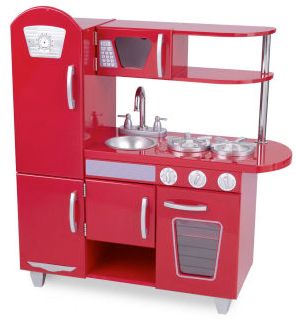 :: Andy's mom visited last weekend and it was divine.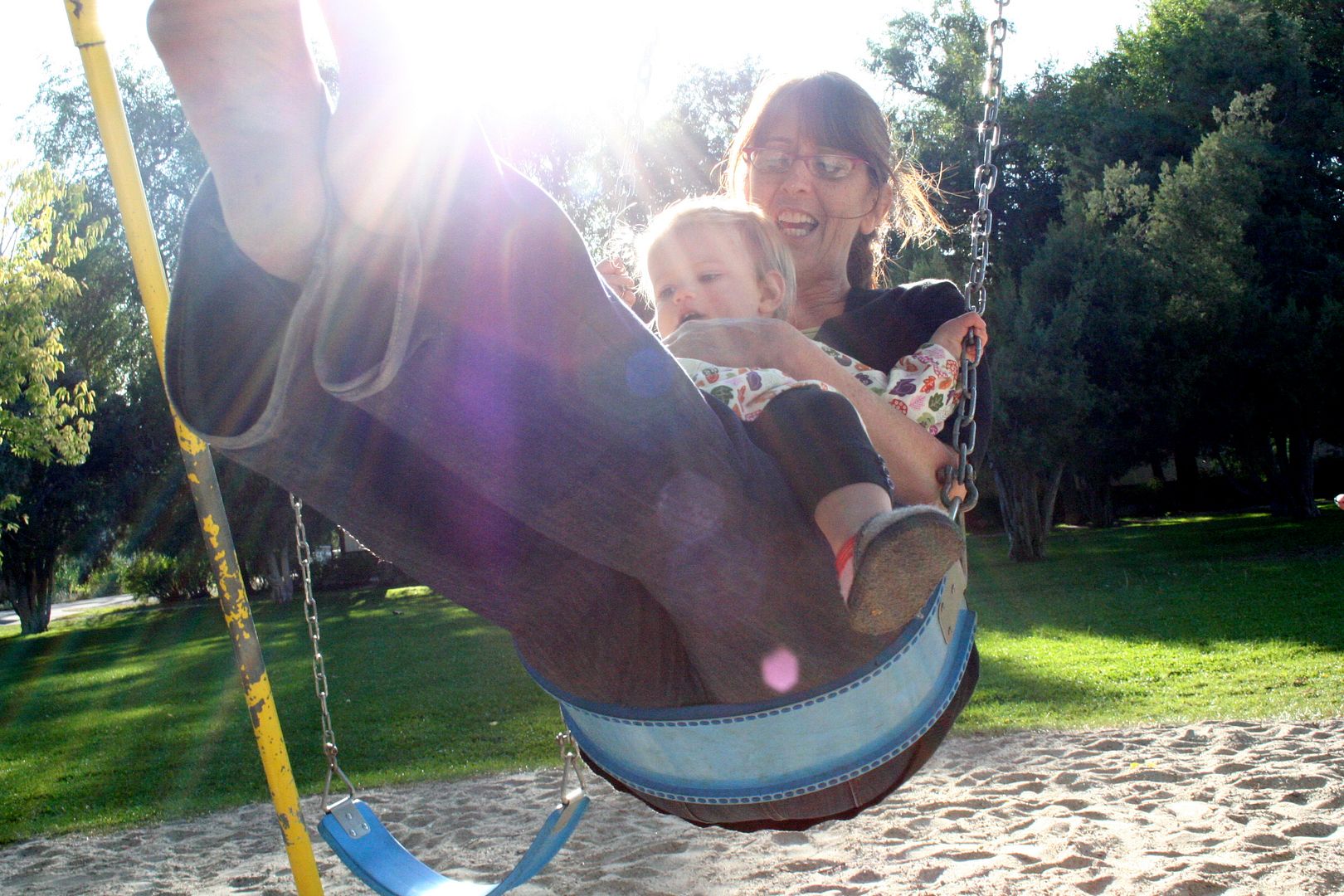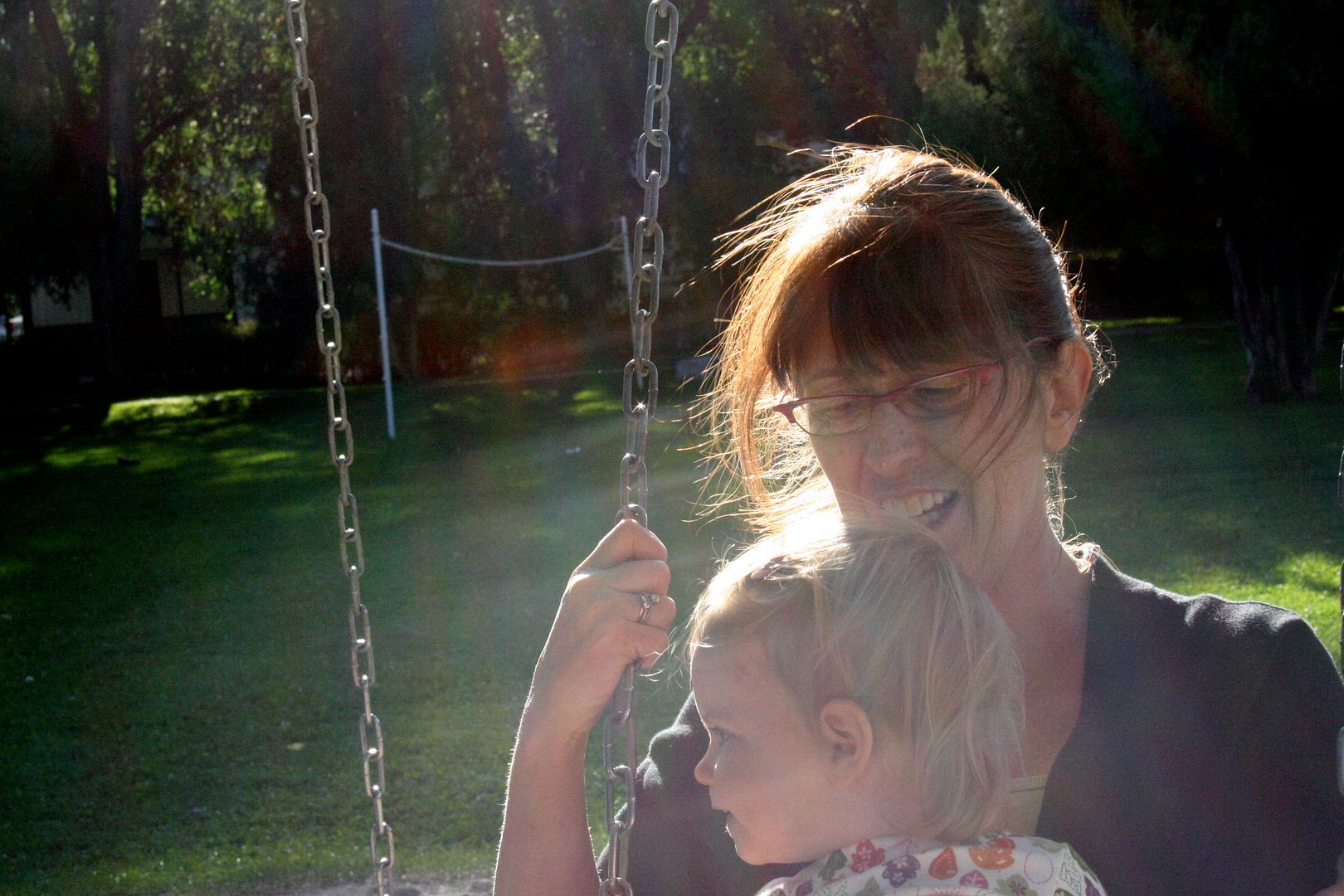 :: A while back, a dig reader wrote to ask if I'd like her sewing machine. Seriously? An older, metal Pfaff. Really, for the most part, people amaze me with their niceness. Yes please! I replied. Cause you know I sew with an ancient Singer feather weight and while I love love its simplicity and nostalgia (inherited the beauty from my grandma and my mom and I both learned to sew on it), it is limiting. And Jacqui just sent me the machine and it has sat for months waiting for me to figure it out. And on Monday I did. What took me so long? I have a zig zag stitch friends! And an automatic needle threader thingie! woot. THANK YOU Jacqui.
:: Alice is tired of elmo and thought he deserved a resting place in the back yard but her burying skills couldn't disguise that neon red fur and bright white eyeball.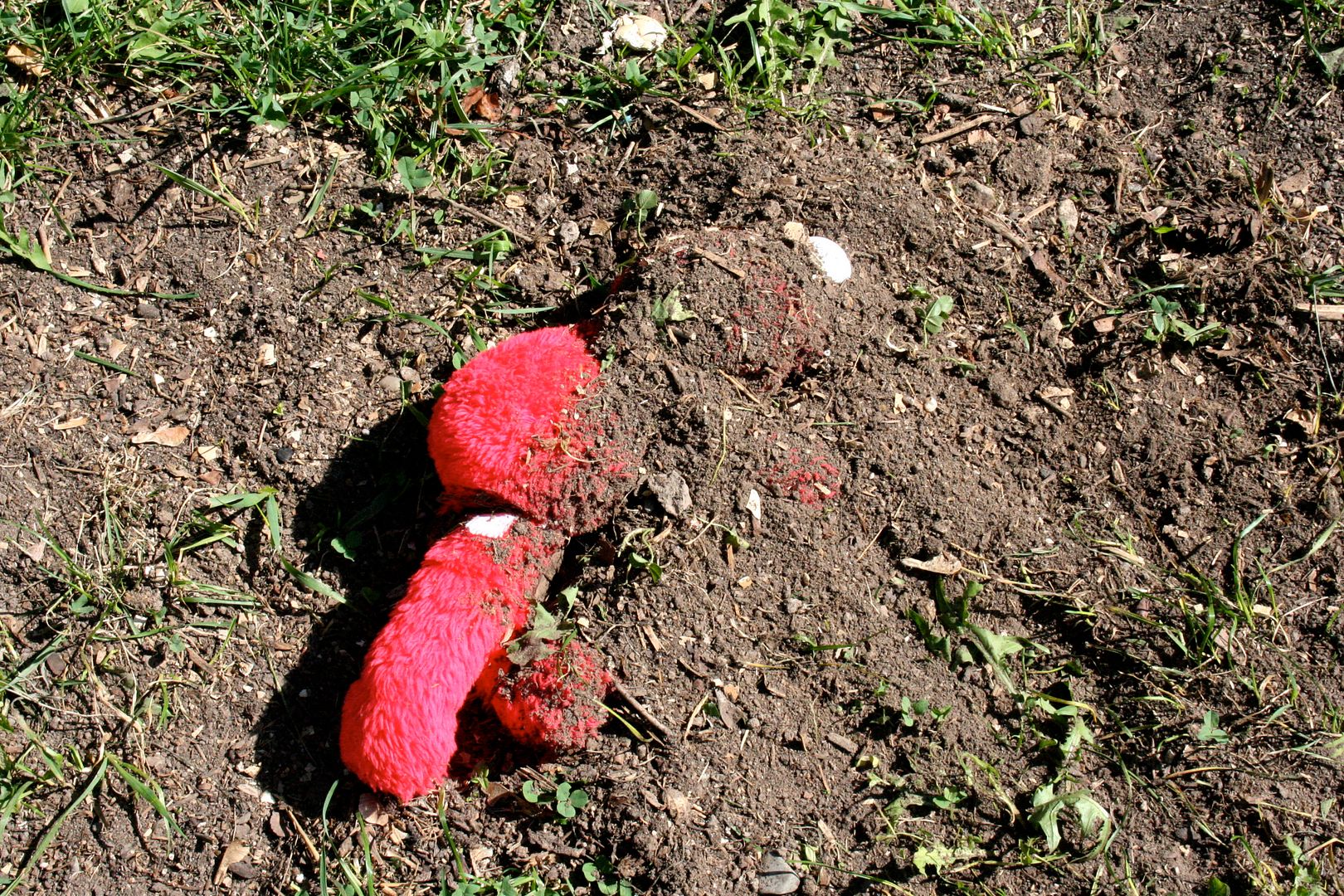 :: Margot is now speaking sentences which is just totally amazing to me. Hands down, her two favorite songs right now are Feist singing 1234 on sesame street (she calls it chicken four) and twinkle twinkle little star (she calls is tinkle star). At least 18 times a day she says, tinkle star please mama peeeeeeeezzzzze and then I sing and if anyone else in in the room she interrupts me by saying papa star or chelci star or neysa star because she insists everyone sings together. It brings her such overwhelming joy I think sometimes she forgets to breathe. And then she sings and she says tinkle star (really really high) whatcha are (exactly like sarah palin) aaahupahbothe tinkle star (dropping dramatically low). Approximately 18 times a day. And what does this have to do with photos of her helping make pie? Nothing. But they're cute photos.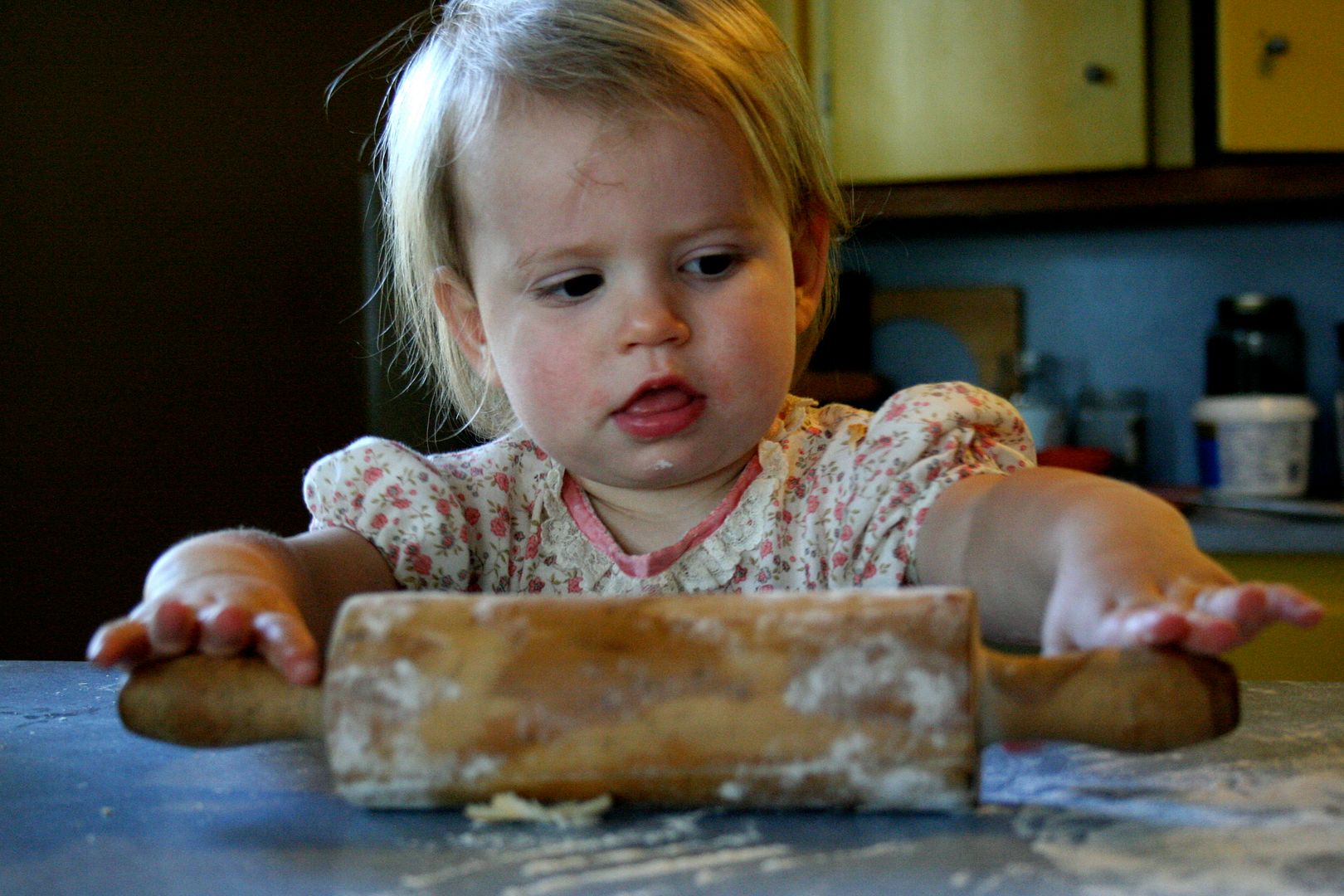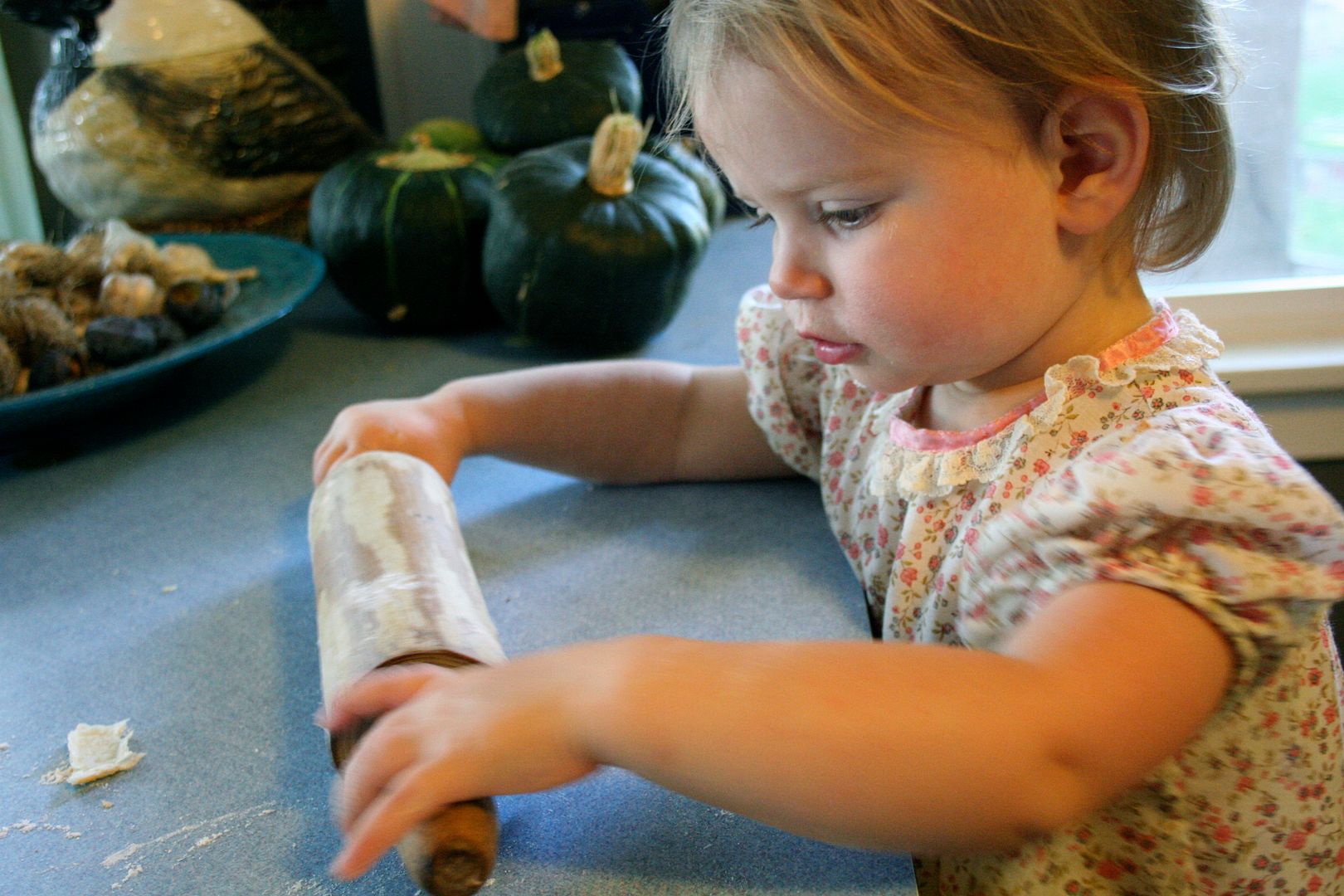 :: And, the best for last. Four years of marriage with my man (and 12 years together). I love him more than ever. I love that I knew him when we were awkward teenagers. We met when we were 13. I love that I knew him when everything we owned fit in our 1983 rabbit and then our 1987 cutlass supreme, futon coiled on the roof and we hopped from Missoula to Jackson to Red Lodge following seasons. I love that I knew him through college and after when we were different people but happened to have grown beautifully together. I love his brain and his talent. I love his heart. I love him as a papa. To quote one of my favorite bloggers: I just love him to the moon and back.

Alice was our flower girl, photo by Ici Schemm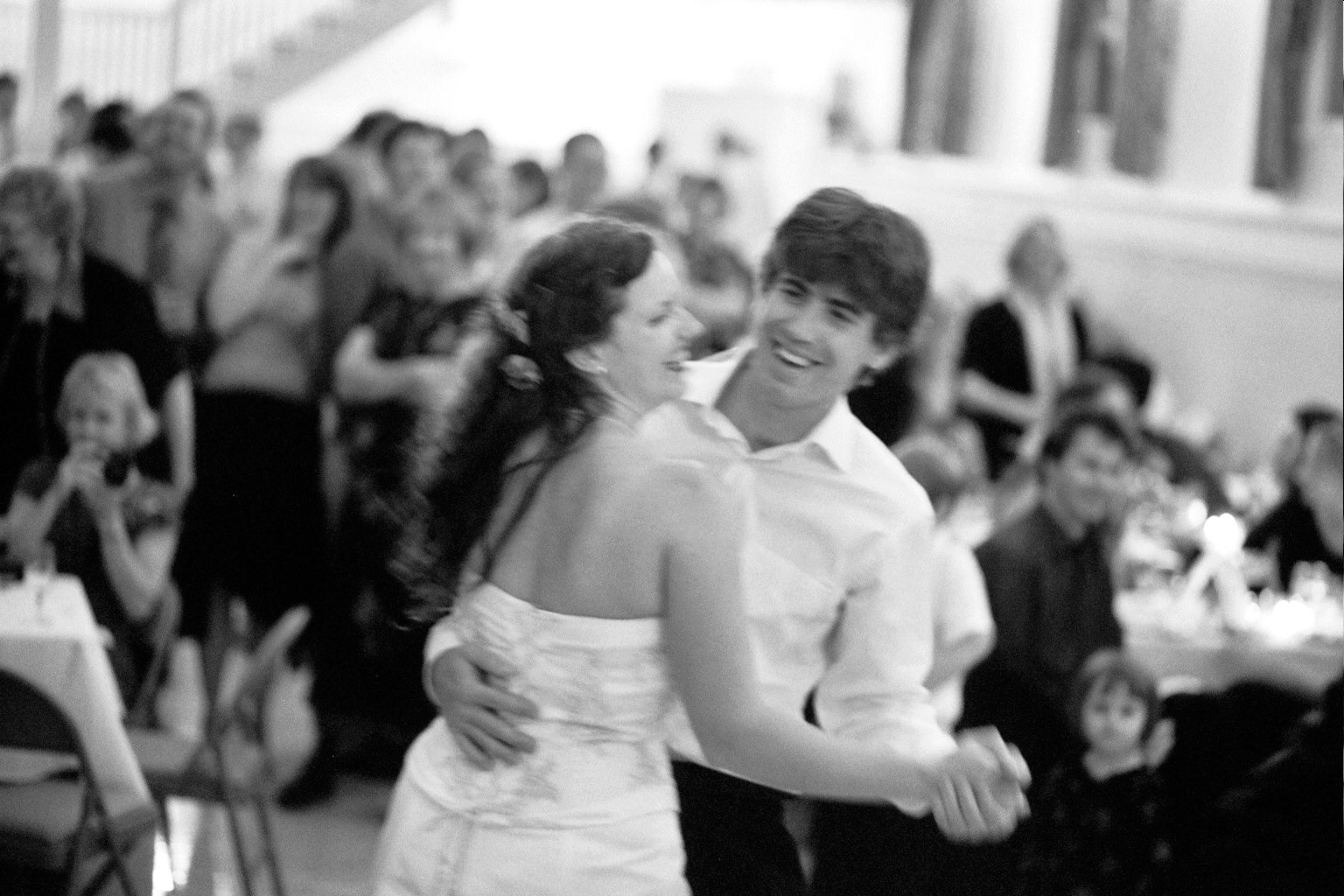 photo by Paige Green

You might also like