hump day nuggets: little bits of the season in photos and (few) words about the last week
Well geez. I cannot believe the outpouring of love this week while my man is all dopey, and quite funny, on painkillers…child care, pots of soup, text, phone and facebook love. How did I end up so lucky and isn't it remarkable that the week I have been dreading is turning out to be one of my most favorite weeks ever. A week where I find peace in the knowledge that I am RICH in everything that really matters to me: friends, family, community. My village.
:: When I was a kid and home from school sick, my mom would make a bed on our couch, carefully tucking the cool sheets and piling layers of heavy blankets to make an irresistibly cozy place to rest. Next to me was a small table holding the Essentials for Healing: tissues, tv remote, phone and a grape juice slushie with a bendy straw. At some point I ate a brothy soup with skinny noodles.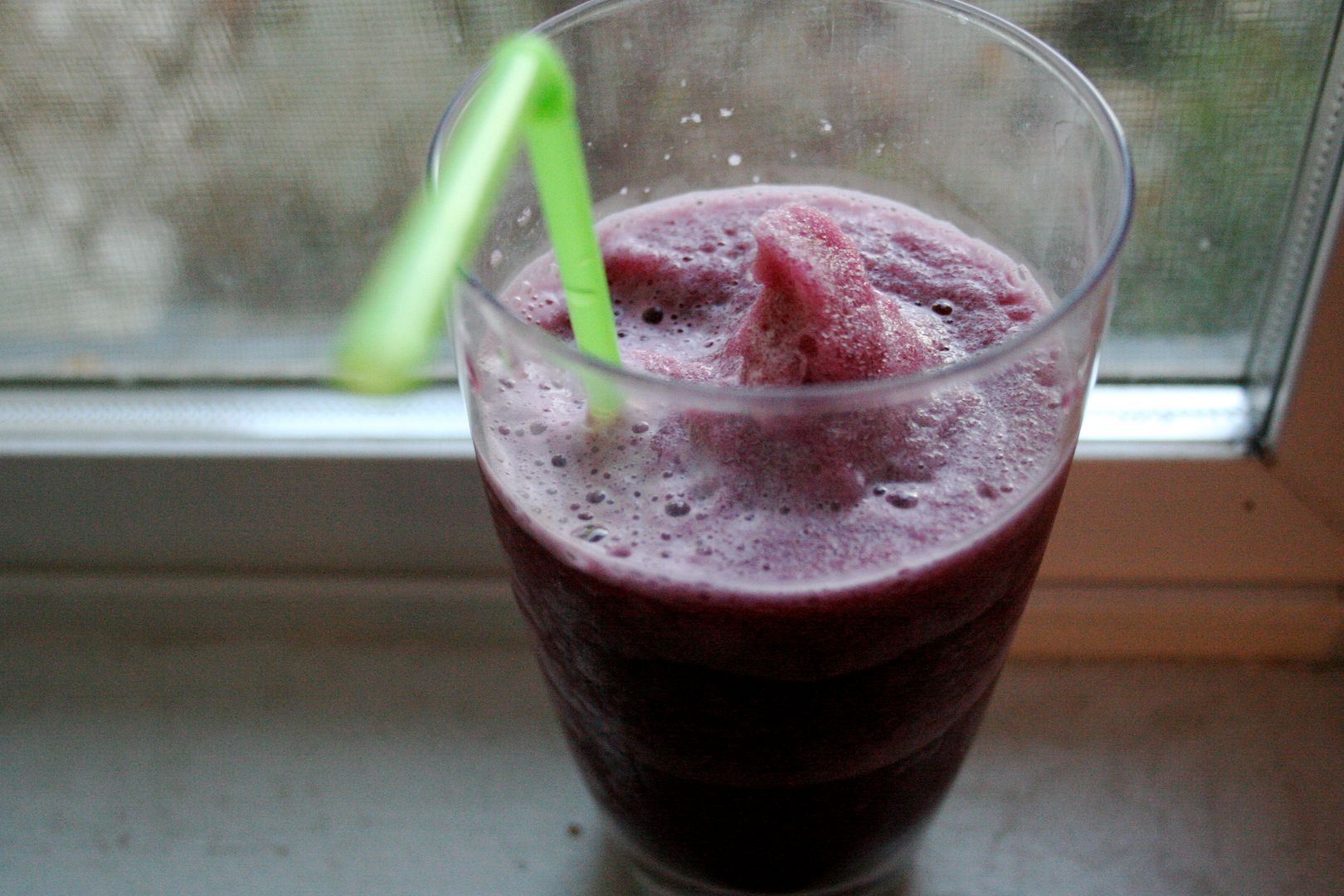 The magic slushie is grape juice concentrate blended with ice and sometimes a splash of ginger ale.
My mom would watch movies with me and sweep my hair out of my face and kiss my forehead. Being home sick was kinda the best because of my mom. Now that I have a family it is interesting to notice which traditions I create on my own and which of my mom's I embrace and memorialize. The care of an ailing family member is one practice my mom perfected and I am proud to attempt its reproduction. And, so, this week, Andy reclines on a couch bed and sips grape slushies with a bendy straw, a table with essentials within arm's reach. And I kiss his forehead.
:: Neighborhood walks with Margot and Alice. They always seem like a good idea and most of the time are but sometimes I feel like I am unfairly tethered between a dog who wants to run and a kid who wants to count all the rocks in Missoula.
But it is those walks where I am problem-solving the whole time and getting all flustered about the inconsistent pace, that I seem to come home laughing (after swearing).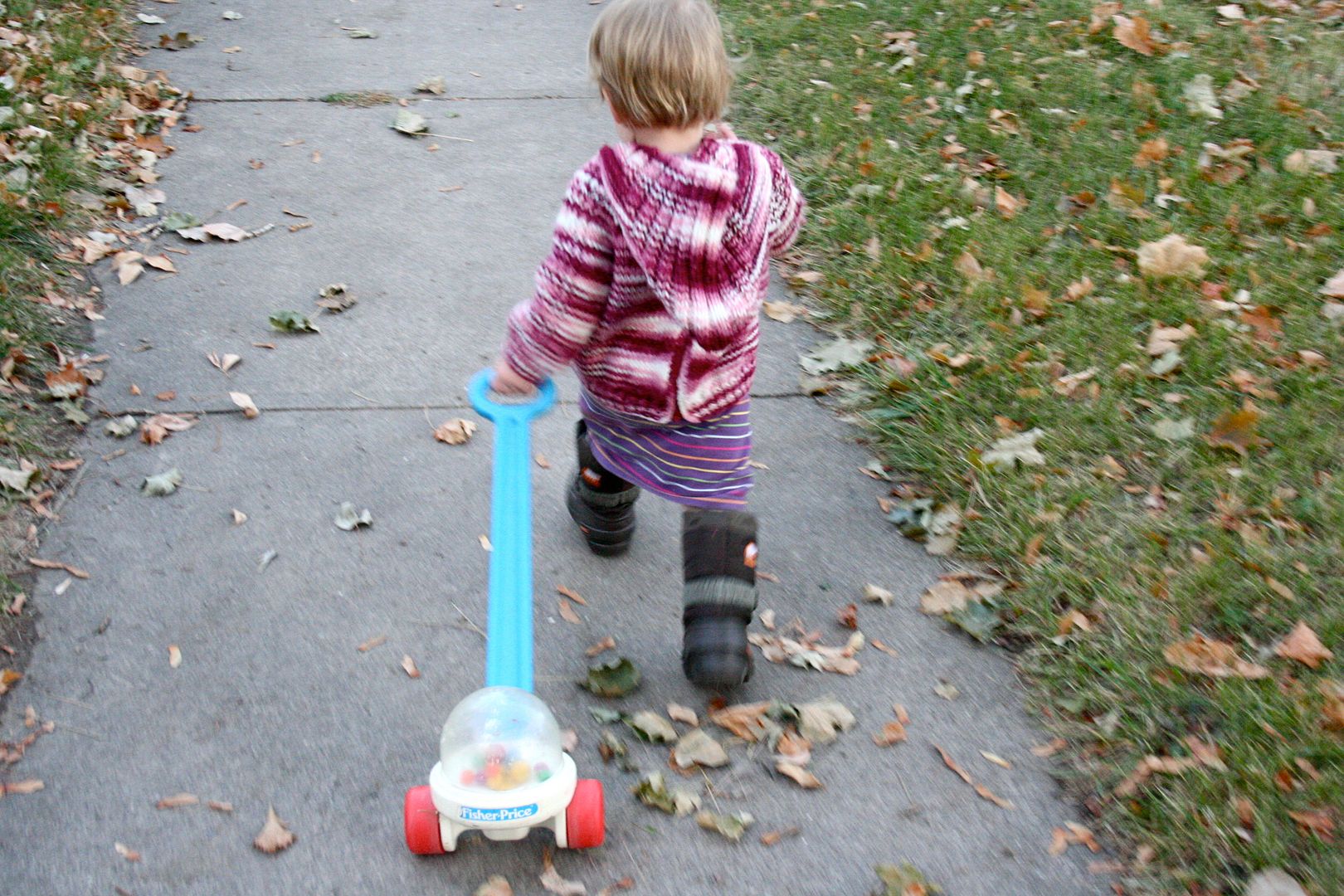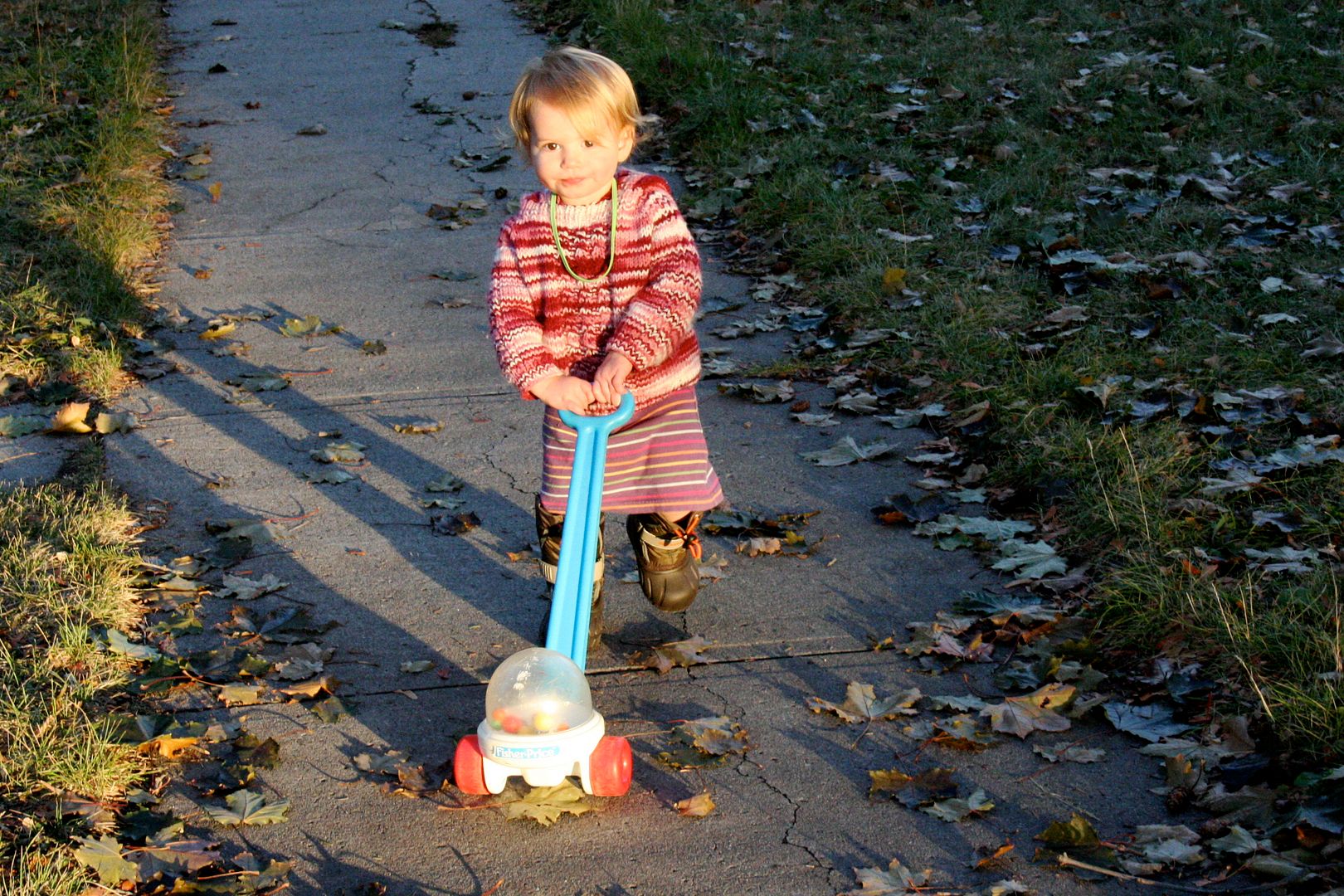 Check out those new boots! We splurged on some burly Montana boots to keep tiny toes warm when she is on her first pair of skis this winter.
Because, really, although annoying at times, I love that my daughter loves the intricacies of rocks and can count to 13 with confidence. And, I love that my dog is so curious with her world that she can't get there fast enough. And, then, I love the moments when those two worlds collide with a hug.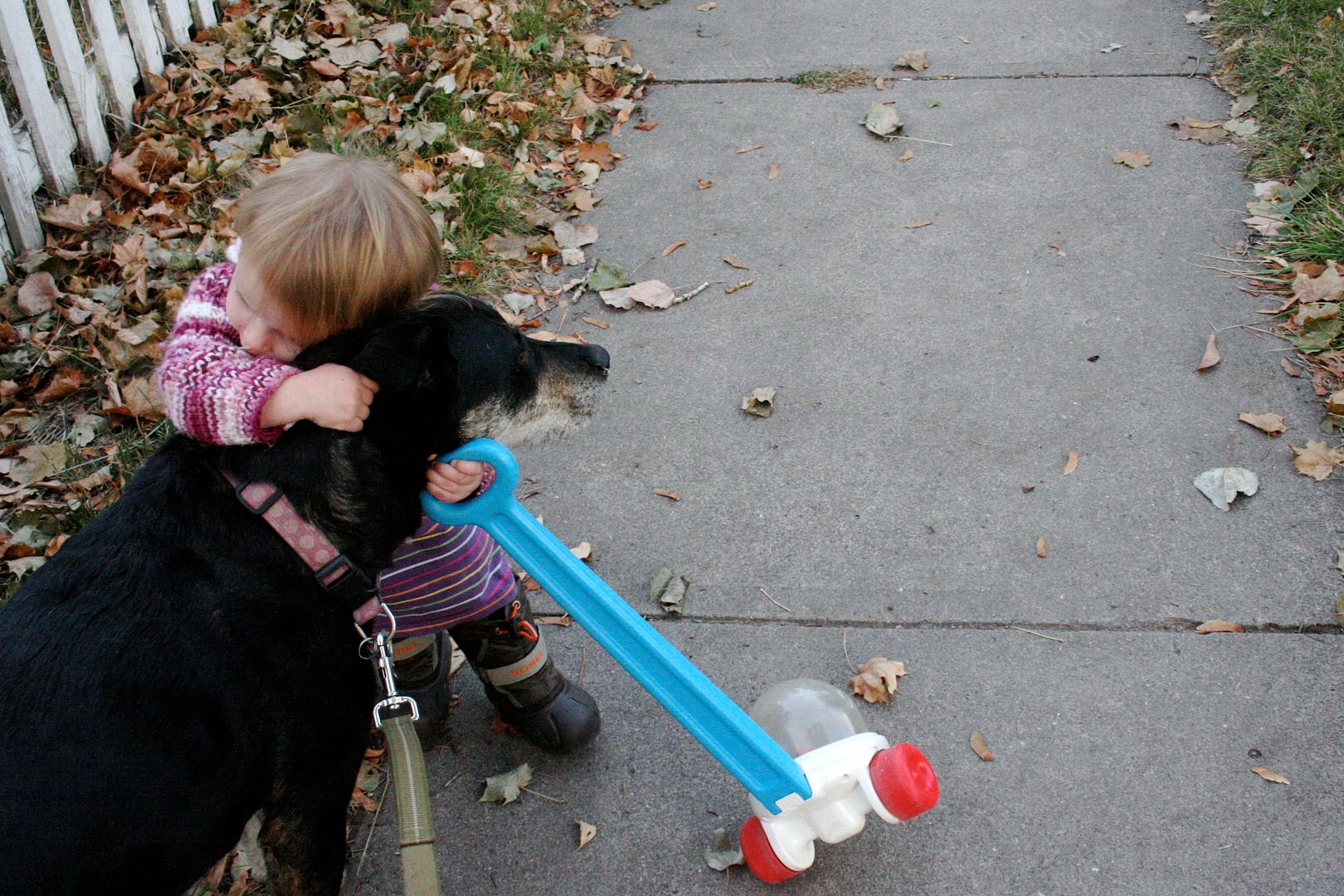 :: Rediscovering our library. I don't ever go and that is changing starting last Monday.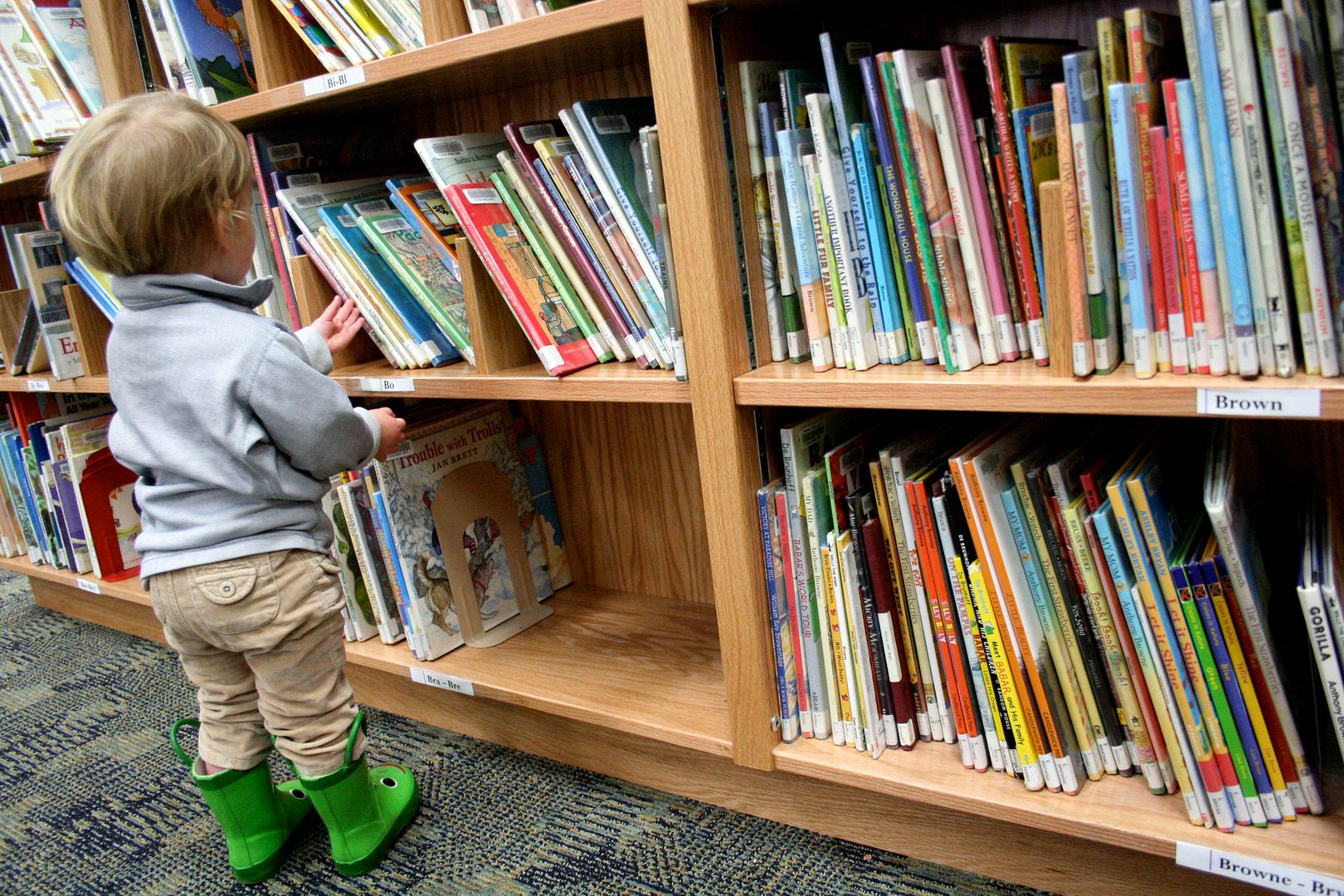 Notice that tiny bum? Yes, bug is now an undie-wearing girl most of the time.
:: I am fired up. My midwife, Jeanne Hebl, was recently, unfairly banned from Community Medical Center, the only hospital in Missoula that delivers babies. So, for me, this means that if something were to come up during my home birth and I needed additional care at a hospital, my practitioner, whom I trust, whom we chose, cannot come with me. But the issue is way bigger than me and my choices. It is about continuity of care. It is about patient-centric policy making. It is about empowering women to make the choices that are best for them and their family. And so I am meeting with the CMO later this week and my voice will be heard until this changes. I actually don't think I have ever felt so motivated to move a boulder. And I don't know if Community understands the herculean strength of a determined 8 1/2-month pregnant woman. I am intentionally being brief because this shit storm is very complicated but I promise to write more later. In the meantime, if you are a Missoulian motivated by this infringement, write a statement expressing why it is important to you to have choice in your labor and delivery support at your hospital. Email it to me at digthischick at gmail dot com by Thursday night.
:: My girl and gwawing. She asks to gwaw several times a day and the art-making station I set up for her works perfectly. It makes me a proud mama.
:: A friend organized a pre-babe getaway/baby blessing kinda thing at Jackson Hot Springs last weekend. Eight women landed in the Big Hole Valley for one full day of laughing, soaking, eating and bit more laughing. I was so present and relaxed and just wholly happy.
One of the loveliest elements was experienced over breakfast just before we were to leave. Each of these extraordinary women brought a bead. The beads will be strung onto a bracelet that I will wear when I am rocking and moaning and pushing a kid into my world next month. Each shared words, while rolling and loving the bead in their palm, before handing the object to me. They explained the layers and the colors and the history of their choice…every bead was carefully chosen for my soul and, well, I just sat there inhaling and exhaling the bright air. Those still, grounding minutes around a table in a town with a population of 35 on a Sunday morning moved me into the last weeks of my pregnancy with a positive energy that will undoubtedly hold on until we meet our girl.
You might also like