hump day nuggets: little bits of the season in photos and (few) words about the last week
Behind my midwife's office are four trees dripping with fruit. Unsprayed and beautiful. And when I inquired about the plight of the fruit she said, have at it. Oh sweet music to my ears.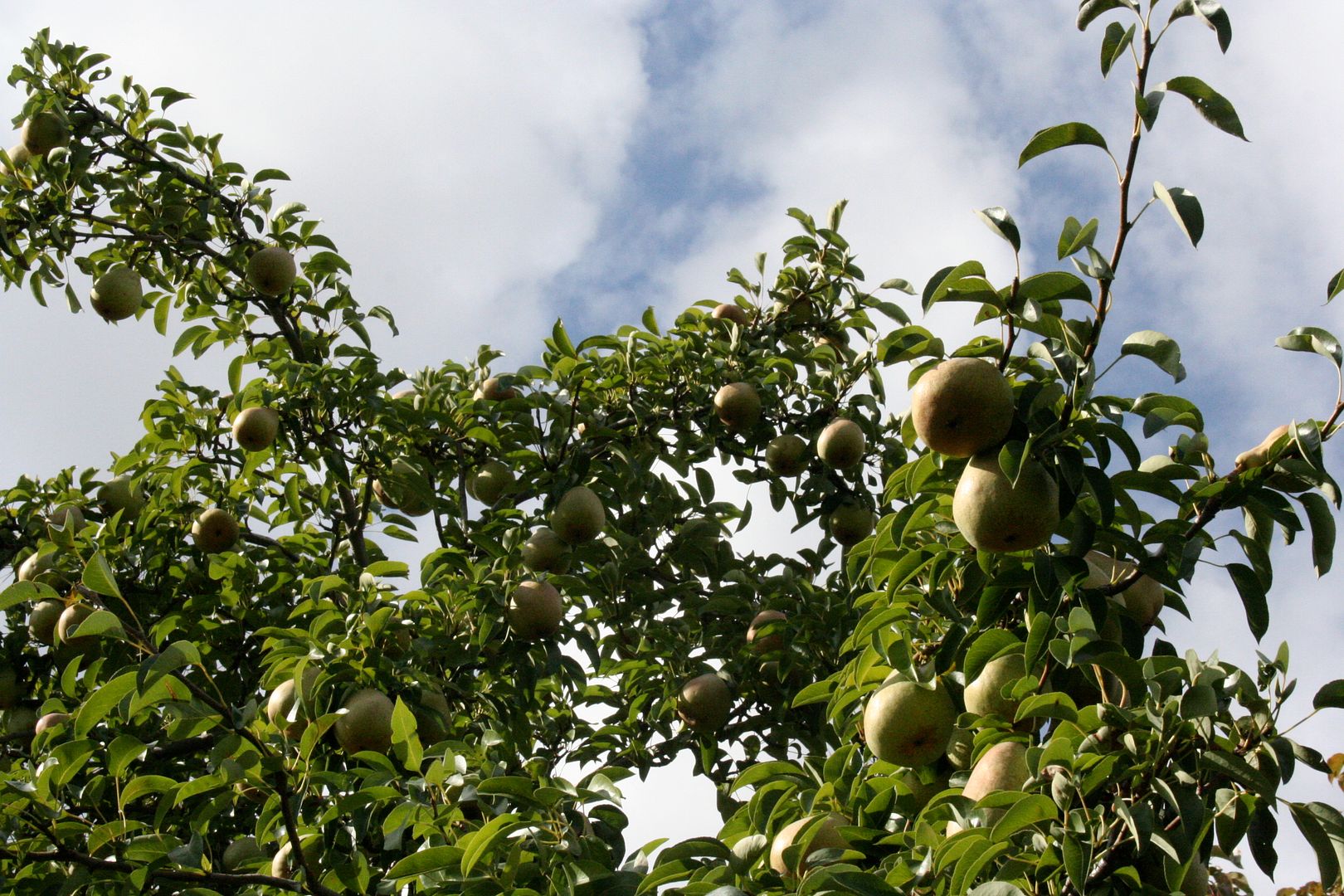 A friend and I picked and picked and picked and you couldn't even tell we had been there. I got 20 pounds of plums, 35 pounds of pears and another 10 pounds of apples.
I made plum butter and it was smelling and looking so lovely and then in an instant I burned it again. I don't know what my problem is with plums but oh how dreadfully painful to throw away eight pounds of fruit and all that time I spent stirring and stirring with all that stirring. The thing with plums is that, in my experience, they tend to be quite delicate and when they feel neglected, they just give me the middle finger and go and burn. In a nice, thick crust on the bottom of my favorite pot. I don't know if my mom can get this one out….I was so mad at the plums I tossed them down the drain and then so mad at the pot that it is in time-out in our garage. And it got down to 22 degrees out there. Let it learn a lesson. hmpf.
This color combination makes me dizzy. It always sways me into thinking I like purple but then I go and paint a wall or try on an article and realize it is only split plums in a bowl in October.
But then I made more and I made jam with pectin added and the stirring only had to last about 45 minutes and while the jam is a scosh runny, it is beautiful and delish. I can split and pit a plum in four seconds y'all. And a good thing I made a boat load more jam because a certain six foot one inch man in my house has eaten eight jars of peach butter since I made it.
Also, I made these jar labels and they were super easy. Got a package of these labels and it was a snap. They're charming, no?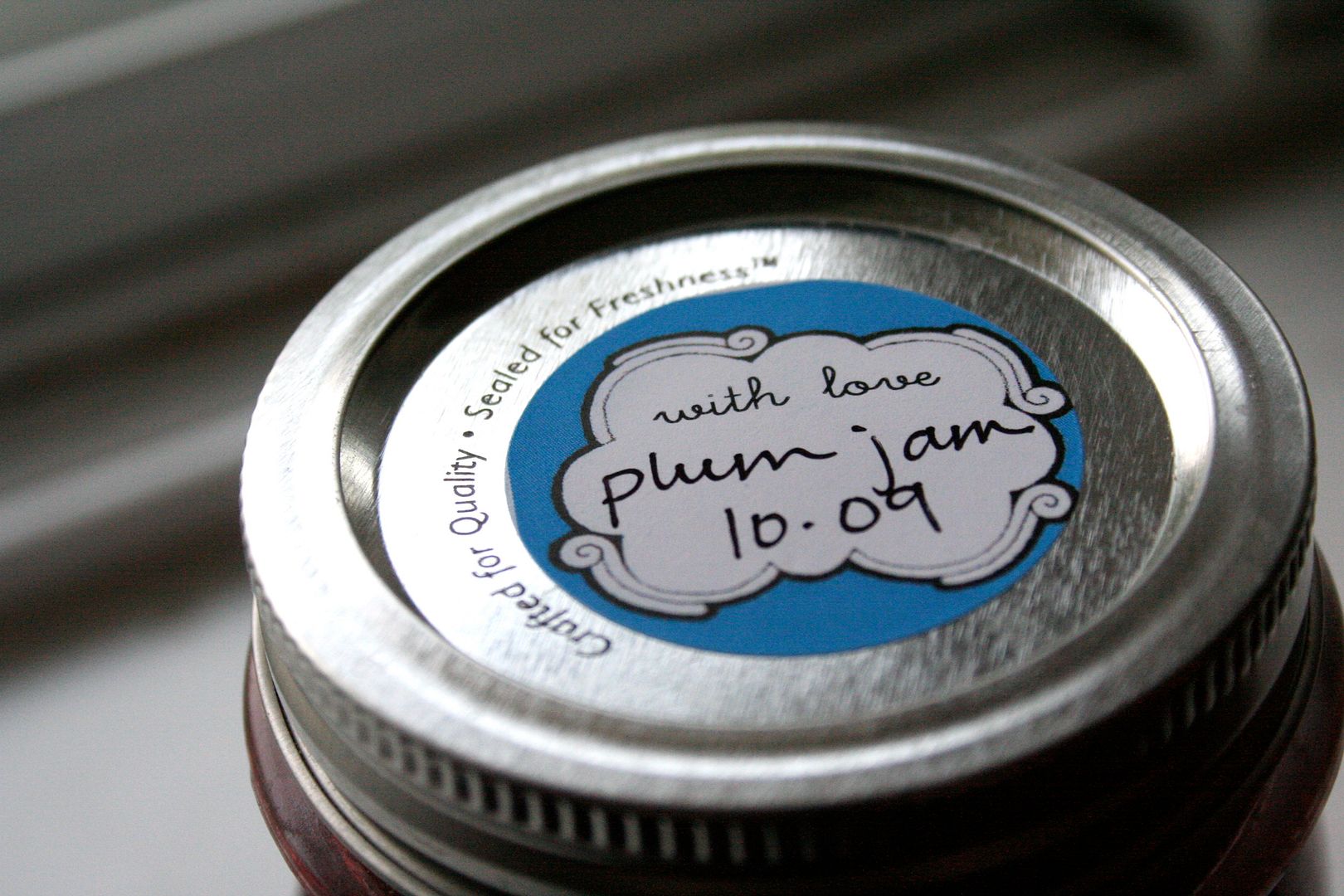 I plan to make pear apple sauce because my household agrees we could eat it all winter and never get tired of it. And that is the point of all of this preserving: to supply our family with local produce through these cold months. We will not get scurvy. I am sure we will buy a few bananas because bug and Andy love their bananas even though the long, mushy, pasty fruit sends me straight to the er. Yes, I am allergic to bananas. An allergy that emerged when I was in high school when they didn't make me feel good so I stopped eating them. And then my dad, who thinks bananas are nature's super food, kept trying to make me eat them before my cross country races because I wouldn't eat and he was convinced a banana would shave minutes off my time. I told him I thought I was allergic to which he said, eh (he totally denies this). So, out of sixteen-year-old spunk, I ate a banana and then ran a terrible race and went straight to the doc while vomiting all the way. Turns out I am allergic to bananas. By the way, my dad is a super nice man and this was the only time he made me eat a banana. And he felt real bad.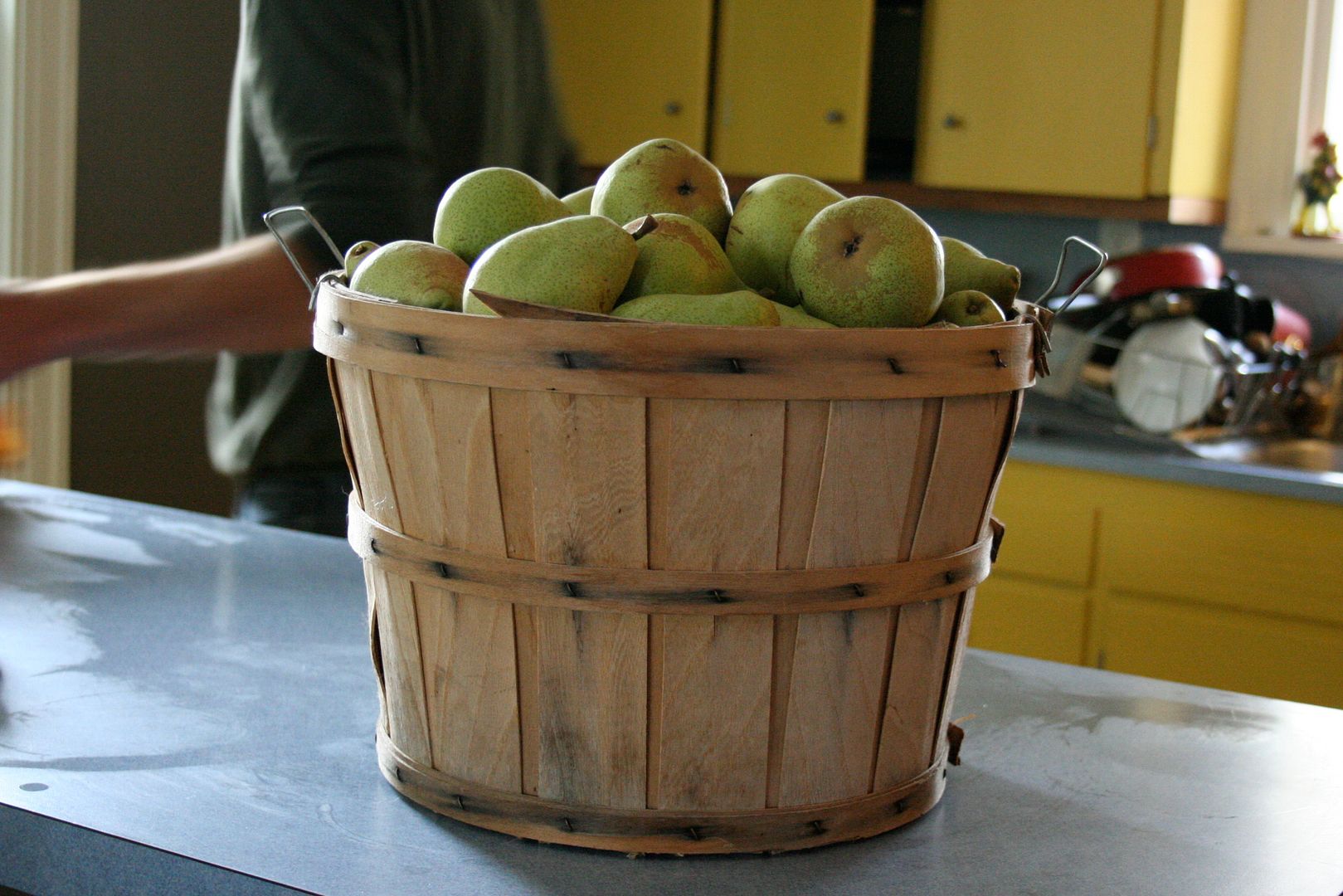 And new exhibits up at the museum. Margot loves it when we install new shows and I love that my girl is as comfortable surrounded my contemporary art as she is in her bed with elmo and me.
She is really freaked out/enchanted with the new Scott Fife exhibit. Big heads? she asks and then No big heads mama.
I have been making a selling shirts like crazy (Thank you!). I am slowing production a bit until I am no longer in my current full time job and instead with two children because then I will have loads of time! snicker. Right now I have stuff available locally at Blackbird Kid Shop and in my etsy shop. Soon these skull and crossbone tees will be available up to size 6T. Soonish.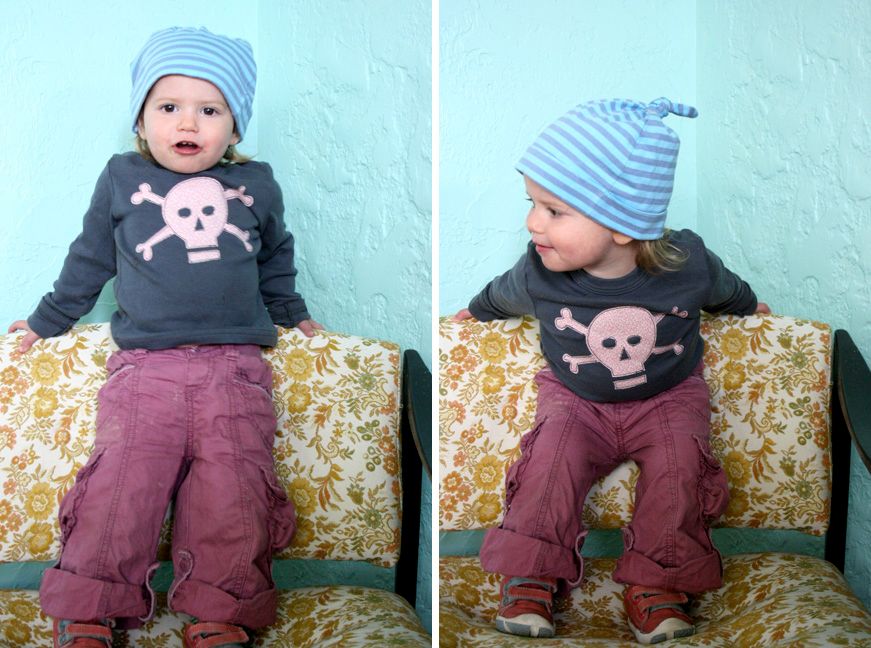 And my sewing tags are cute.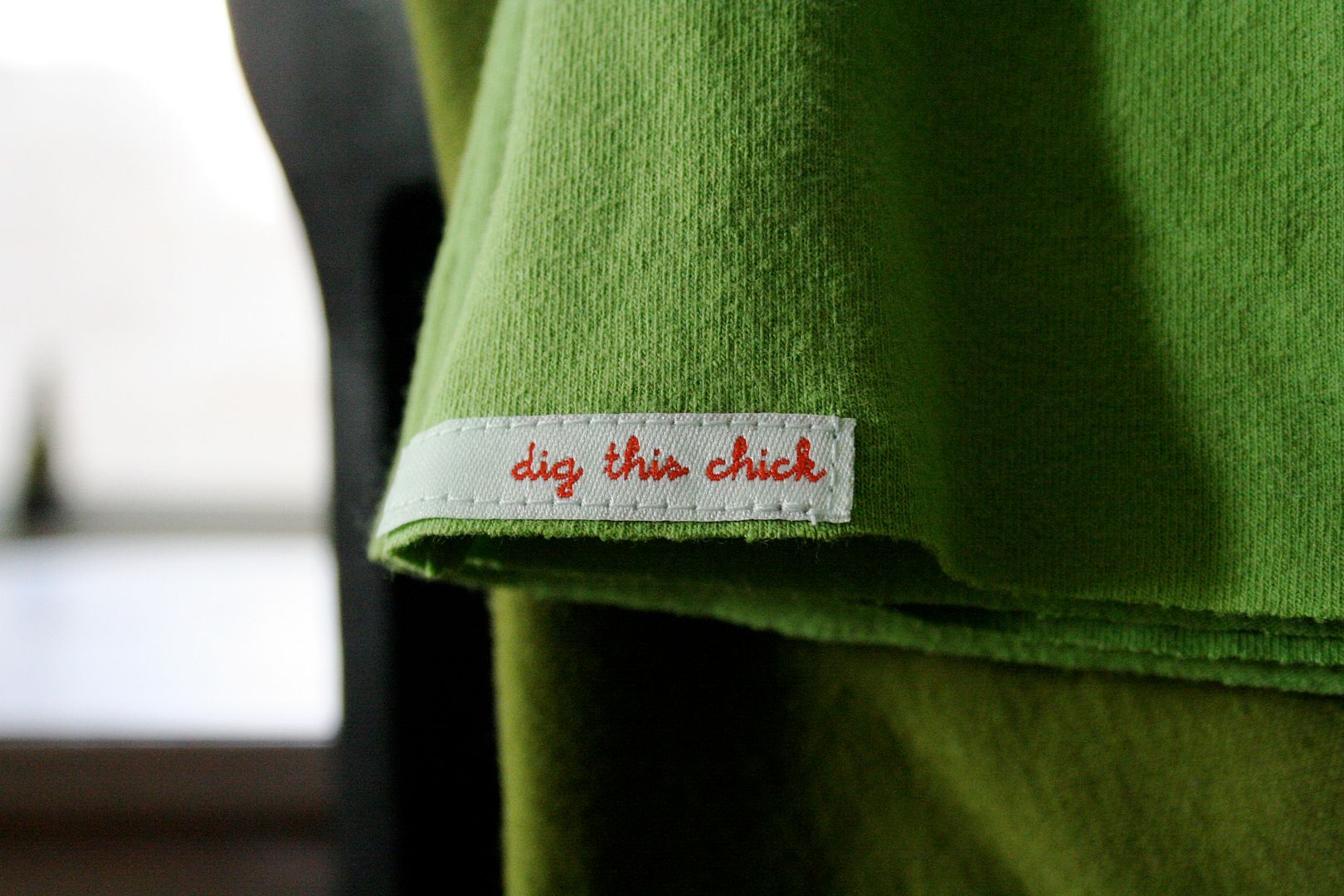 Perhaps the last walk of the year in flip flops.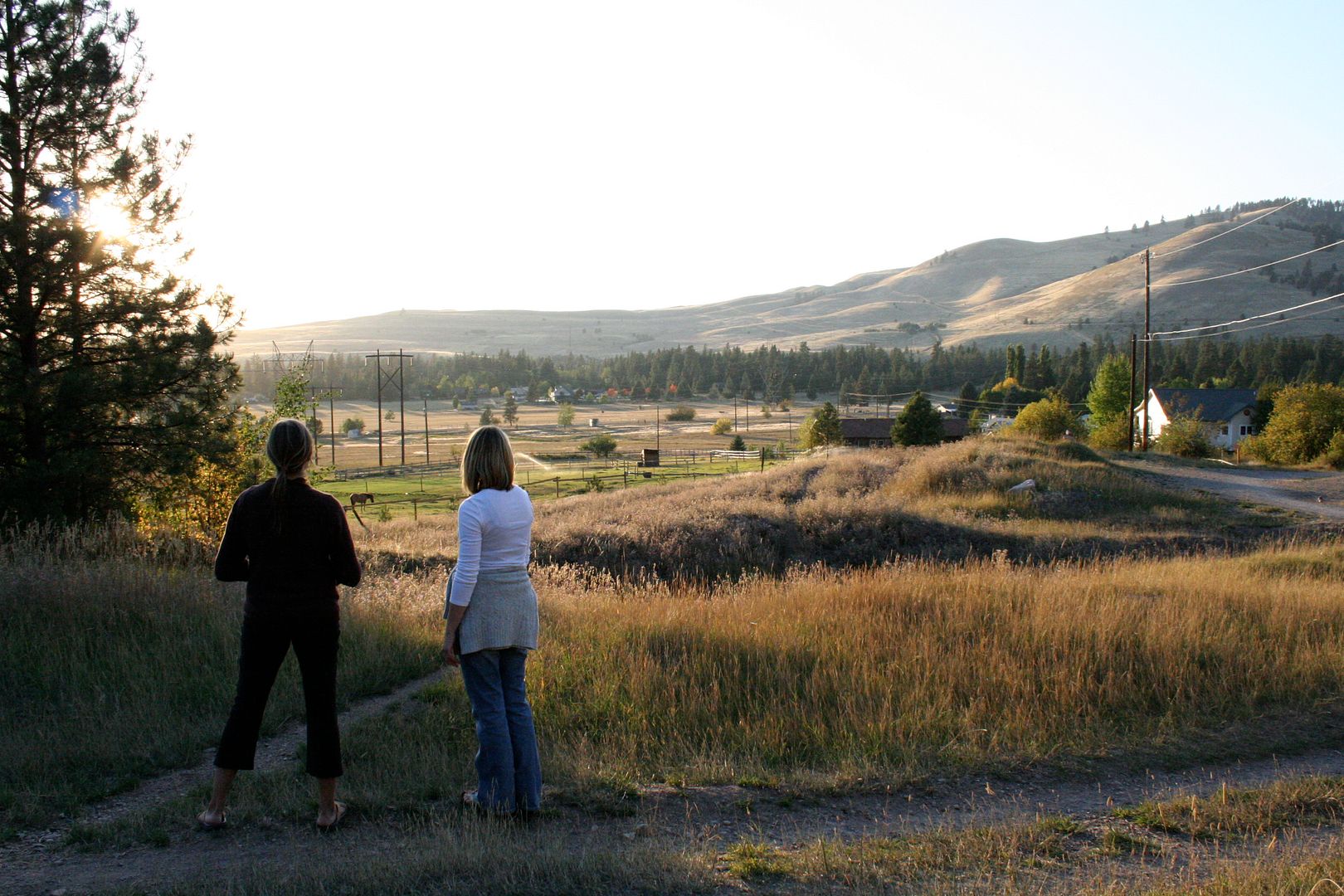 Because it was this cold last Sunday morning.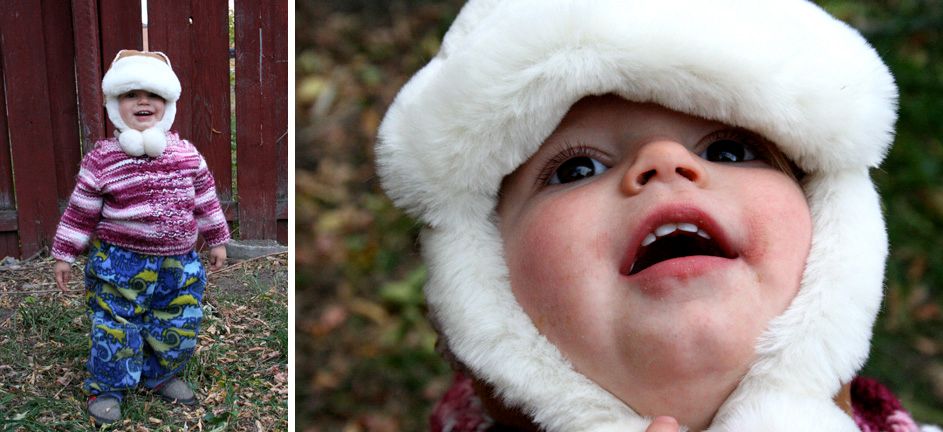 Lots of cookie-making around our home lately. I was just craving cookies one night at like 9pm and Andy was seriously considering going to get butter (we were out of butter) to make them for me. Very sweet but also I think he was tired of hearing me moan about it. And then, the very next day, right when he got home from his 10-hour work day, he set straight to the kitchen. Without saying a word about what he was doing. When I asked he said I'm making you cookies, babe. The Best Peanut Butter Cookies In The Galaxy. What a guy.
Downtown Missoula. Love it here.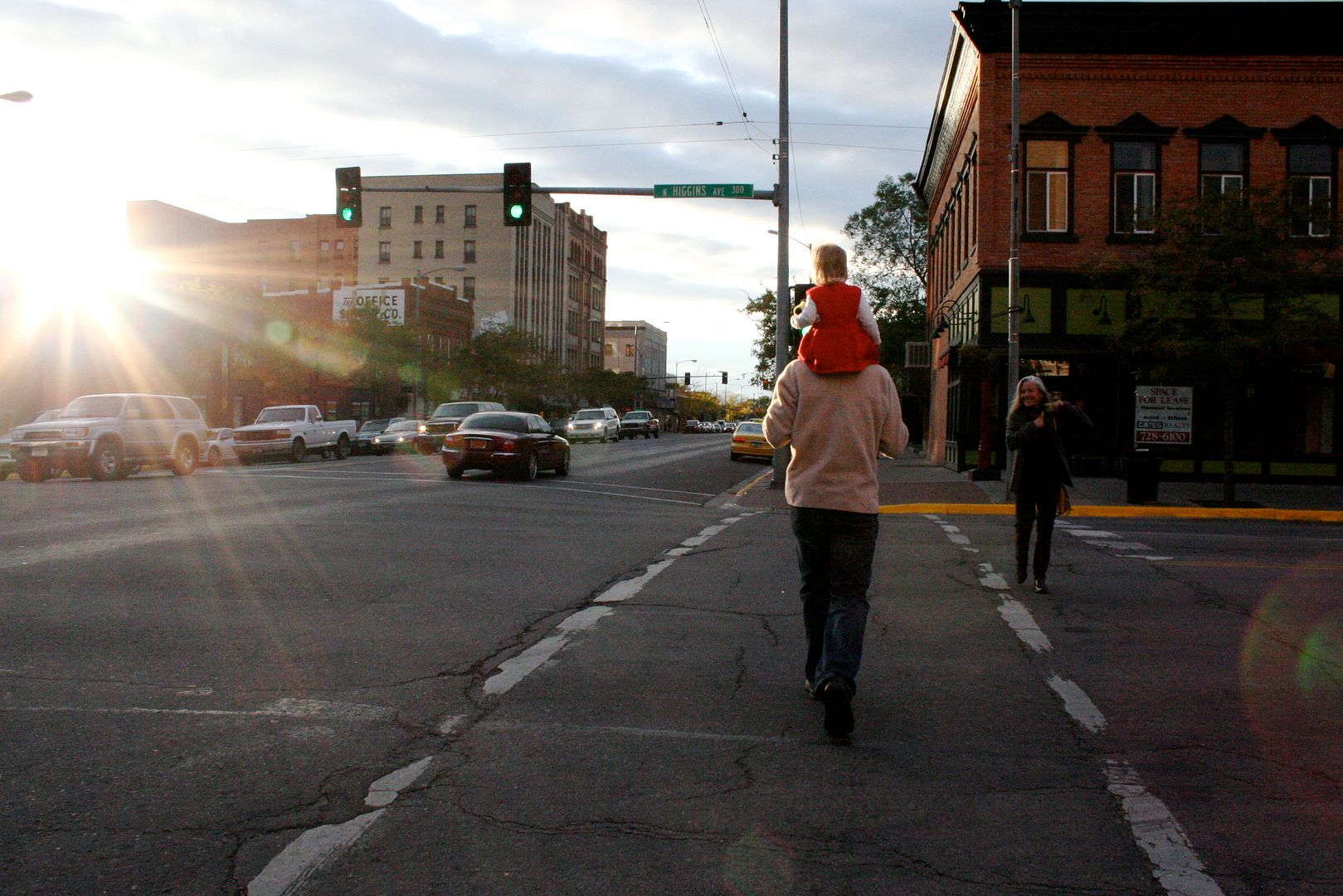 You might also like