I have had a few sponsors here and there on my blog and, this year, I am seeking more formal relationships with businesses whose product and practice I value. I am doing my best to choose goods that mirror my own aesthetic and principles when I make purchases for my family. It's a win-win: I get to promote cool stuff or review something exiting and make a little cash money to support my family while doing it. The business hopefully realizes a little bump in sales and clicks. AND dig readers might get a discount or little chance to win something. Home-spun marketing that involves the scratching of each other's backs. I dig it. Please e mail me at digthischick at gmail dot com if you are interested in sponsorship or have additional ideas for me.
:: :: ::
So the first sponsor of 2010 is Sprout Pouch. Hands-down my favorite way to carry my kids, this locally made baby sling is a staple in my everyday wardrobe and has been for two years, as you've maybe noticed in my photos.
This is how I move through every day:
Why I love my Sprout Pouch:
:: they come in different sizes, making it easy to find the perfect fit. Andy and I each have one in our size, allowing us to carry our kids comfortably.
:: the construction is streamlined, eliminating the bulky ring and trail of fabric thing I didn't want. It folds into a tidy roll that can be easily stashed in a diaper bag.
:: they are super adorable and very sturdy. The fabrics are beautiful and remain that way through years of tugging and baby puke.

still Margot's favorite way to be carried
:: I am an advocater of babywearing. I wear Ruby in this sling until she is asleep and then I can easily sweep her off my body and into her bassinet.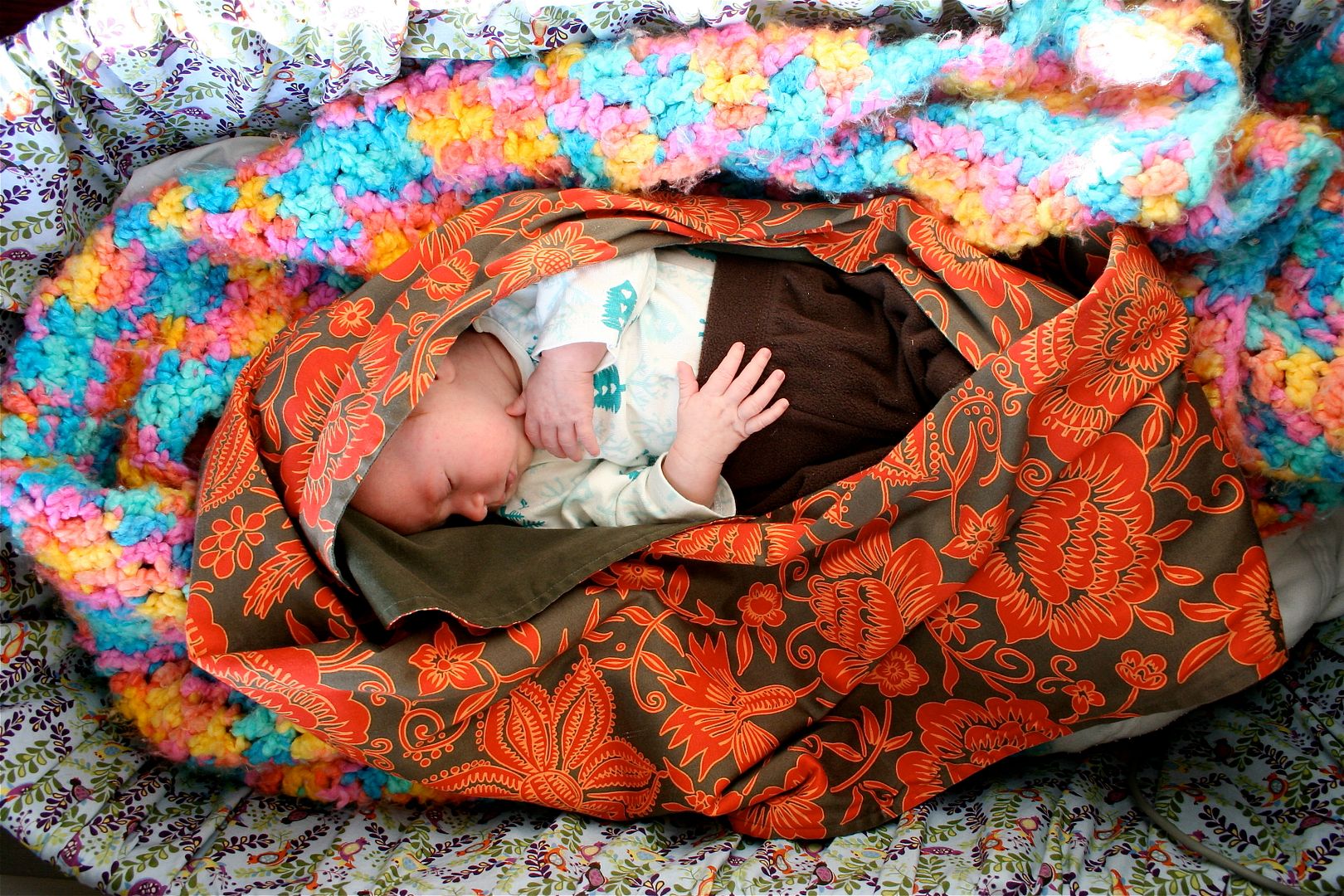 ***Sprout Pouch is offering a 15% discount to all readers; just enter 'digthis' at checkout. (Valid through 3/31/10)***
Thank you, Sprout Pouch!