hump day nuggets: little bits of the season in photos and words about the last week
Missoula is quite gray this time of year. The inversion hugs our valley tight. The hug feels ok at first, maybe even kind of nice, because I have good reason to cozy up inside, read books, bake things and stay slippered all day. But, then, like any hug, I start to be all let go already! Enough! I can't breathe!
The amazing thing about the inversion is how appreciative it makes me of the SUN. When the sun shines in January Missoulians claw their way out of their basements, forearms shielding their atrophied eyeballs from its brilliance.
I don't mind the gray winter so much probably because it is so brief and makes spring that much more electric. As if Montana spring needed any extra oompf. Show off.
But when there's a lot of this: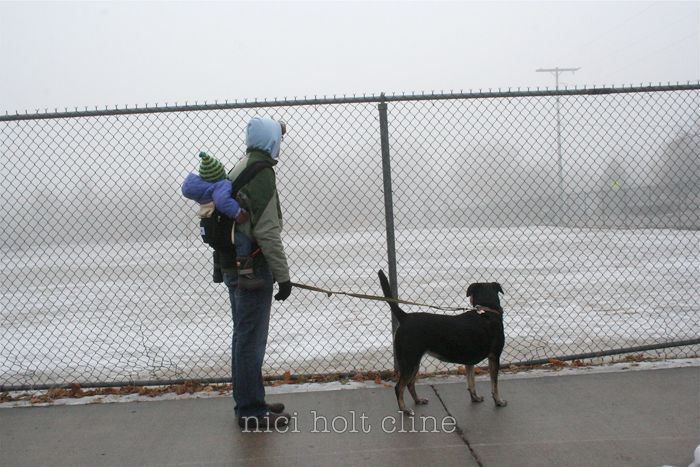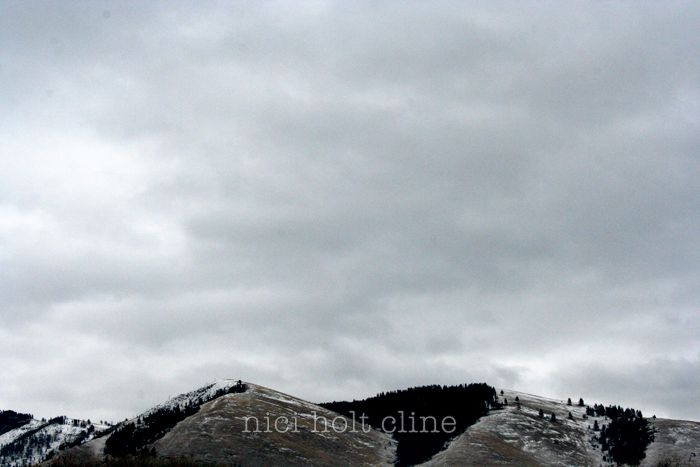 This makes me turn inside out with giddiness:
:: We've been going for morning walks. Sometimes, it is a goal all day and never happens and sometimes it is only 15 minutes before one child or both demand we head home. But, most of the time, this mama gets some fast-paced walking and quiet reflection for a decent chunk of time.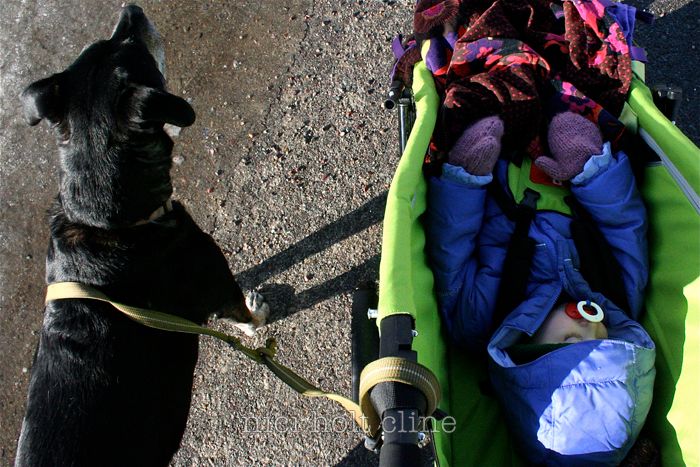 :: Margot enjoys making Alice eggs in her kitchen.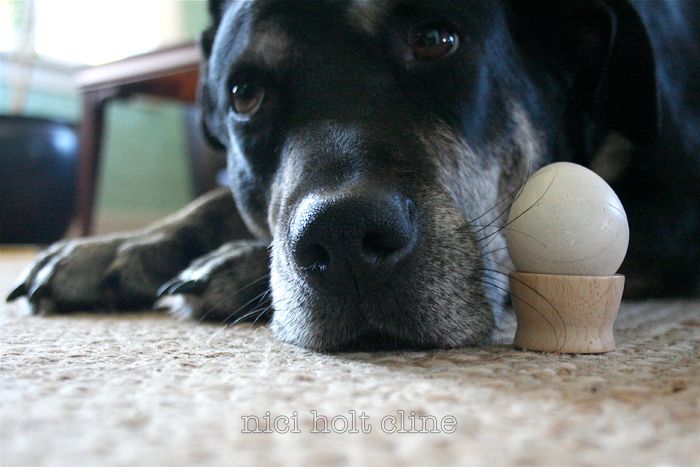 :: And, speaking of her kitchen, I pick up this exact mess approximately 57 times a day.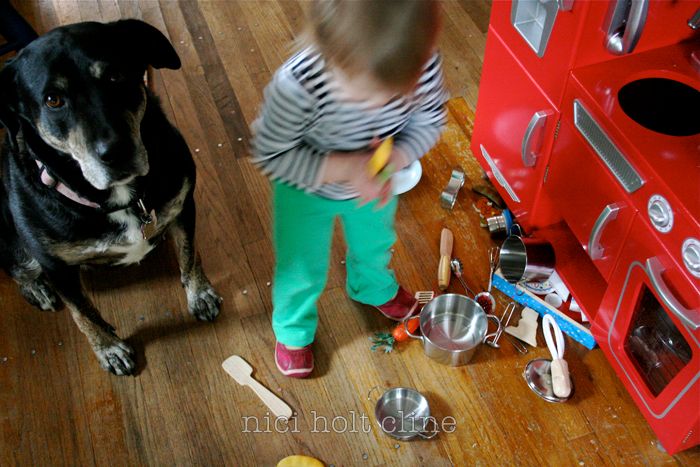 :: We enjoy hot beverages in our home and Margot is always asking for coffee. I bought her tea a while back and she was never into actual consumption…only the civilized gesture of holding a cup and lifting it to the lips on occasion. But with colds on a never-ending circuit among her friends and me wanting to do everything in my kung fu mama-grip to keep Ruby healthy this season, I started steeping this tea, letting it cool to room temp and adding a splash of apple juice in her cup. She loves it. (Also, check out that ratty old mug. I made it in high school.)
:: As promised, I made the husband some cookies.
:: Margot loving on her dolly. We never pushed babies or mothering and she, until recently, opted for musical instruments, animals and trucks or anything with wheels. While she is most in love with dinosaurs at present (she knows and can flawlessly say stegosaurus, brachiosaurus, triceratops and more) she has really taken to mothering her creatures. Burping, sushing, nursing, bouncing. It's really very sweet.
:: Oh my Ruby.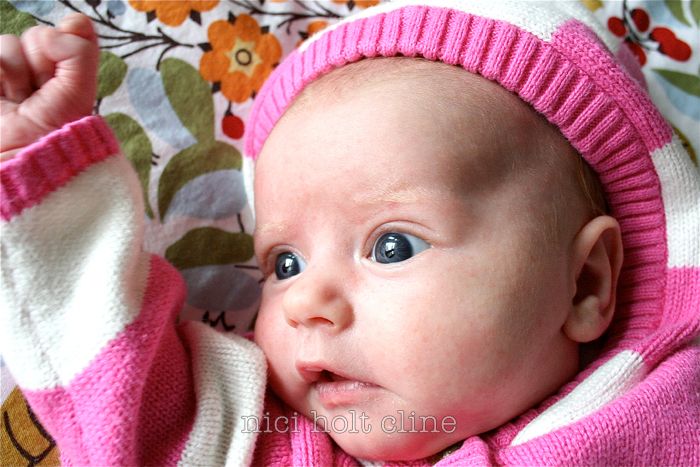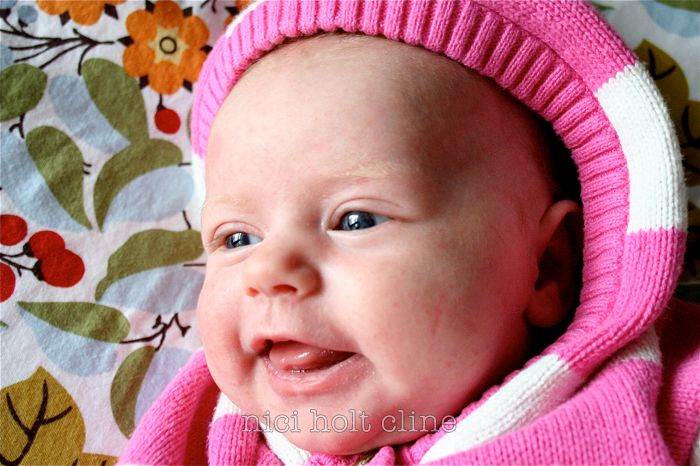 :: The swing in our backyard remains a favorite even when very cold outside.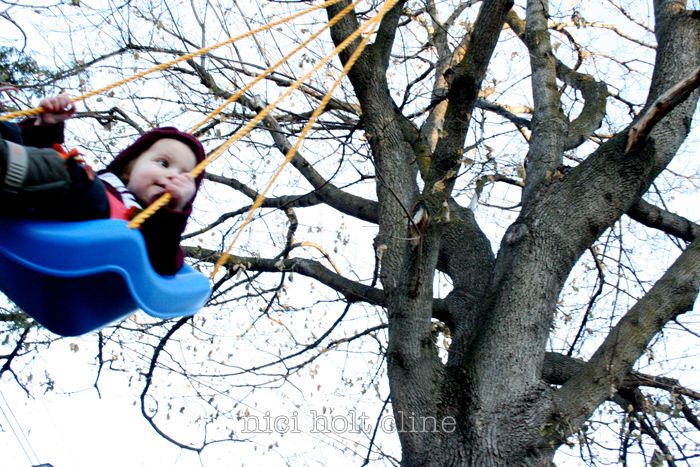 :: Gymnastics with a pile of her buddies is a great thing. This is the kind of stuff I get to do on Fridays at 11am now that I am at home. Love it.
:: Margot has been letting her ducky swim in Alice's water bowl in the mornings. She gets very serious and stares me straight in the eyes and says, mama, ducky likes it.
:: Mama, help me. Elmo stuck. Cook it.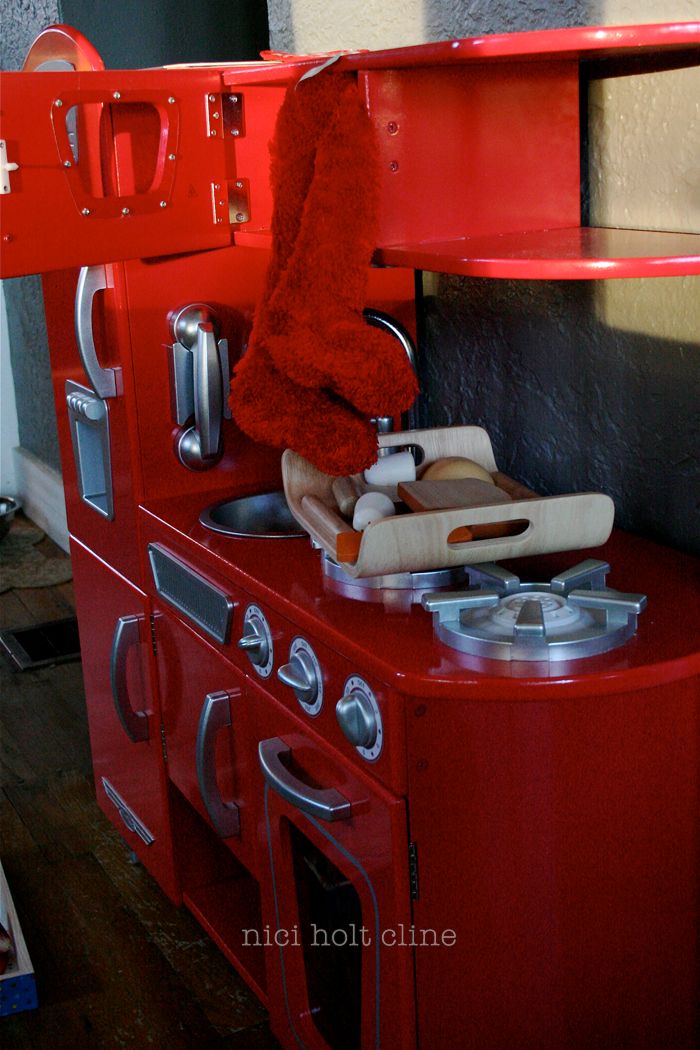 :: When shit hits the fan, I dance my ass off. Seriously. I crank music and shake my hips, jump high, squat low, twirl. It's our reset button. Margot stops whining and either stares at me in total shock or joins in. Either way, when the song's over, so is the fit and we both feel better.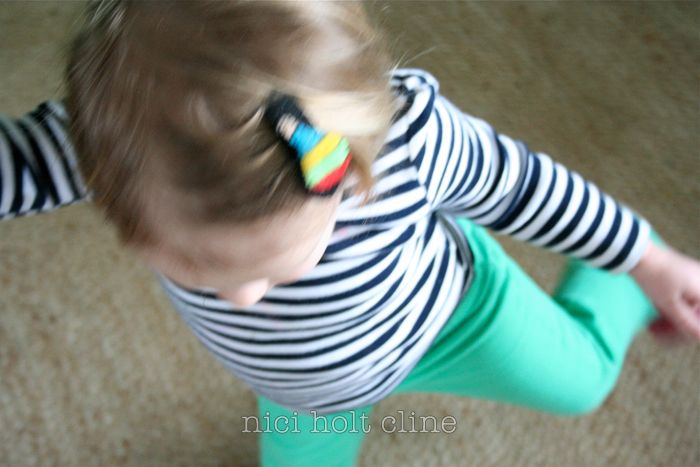 :: Margot and Ruby at eight weeks old:
:: One year ago: Obama inauguration. Andy and I dressed in our wedding clothes and celebrated with friends. Our friend, Gita, took this photo not realizing the clever placement of the President's hand and Andy's body.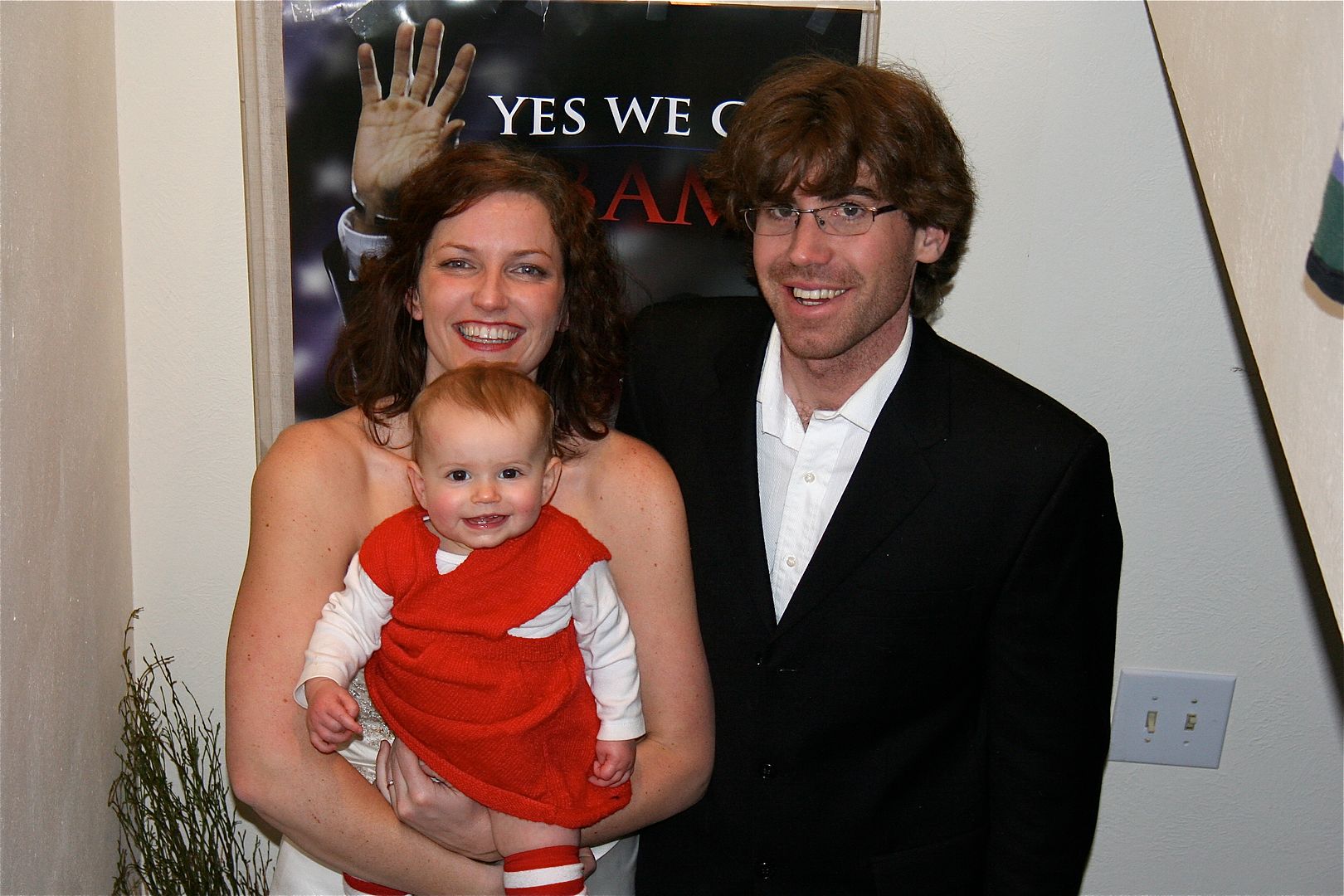 :: People told me the love I'd feel for my kids would amplify when I saw Margot love Ruby and I nodded and agreed. But now I know. It's really something.
You might also like