When my husband and I decided to have a family, I was nervous about all the STUFF that seemed to unavoidably come with kids. I feared a yard peppered with plastic toys and a living room where exersaucers replaced end tables. I dreaded a diaper bag that necessitated I do the hokey pokey to fit through a doorway.
It's because I like space between objects in my home and it's because I didn't want to quadruple my annual consumption of fossil fuels. It's also because I didn't think we needed all that snaz. I am by no means a minimalist but I do like to live simply. I thought to myself and eventually said out loud that my kids would be perfectly happy with yogurt lids, wooden spoons and hand-me-downs.
I never imagined I'd make a special trip to Target to get my two year-old a brand new, shiny pink laptop that talks. But that is exactly what happened last week. And I was so excited to do it…click here to read the rest of this essay at mamalode.com.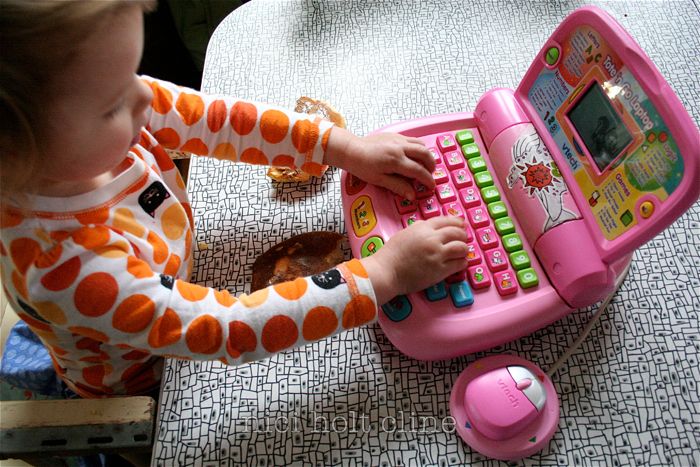 You might also like