hump day nuggets: little bits of the season in photos and words about the last week
Been 'dig this chick' online for three years now. Really? Really. I look back on that first post, the only intention being to keep an effing garden record that I could actually locate the following spring, and I feel like a mama looking back on her kid's first solid run through the abc's. Is it weird to feel proud of your former self?
I fell the afternoon of that first blog post while on a run and voila. A blog post wrote itself as I writhed in pain, wondering if a mountain lion would eat my sorry ass on the side of the trail up the Rattlesnake.
My ankle is still messed up from that day. I think I actually broke it. I fell just a few hours ago. Andy said, babe, how can you just fall for no reason? See the impact blogging has had on me?
Seriously though, I had no idea I'd grow so much here. When I started dig I was off to graduate school at SAIC, in Chicago. I wasn't sure if I wanted to have kids. And then SURPRISE I was pregnant and then I gardened some more and then I pushed Margot Bea into the world.
And I did all of it with y'all. Never woulda thought I'd be a Blogger. But it's cool. Been three years, yo. And I like it a lot.
Ok so on to nuggets. It's very spring round here. I just drool over spring. Even the word spring is delightful.
:: Ruby rolls over both ways. She rolled over at three weeks old. I don't think people believed me and then she did it in front of our doctor at her first post-hospital visit. The doctor said, well the hospital staff mentioned she was feisty in their charting. I don't think 'feisty' is a strong enough word.
:: Got this idea from a friend and Margot loves it. Her little body outline is still taped to the floor and she adds belly buttons and armpits every day.
:: theyarnbox is a dig sponsor this month. This Missoula business makes, among other things, dryer balls. What are these?, you wonder. Let me tell you because you need them.
They are balls made from recycled wool. You toss them in the dryer to reduce drying time and soften clothes. Our household is the perfect candidate to really test their power because we have a decrepit dryer that can only operate on the low heat setting or it smells like our house is about to burn to ashes. So, if we dry a load, start to finish, in the dryer we have an average drying time of 100 or so minutes. Horrible. And with these dryer balls, a load only takes 65-70 minutes! We love them.
They are beautiful and come in a sweet, handmade little net bag. Thank you, theyarnbox!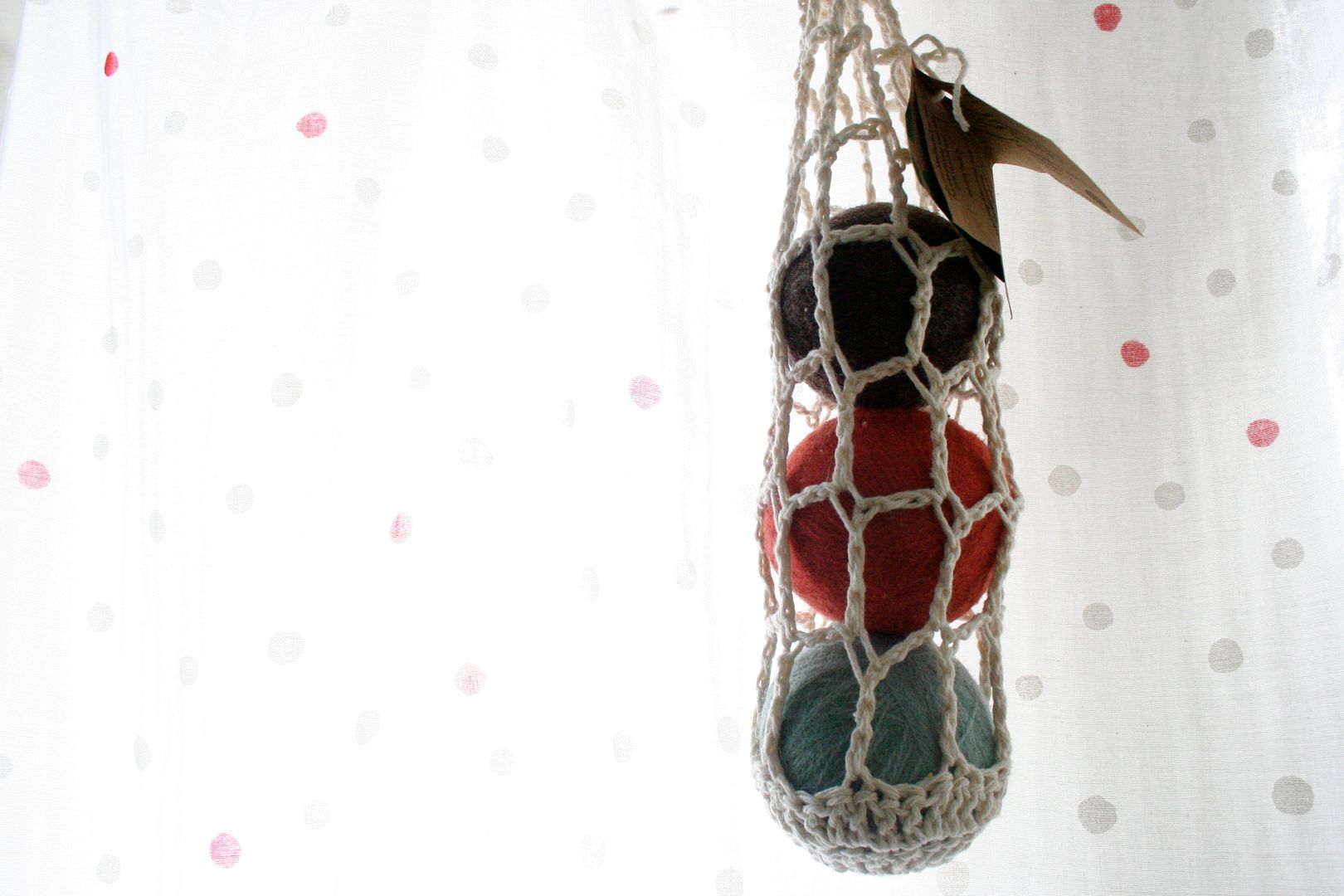 :: Andy's birthday was last weekend. We of course made pancakes and meandered through an overcast day. Really nobody can rock knee highs and flip flops like Andy Cline. Happy 32 baby.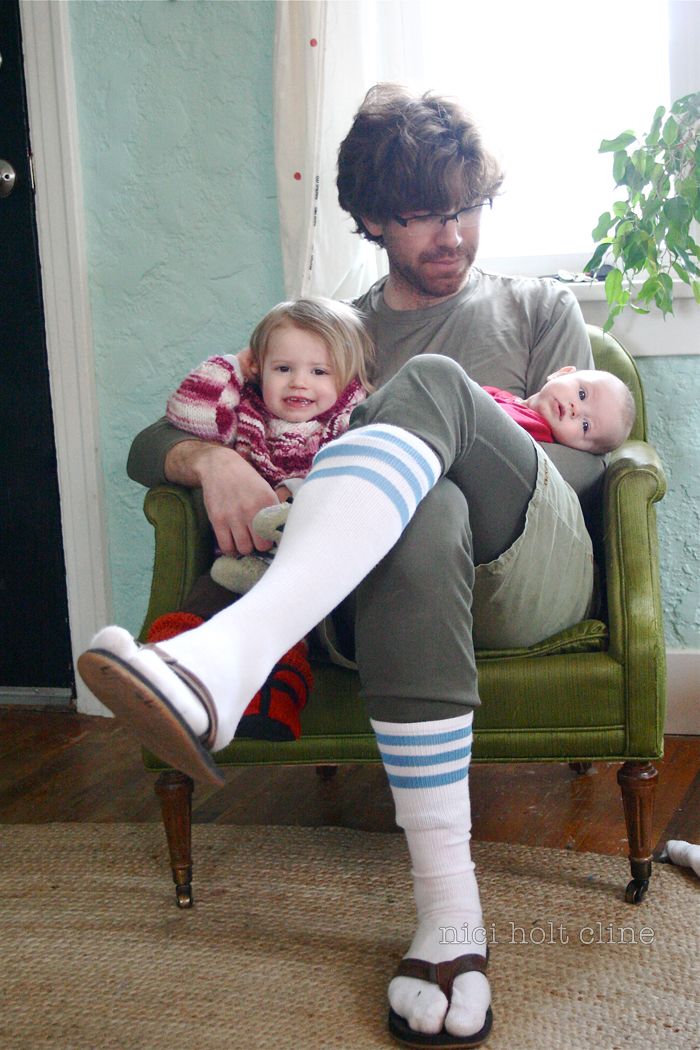 Margot is a good pancake helper although she neglected to point out that I forgot to put the three tablespoons of butter in the batter…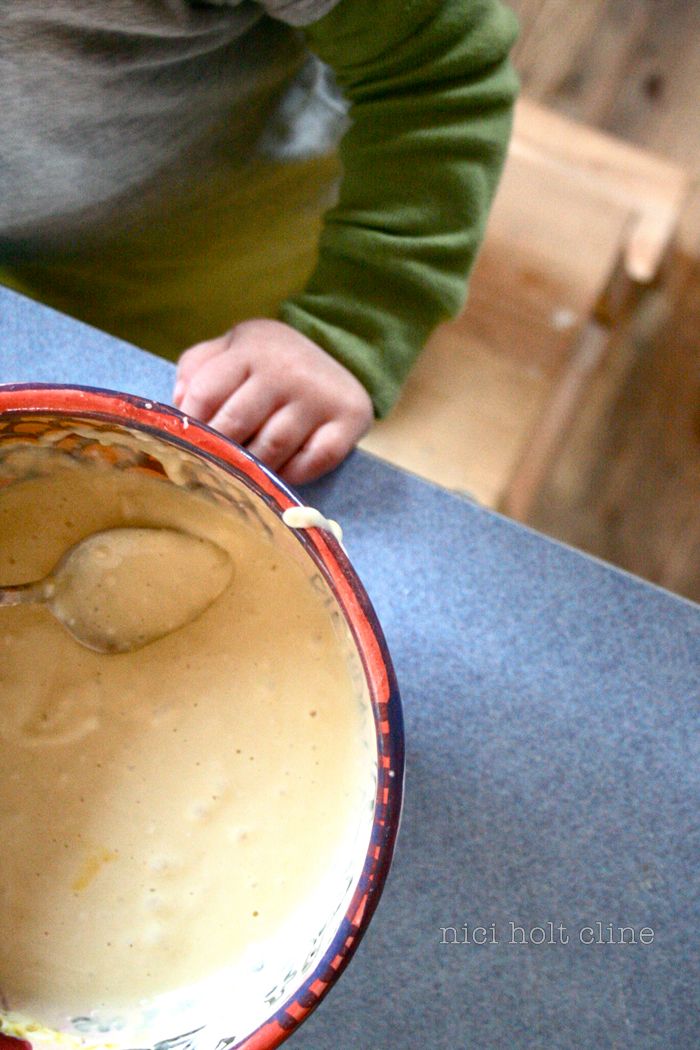 You could see the cool, gray day in my pool of syrup.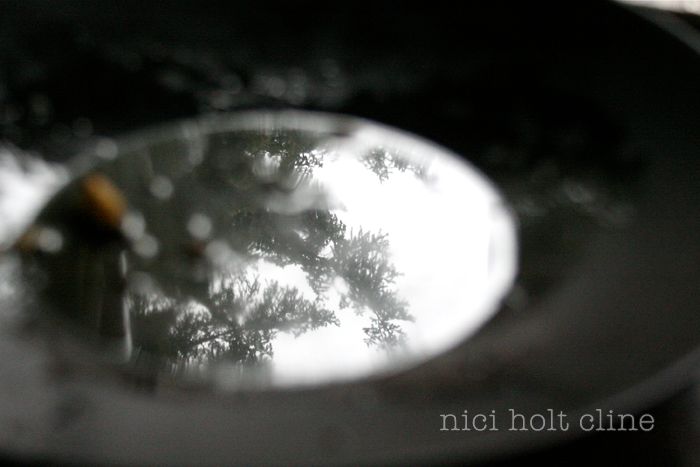 :: That afternoon, Margot and Ruby gave their dad his birthday present: they both napped at the same time. Oh sweet salvation when that happens. And when it happens and Andy and I are together? Yesssssssssss. We went straight to our studio and had two solid hours of creating and talking about adult stuff.
There's something sweetly soul-fulfilling about threading the needle of my grandma's sewing machine (yes, that's a martini back there).
I admitted guilt at one point because I felt like I should be in the kitchen making an Epic Birthday Feast but he said no way, let's keep working. And so we did. He started a new painting and I cut into a new fabric stash.
And so Epic Birthday Feast, including Chocolate Peanut Butter Cake, will happen some other day. That night we ate big salads and box cake. Kings Cupboard box cake, which, for a box cake mix, is AMAZING. And when you add the unreal buttery Kings Cupboard frosting, well.
:: We skied on Sunday where the brilliant, warm weather detracted from our lame snow pack.
And wow what a workout to cram a ski clothed-kid into a backpack, skate around, ride the rope tow, remove kid from back, ski down while bent over and do it more again please mama. And again. So fun.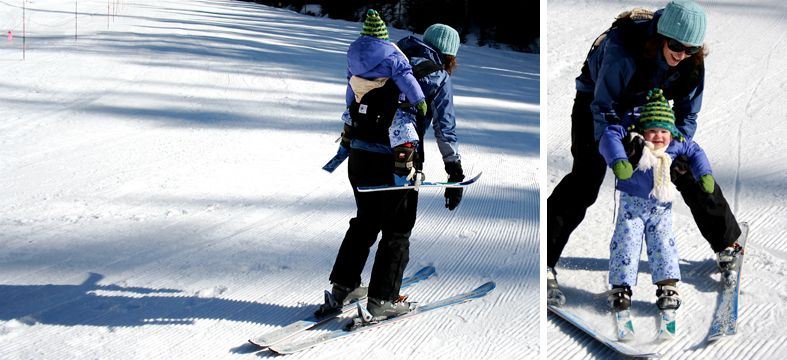 And Ruby just chilled. Little peanut.
Hot chocolate and diaper changes in the lodge of course.
:: I'm not going to post this gross photo, but I heard that the rubber ducky-type bath toys that suck water in, you know the ones our kids make out with, are festering with black mold and other raunchy stuff. I cut into one of our toys and we promptly got rid of the rest. Gross. Click here to see the inside of our stork bath toy.
:: My good friend pushed a baby out of her body Monday in the early morning quiet of her home. I met the new babe and just cried. Totally amazing. That nine and a half-pound baby was in my friend last Friday. Amazing. Welcome to the world, Ophelia.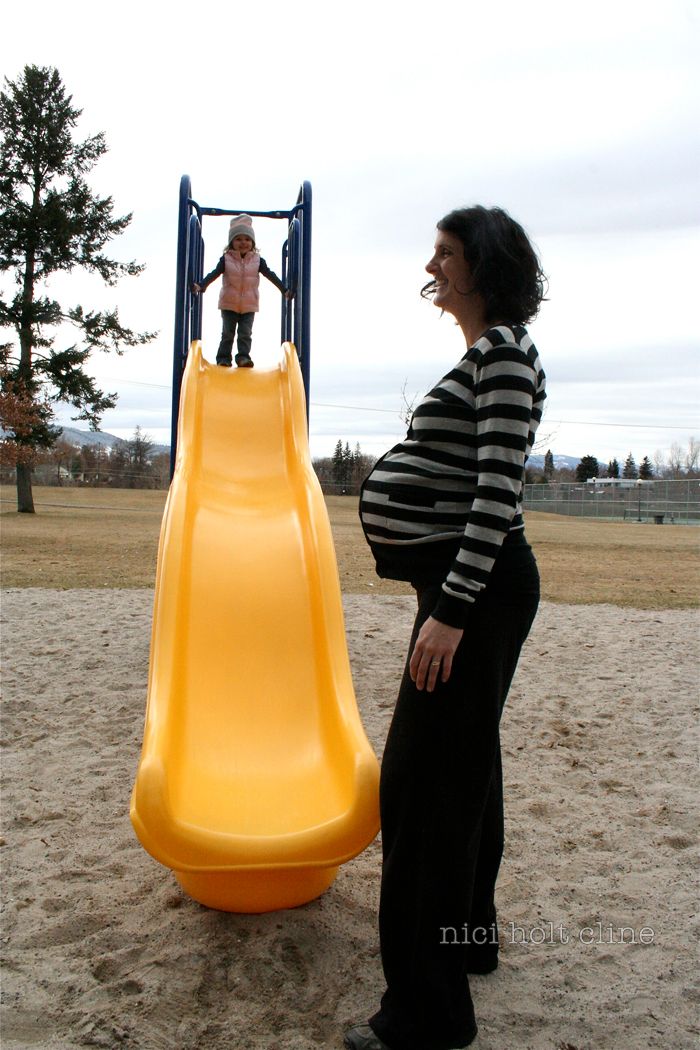 :: Ruby and her wacky tongue.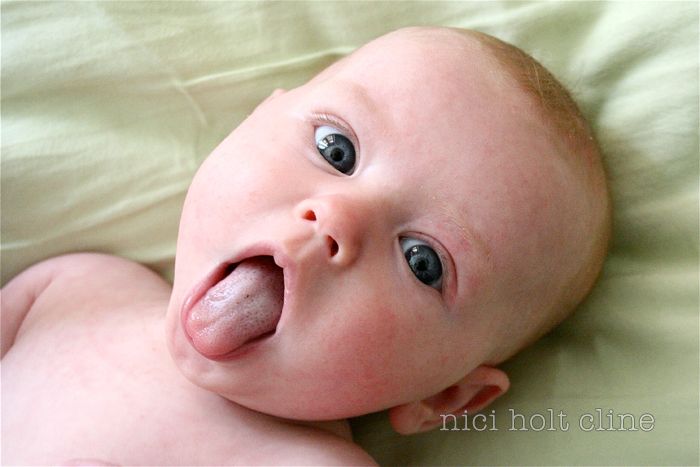 :: Margot loves to sit on the front steps and waits for her papa to get home from work. She intently watches up the street eagerly searching for his car. And when he arrives, you've never seen such pure joy.
So, my girls and I are hopping in the subaru tomorrow morning and heading east, to south central Montana. To Red Lodge, where my husband was born and raised. Where I spent childhood summers, with my cousins, in the cool waters of Rock Creek, on the shady trails of Silver Run, around the pig racetrack in Bear Creek and on the sun-warmed deck of the Roscoe Bar. Red Lodge. Should make for some good nuggets next Wednesday.
You might also like