hump day nuggets: little bits of the season in photos and words about the last week

I find myself craving warmth. I wore flip flops out for the First Friday Artwalk last week. It wasn't even 40 degrees. And, yes, I am aware that one cannot will warmth to happen by having ridiculously cold toes, but it's that time of year in western Montana when the worm stretches out of the dirt, exercising his atrophied worm parts. The sun arches a bit higher over our valley, casting shorter long shadows. The tulips grow daily, the chickens lay loads of eggs.
And, goddamnit, I want to wear flip flops because, as Margot says, I have poopy toes. Her endearing term for sun-starved, toe-jammed feet.
nuggets.
:: If I sit on the floor, bug likes to grab a snack and slowly walk backwards until her little heels hit my crossed ankles and then she giddily drops into my lap.
:: Breaks in precipitation necessitate some quick outside activity like tracing a body, marching on the belly and standing on the face.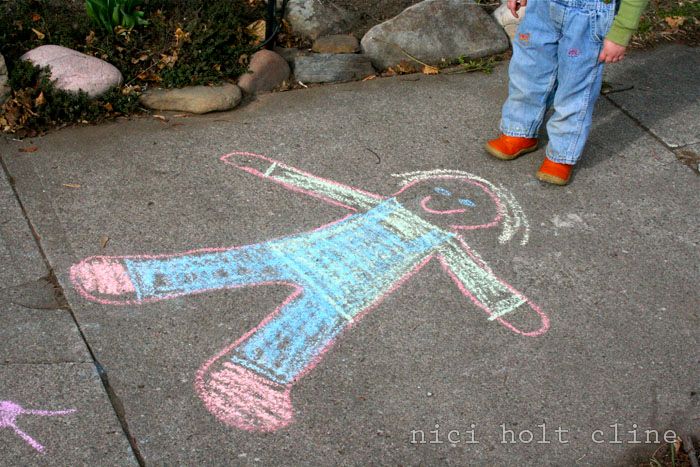 Mama, chicken no poke my eye, OK? I don't like that.
Supposedly when Margot was chatting it up in the coop last week, Ida just up and poked her eye.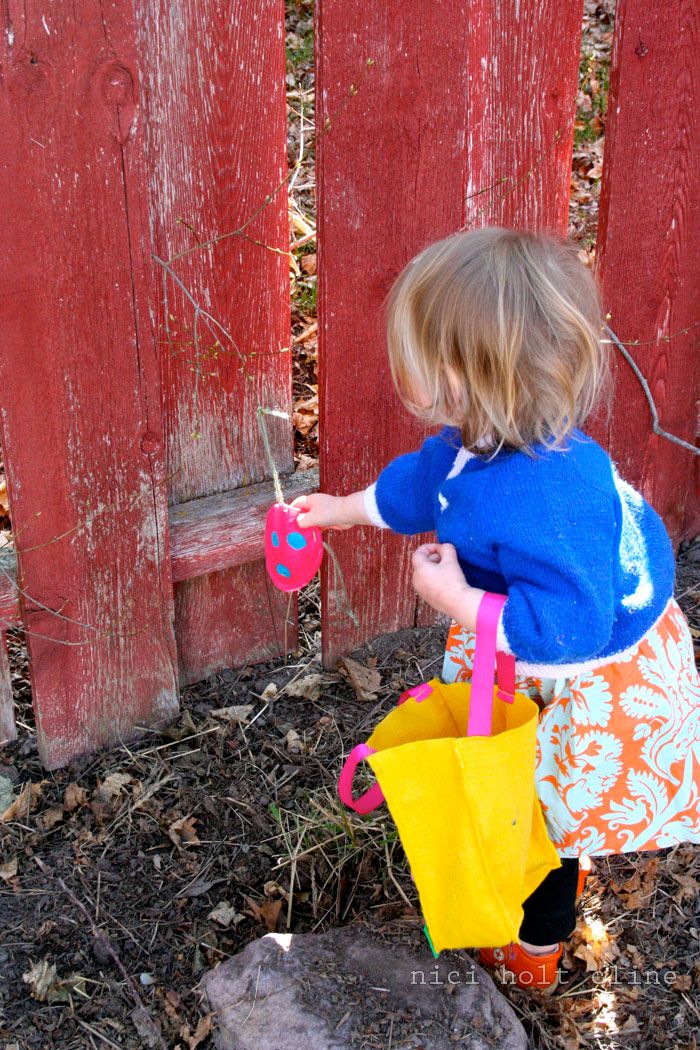 So, Andy had to have a talk with Margot about how sometimes, when you are afraid of chickens who poke eyes, you have to just persevere because felt egg bags full of treasures await. This made sense to her and the egg hunt commenced.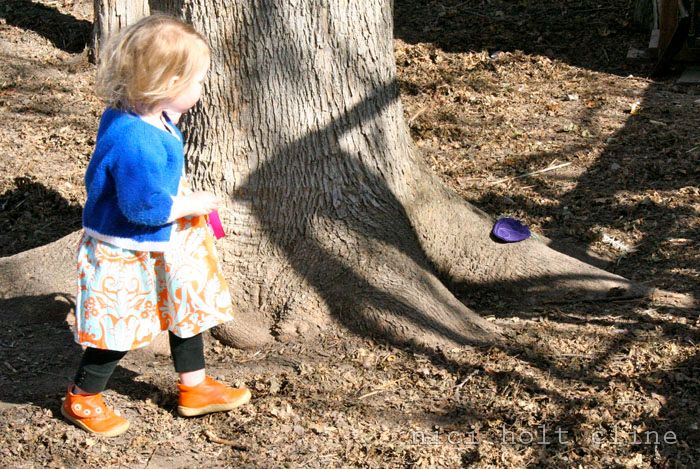 :: And then we sipped mimosas and watched bug meticulously sift through 'grass' (cut up recycling) for her goodies. Her favorites were scissors, glue, sparkly sunglasses and oh THREE chocolates all mine.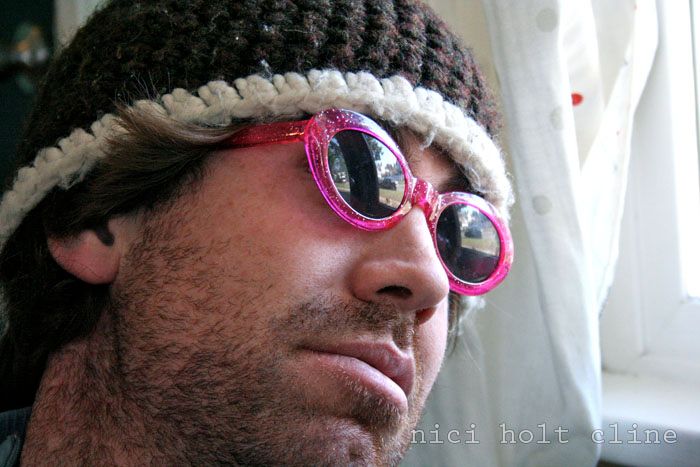 :: And this was followed by dancing and a walk to the park. It was a good day.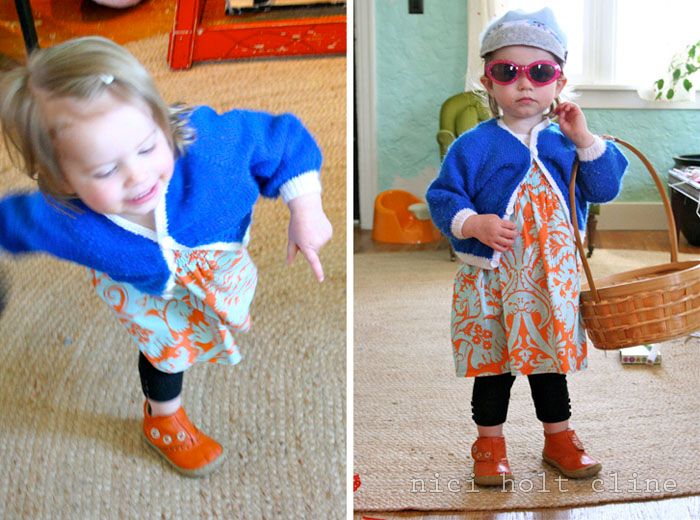 :: Brushing her gram's hair.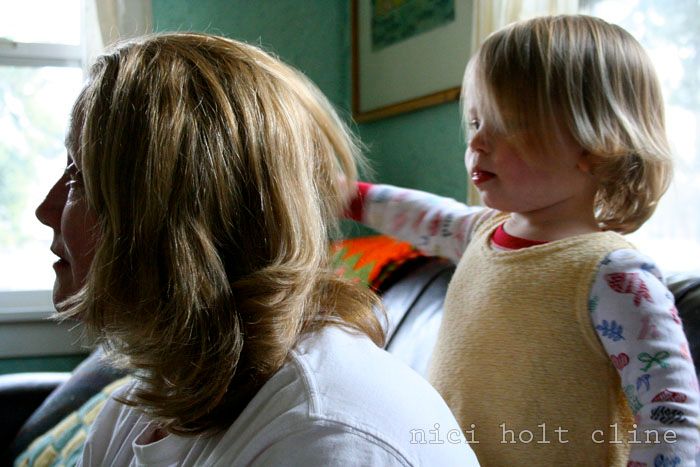 :: My mom made a chocolate peanut butter cheesecake. Um, it's gone.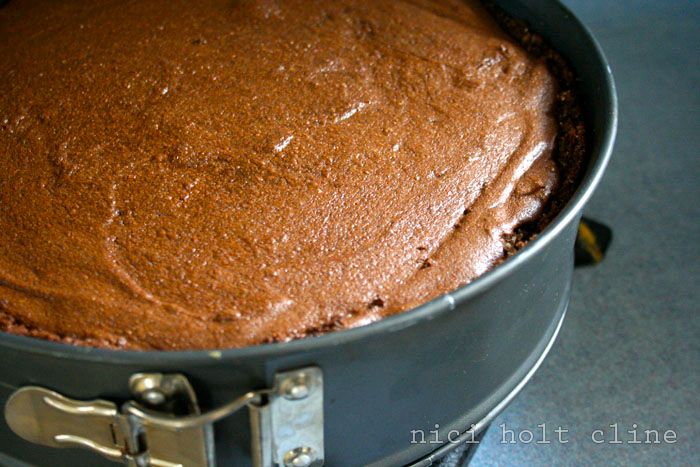 :: Also I made Paska Bread and it was really lovely. A bit overcooked but pretty and tasty nonetheless. I promise to post the recipe soon.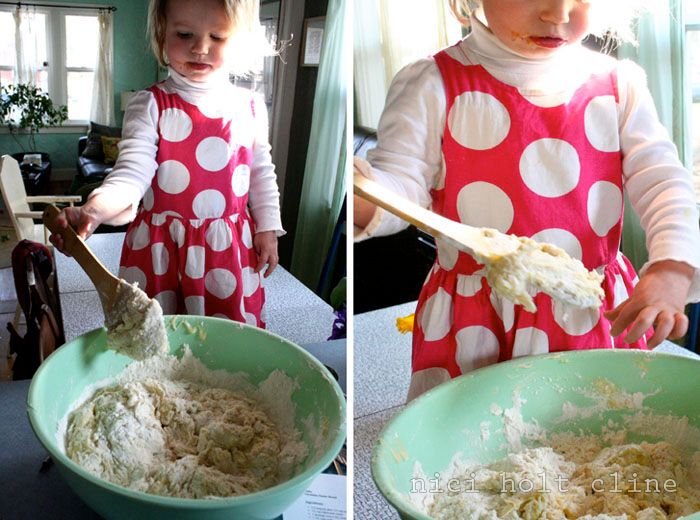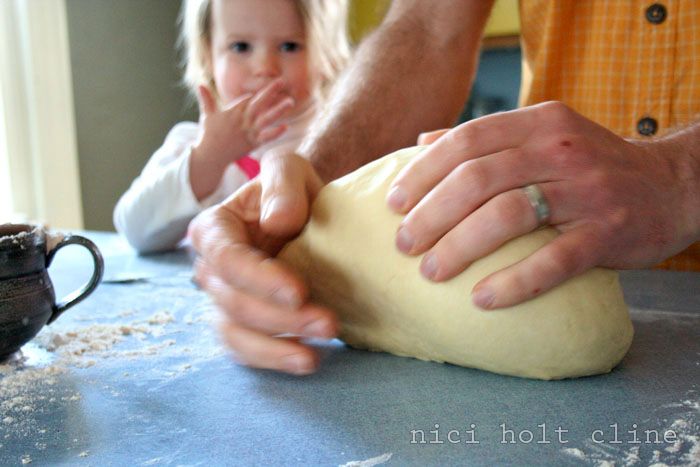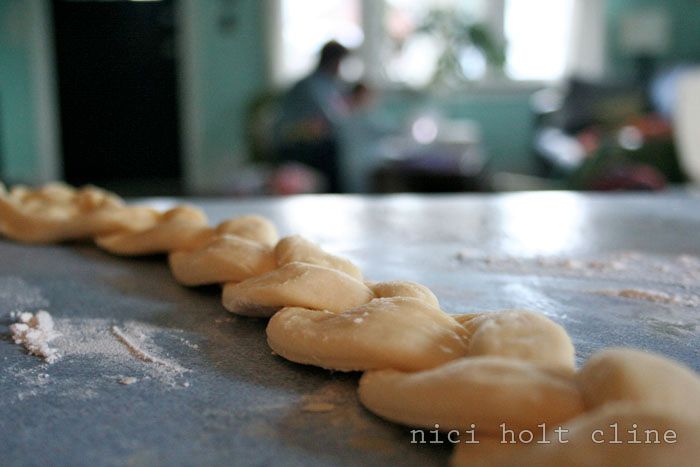 :: Daffodils. The name and the presence is like a big ol' goofy grin.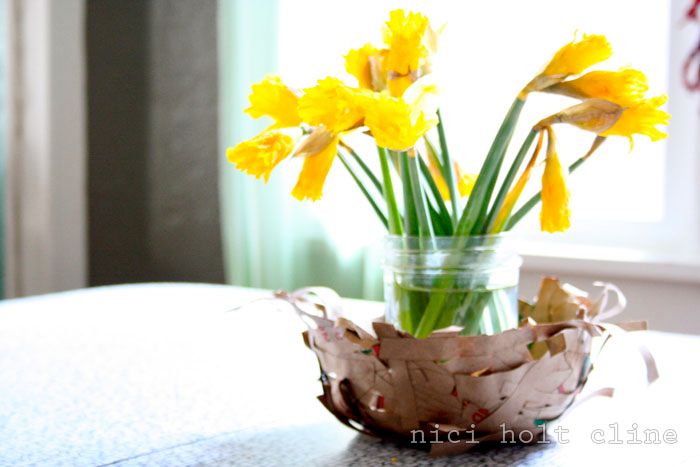 :: Only one photo of Ruby in these nuggets which makes me feel weird…but I am seriously almost
always
holding my girl close. When I take all of these photos I post, I am also rocking and bouncing Ruby. Since
her illness
, she is comforted, almost exclusively, by being next to my heart. And because she was so far away from my heart for those 12 horrid days, I'm cool with my monkey always on me.
She is doing so great. We still have a few things to monitor with her heart but, at an appointment last week, our doctor just kept saying she was impressed with Ruby. Her strength, weight gain, knock-your-socks-off smile.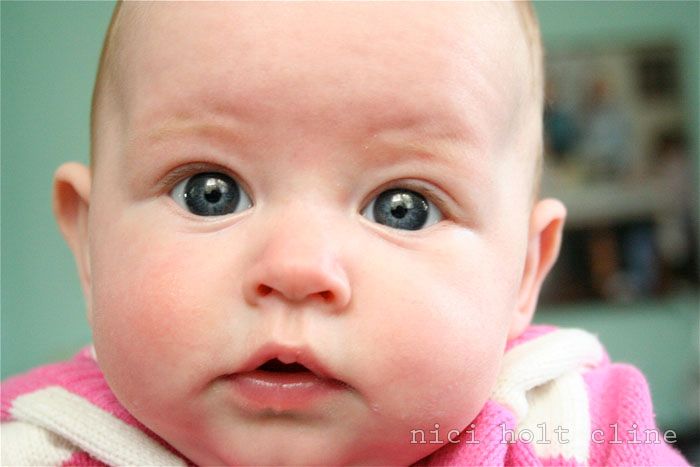 :: Margot dove right into her new art supplies from her Easter basket.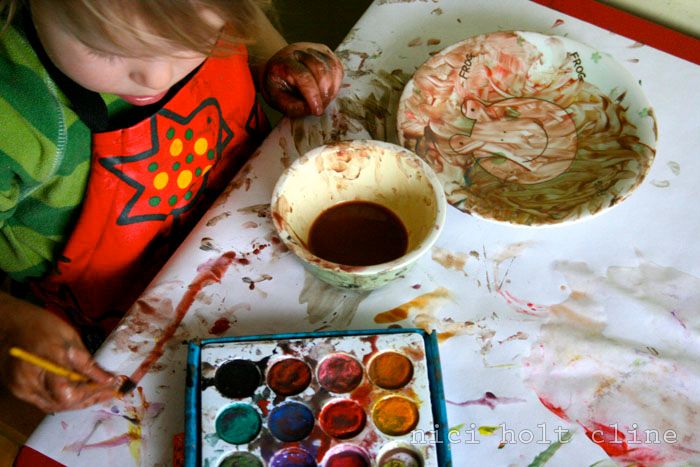 :: There's something about spinning wildly around a room on a painted pony, clutching a squealing toddler while trying to fetch rings to win a free ride and listening to crazy organ music that reminds me a bit of motherhood.
:: My mom leaves tomorrow to head to her home. Love her so.
You might also like