Oh boy I am tired of thinking about balance so I just bet you are tired or reading about it. But it's on my mind so here goes.
I really love my full life. I like to be busy, irons in the fire, short and long-term goals. BUT I also need to drink my coffee while sitting still and to go for a walk without an end time. I know these things about myself and yet I am always struggling to find that fucking balance.
Lately boredom is not the side I am swinging towards. Holy holy I am busy. And sometimes, a lot of the time, when I am busy I feel paralyzed. When my wee window of Time To Get It Done emerges, I feel like those cartoon characters who shovel and shovel hay while the pile remains the same size.
My problem is I like to say YES to all things fun and worthwhile. And because I have incredible friends, a super fun family and lots of great work, I am just living YES right now. So this public declaration is my way of holding myself accountable to putting clothes on backorder in
my etsy shop
(see how I link to it anyway? YES), saying
ACK!
to that laundry that threatens to swallow my children and bear hugging oatmeal for dinner.
In doing this I am also allowing myself permission to say YES to all the stuff that I totally need no matter what like writing, girlfriend time, running, laying on the floor with my daughters and adult conversation with my husband.
It all works out and it works out the best when I believe it will. And I so believe in all my family is doing right now. Andy is nearly finished with his four-year electrical apprenticeship, he is making great art and come hell or high water, will get a great day of skiing in this season. And I am loving all my irons in the fire. Our girls are really cool (right now Ruby is on my lap relentlessly sucking on her favorite giraffe head and Margot sits next to us tickling her sister).
So, life. YES.
nuggets.
:: My little Ruby Rubes, as I've come to call her, is just the sweetest little peanut. She looks at me, into me, in a way I've never experienced. I get the feeling that she has stories to tell, things to do. She can't wait to talk and run and dance.
Andy and I think she'll be quieter than Margot. An observer, a researcher.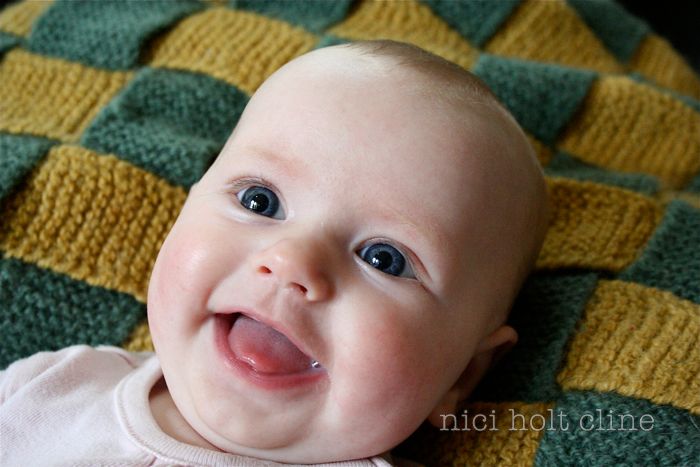 My little red-headed leapshin.
:: My mom's last day was lazy and loving. I really adore this photo.
:: Bug and her art making increasingly amazes me. She is so intentional, every color and mark deliberate. She loves to explore media and tools.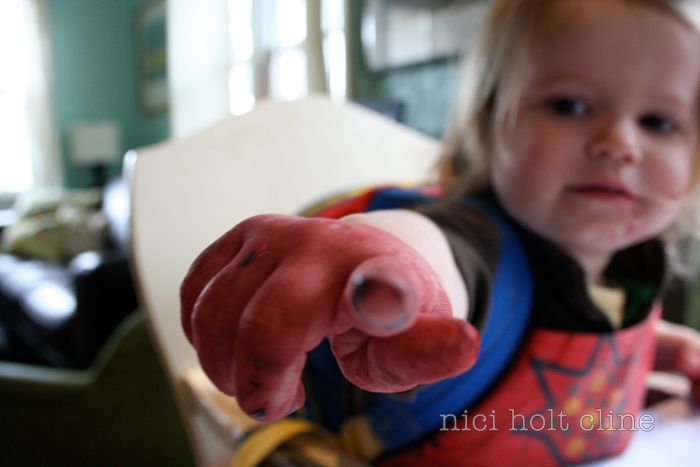 We make every day. And the creative nook has exceeded any idea I had when
I put it together so long ago
…it's one of her favorite places.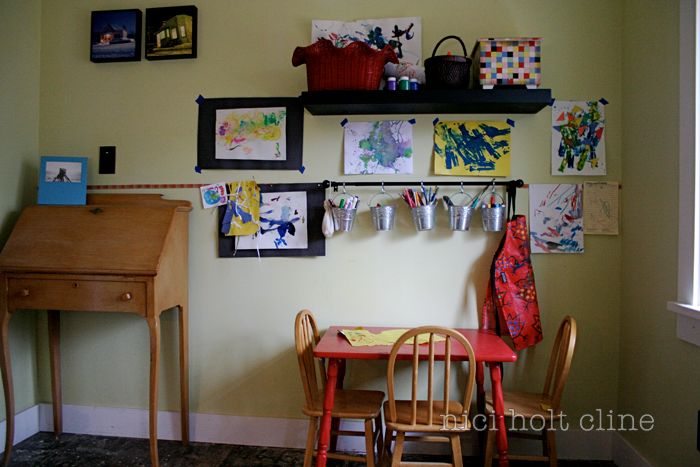 :: Our
spontaneous trip to Helena
was the perfect getaway. And we stopped by the Archie Bray Foundation for Ceramic Arts on the way home, as we always do.
The magical campus is bursting with art, little whispers and shadows of previous ceramic artists tucked in around nature.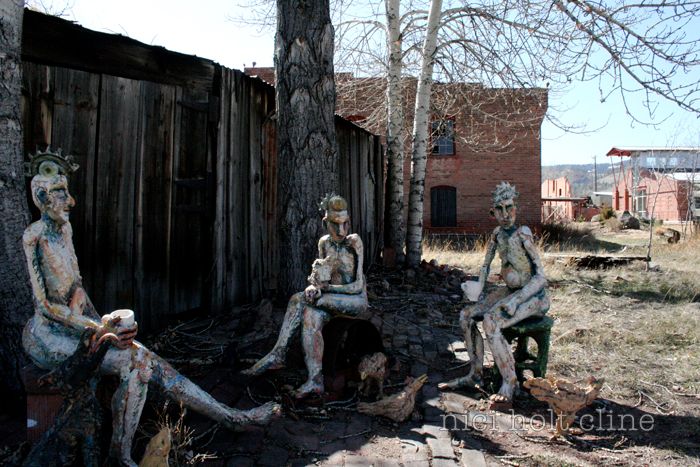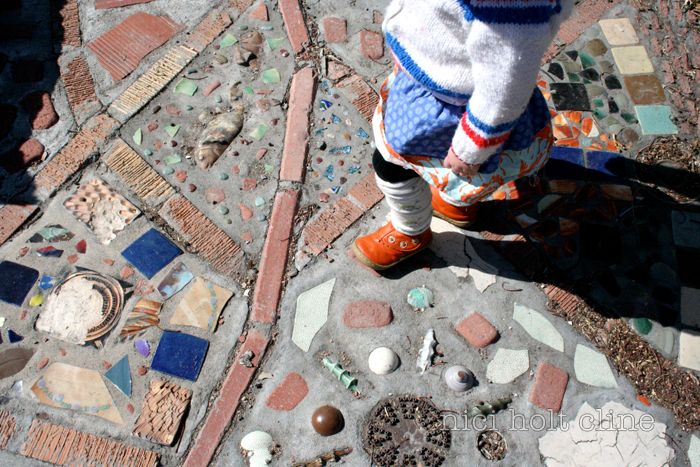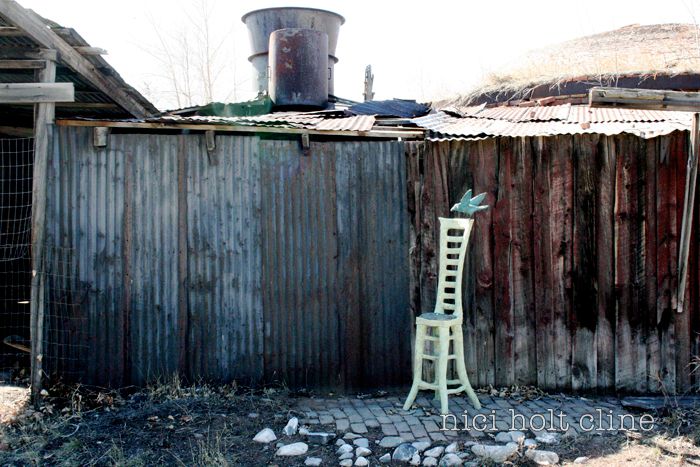 And, really, my husband carrying his daughters around puts the most obvious smile on my face.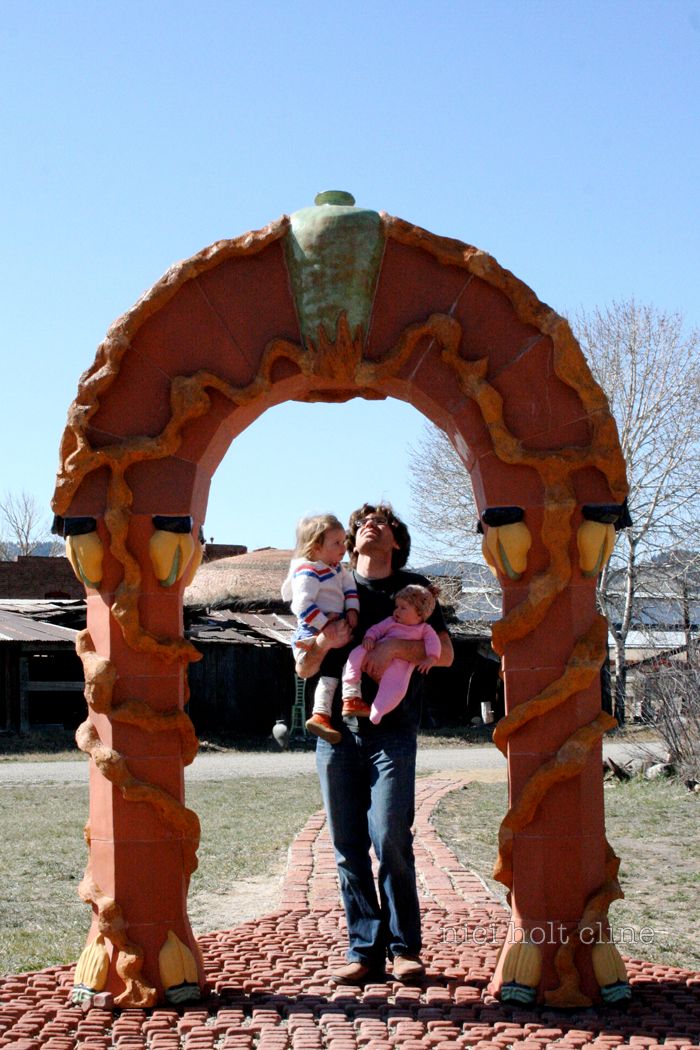 :: I had about a 45 minute turnaround to get back out the door after Helena. Just enough time to unpack and repack and eat a piece of cheese. Ruby and I picked up Jennifer and headed north to Quinn Hot Springs where we met up with eight girlfriends for some soaking and gabbing and loving on our dear friend who is about to have her second baby.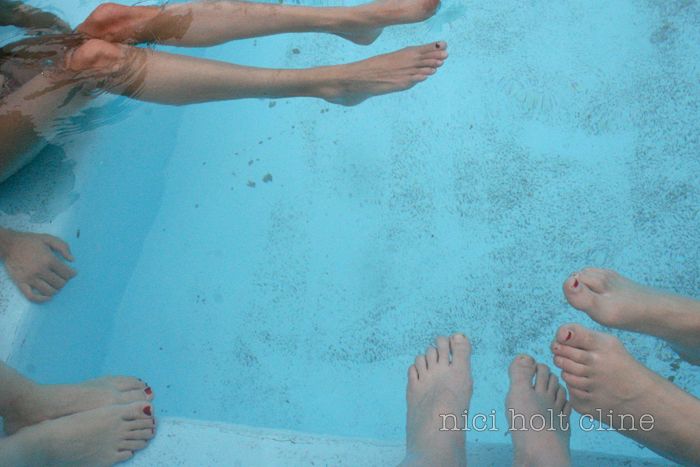 One thing of note is that I was kicked out of the bar. After dinner, the ten of us walked into the bar area of the restaurant where a lively karaoke scene was gearing up. We started thumbing through the big, blue three-ring binder, picking songs. Dancing, laughing. Casey and I had our babies sleeping in slings. The bartender called us tacky. Told us to get right on out, completely appalled that we'd be in her bar in tiny town Montana with our sweet girls snoozing safely against our bodies. And while she was wrong and unnecessarily bitchy, we decided to head on out with our tribe. We had our own party laying like pick-up-sticks thrown across two queen beds. I didn't even get to sing Whose Bed Have Your Boots Been Under?
:: Margot is totally hooked on what she calls The Crazy Movie. We watch it every day.
Honestly, I can't get enough of it either. So brilliant.
:: Bug is a big help in the garden. She asked for her own garden and so she has it. Carrots and a pumpkin are all her heart desires. And to water with her own blue watering can.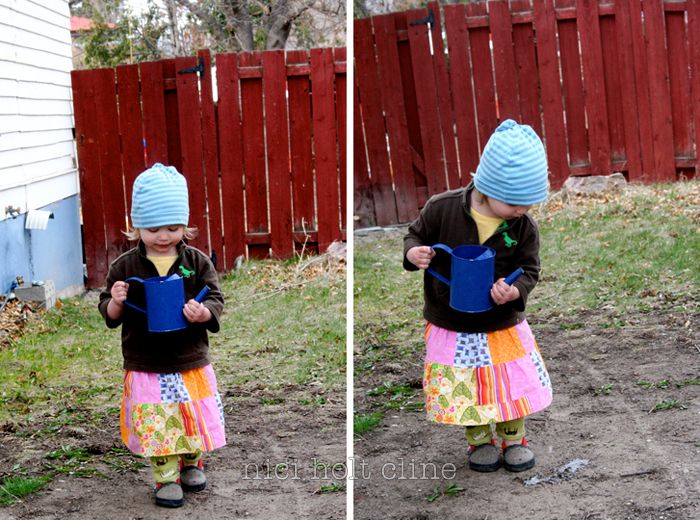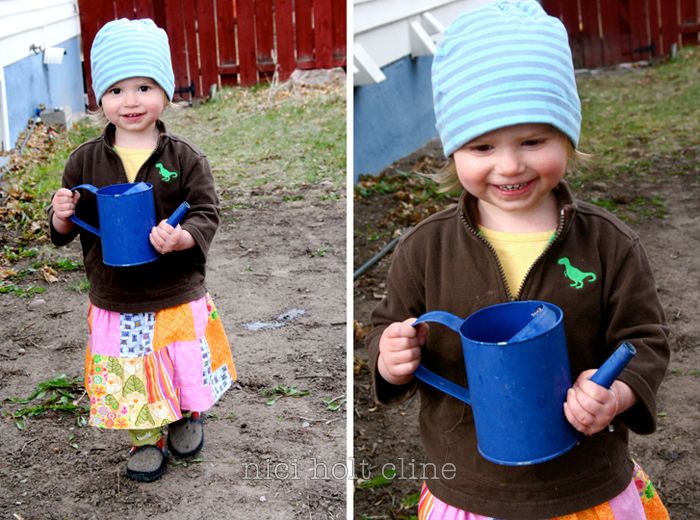 :: Ruby has really been discovering the power of her hands. Observing the wonder and awe at seeing something for the very first time is truly amazing. And poignant. Hands really are pretty cool.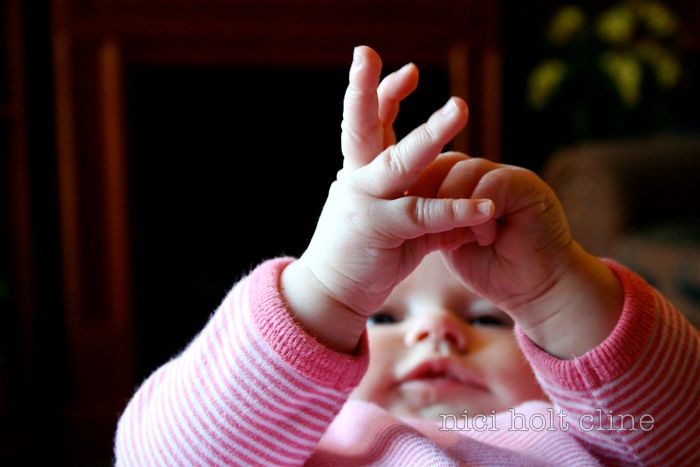 :: I adore my kids' bedroom. It's a lively space where we jump on the bed, read just one more book, don endless clothing permutations, dance and play. One of my favorite parts of being home with my girls is getting to spend time in there. When I worked outside my home, I came and left that space more than I stayed.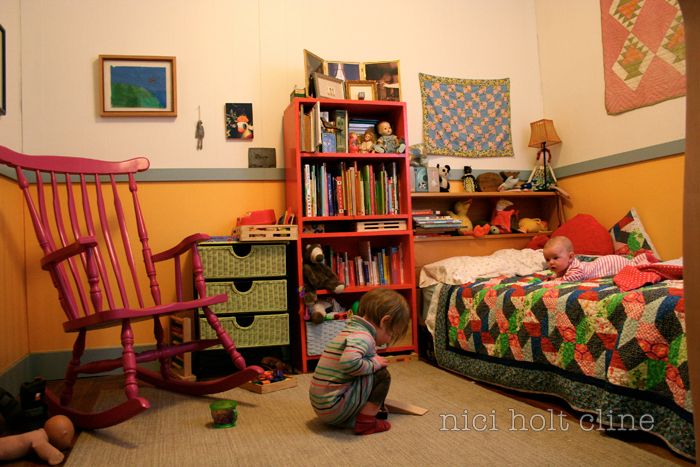 Some days, we spend hours discovering and rediscovering all the treasures between those walls.
You might also like