I had a hard day yesterday. Ruby is teething and Margot is grumpy. Maybe Margot is grumpy about Ruby's teeth or maybe Ruby is getting teeth to more adeptly defend herself to grumps…either way it is an exhausting combination.
And by 'exhausting' I mean, for the last several days I get a total of about three hours of sleep per night in 20-45 minute chunks of time because my sweet Ruby needs me. And while in a thick fog of oh I am so tired I could sleep right here on the kitchen floor, my sweet Margot needs me.
I know it is fleeting but while in it, it's hard. And while in it yesterday, I got an e mail from our local paper and within a few hours, I was standing in my tiny studio, Ruby on my hip and Margot somersaulting at my feet, with a photographer and reporter.
And then
this
in today's paper, right under
"Woman's Ear Bitten Off in Alleged Assault":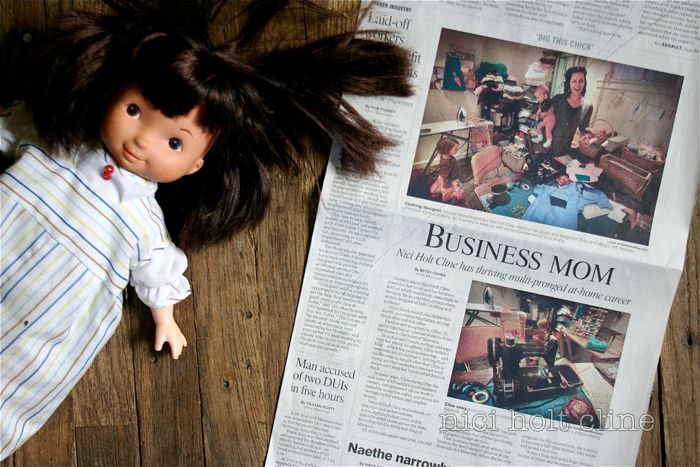 When I pay attention, life gives me exactly what I need at the right moments. Yesterday, I needed a shot in the arm and that's what I got.
I just had to hop on my blog and say THANKS for your support. I am abundantly grateful for the opportunity to be writing and making while home with my children and I am whole-heartedly appreciative of my community.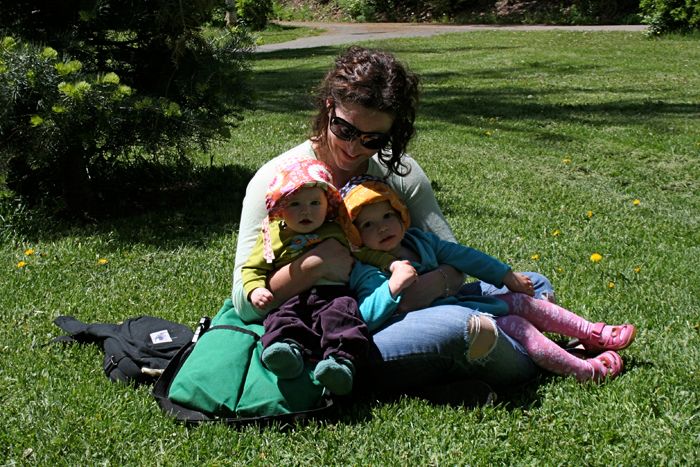 And, a few businessy items:
1.
In response to the emails re: working from home/blogging/sponsorship/marketing handmades/social networking/etc:
I am considering putting together a gathering (like a half-day conference kinda thing) where we could all put our brains together to give and receive inspiration and tips to make it work for each of our own unique visions. Does this appeal to anyone?
2.
I am hiring a part-time seamstress/seamster. Flexible hours, work from home…email me at
[email protected]
if interested.
3.