papa's work shoes and Margot's barrette by the front door
I have decided to find joy in the shit I trip over. Yes, sometimes I say swears but, for the most part, I love how the shrapnel splayed across surfaces indicates a home well loved and lived in. And it totally captures my life right now: the ages of my children, our busy schedules, the fact that we prioritize going outside to picking up, our pets with enough hair (I'm certain) to weave together skeins and skeins of yarn.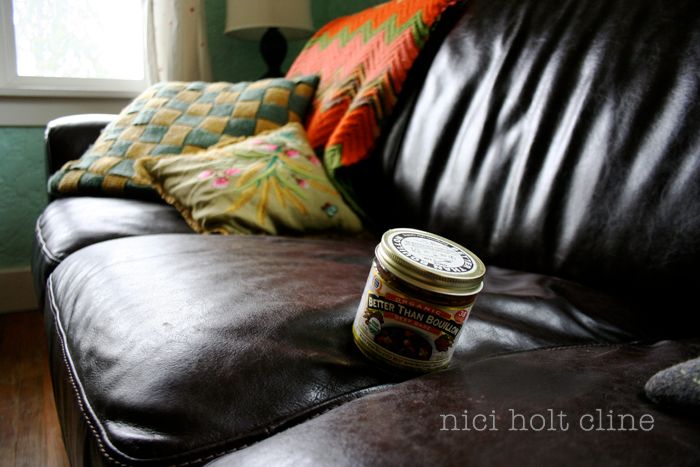 beef bouillon on the couch
My friend,
Kelle
, did this thing on her blog where she posted a lively space in her home and asked others to send her their own lively spaces. It was beautiful and so fun to see and read.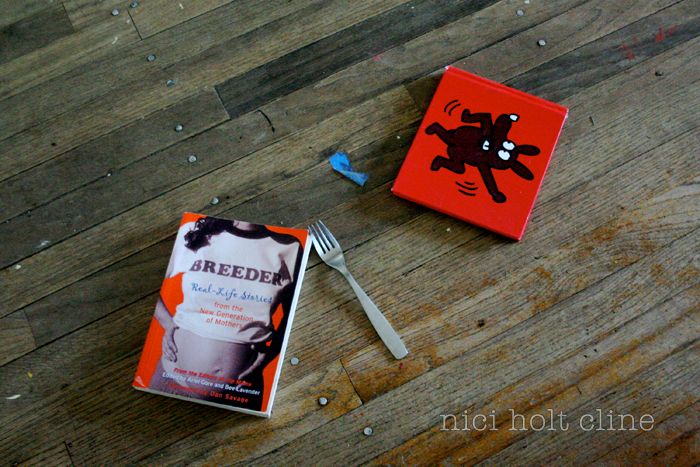 Ariel Gore's 'Breeder', a salad fork, painter's tape and Keith Haring dog book
Inspired by her model, I am asking you all to contrinute your curated messes: piles discovered around your home, precious collections that explain your life right now. The messes are indeed uncurated but you are the documentarian, seeing beauty in the pile, framing it with your lens and recording the moment.
Ruby's toys on the floor of my studio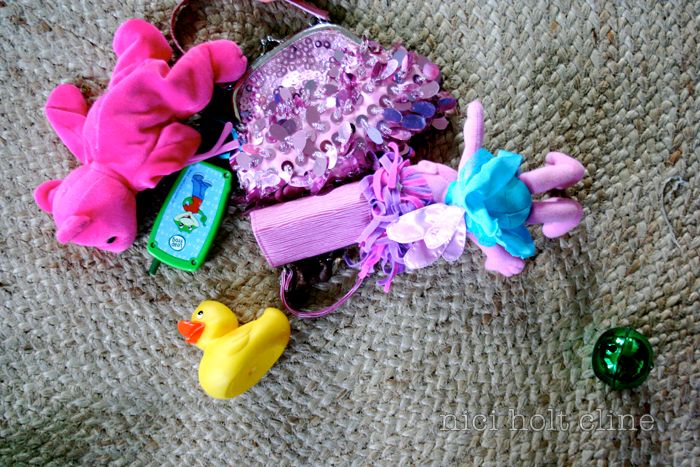 the contents of Margot's back pack
OK? OK!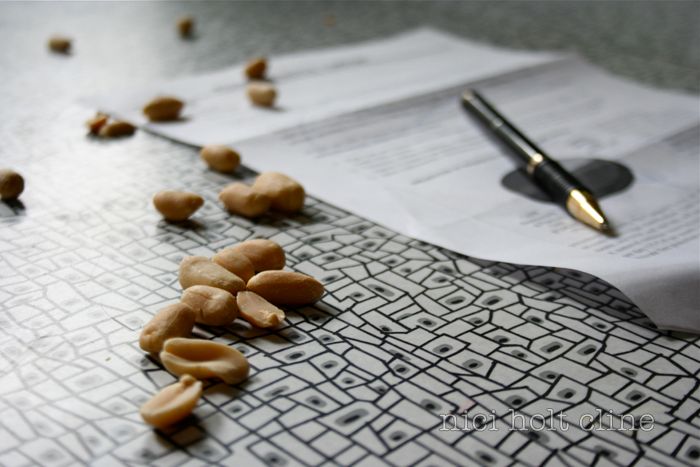 water bill with drawing on it and afternoon snack
To participate, upload your photos to the
curated mess flickr group
(my first time on flickr so please tell me if I should do something I haven't!) or, if you blog or tweet or facebook or something similar, post a link to your curated mess in the comment section here. I plan to share some of your inspiring
curated messes
right here on dig!
my childhood doll (Jenny), sun bonnet and gardening glove covered in fresh dirt
Here's to discovering joy in misplaced objects! Have a great weekend out there.