hump day nuggets: little bits of the season in photos and words about the last week

Some bigger, stronger, smarter creature busted his way into the chicken coop last weekend and killed our hens. Four of the five, that is. Paige is totally unscathed.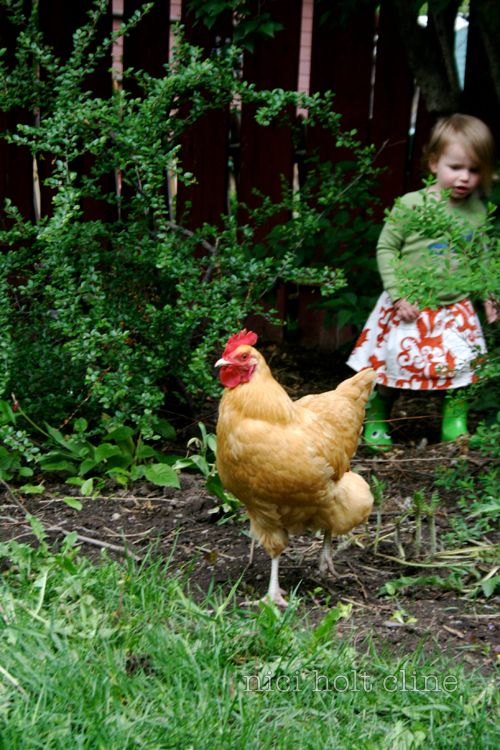 It devastated me. Our girls, who, as chicks, lived in our guest bathroom shower. Who laid eggs that fed our family. Who sunbathed with our cats, jogged with our kid and loved to have their butts scratched. Our pets.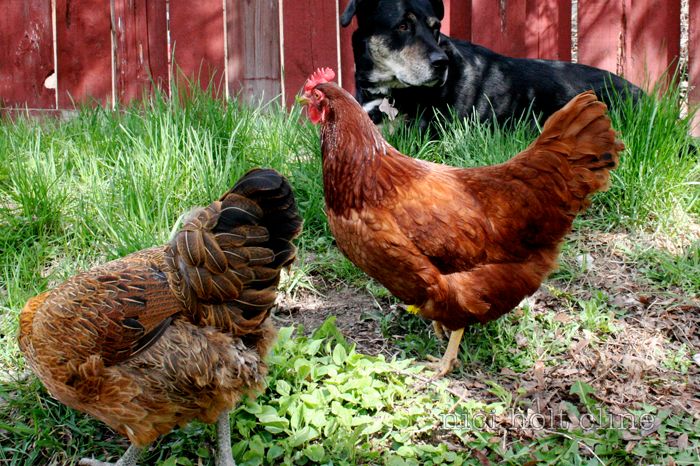 They definitely died a terrible death and I feel guilt that our bomb-proof run wasn't so bomb-proof. Most likely a raccoon or several. We were out of town and our Durango friends arrived to a stressed chicken, body parts and one carcass, Ida. Oh it is just awful. It sucks to think about it, explain it to Margot, eat the last of their eggs. All of it.
Today we drove north into the Missions to visit "Rowan. Like a boat." And, we returned with four new little hen pals for Paige. The process of me tidying the coop, discovering stray feathers all over the yard, introducing the hens to each other and their new home was hard. And ceremonial in a good, closure kinda way. And then, one by one the other three dead hens revealed themselves to me. We have a big backyard but not acres or anything so it was strange that we hadn't found the girls. We had looked everywhere, even in trees and then, when I was ready or they were ready or
something
, I saw all three within 10 minutes. Each tucked in a corner, wet with rain water and blood.
Paige The Survivor and her new pals: two Rhode Island Reds, a Silver Wyandotte and a Barred Rocks. Name ideas?
Part of me wanted to wait for Andy to get home from work to scoop them up but the bigger part of me decided this is part of having chickens and something I needed to do because they deserved to not be just laying there any longer. I thanked each hen for the food she had provided. I took deep breaths and scooped up my crushed birds. And, I collected a few feathers from each girl to place under the wild roses they loved to scratch around, despite my best efforts to dissuade them.
It's tough, in that ache-in-the-belly way. But here we are moving on, moving through.
And, among all that sadness and unfairness, there's a whole lot of beauty too.
:: There's the journey there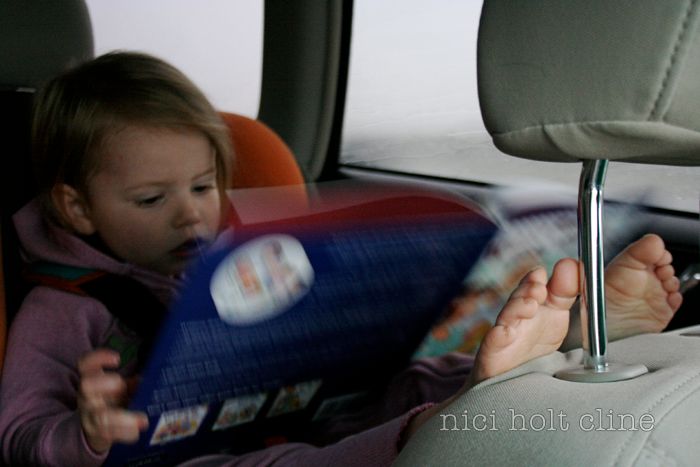 with spring green new life,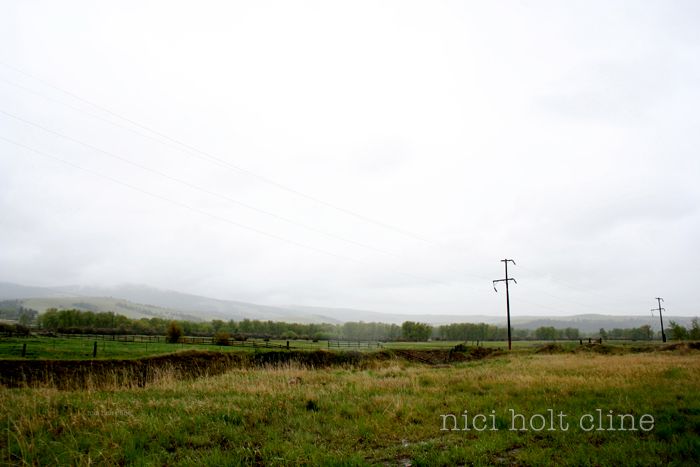 pit stops,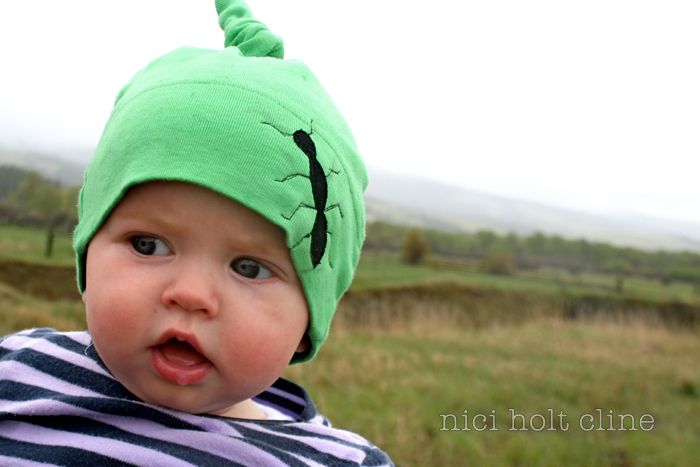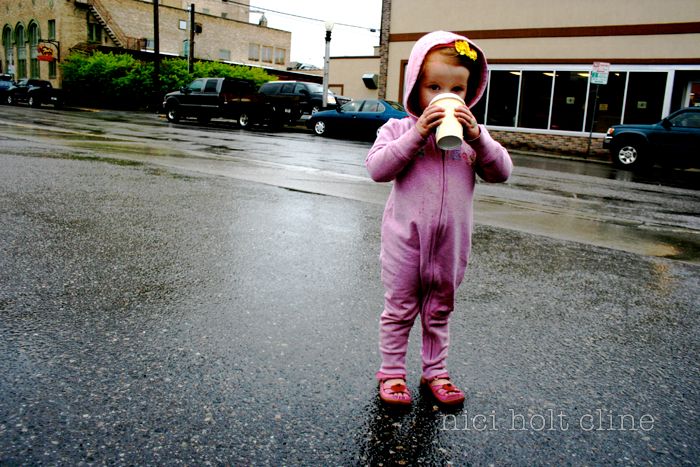 and stormy weather.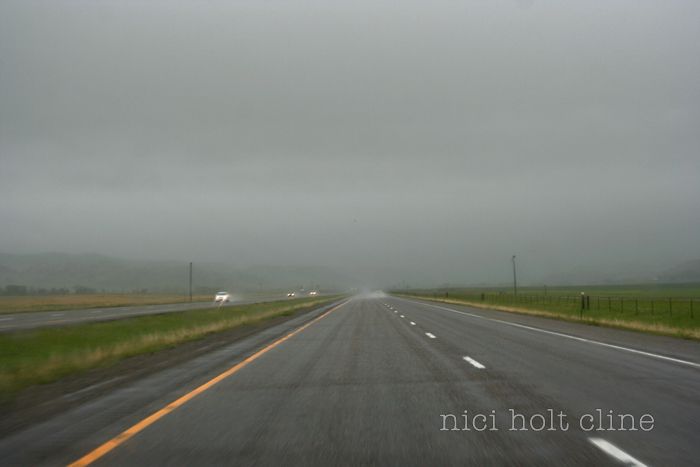 :: There's the destination
with friends and family,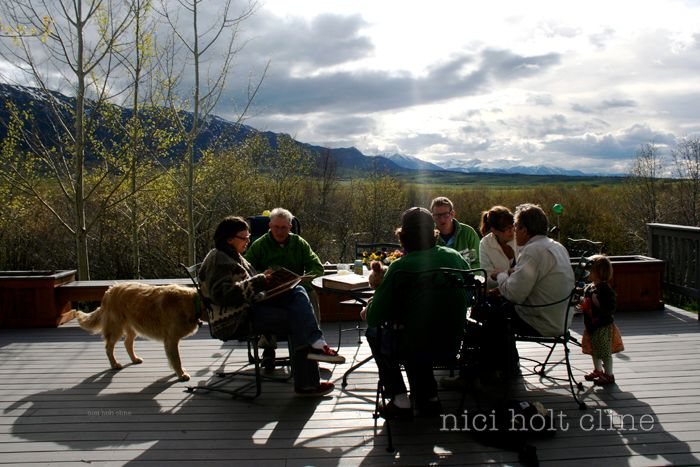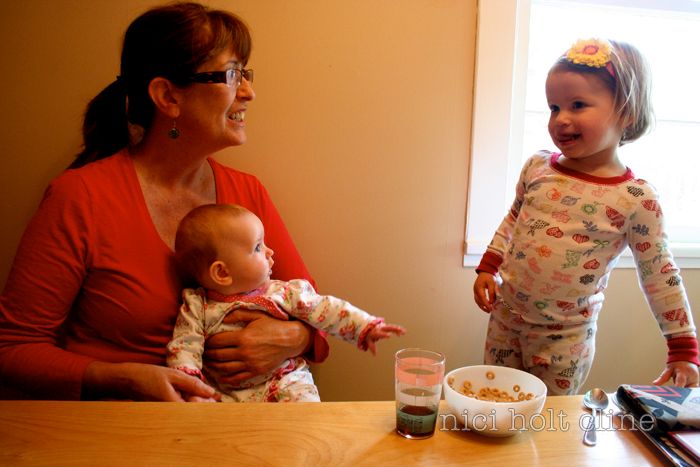 loving life,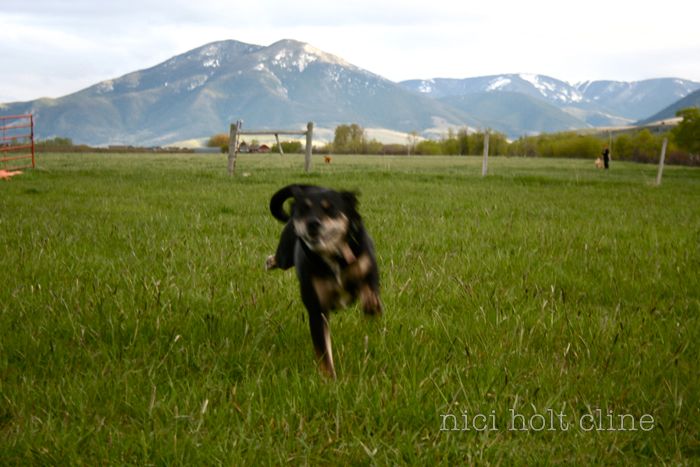 sharing history,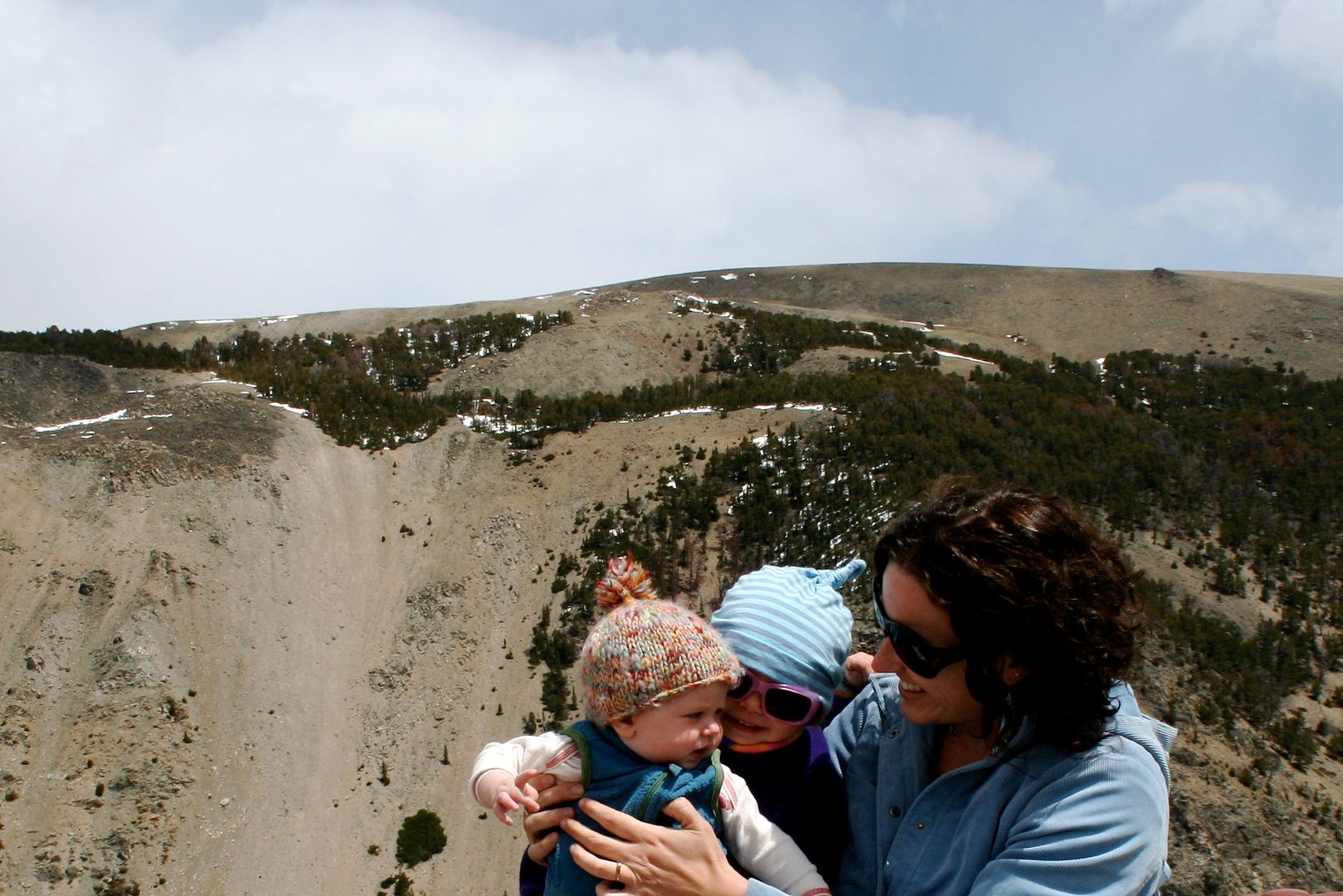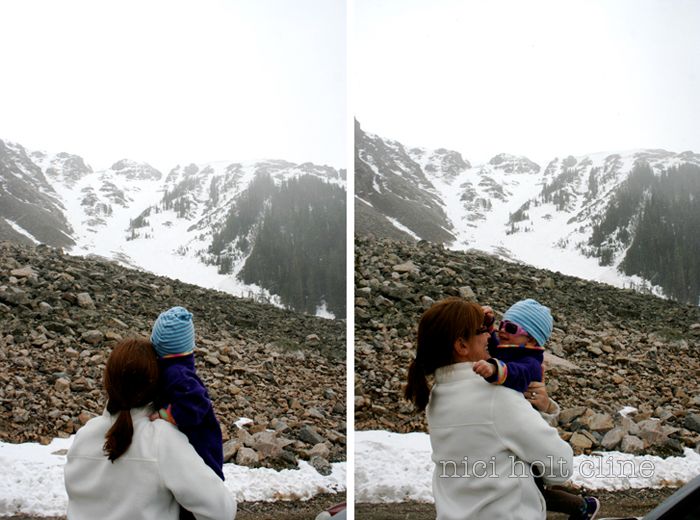 exploring.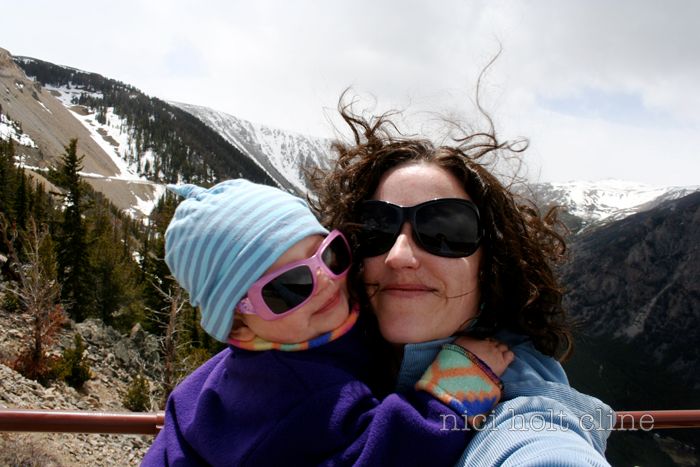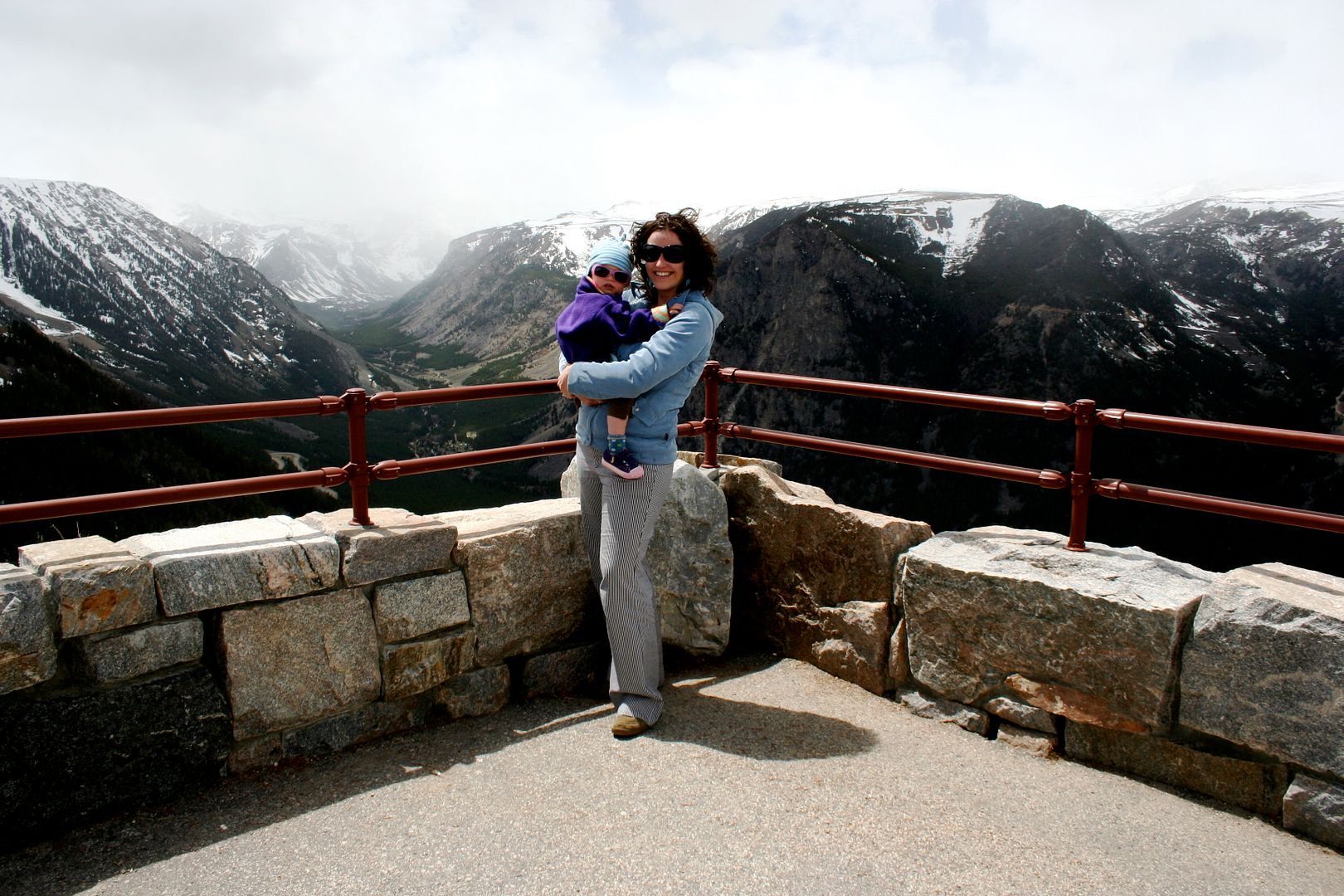 :: There's the journey home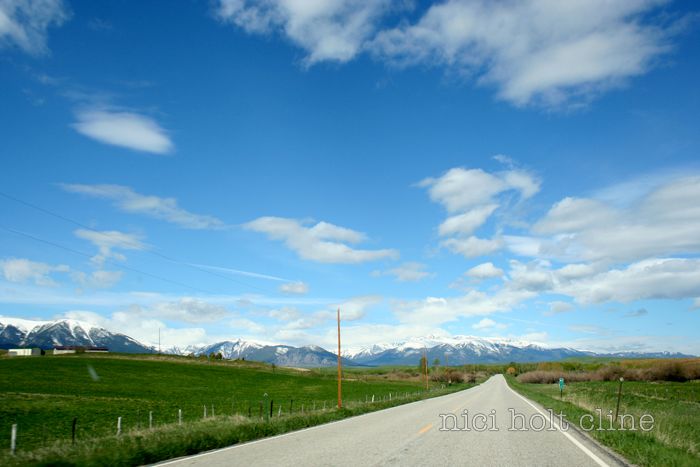 with one-way streets,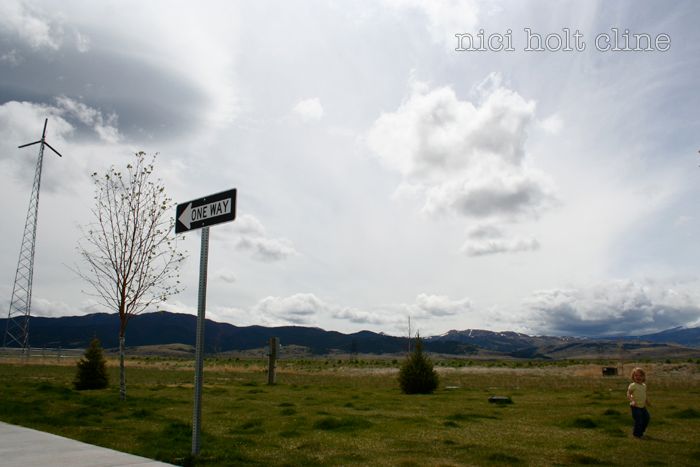 big obstacles,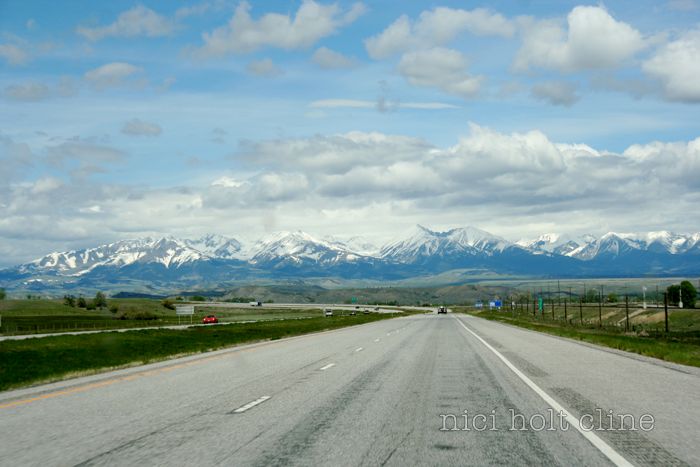 and love.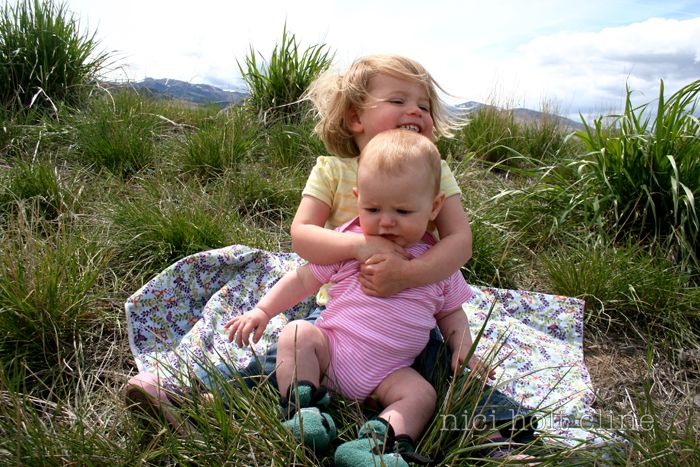 :: And, there's HOME. Where little yellow flowers bloom in epic numbers and are both a thankful little bright spot amid monotony and an invasive pest. Depending on one's mood.
Aren't most things that way?