Sodastream is a dig sponsor this month.
We drink a lot of bubbly water in my home. We
love
a good carbonated water. Andy calls it
tasty beverage
swearing it is more thirst quenching than still water. So, you can imagine my excitement at getting
this bad boy
in the mail (*just in time* for Father's Day) in trade for a product review! EXCITEMENT.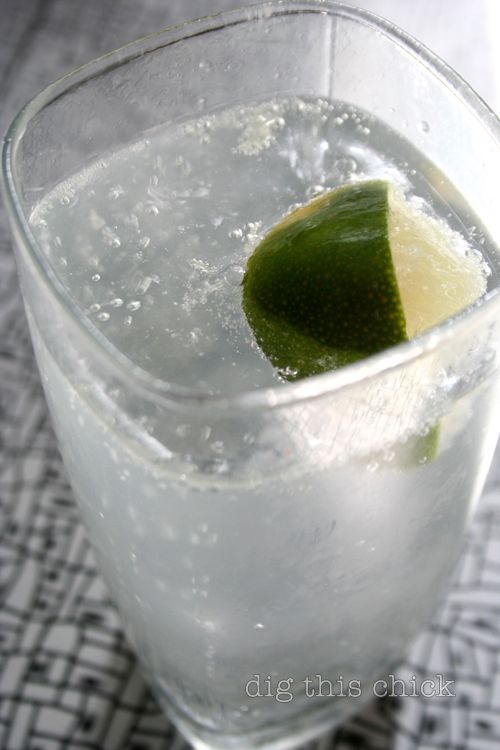 We adore sparkling water but what we don't adore is all the waste. The heaps of plastic bottles in the recycling and we can't even recycle glass in Missoula. It is seriously agonizing to me. Also, it is a spendy little habit. Well. With this slick, charming unit we now have the dreamy combination of
A) Bubbly water whenever our hearts desire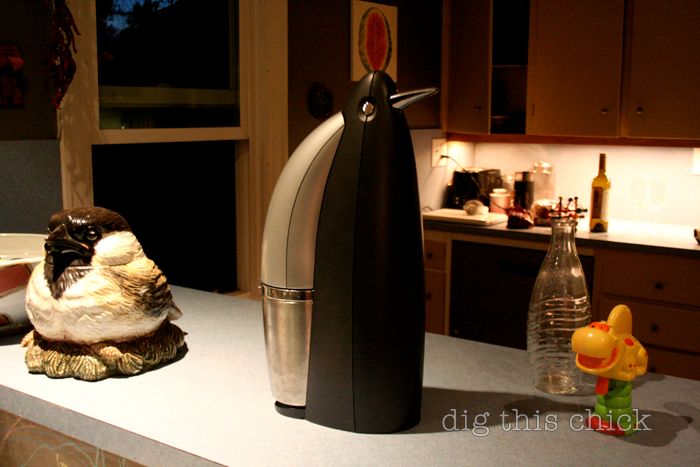 He keeps me company late at night all perched on his counter among the day's debris and the chickadee cookie jar.
I wanted to surprise Andy with it but our
Sodastream Penguin
happened to arrive on a Friday and he is home on Fridays. There was no hiding it plus I am a terrible liar. He was all,
um, babe, why do we have a giant box that says it is combustible on our front steps?
Really, there is no maneuvering around that one. Secretly, I was kinda happy because we got to crack into it right then. And, I might be a bad liar but I am a worse waiting-until-the-day-gift-giver.
We are impressed. It works well, is solidly made, well designed and super easy to use. Let Andy demonstrate:
Some cool features besides HAVING UNLIMITED BUBBLY WATER ACCESS:
The glass carafes are a great size and have vacuum lids
The CO2 canisters are refillable (seriously, no waste!)
You can add syrups or fruit essences to make flavored bubbles like pop and tonic water
Margot wouldn't be more tickled if a dinosaur and elmo joined her for pancakes in our kitchen
Sodastream also sent me a generous variety of flavor additives. So far, we really like everything we've tried. We aren't big pop drinkers but I am impressed that the soda flavors are all-sugar (no high fructose corn syrup) and the fruit essences are delicious and light.
So, yay all the way around including yay that a dig reader will
WIN
a
Fountain Jet Soda Starter Kit
. It's not a penguin but still very cool. Leave a comment and I'll randomly select a winner. This giveaway is only open to peeps in the continental US and comments close at 10pm MST, Tuesday, July 6.