I sew but I haven't always. I come from women who can turn and press, slip stitch and machine baste like nobody's business. I still have a lot to learn but I am getting there, wherever there is, that is. One of the things I love about sewing is that there is always somewhere to go.
I think if, three years ago, someone told me I'd understand how to
open out band and tie facing at side seams; pin front and back at side seams matching notches and turn band facing over back and stitch seam; press and slip stitch pressed edge of band facing over seam
I would guffawed like George Bush when he tried to say that
fool me once bit
.
Let alone if they had told me I'd have a growing business around it. And here I am…not just polishing-a-turd sewing but like really making stuff that turns out how I see it in my head. And with fewer and fewer swears and seam rips.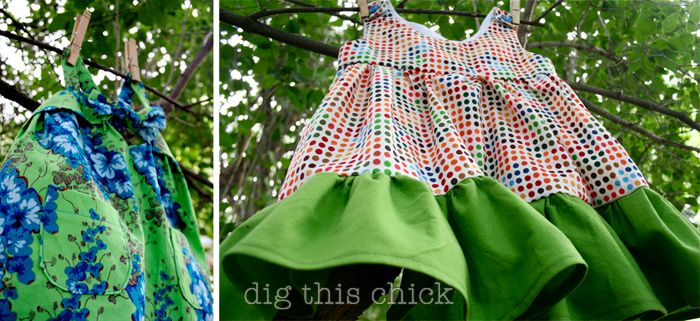 While I do have a nice industrial Pfaff (thanks to the amazing generosity of a dig reader), I still do nearly all of my work on my old Singer Featherweight. I just always go back to it like a favorite pair of slippers. I've felt kind of shy about admitting this until recently. Because, it seemed, real seamstresses have fancier, newer machines. So, what brought me out of my shyness? First, my machine was
pictured in the newspaper
. And then I took it in for repair shortly after and when I picked it up the repair guy said, "so, how often do use this machine?" I told him daily and he showed me my cord with all the wires fused into a hot ball. "I'll say," he said. I thought he was then going to tell me I needed to upgrade, that I was overusing her. But instead he said, as her lovingly taped the case, "you really can't beat these machines. This will last you another hundred years or more if you take care of it." Yep.
I learned on that machine, I inherited it from my grandma and my mom learned from her on that machine. And, I will continue to get there with my Singer. How can one not love something called Singer? And Featherweight? Two things I am not and my sweet machine is.
So last Friday night, I was giddy in my studio. My Singer and I were
making dresses for my daughters
. We have a wedding this coming weekend and it seemed a good excuse to make Ruby a bright frock to hit at the knee of her crawling legs and Margot a vibrant number to twirl in. Margot picked the fabric for her dress and I didn't even try to talk her into something else. Well, I kind of did but dropped it as soon as she declared,
mama, I love that polka dot one a lot
while clutching the bolt.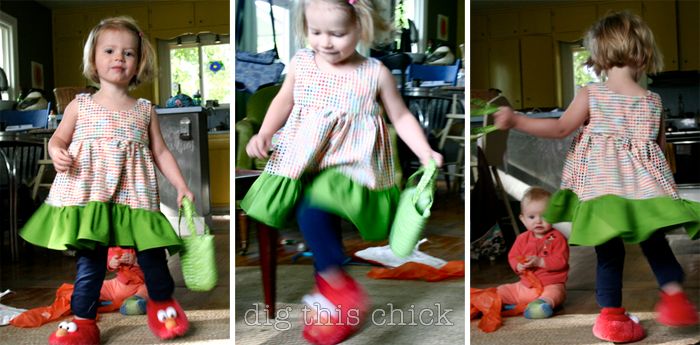 And, while it certainly wouldn't have been my first or even seventh choice, it is perfectly Margot. Right down to the green ruffle. She picked that fabric too.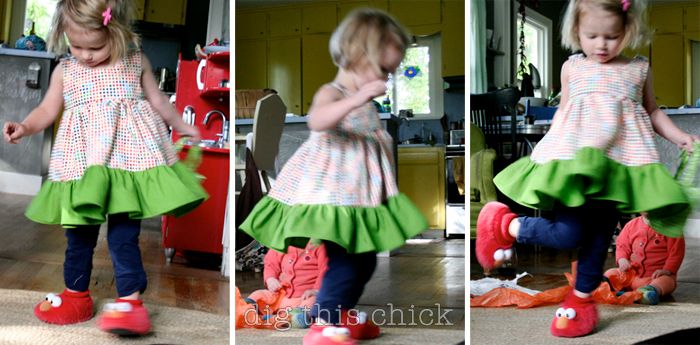 It twirls. Margot LOVES it. And I love that.
As Margot says, Ruby can't talk yet. Because she's just a baby. And Also Ruby thinks everything I say and do is brilliant, so I picked the fabric for her dress.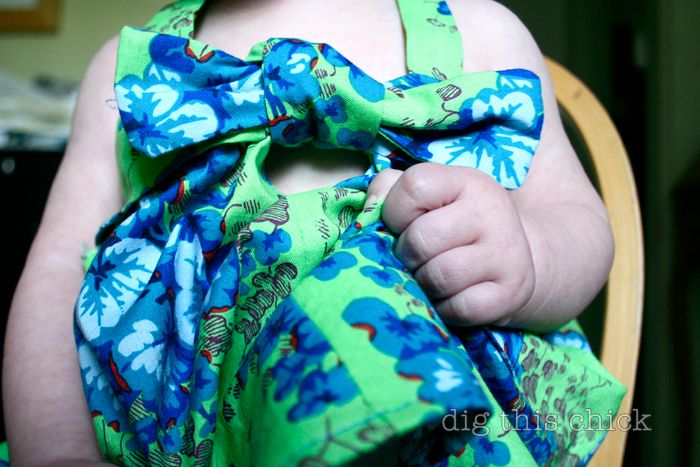 And, it's perfectly Ruby.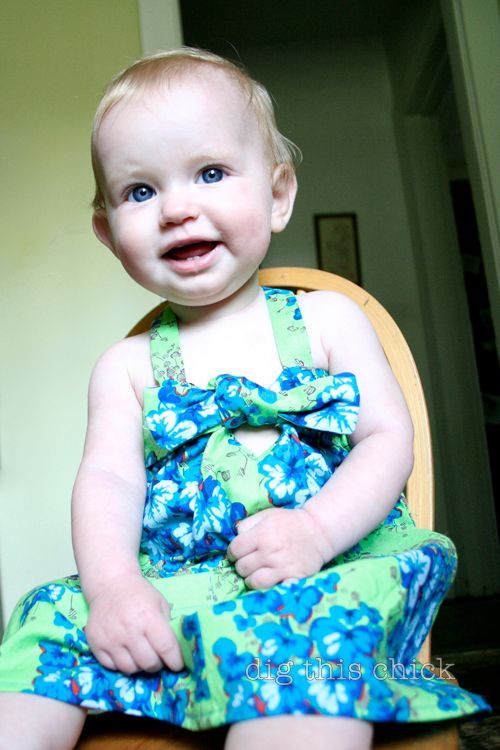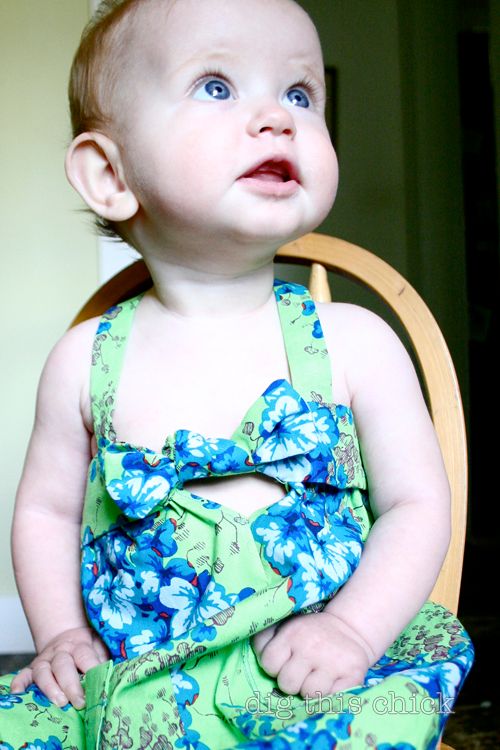 I wrote about sewing that night, the guidance of my mom and how I got
here
, in this week's mama dig's,
a good seamstress
.
Now…Andy's all decked in his new ensemble (he's in the wedding) and my girls are charming in their new dresses. What's mama to wear?
You might also like