hump day nuggets: little bits of the season in photos and words about the last week


I didn't cover my tomatoes the night of the first frost. It's so painful. Pounds and pounds of wasted food. I try to make myself feel better by knowing the chickens will eat them but, really, I feel irresponsible and bummed.
Perhaps it's a testament to the number of balls my family us juggling right now. We're in this lovely and crazy-making FULL space: Andy is a few months from completing his arduous four-year electrical apprenticeship and he has his first solo museum exhibit next year. My writing and sewing endeavors are growing. There's the stuff that is so at the bottom of the list but always talked about like our backyard fence that has been about to fall over for three years and Ruby's placenta in the freezer. And then we have these two kids who have taught me a deeper understanding of words like busy and tired and happy.
Andy and I have always been big dreamers. I wholly believe that if you say it out loud and commit like there's no going back, there's a good chance it'll happen. So, in that spirit: In five years, Andy will be painting full time, I'll write a book and we will travel for many months in a VW Eurovan in South America.
Andy's most recently finished oil painting. His exhibit will be at the Holter Museum in Helena in 2011.
But, first, I will drink coffee, forgive myself for not covering the tomatoes and hang out with my kids like today's all we've got.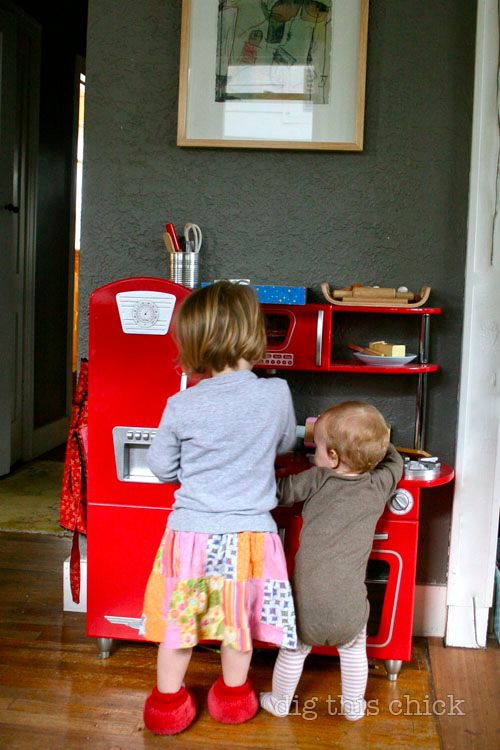 nuggets.
:: We lost the last of our tomatoes but we did manage to eek out a few last-minute cauliflower.
:: And the beets! Oh the beets this year are off the hook.
Wouldn't this make a fabulous wedding bouquet? Washed up of course.
:: When Ruby materialized I imagine Alice was like oh great another loud, needy creature to compete for mom and dad's attention. But she quickly remembered that these little ones eventually eat food and are uncoordinated. She rarely leaves Ruby's side.
:: This time of year I am *obsessed* with unpicked fruit trees. Andy tires of my repeated exclamations. Did you see that plum tree?! Do you think they are going to pick it? Turn around. I'm going to ask.
They almost always aren't going to pick it and are psyched to give.
It feels like when we were in college looking for a place and my radar for a for rent sign was skillfully astute. I can spy an unpicked fruit tree like nobody's business.
:: The chickens are stoked gardening season is over because that means unlimited free rangeness. They gossip and prance all day long.
Maude is one tough chicken
:: We harvested our giant pumpkin.
:: Margot is at the bike-riding age so when we the opportunity to review the Sevi Push Bike emerged, I squealed with excitement.
Margot immediately took to it but she isn't speedy just yet.
It's great and we love it. It came assembled (and not a ton of packaging which I always appreciate). We wanted a balance bike (instead of a bike with training wheels) because we like how they allow kids to explore balance and get comfy with two wheel-ness before moving onto the real deal.
It's adorable, well made and light weight!
:: Corn! I just keep buying and preserving more and more. It's so easy and delicious and with a corn farm just down the street I can't help but happen in there all the time. And I buy corn.
In response to questions: to preserve we blanch for a few minutes, cool and cut the kernels from the cob.
Easiest way to remove kernels: balance the cob on a bundt pan
And then freeze on cookie sheets, remove with a spatula and pop in freezer bags.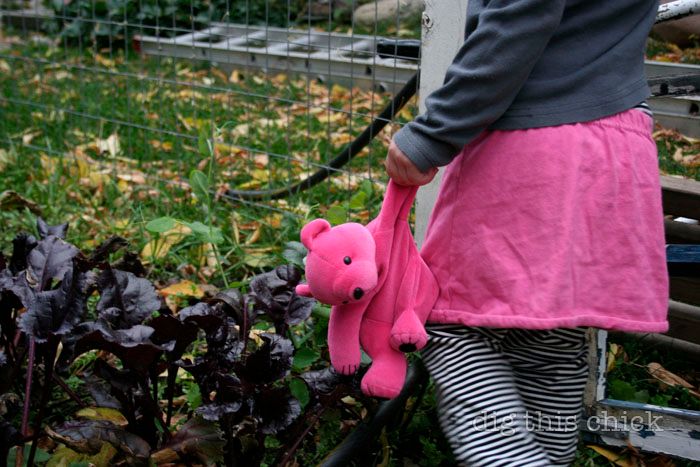 You may have noticed Margot's darker pink panda bear (he's always referred to by his full name) in photos lately. He's usually tucked in her shirt because he's so cold mama.
:: Love going to the library with my kids.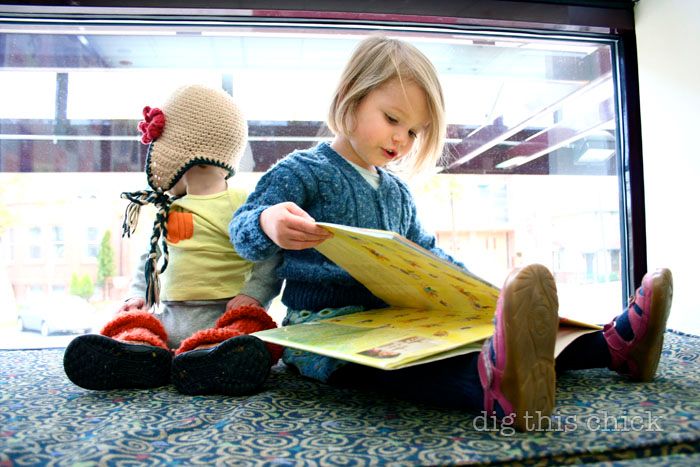 :: Followed by the museum.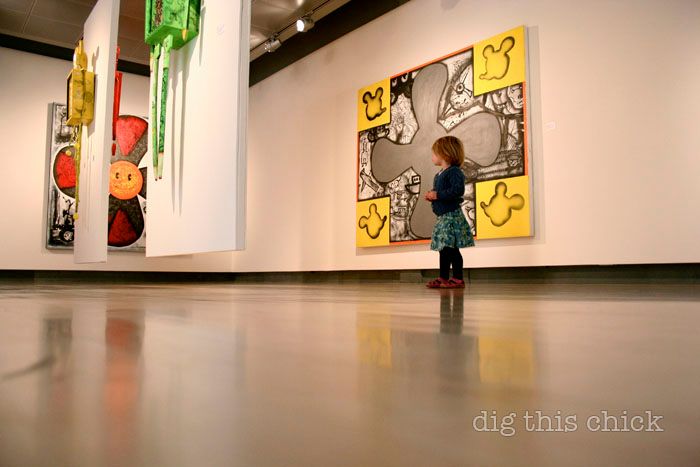 And so there are balls in the air and some fall and splat like a frost-ruined tomato. That's life. Or, at least that's my choice. I'd rather juggle lots of balls flying all over the place and some falling than a select few balls safely secured in my palms.
I quote her, this poem in particular, regularly but here it is again because it's just so poignant and perfect.
The Summer Day
by Mary Oliver
Who made the world?
Who made the swan, and the black bear?
Who made the grasshopper?
This grasshopper, I mean-
the one who has flung herself out of the grass,
the one who is eating sugar out of my hand,
who is moving her jaws back and forth instead of up and down-
who is gazing around with her enormous and complicated eyes.
Now she lifts her pale forearms and thoroughly washes her face.
Now she snaps her wings open, and floats away.
I don't know exactly what a prayer is.
I do know how to pay attention, how to fall down
into the grass, how to kneel down in the grass,
how to be idle and blessed, how to stroll through the fields,
which is what I have been doing all day.
Tell me, what else should I have done?
Doesn't everything die at last, and too soon?
Tell me, what is it you plan to do
with your one wild and precious life?
You might also like