Dear Internet,
All I want for my children is for them to have fulfilling, successful lives. And I want them to define fulfilling and successful. I want honesty and compassion to inform their personal understanding of fulfillment and success. I want my daughters to give people the benefit of the doubt, to question and lead by an example of self-reflection and integrity.
I am talking about our family's value set, our morals, what we know to be important and trust to guide our actions and choices. This is hot button topic lately. Value sets. My values surrounding relationships with other humans begin with respect, empathy, honesty. Always and the end.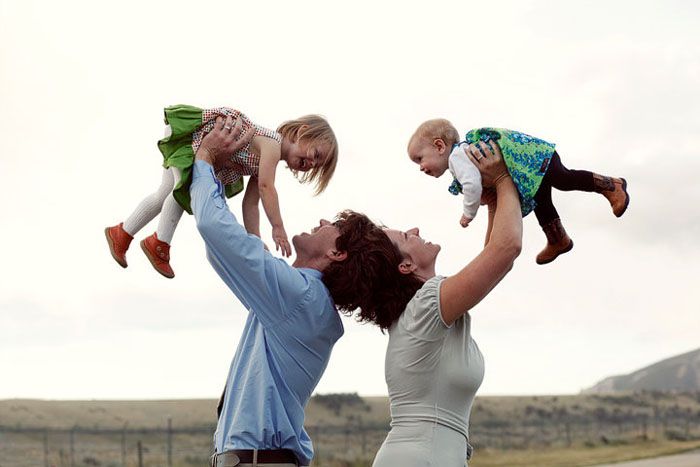 I am happy. I have a wonderful life. I want more for the next generation.
photo by Holly Andres
All this prologue is to say this: I am disheartened and confused as to why people spend time and resources disapproving of, avoiding and trying to change people because of who they love. It is hateful, unproductive and unlike the deity whose approval they seek.
I want communities and individuals to devote energy to constructive, educated efforts that better the world.
I want people to get over the orientation vs. choice of gayness. Margot loves orange. She likes to wear it, draw with it, look at it, adore it. It makes her feel fabulous. She is true to herself. I think it is wonderful and necessary that she understands, asserts and exhibits her love. If you like blue better, go for it. Let Margot love orange. Blue and orange are complimentary colors you know. They function best together.
I want my children to look back on the issues surrounding human rights for gay people like my generation regards racial segregation and a woman's right to vote. Like, "Can you effing believe that even happened and not that long ago?! I am so thankful our people and government took care of that horrid injustice."
Here's the thing: I am on fire about issues surrounding the rights of humans who like other humans who have the same sex parts. See how ridiculous that sentence is? It is. Additionally, I am dedicated to truthfulness, art, the golden rule, education for all, non-toxic food, open space…
I have the high charge of raising two people to be stewards of our planet and culture. I care about their future, I care about the future of your families. I am voting on Tuesday. Because I want people in office who represent my values.
Will you vote? Whether or not you share my values, voting is your voice and the voice of our kids. Do you feel too busy and/or like you don't know the issues well enough to make informed decisions? Me too. Please don't use that as an excuse. This weekend, take one hour and talk to your friends, google ballot initiatives and candidates. Do it.
Leave a comment telling me (the world!) that you are voting and why and you will have a chance at winning a $25 gift certificate to my shop.
To true love,
dig