hump day nuggets: little bits of the season in photos and words about the last week

Nuggets might have been published earlier today had some disappointing individual not stolen my identity and tried to open a used car dealership (true story) and/or had Ruby napped. Ah life.
I thought I finally got Rhubarb to nap but I think I hear her gossiping in there. Pretty sure when I open the door, I'll see something like this:
It's true. This is what I saw. Consequently, these nuggets are a drawn out labor of love.
It is so wild to me that Ruby was hanging onto survival a year ago.
She yanks me out of my memory by not napping the last few days. Literally, any time I'd have to reflect on where we were a year ago is trumped by her whole-hearted eagerness to not miss a minute of what life has to offer.
I have thought a lot about how to explain her determination to live a year ago. Everything I come up with sounds so cliché. She fought. She defied expectation. In a way I feel like those statements are a disservice to those who experience what I experienced and don't have a one year-old. It's not about fighting, defying expectations.
It's just where I, she, we happen to be. Here, both alive and well and so grateful for that.
A year ago was a really shitty day. It was day five and I remember feeling like we had surely seen the worst. I had decided to stay in the room and hold her hand during an intubation to remove fluid from her lungs. I felt burning hot static in my ears during the procedure that seemed more like they were trying to retrieve her intestines through her mouth. And then we learned she had yet another infection. The next day felt a bit more hopeful and then a big set back. I crumbled into mess of violent, ugly, raw emotions when I realized, like fully realized that she really might die.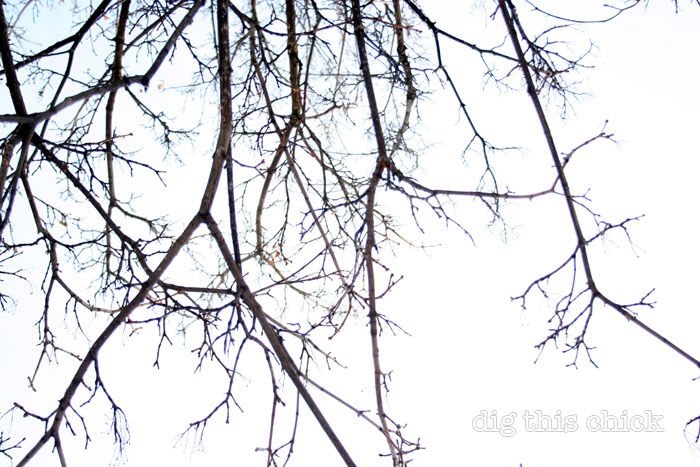 I definitely have reverence and appreciation for the dark, blurry hole that swallowed my soul a year ago but I am relieved, and a little surprised, to know I am not, right now, emotionally in that place. I felt a surge of sadness and fear this fall and anticipated it would be more intense now. But it isn't. And I think that's pretty amazing and kind of a relief. I wonder if Ruby is not napping so she can constantly stare into my purpose and tell me she is healthy, alive, thriving, in love and spinning on the planet just like all other one year-olds.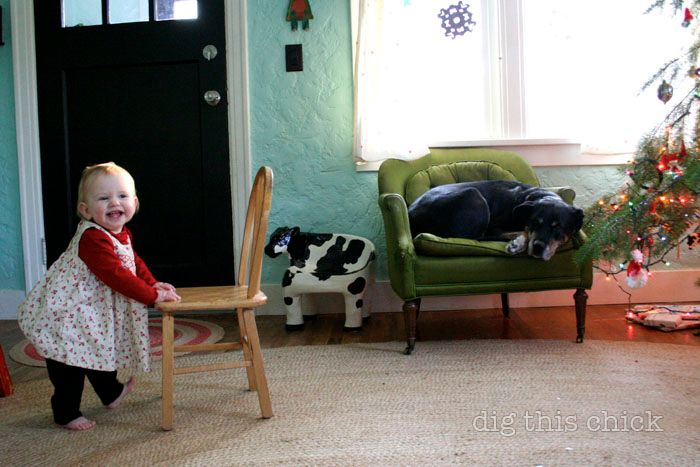 nuggets.
::  There's this manipulation that Margot administers to Ruby. I always know when it is about to happen because she gets this sweet, high, sing-songy voice. They will be playing and then Margot channels her inner siren and lures Ruby. "Ruby! Hi Ruby! Look at this Ruby. Isn't it beautiful? You want that don't you? There you go," as she carefully slips the crusty plush dinosaur into her palm while removing the red block and never breaking eye contact or a smile.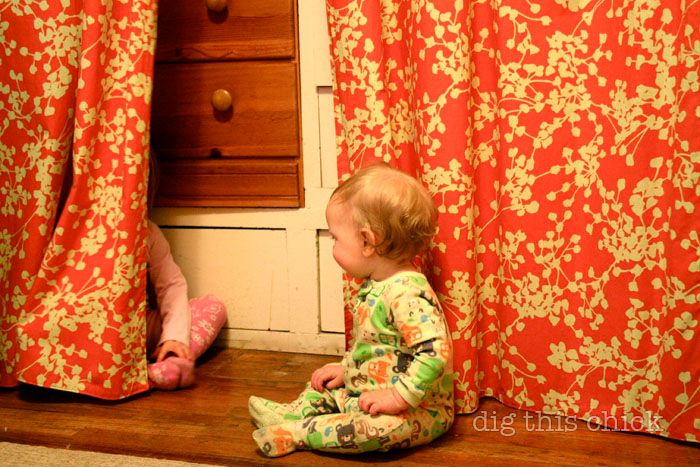 Come here! Come on Ruby! It will be so fun!
I am a bit encouraged when I see Ruby taunting Margot. It reminds me of when my bff Lindsay and I zipped my brother, Travis, into a duffel bag and threw him down the stairs (I KNOW). Eventually he grew tall and could pinch back. Thankfully he hasn't yet tossed me down the stairs in a container. But if he did, I'd so deserve it.
:: Margot's favorite exhibit at the moment.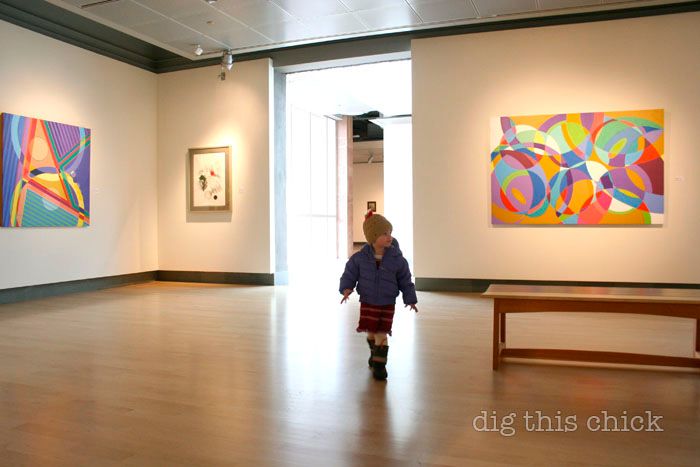 :: After our date on Saturday, we took the girls to see Santa downtown. Margot was very excited but, once we arrived, kinda unsure about the whole thing what with the screaming children that parents insisted sit for a photo. Margot did want to sit on his lap and we don't have the photo yet but imagine this: Margot on a knee, intrigued but not impressed. She was totally sizing up Santa. Ruby wanted absolutely nothing to do with the jolly man.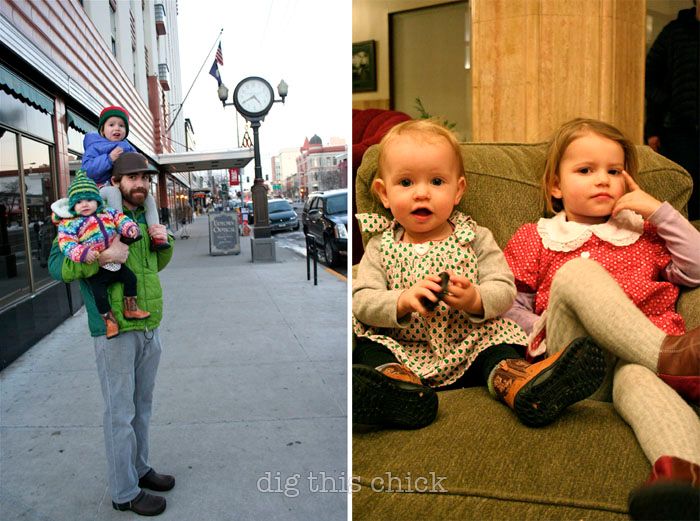 Both those dresses made by my mom! Ruby's was made for Margot two years ago and
Margot's was made for me on my third birthday. The look on Margot's face? She's still
thinking about Santa.
:: I was fetching chicken food at our local ranch supply store and happened to notice one solitary pair of boots. Upon closer look, they were Margot's size. And on sale. I couldn't wait until her birthday and boy did I guess right. Margot loves them and thinks it is especially cool that she, Ruby and I all have cowgirl boots.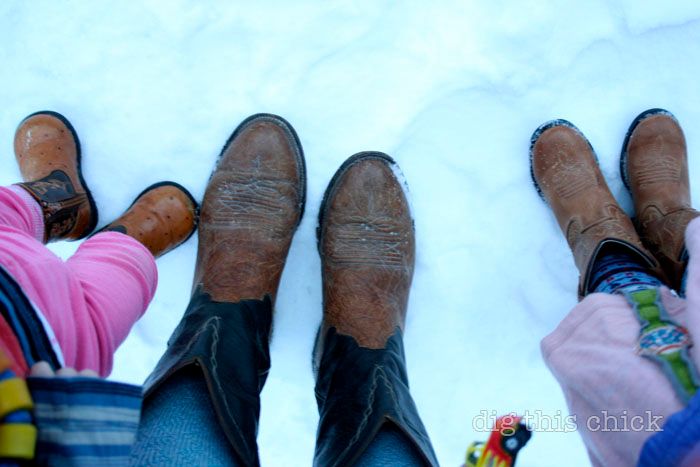 :: Oh I have been one nutty sewing mama. Keeping up with holiday orders and getting ready for the MADE fair this Sunday (with some fab seamstress help! Hooray for Amy and Kathie!). In the last few weeks Margot has watched way more Sid the Science Kid than I am comfortable with, Ruby is officially over playing in my fabric scrap stash and Alice needs a walk. I decided that I will take orders until December 12, get everything shipped by December 17 and then this chick is closing shop until January. I feel like I am cramming for finals. Just a few all-nighters and then Christmas Break! Dude!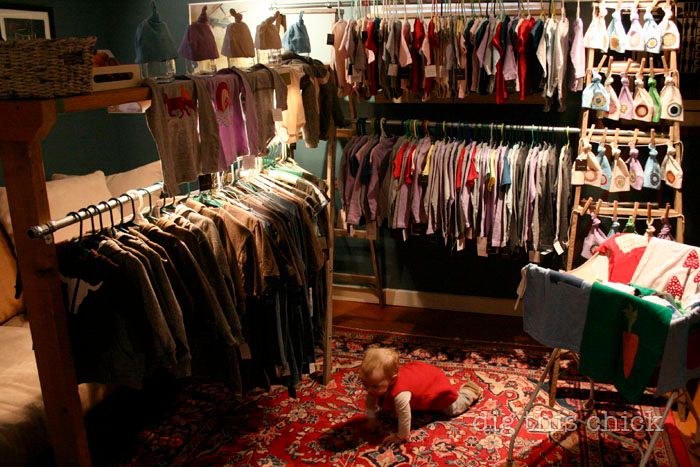 My MADE fair display is totally awesome thanks to my handy husband.
And, other than some hangers, all the components were free!
So, locals, hope to see you/meet you at the MADE fair this Sunday, December 12. There is an Early Bird Doorbuster Sale happening from 11am-noon where many vendors will be offering unbeatable deals, myself included. Click here to print out your coupon, you early bird.
:: What she lacks in not napping she makes up for in double chin, goofy toothed smiles.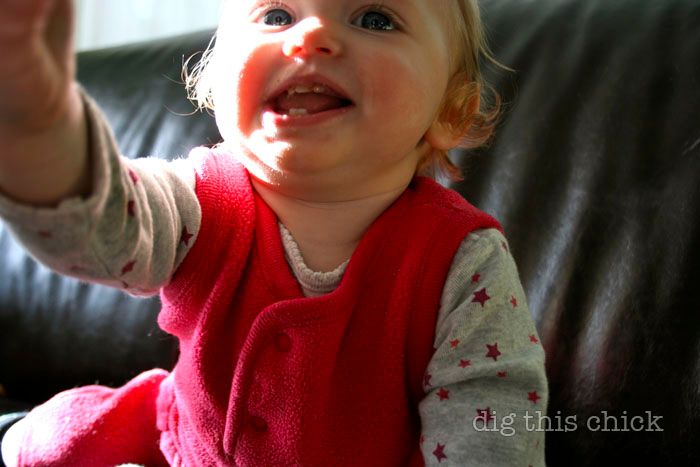 :: Yesterday Margot put on her bug backpack and went into the corner of the living room, behind a chair. Ruby and I walked in to see where she was and she furrowed her brow and said, "Hey, excuse me you guys. I am looking at my Christmas tree right now. And I need some space."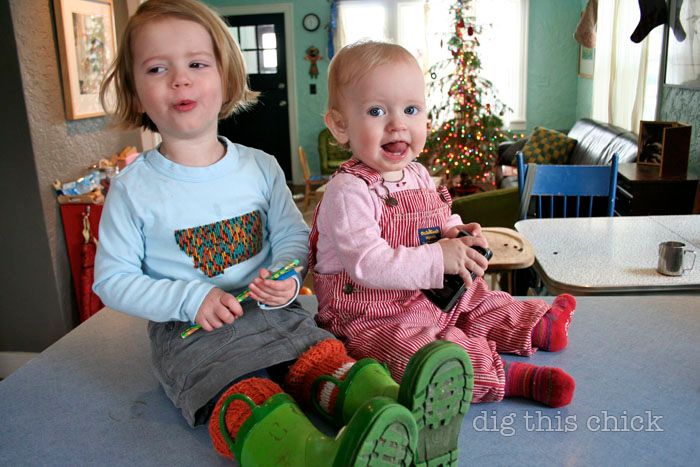 :: Ruby did take one tiny nap this week and I had the most fun making muffins with Margot. She can pretty much do everything except measure.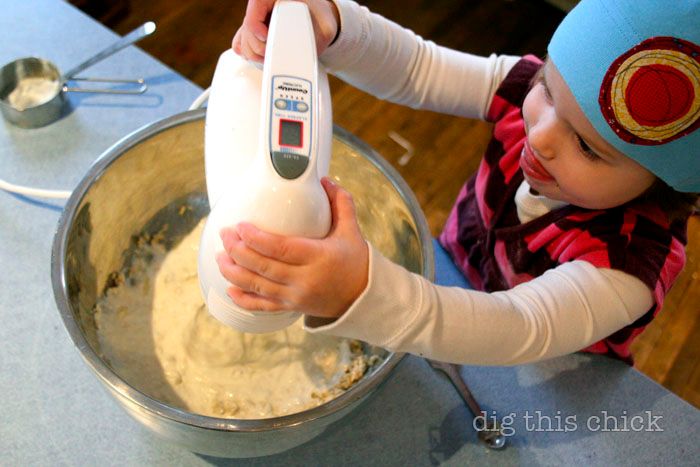 And she is quite proud of that.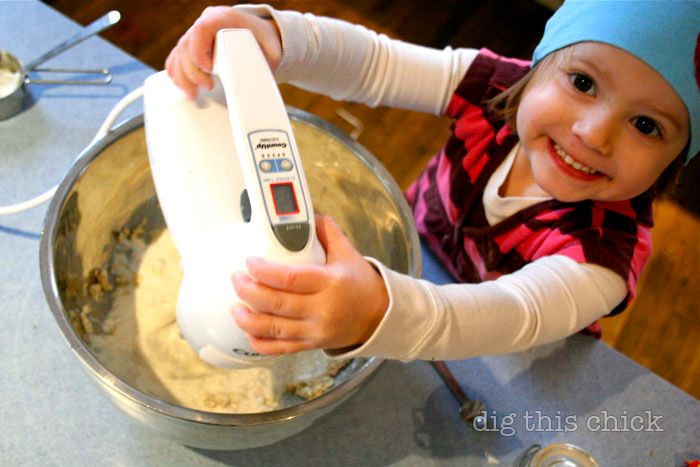 :: Anyone want to arm wrestle? Left arm only. I know I could win.
:: Last night, I had a wonderful, rejuvinating outing with four close friends over pizza and beer. We left the restaurant and it was only nine so we decided to go to a dive bar where we wouldn't know anyone. We were at least a decade older than everyone in the joint, including the bartender. We talked about our kids, our moms, our second kids, our husbands, sleep, lack of sleep. When I got home the radio and tree lights were on. I snuck into our bedroom to find Andy, with Margot and the Polar Express yawned across his chest. I felt so full and appreciative and then I noticed tiny evidence of what my family had been doing while I was gone.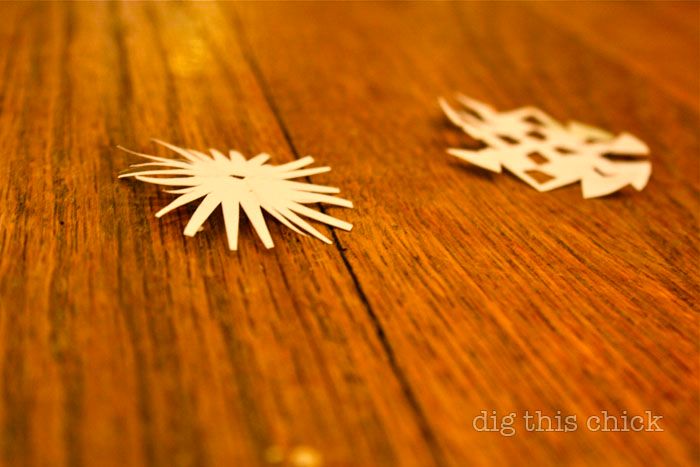 :: Oh I am so excited to introduce you all to your new favorite hat!

Piper and Paisley hats are designed and sewn by local mama Jen Bohman. Her beautiful creations come from original, hand-drafted patterns, designed to be functional, comfortable and to make you look foxy.

Foxy?
Until my new favorite blue hat, red lipstick was my only accessory. I really, really love these hats. And, Piper and Paisley has some fabulous holiday offers for you chickens:
* 15% off purchases by using coupon code 'digthischick.'
* $5 off a hat at the MADE fair on Sunday (mention 'dig this chick').
* A chance to win! Go check out her shop and pick you favorite hat. Come back here and tell us which one you adore. If you are chosen, it's yours! Awesome, right? (Winner will be selected at random on Sunday, December 12 and will be posted right here in this very post so check back or leave your email!)
Thank you, Piper and Paisley!
**********COMMENTS CLOSED**********
and the winner is:


Shaams said…
Oohhhh the red, brimmed slouch hat has got to be my favorite. The perfect addition to ANY outfit!!! I am wishing I lived closer, I would bop on over to the MADE fair! Hmm…maybe I will have to plan for next year. Loving the post and loving that Ruby is loving life!
:: Ruby, my sweet potato with the ocean eyes. Today, I remember your pretty great birth in our home, I remember driving so fast to the hospital with you when you were 10 days old, I remember when it worsened, and then worsened. I remember panicking for months when you were home with that effing apnea monitor alarming. But, mostly, thankfully, I remember when you got better. I remember the many months we've had since then. Thank you, Ruby Jane, for showing me, teaching me that all I really have is right this minute. Dear girl, I think I will learn more from you.
You might also like