You'll always miss 100% of the shots you don't take. ~Wayne Gretzky
I woke early on Sunday and readied my arsenal for the MADE fair. It felt like I was preparing for a marathon, my race number laid out next to my shoes and timing chip. A bagel and hot coffee with pre-sunrise stretches. Except the ritual involved many obstacles like two and four-legged animals scurrying underfoot, rogue matchbox cars and spilled milk.
To dare is to lose one's footing momentarily. To not dare is to lose oneself. ~Soren Kierkegaard
Andy was my muscle, my advocate, my rock through the effort. Together we hauled piles of clothing and display pieces up and down stairs. I felt nervous. I put a lot into this. A lot. I spent money, I spent time away from my family to sew for hours and hours. What if people didn't like my stuff and I came home with the same piles?
When in doubt, make a fool of yourself. There is a microscopically thin line between being brilliantly creative and acting like the most gigantic idiot on earth. So what the hell, leap. ~Cynthia Heimel
Again, like a marathon. You pour your heart into the training and then into the race. Maybe you land a PR, maybe you bonk or pull a quad. Maybe it's even and steady. You never know. There are just too many external obstacles to place a bet on anything.
I am always doing that which I cannot do, in order that I may learn how to do it.  ~Pablo Picasso
But isn't that the excitement? Why we run marathons? If it was for sure, the appeal wouldn't be as rich or rewarding.
I take risks. It's not that I am not afraid of risks. I am terrified. But I am addicted to the reward in worthwhile risk-taking. It's why I gave up a full scholarship to follow love to Montana. It's why I had kids. Even the flops are fulfilling. No matter what, risks and their outcomes are defining, they shape the next step.
I dip my pen in the blackest ink, because I'm not afraid of falling into my inkpot. ~Ralph Waldo Emerson
This might all sound like a bit intense language for a craft fair and, of course, I am not only talking about the craft fair. I am talking about my work, my sewing and writing, my career shift. My whole family is invested in the making of my clothing and the time I need to write. It was, is a risk.
A ship in harbor is safe – but that is not what ships are for. ~John A. Shedd
When I was a kid I ski raced. Everyday after race team practice, my dad would ask, "How was your day? Did you fall?" I always wanted to be able to say yes because he would smile at my effort and then I would describe the gnarly details of my cartwheel face plant, how I got back up, dug my ski out of the snow, hiked up to my goggles and skied out having known I gave it my all.
What great thing would you attempt if you knew you could not fail? ~Robert H. Schuller
The MADE fair was wonderful. The marathon is over and I have a new PR. I actually cried four times but I am chalking a bit of that up to this unexplained holiday sentimentality (Kelle? Did you sprinkle unicorn poop in my toothpaste or something?). Although, the tears really were valid: I met some of you; I saw the ICU nurse who transformed my pile of bones and tears into person again and again ONE YEAR AGO; I carried loads of handmades up flights of stairs with dozens of other artists who did the same thing, were there for the same reason, had taken the same risks; I witnessed thousands of people make the choice to support those efforts for their holiday gift giving. It was good, heartening (and tiring!) stuff. It was a worthwhile risk.
Dare to be naive. ~Buckminster Fuller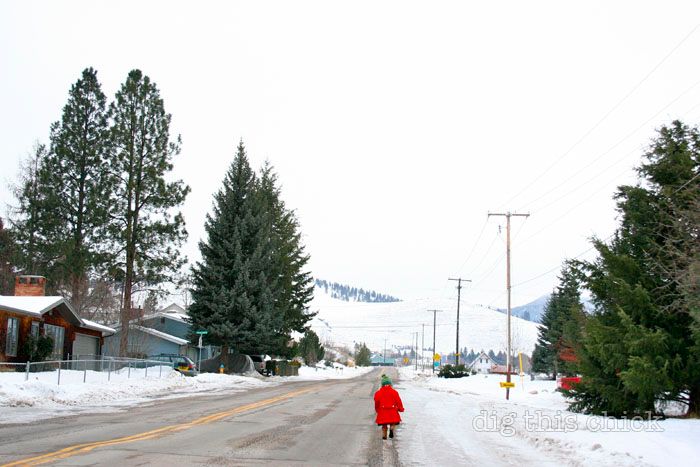 You might also like