Our home is saturated in snot. Wednesday was one of my most challenging mama days ever. Usually, when my kids are sick, I enjoy the slow-paced, loving clip of mothering my children, making them feel better. This day was different. The air was agitated. It was the third day in a row we were socked in by the thick cold, our germs pinning us to our home. Several times, I was impatient with the relentless need of me. I took exaggerated deep breaths. Another set of arms would have been nice. And, yet, time kept ticking and we made it.
We woke up Thursday morning and the funk still gripped our stead like that Portuguese Man-of-War that lassoed my husband in the Pacific several years back. I cancelled my child care and shelved my work. I decided the day would be different. I decided we needed to laugh.
We made a cake for Andy. He loves chocolate and he had a pretty tiring work week. And, cooking always creates cheer and stories.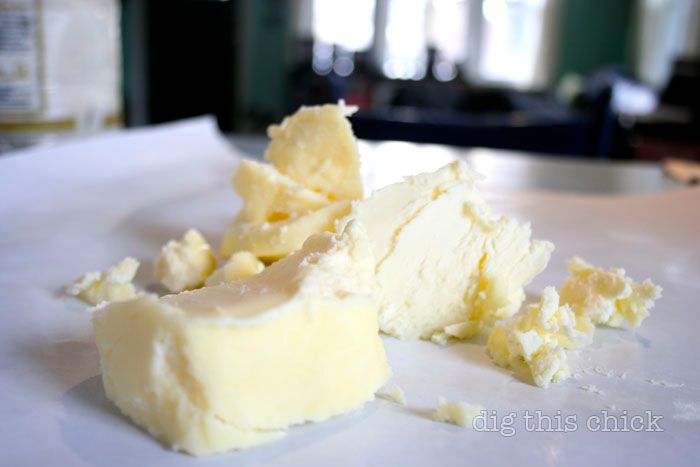 We don't have a microwave and I never remember to pull butter out to soften. I discovered this method through a google search and it works wonderfully: sandwich butter between two sheets of freezer paper or wax paper and roll flat with a rolling pin.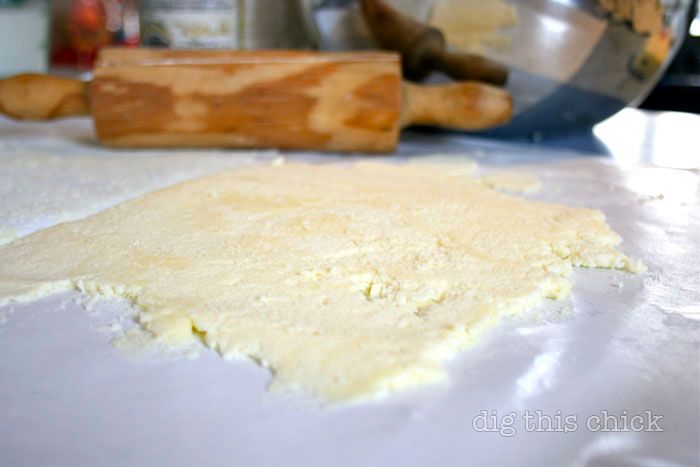 Soft butter!
I found a recipe that didn't involve a trip to the store for ingredients and we got to work. I doubled the recipe because desserts don't last long in our home. From now on, when I double a recipe (you are my witnesses!) I will write out the new recipe elsewhere. Every single step I had to remind myself to add another tablespoon and/or question whether I had altered the previous step correctly. It's hard to keep track when baking in fits and spurts around making peanut butter and honey burritos and wiping snot. Seriously, there was so much snot.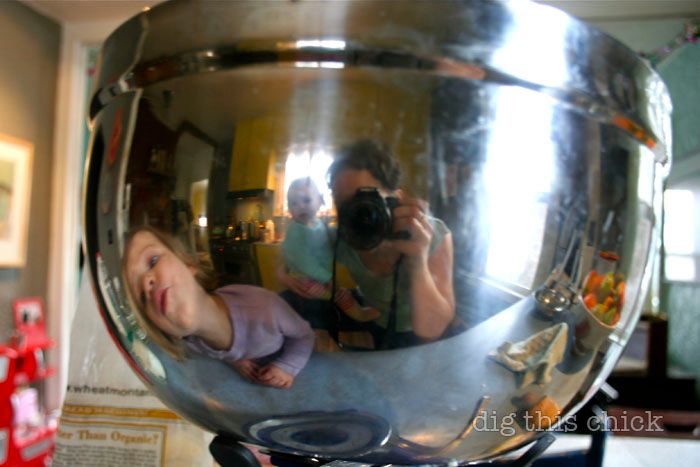 This recipe is great because all the ingredients are listed in weights so we used our scale and added ingredients right from the jar into the bowl.


About three steps in I realized I didn't actually have all the ingredients. I substituted whole milk and vinegar (one cup buttermilk=one tablespoon white vinegar and enough milk to bring it to one cup, let sit for a few) for buttermilk and kept trucking. Margot is really helpful in the kitchen when she isn't licking the scale or sneaking bites of butter and teaspoons of baking powder. Ruby snaps into her spot on my left hip and dances all about with me. She makes three meals a day right there on that hip. I swear the contours of my body have evolved to accommodate my little primate. Her torso tucks against my ribs like a pillow in its case, her convex belly the exact same shape as my waist.
A minor crisis occurred when I discovered we were 1/2 cup short on the cocoa powder. Thankfully we have awesome neighbors and keys to their homes. Alice, Margot, Ruby and I set out across our slick back yard on Operation Cocoa. Our back gate was frozen in place so I dug deep into my Macgyver instincts. We have an ancient fence with a separate little elevated door to access the trash cans. Aha! I thought, feeling all clever. Margot was beyond thrilled at the idea of climbing into our alley through an oopmpa loompa portal. I lifted my knee to lock Ruby into place and hoisted Margot with my right arm, her little froggy boots reaching for the fence. I held my daughters on the uneven snow while balancing on one foot. And, just then, my bum ankle gave out. The ankle I sprained and think I may have broken on the very first day I blogged. I went down hard. It took my breath away. Amazingly, I was still holding Ruby and I had managed to set Margot down on her feet.
The pain passed pretty quickly. As I was righting myself, Margot noticed her purple octopus cup on the ground. She picked it up and said with a sincerely troubled tone, "What the hell! What the hell is going on here?!" I know I shouldn't laugh when my kid uses surprising language but as I lied on the morning-lit snow in my backyard with a sprained ankle and my daughters, this cleanly delivered sentence brought loud, uncontrollable laughter. Indeed, what the hell is going on here. I explained the cup was for the cocoa. Remember? We need cocoa.
You know a cake is taking too long to make when the kids get bored and move onto toys.


Laura didn't have cocoa so I punted and shaved some baking chocolate into the batter. At this point our oven had been pre-heated for a solid 45 minutes. Unintentionally, I mixed everything totally out of order. As we spooned the batter into the pans (prepared!), I thought it would be miraculous if these cakes turned out at all edible.
Like dutiful little cakes, they rose right on up and scented our home with sugar. Pshaw, I thought. Of course they'll turn out wonderfully! But then the overzealous buggers just kept rising. Clearly, my leavening was way off. Still hopeful, I slid in a pan to catch the cascading batter. Aside from the burned piles in our new oven, they looked great.
The sun came out and I tucked my girls in for their nap. It was a good morning, we had wrestled the Man-of-War and won! We had wiped pounds of mucus from sore nostrils, applied essential oils to feet, hugged and made a cake! We were unstoppable!
Ah, and then this.

Margot said, "Whoa, mama. What happened there?"


There's a metaphor or two in there somewhere.
But, you know what? The cake is delicious, rife with love and empowerment, the sunken bellies carefully concealed against the plate. And the journey was quite fun and funny.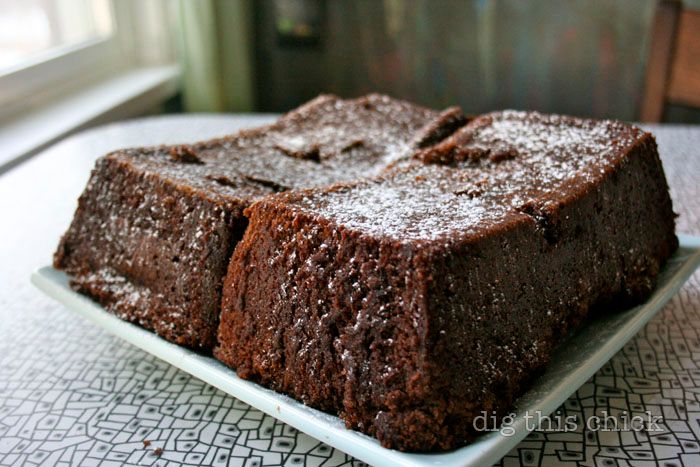 You might also like