hump day nuggets: little bits of the season in photos and words about the last week
A few weeks ago I sat to write my weekly column and, despite my best digging efforts, I fell flat. So, I turned to my facebook page.
Of course, people delivered with funny and inspiring stuff. The distraction was just what I needed, I finished a piece in time and left with a few ideas for future stories. My favorite suggestion came from Bobbie who wrote this:

My accordion foray has me thinking on how actually thrilling it is to learn something totally new, something totally mine. Now that we live in the age of Google and YouTube, I'm actually toying with idea of teaching myself calculus (was convinced in school that math was beyond me…). A lot of it has to do with turning 40 last year, but I'm also reminded daily by my sons and by my students how magical are our minds and bodies, what a miracle it is to be able to learn and feel your brain still getting better, sharper. You've written movingly about your life and your passions. I'd love to read something by you about what thing, totally new and totally yours, you'd love to learn.
What thing, totally new and totally mine, do I want to learn? I love this. It is an assignment. I miss assignments. This is the first time in my life I don't have a teacher or a boss to tell me what to do. Sometimes it's so nice to be told what to do.
I haven't written an essay but I have been thinking a lot about it. In fact I was hard on myself with what I came up with, wondering if my ideas were awesome enough and totally mine enough. I mean, Bobbie is learning calculus and the accordion. Can I be that cool? Then, in a hiccup of self-awareness, I realized I can have many totally-mine things even if they involve others! And I am cool. I want to learn to:
Hunt for elk and deer with my Uncle Skip this fall.
Sew my own bathing suit.
Make cheese.
Incorporate five sun salutations into my daily routine.
I think I'll start with those four, even though my brain is swimming with others…of course I'll document my attempts right here. They aren't so much resolutions as aspirations. No time frame, no rules. Just four bullet points to dream about this cold, snotty, vitamin D-depleted January when I haven't been thinking too much about me.
nuggets.
:: It felt a bit like spring last week when the temps soared into the low 40s. People were galavanting about Missoula without hats and going for shirtless jogs.
:: We felt light and sprightly without all our puffy, fleecy layers.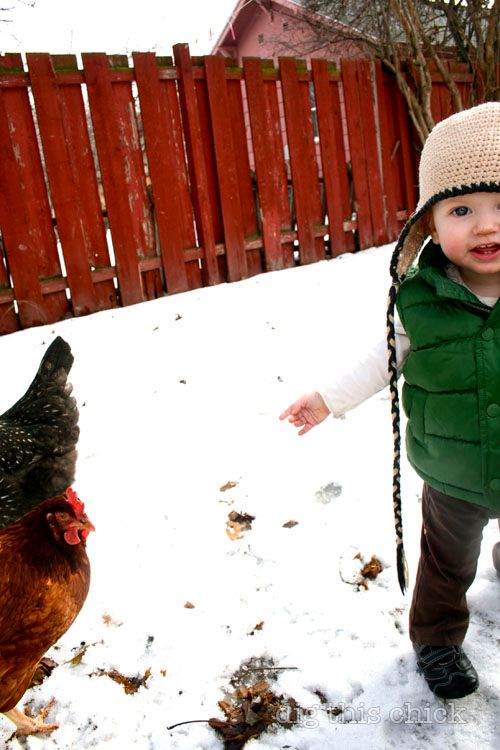 :: And then the sky tossed a clean blanket of snow and squeaky temperature drop.
:: Many have asked how we get outside when it is so cold/what my kids wear etc. So, here's our schtick! My girls and I get outside every day even if the weather limits it to a quick jaunt to see the chickens. For us, fresh air and feet on the earth make all the difference in our outlook, especially when it is cold and gray and dark at 5pm.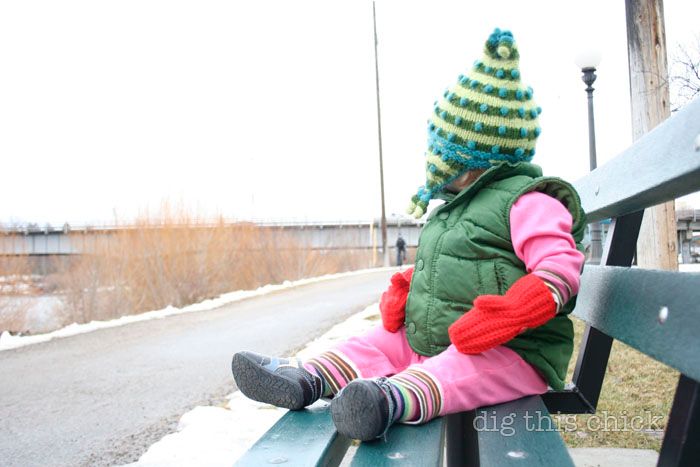 My daughters layer. We really like Patagonia long underwear (call the outlet and get 'em cheap) and wool socks. Scarves are vital as are their Patagonia puffball buntings that go on quickly and easily envelope over mittened hands (again, try the outlet or google it). These buntings are the best and my kids are totally warm no matter the temp. When it is super cold, Ruby stays on me. Lastly, I always take the stroller or sled with blankets and I rarely get more than a mile from home, so we could book it back if need be.
:: And I already get to (partially) cross off one of my Totally Mine Bullets! I made cheese. "Thirty-Minute Mozzarella" (which I have renamed "Just Over An Hour With Two Children Mozzarella") and it was seriously so easy and fun! It makes me want to exclaim!
Cost for one pound of fresh, organic mozz made with local milk: about $4.50
It isn't perfect and I still have a lot to learn. The exterior is kinda lumpy and the cheese is a bit firmer than I'd like but the flavor rocks. And, other than scalding the shit out of my palms while kneading the cheese, it went really well. We used
Home Cheese Making
as our resource thanks to my mom paying attention to every little thing I mention I'd like.
:: Oh my girl and her dog. They've got a special thing.
:: New to the shop: heart throb hoodie.
:: Sweet potato enjoys practicing The Walk. And, Margot enjoys encouraging her. I like watching my girls walk together.
:: When I am in front of Ruby she laughs so hard she shakes and then just falls forward, her feet pinned in place. Amazing, that she wholly trusts me to catch her. Amazing, I always catch her.
:: Mama, Hugo and Atticus and Jason and dad are boys. And Caroline, Ruby, me and you are girls. But I think we are all kind of boys and girls together. Are we?
:: I am so thankful I get to witness the world with Margot. It's very colorful.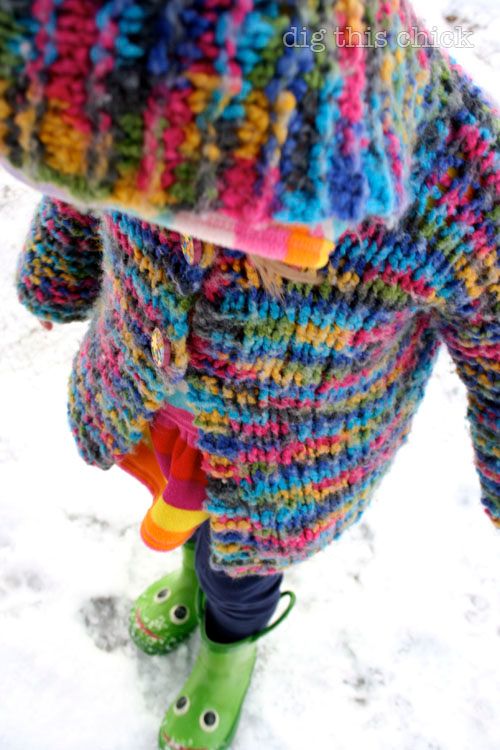 :: And always worth a detour.
:: We went for a riverfront walk and our kids fell asleep on our backs. Rather than attempt the back-to-carseat shuffle, Andy and I decided to roll with it and have a spontaneous date. We ate lunch while walking around downtown, looked at art, held hands.
Other than 20-30 pounds on our backs, it was like a regular ol' date.
:: Alice likes the new rug in the living room. She tells me every afternoon when she kicks up dust in the sunlight.
:: Margot's current favorite: Mama, flip me up so way high. HIGHER.
:: Goodness the number of times we drop everything and dance to a song throughout our days. One of my favorite parts is Alice, an island in the middle of it all. She yawns, licks her toes, sighs.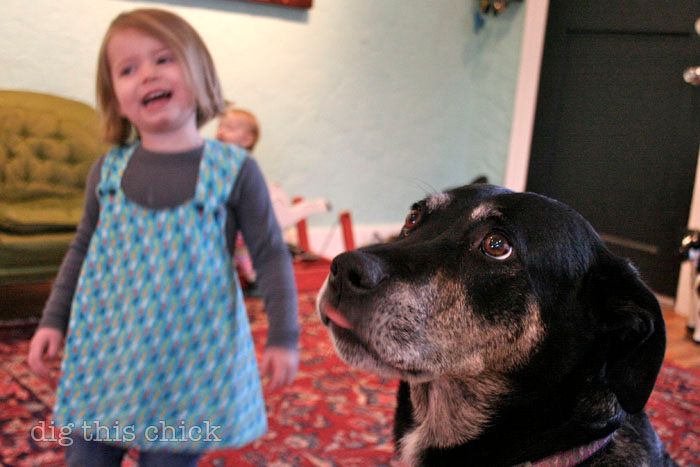 Margot's bird pinafore by b. handmade designs.

So, there's our January week in review. How about an assignment? What do you want to learn that is totally new and totally yours, something that makes you "feel your brain still getting better, sharper?" Due by my birthday, Tuesday, February 8. You get an A if you try and I'll pick someone to win something handmade by me.*
Happy hump day out there.
*Sorry to be vague. I just thought of this right now…I promise it will be cool.