hump day nuggets: little bits of the season in photos and words about the last week

Snow continues to fall and my kids continue to grow. It's nice to rely on these things.
Last week over dinner, Margot turned to her dad and said, "You know, I like children's museums more than I like children."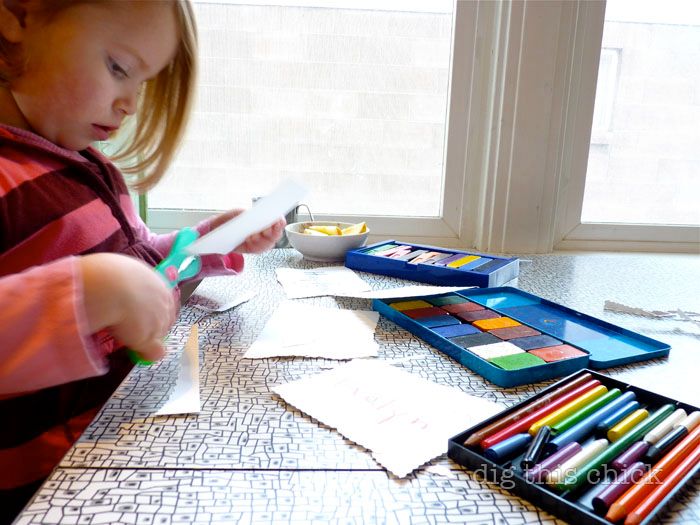 Last week I sighed and Ruby leaned over and gave me an open-mouth kiss on my nose.
Sometimes I want to pause my kids. It all feels so safe and funny right now. It's a good thing we get to grow with our children, that I have the spring and summer to sift through my emotions about Margot starting preschool.
The changes happen so quickly and yet the cadence somehow feels manageable because the sequence makes sense and unfolds with or without my permission. With every phase I find myself wishing to stop time and excited for the next chapter because, with every phase, there is sweetness and challenge.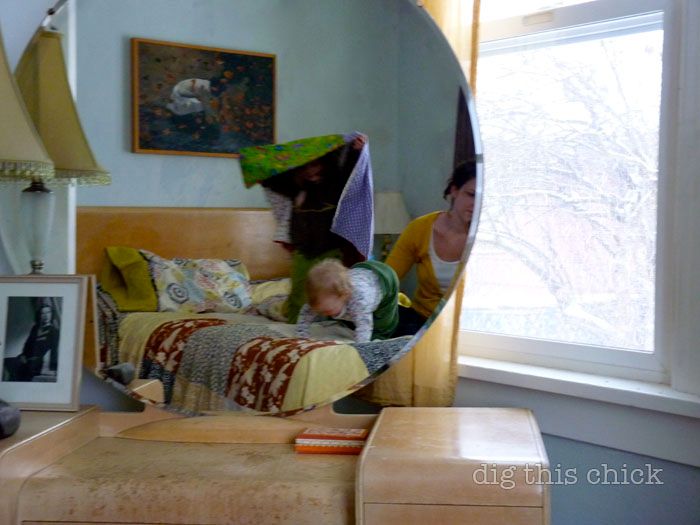 blizzard outside, bed-romping inside
nuggets.
:: Margot regularly asks me to help her make a nest for she and Ruby to read in. It's one of my favorites right now.
:: We had a sicky sick blech weekend. Lots of reading and soup and hugging and sleep.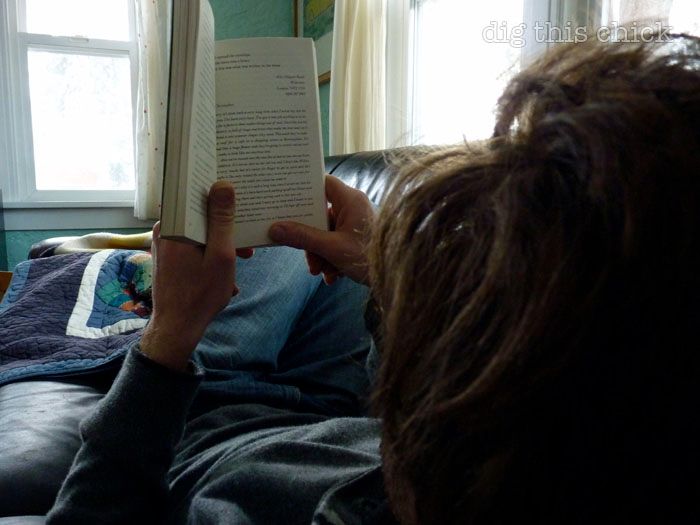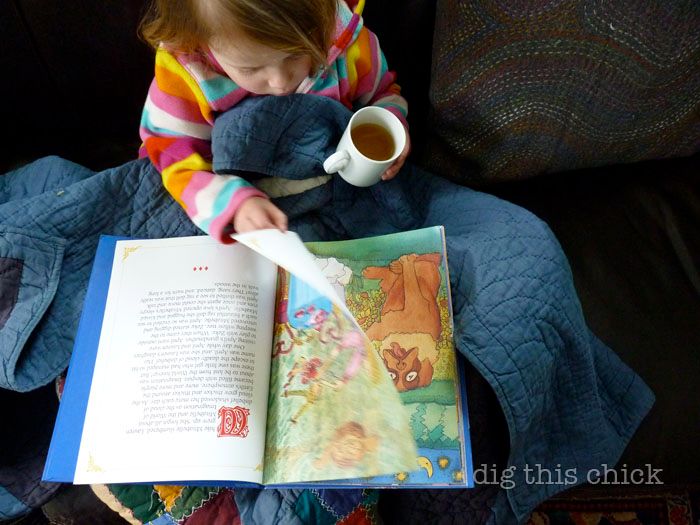 both of my kids really love these teas and I really think they work wonderfully 
:: The weekend was challenging. In hindsight, the slow, healing pace seems sweet. I think most hardships are that way.
:: And, man does it feel good to get out after we've been pinned in.
:: One of my current parenting challenges is Ruby's desire to be within six inches of me if I am visible. I love holding her. And I am ready for her to feel comfortable playing in the living room while I make dinner. We'll get there.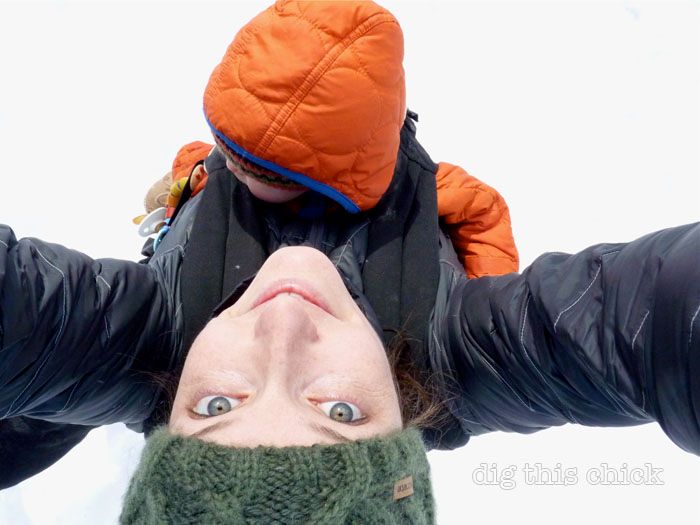 Actually it is often both of my kids that want to curl into the palm of my hand. We had a "picnic on the floor" for dinner a few nights ago and Margot and Ruby both pawed at my food and my lap. I asked them if they perhaps wanted to visit their dad (who lounged peacefully and gracefully ate spinach salad). Margot stopped still and said, "Mom, your children just want you when you are eating dinner. That's all."
That's all.
:: Ruby is learning to walk. Margot walked at 10 months so we kept thinking Ruby would up and go like her sister. But this sister is on her own trajectory.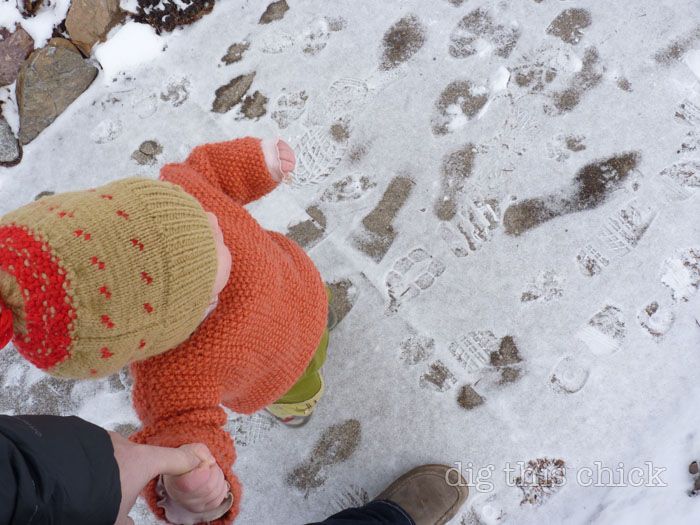 She is completely hilarious when she's upright, often giggling so uncontrollably that she loses her balance. Her favorite is when Margot walks with her. She goes back for more even when Margot decides to pick up the pace and not let go of Ruby's hand.
Come on Ruby! Good job! Isn't this fun?
:: "Mama, I really think Ruby really wants to be up here on the bed and not playing with that doll. I think she wants me to play with that doll."
:: Winter is the best season to photograph Alice.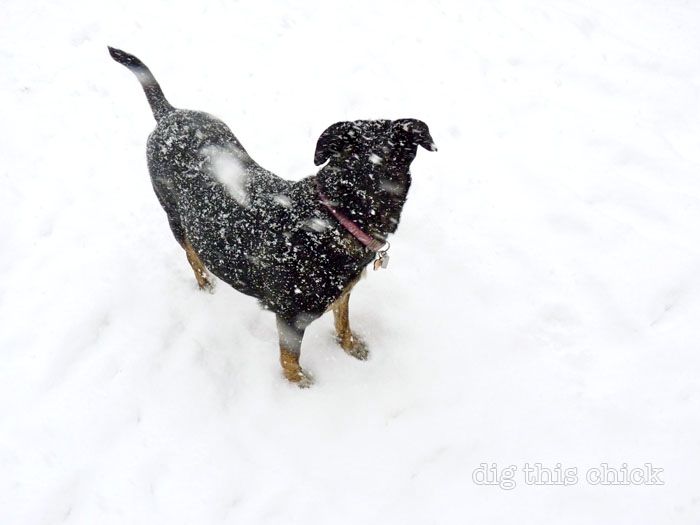 :: During the rough, sick weekend,  Margot asked what I was feeling and I told her I was grumpy and frustrated. It was the truth, a lot of it because Margot had continually pushed and pulled on Ruby all morning. I had yelled a few times, I felt like I wasn't a very fun mom. Margot centered me, held my face in her little hands and said, "Mama, I like you." And, just like that, grumps evaporated and Margot softened toward Ruby. Words are powerful.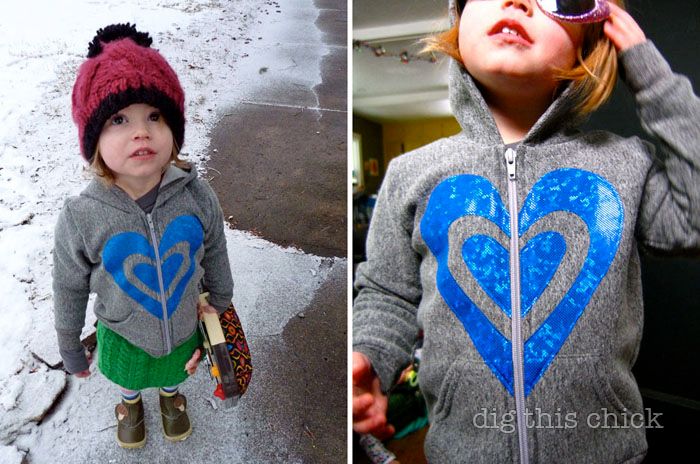 :: All the photos in this post are taken with my loaner camera from Vann's. It's an affordable little point and shoot (I used the manual settings) and a great camera (available through the link below). I am still waiting to get my hands on my Dreamboat…
THANK YOU for your participation in the poll and comments. I think you will be very psyched with the deals Vann's has composed for you, in response to your desires, including a discount on apple laptops and several point and shoots, lenses and DSLRs.
Click here to see the fabulous deals that can be yours and how to grab 'em before they are gone (while also supporting a locally-owned, mama-supporting business)! All offers end at midnight on February 25. Thank you, Vann's!
Happy hump day out there.