hump day nuggets: little bits of the season in photos and words about the last week

I had an evening with my girlfriends last night. We went out to dinner to celebrate a birthday and, as we were leaving the restaurant, delaying departure, just one more thing, as the servers hovered and put up chairs around us, Gillian said how about a hot tub?
It sounded great but it was late and a weeknight and we have babies and things to do early in the morning. Casey turned to me and said, Let's do it. Let's pretend like we don't have any responsibilities. 
So we did. Because, at that moment, really the only responsibility we did have was to take advantage of that moment. Sometimes that is hard to remember. Like, this last week when I felt overwhelmed by the weight of the world and what ifs.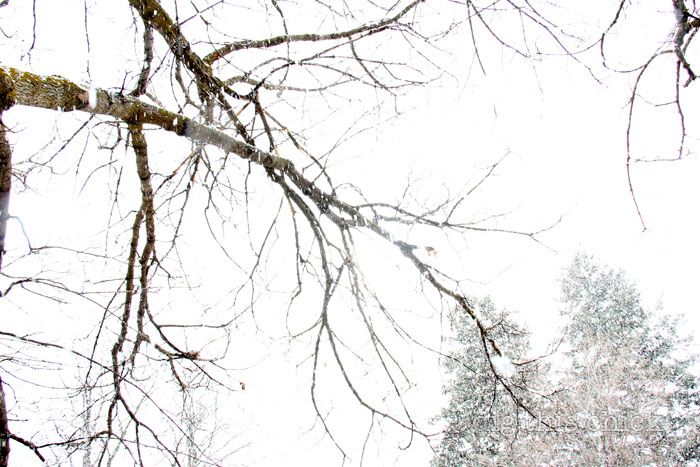 Thank you so much for your kind thoughts last week. We are thankful to report all is well.
I know it is important to look ahead, plan, set goals and pay attention to the future. But, as I age, I learn that I am much happier when my direct, concentration and focus are on today and all that stuff is in my periphery, floating, attainable and exciting. When I give my future life too much attention I get anxious.
So last night we soaked and talked late into the night. And it was really great. I felt the heaviness lift and lighten.
nuggets.
:: Grandma Joan came and went. It is so awesome having her energy in our home.
:: We went swimming at our local indoor aquatic center.
:: And the carousel.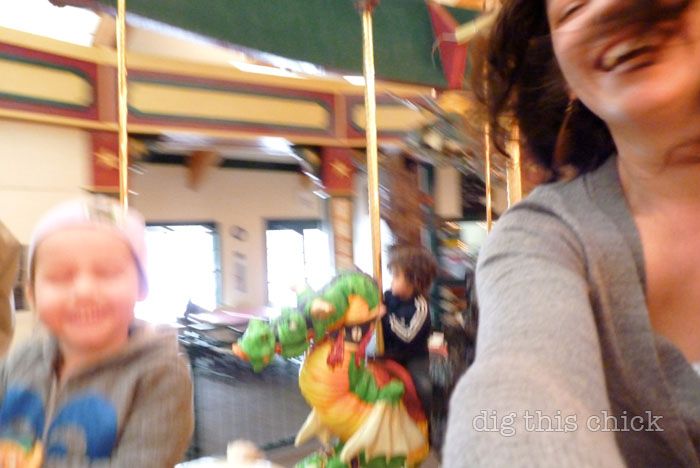 :: Margot announced we need to share our books. "I just really think Jason and Caroline and Hugo and Atticus probably don't have any books. I want to share some of ours. But just a couple." She chose Weekend Sewing for Jason (dad), Visual Arts os Africa for Hugo (five years old), Chicken Tractor for Atticus (eight years old) and Portland Art Museum Oregon Biennial for Caroline (mom).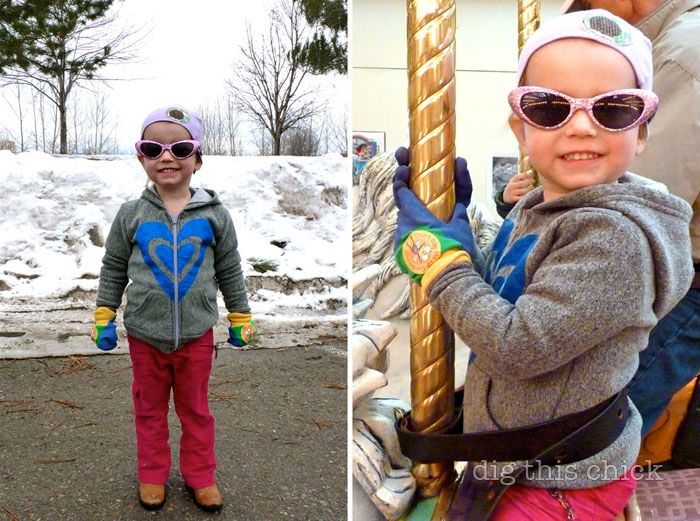 Her favorite outfit: "darker pink pants, sparkly blue hoodie, gardening glove mittens, Lainey's sunglasses, cowgirl boots, no socks and Ruby's hat"
:: "Mama, Ruby doesn't like her vitamins!"
"Oh ok you can have hers if you want."
"THANKS mama!" as she spontaneously dances.
"So, where are they?"
"Well, I already ate them because you just said I could."
:: Sam Bubbas is super hard to photograph.
:: I said to Margot, "Dad has had a long, stressful day. What do you think would make him feel really good?" After a delay, "Well, I think he wants a sparkly blue number three balloon that I can play with too."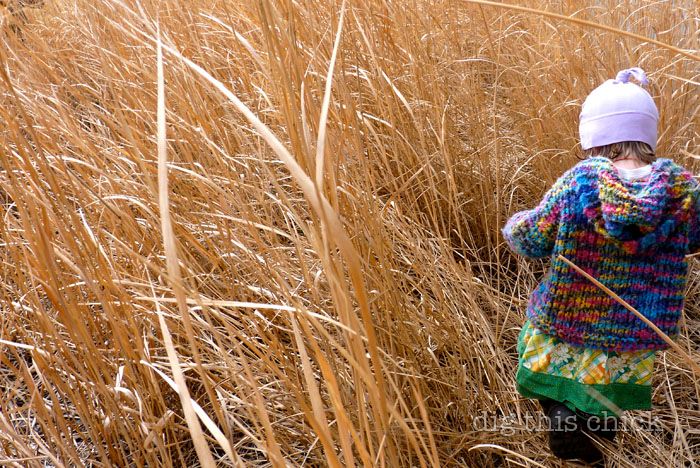 :: INSERT DREAMBOAT ::
All photos from here on out are taken with my new camera. This next bit may be boring to non-camera folk but there are things that make me so effing giddy about my handsome lover. Like, the depth of field! And the ISO goes to 6400! And the zoom takes my breath away! And it's so sharp! And fast! And easy to adjust aperture and shutter speed with the flick of a finger! I am seriously in love with this camera. It came at just the right time as I feel like I had maxed out my Rebel XT. I knew that camera's capabilities completely. And, now. Now I have a whole new world to explore and learn and master. Hello, lover.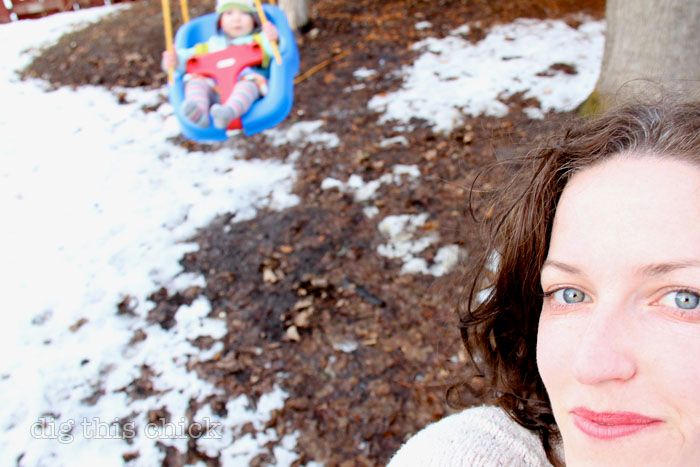 :: Rhubarb continues to walk but mostly chooses not to.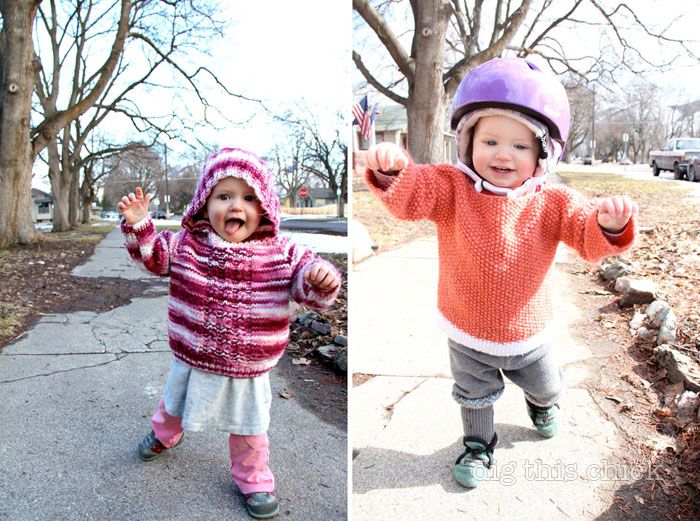 Ruby likes to wear Margot's helmet. Her inclination to do everything Margot does about breaks my heart with its sincere love.
:: When the temps warm a bit, the chickens bury their beaks in mud. See, we're all ready for spring.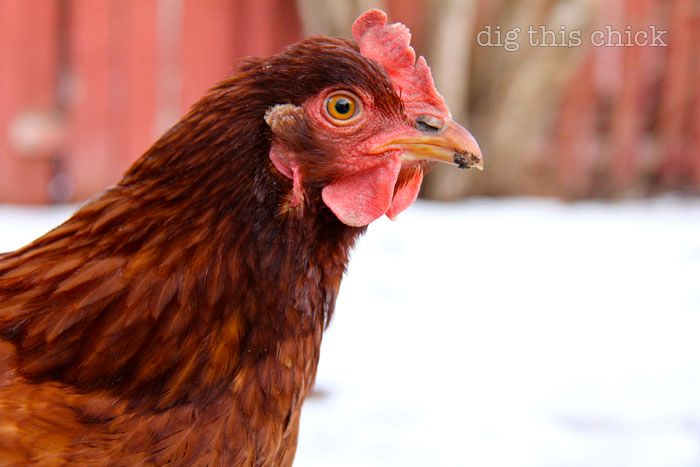 :: Margot loves loves loves chicken chores. She tells the hens stories and congratulates them on egg-laying.
:: When my new camera landed in my arms my kids were sleeping so I did what any shutter-happy mama would do, I snuck into my room and got down with Dreamboat. Margot is a super sound sleeper but she did wake, probably because I was kindof squealing as I snapped away, trying to find functions. She furrowed her brow and said, "Mom. I'm sleeping right now." and rolled over. Fair enough.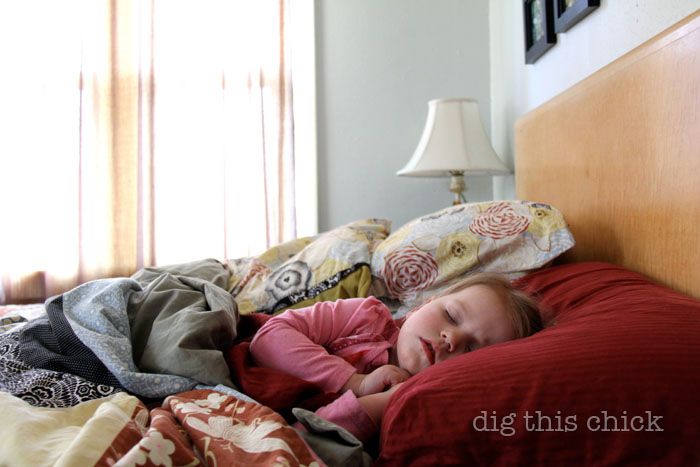 :: We plotted and planned our garden. Margot will grow "carrots, beets, pizza, ice cream, more carrots and a pumpkin."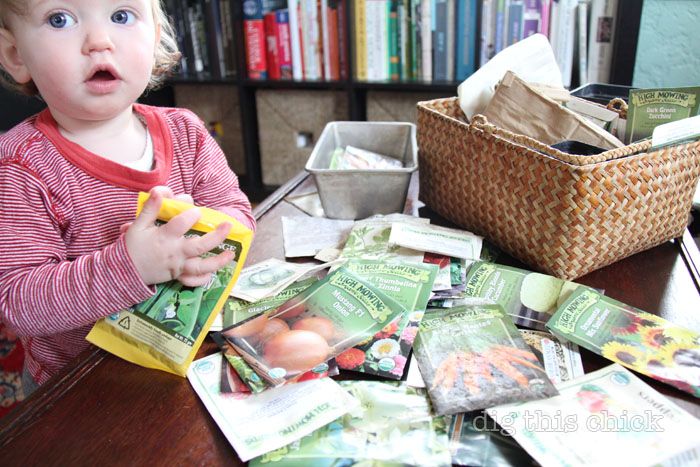 :: Margot really wanted a long skirt like her nightgown. So, one morning while Ruby napped we went to the studio together and she directed the making of her "really long skirt with a sparkly pink and sparkly gold heart."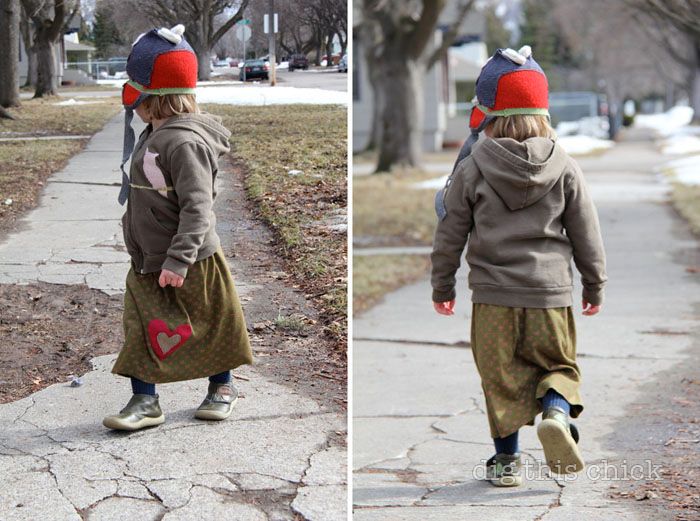 :: As you may know, I write a weekly column, mama digs, for mamalode.com. You may not know that mamalode is also a witty, rich, purposeful quarterly print magazine.
And I am psyched to have mamalode as a new dig sponsor! This business, its mission and product are dear to my heart.
Mamalode is different than most parenting magazines. It's not how-to, it's not preachy, it's not one-dimensional. It is real stories, told well. It is something-for-everyone. It is honest, important, interesting and poignant. Publisher Elke Govertsen says, "we don't lean left or right, just on each other."
Leave a comment for a chance to win a one-year subscription to mamalode! If you'd like, let us know what theme you would would like to have an issue dedicated to (previous themes: Firsts, Identity, Village, Adventure, Connection, Work, Home).
Click here to subscribe or just leave the window open to give your partner a hint at the perfect Mother's Day gift….Thank you, mamalode!
:: Ruby doesn't have many words but it insanely, resourcefully communicative. She signs, points and nods yes and no. So we have entire conversations where she tells me what she wants for dinner by process of elimination. I am in deep love with this kid.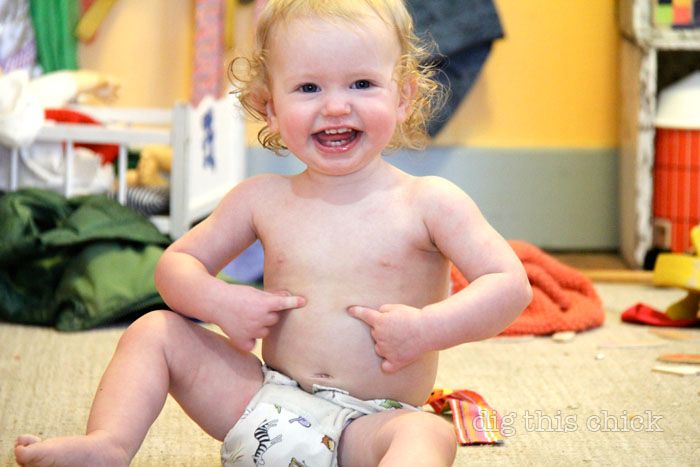 Margot said, "Ruby where's your belly?"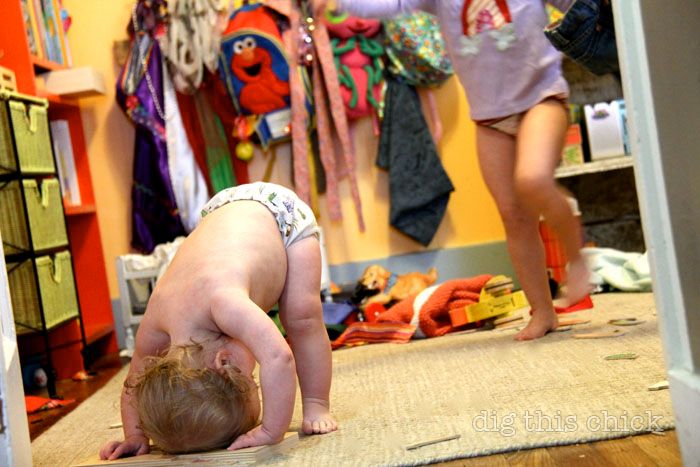 Margot said, "Ruby let's do down dog!"
:: Margot fell and came running to me. She cried and curled into me in that lovely way that reminds me of her infancy. I held her and swept her hair from her eyes. Ruby crawled over wanting up and Margot said, through sobs, "Ruby, your mother is holding her other daughter right now. And that daughter really just needs some alone time with her mother."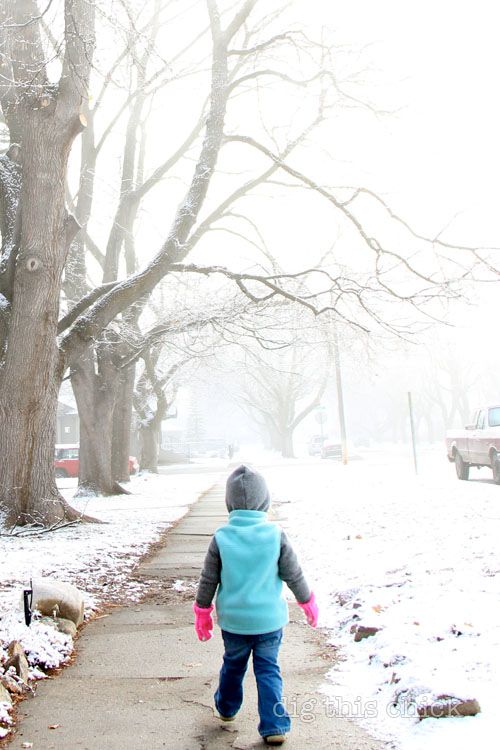 Happy hump day out there.
:: :: ::
all photos taken with a Canon Digital SLR from Vanns.com