We are back to our family of four humans, seven animals. My mom is gone and in her wake is clean laundry, paired socks, frozen meals in the freezer, a groomed dog, altered clothing, organized cupboards and lots of love. She knows how to give, that woman.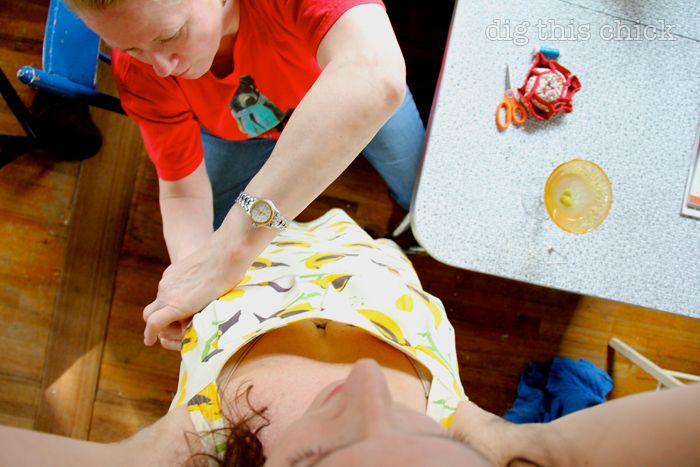 Not much better than sipping a martini on Sunday evening while my mom hums and pins my dress. 
For the next several days I will be busy installing my work at the Brink. Typing that sentence makes my stomach lurch. I am so excited and so nervous, mostly excited.

Ruby doing down dog next to I Can Fix It, an installation of one week's egg shells pieced back together and coated in beeswax.
Speaking of stomach lurch, I best get back in the studio to finish up a few things. Eeeeeek.
In my column this week, I wrote about a funny experience I had with my car alarm. Read about it in mama digs: pushing buttons.
:: :: ::
all photos taken with a Canon Digital SLR from Vanns.com