I think I always feel pretty free to express myself here but this morning? I am raw and on fire.
I had a bit of a spiritual awakening this weekend. My family left town and I was in my home by myself for two days. I haven't been home alone for more than a few hours in over three years. It came on the heels of our too-full plate getting one last spoonful of mashed potatoes and then the whole damn thing dropped to the floor.
I believe in the law of attraction so I have looking for guidance as to why we are suddenly in place of frantic, stressful energy. Having the weekend to sit, undistracted, with that and experience the host of uncomfortable emotions I felt when those effing potatoes landed on the plate was revealing, opening and healing.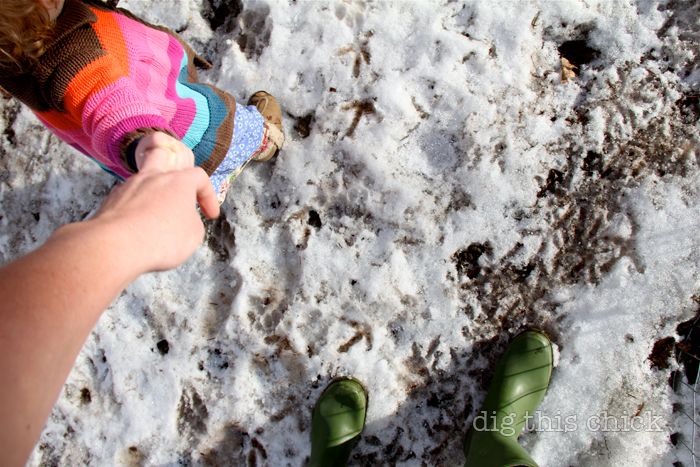 Let me move away from the potato metaphor and say that a few days after Margot broke her thumb (all is well there! It is healing beautifully, no cast, splint off in a week! Thank you for your kind thoughts.) she fell off a chair and split her forehead right open. An amazingly kind and lovely Dr. Fritz sewed three stitches in her head and that's that. Looks like we just might meet our insurance deductible after all!
But, boy, I'll tell you it has been a trying month in many areas of our life. We have had good, big talks about what we want. To me that is the heart of the law of attraction: talking about what we want instead of what we don't want. And, thankfully, there are many positive, productive, creative things coming out of our tornado month. It will take me a while before I can look back and feel appreciative for the tornado but I'll get there. Right now I think the tornado is kind of an asshole.
I wrote about my meditative weekend in this week's mama digs: sow, mend.
I also want to tell you this: the over 400 comments that came in on last Saturday's post fed my soul. I asked a simple question about what path-changing experience you have had in the last four years and I read every single comment. There is just so much connection, support, camaraderie, trust and love out there. People are beautiful. You continually remind me that goodness and honesty eclipse negativity. Which brought me to another realization whose details are mine. But know that you have changed me in a really great way. I will say: I am human. I am vulnerable. We are all writers and readers. We all own our perspective. We all choose how we engage. We are all so powerful!
You know what I am so excited about right this minute?
My mom is coming to town today!
I feel alive and in love!
It is spring!
I get to tell you who won the camera!
Random.org picked comment #35, Cait said…
Congrats on a great four years! For us my man and I have both finished our undergraduate degrees, played house for a while in the city and then (more recently in the last few months) thrown caution to the wind and moved home to our farm. We started our own blog to keep our city friends updated about our farm adventures but at the same time we've enjoyed looking back through the blog at the little details of the last 6 months that we might have forgotten. The things we couldn't really notice at the time as we ran around getting ready for our animals to arrive!
xo,
dig
:: :: ::
all photos taken with a Canon Digital SLR from Vanns.com