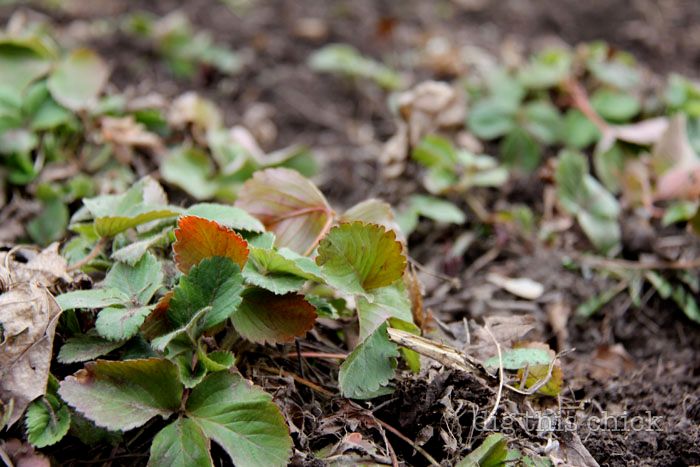 strawberries 
There is something about spring this year that is making me crazy with lovely energy and excitement. Maybe it's because I am sleeping many hours in a row for the first time in over a year. Maybe it is because my husband is DONE with his apprenticeship and can fill-in-the-blank without feeling like he should be studying. Maybe it is because my exhibit is up and I am happy with it. Maybe it is because Ruby is walking all over the planet and much more content because of it. Maybe it is because Margot can wiggle her thumb and her lightening bolt forehead scar is actually just fine. Maybe it is because soon we will be eating chives, parsley, peas, spinach, arugula and lettuce yanked right from our backyard dirt. Lilacs will be in obnoxious splays about our home because their glory is brief and fabulous and I cram every surface with bouquets.
Most likely it is a wonderful, energizing combination of all of these things.

chives
When we moved into our home, our first home, eight years ago, it was trashed. It had been a rental for a decade and the tenants hadn't cleaned much or watered the yard. The house and yard were dirty and gray. It was perfect for us because we could afford dirty and gray and we had skills (my husband, being a carpenter, had most of said skills) that could brighten.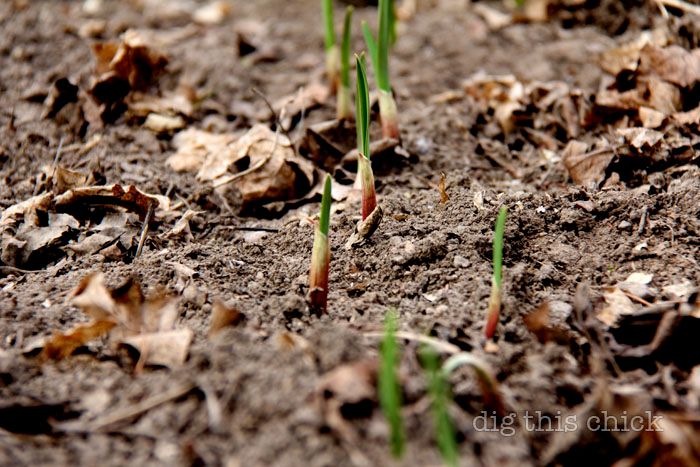 We moved in in October and when March rolled around I could be found poking around the yard trying to figure out the best garden spot, searching for anything green that wasn't a dandelion.
I found rhubarb boiling up out of the dry, otherwise-barren earth. Rhubarb is a survivor.
rhubarb
Since that rhubarb discovery day so many moons ago, our home has changed a lot. I remember moving in and thinking how on earth will we ever fill this space? We were moving from a 500 square foot house (a two car garage that had been converted) where we had lived for several years. We didn't seem to have any problem filling it with animals and kids and life. It's our home.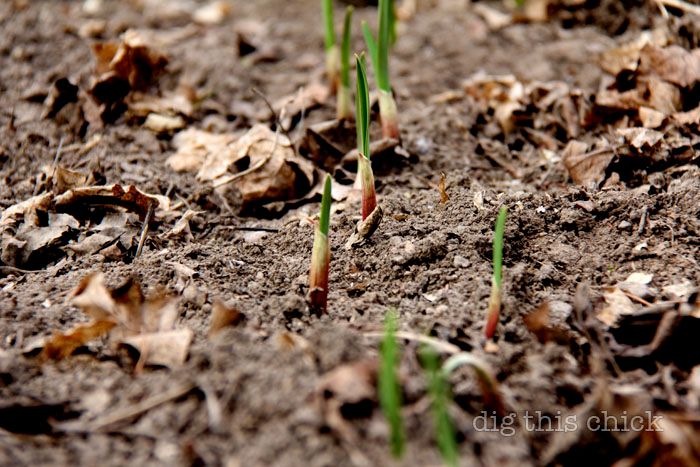 garlic
In this week's mama digs, I wrote about some of the stuff that filled our home, the stuff my mom saved and sent to me. Boxes and boxes. Read all about that stuff, my annoyance with it and love of it, in mama digs: keeping childhood.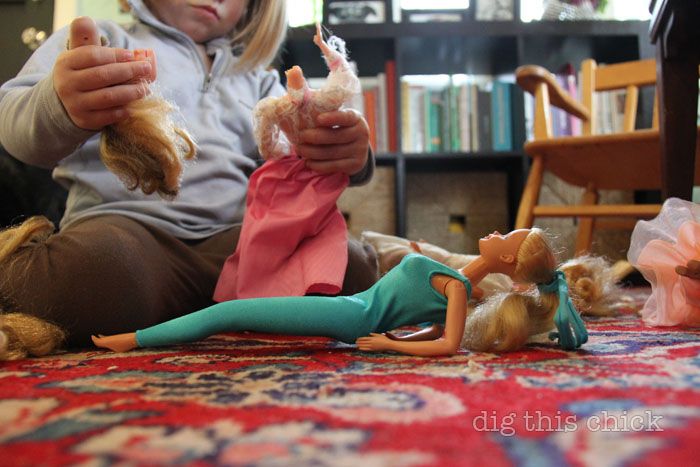 Last weekend we dug out the barbie dolls. I am not a fan of barbie in her creepy airbrushed perfection and don't feel totally comfortable with my kids playing with her. But I decided to just see…Margot picked one from the pile because she had yellow shoes and long hair that allowed her to spin the doll like one of those New Years Eve noisemakers. For now, and maybe always, barbie is just fine. Besides, my boobs totally look like that.



:: :: ::
all photos taken with a Canon Digital SLR from Vanns.com