hump day nuggets: little bits of the season in photos and words about the last week
Margot came jogging down the hall late the other night. She stopped when she reached the end and saw me.
"Mom I am not asleep."
"I see. It's late. Are you having trouble sleeping?"
"Well, let me show you something!" as she hopped up on the couch next to me, peeled back the curtains and exclaimed, "Can you believe it?! It's totally light out! I guess the sun says it's wake up time!"
Lately I spend a lot of time explaining things like the distance from the sun to the earth and how time doesn't change but light does. I break down why squirrels can run on branches and why it seems like cars go faster when we walk versus when we are also driving.
Margot was really upset the other day, she angrily clutched her old shirt that Ruby now wears. "I don't want my clothes to keep getting smaller! I just want them to get bigger!" I told her she was growing taller and, as she grew, larger clothes were necessary. I told her she would eventually be an adult. She paused and said, "So eventually my clothes will grow into adult?"
She is so wonderfully literal. See, we say that shirt is getting too small for you and, all this time, she thought that the shirt was unfairly shrinking. So we had a long, detailed conversation about how clothes can't shrink (unless your roommate washes and dries your merino wool sweater, but that's a lesson for another time) and kids can't stay the same size.
This age is so rich with wonder and learning. It's very cool and very tiring. Mysteriously vast.
nuggets.
:: I so remember creating little forts and cozy spaces as a kid. Holing up, pretending I was on a boat or in a forest. I love that my memories return when I witness my daughters making their own.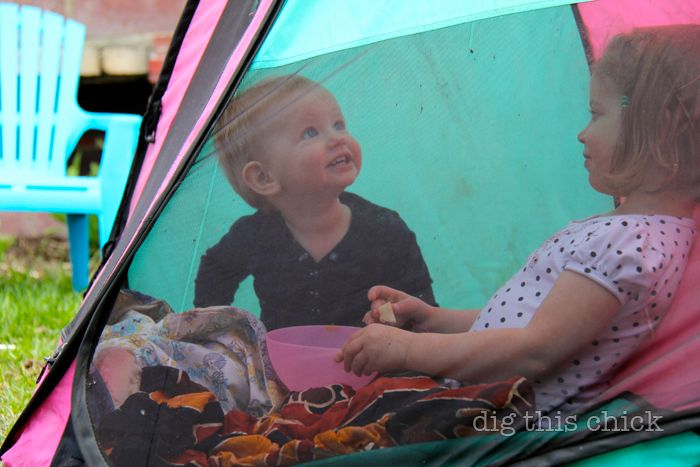 :: My exhibit is down and is in three boxes in the back of my car.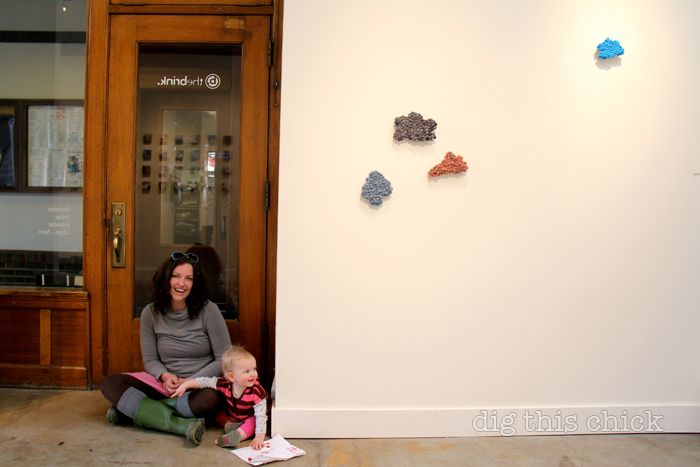 Thank you so so much for your enthusiasm and encouragement (and purchases!). I was nervous to share the details and you all were just awesome in your internet high fives. Thanks.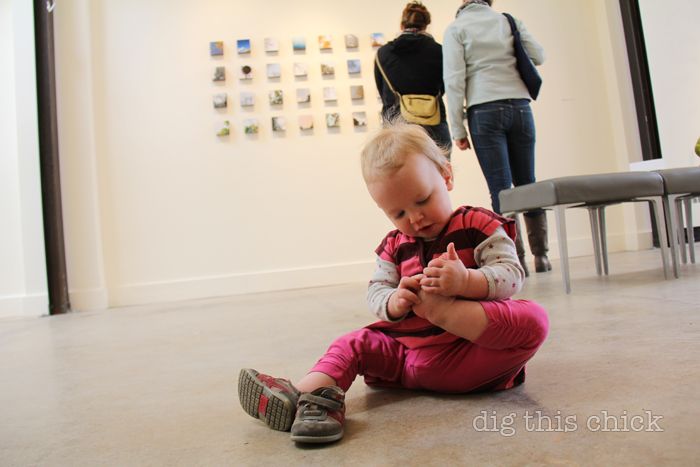 What didn't sell is still for sale. The photos are 4×4 inches, mounted on ipé wood and ready to hang. I printed a limited edition of five of each photo (some sold but many still available!). Click here to view images and learn more.
:: Stemless glassware is perfect for evening chicken chores.
:: Margot breaks into song all the time. I was able to pull over while driving the other day to capture this beaut.
Cooper loves his read shoooooooes.
But her just loves his red shooooooes.
And he did love his red shooooooes.
But Owen said we could trade shirts
But I said no Owen.
And that's just how I make Owen smile!
And I let him wear my cape insteeeeeeaaaaad!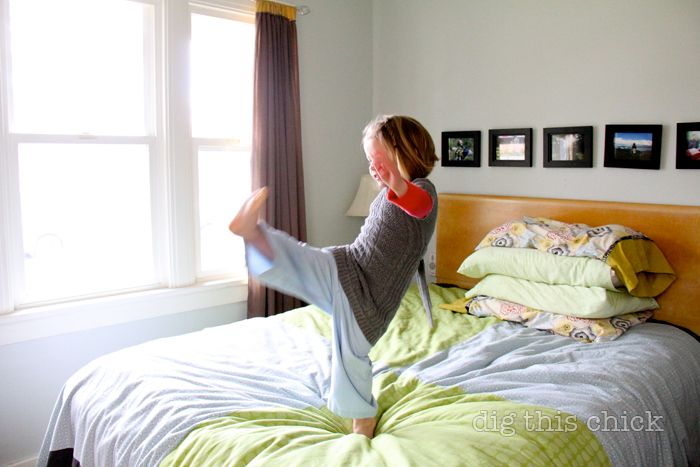 And, just to give you an idea of her voice quality and style, here she performs How Do You Solve a Problem Like Maria? (oh, check out Ruby's curls! I miss them.)



:: Seriously, this Ruby girl and her tender, loving, sneaky ways. She could play peek-a-boo behind her closet curtains straight through a full moon cycle.
Taking breaks only to eat like a teenage boy.
:: Margot is digging spinach salad with garlicky balsamic dressing. I love it.
:: My talented husband whipped up this entryway organization in like 12 minutes with some salvaged wood. I have had this shelf in my brain for years and it just never made it to the top of the list. Previously there was a chest that contained everyone's gear and hooks for coats. Leashes were always lost. And then skis, shoes and kid bikes lay like roadkill causing swears. This is how we greeted our guests for seven years. NOW there are organized baskets! And a hook for the bike! And a place for shoes! And a special dog leash nail! And kid-access to their own hats and mittens! I love it.
:: My criteria for clothing: interesting, comfortable, washable. Shabby Apple emailed me asking if I'd like to review a dress (yes!) and I chose the Piazza Novena. I love it: the knit fabric has a great drape, it is extremely comfortable and I love that it looks fancy and feels like I am wearing a nightgown. Score.
When Margot saw it she said, "Mama, you look fantastic. But can it twirl?" Twirling is Margot's criteria for clothing.

Taking direction from my kids when doing an awkward self portrait makes it more fun for everyone.
Shabby Apple is offering you, beloved readers, 10% off your purchase! Use coupon code 'digthischick10off'. Thanks, Shabby Apple!
:: We tried to attend our friend's early-evening cd release party but, alas, even at 6pm it was too crowded and loud for our two girls perched on our shoulders.
So we headed into the rain-hail-snow-wind for a lovely picnic by the river.
We inhaled our burritos and ran as fast as we could up and down a hill before retreating to the warmth of our home.
In situations like that I can't help but think about what my Friday night looked like 10 years ago.
:: Sam Bubbas, my giant love bug. Our first pet, a cat who acts like a dog. He likes car rides and sticks his head out the window. When I worked on a farm, he came to work with me every day and roamed the tomato fields. He'll be 11 next month.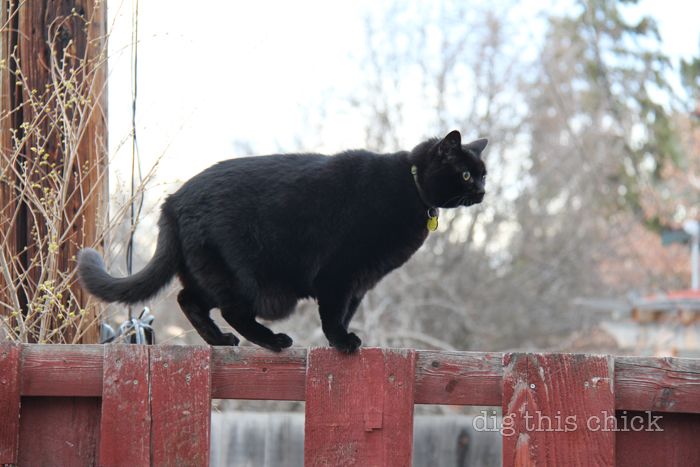 :: As always, chives are our first harvest. And we add generous handfuls to everything.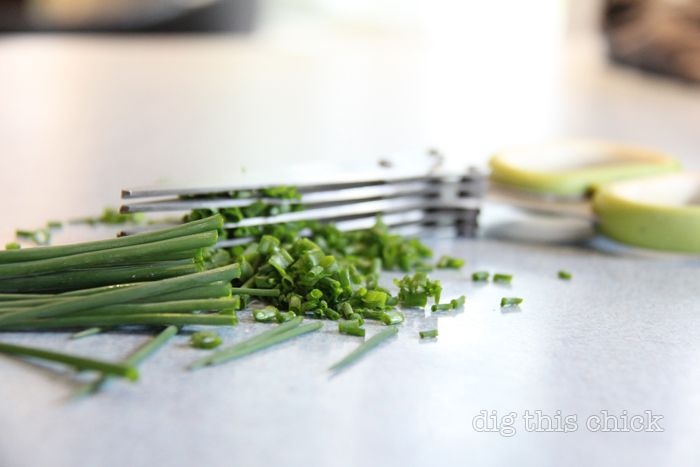 adore these herb scissors
:: This song was performed in the nude with high knee action on her way out the door at bedtime.
Margot Bea
Margot Bea
Margot Bea
That's just meeeeeee!
Going outside without any clothes on!
Margot BEEEEAAA!
Mom, can I have a sandwich?
Ruby gets to see all of this and I wonder how she will be different. Margot never had access to such wild, fun, nutty performances. How are second children not entirely different creatures? Maybe they are.
 They come into the world as part of a package. Not eclipsed by, but informed by their sibling.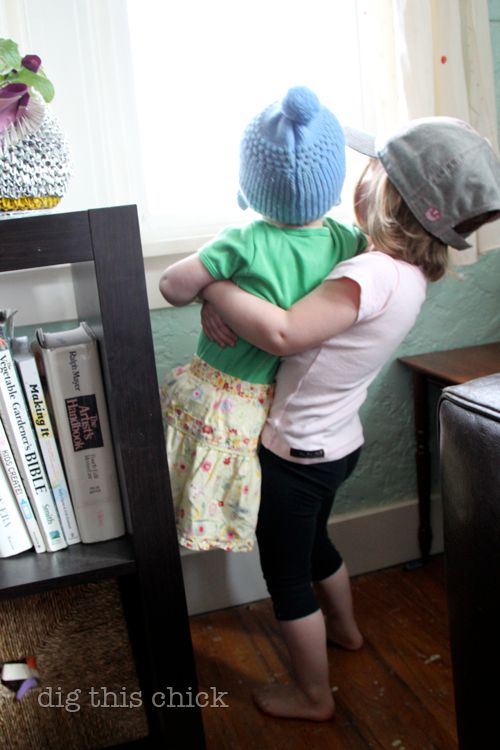 Right now Margot is high energy, a brilliant ball of wit and opinion.
A few times recently, this brilliant ball has blinded me with impatient reaction, followed by self-doubt and guilt. And then, in less than an instant, a bright second of eye contact that says I'm pickin' up what you're puttin' down, the weight lifts and I relax with pride and comfort in the brilliance. I find humans' capacity for growth to be astounding. Our family grows together.
Right now, Margot is verbal and fast. And Ruby is right at her heels. I am not sure where I fall in line but I'm there, cheering, tripping, strong, injured, trying, loving.
happy hump day out there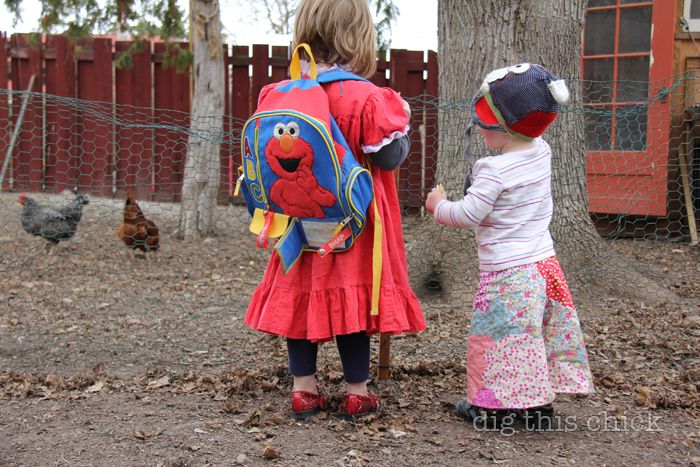 ps randomly selected winner of the Magical Mothering e-course: Comment #18, Lisa said…Great post! I especially love the photo of Margot in the pink hat…beautiful little girl! And the bread looks wonderful! Congrats! Email me at [email protected].
:: :: ::
all photos taken with a Canon Digital SLR from Vanns.com