hump day nuggets: little bits of the season in photos and words about the last week

I don't feel like I experienced Missoula much last spring and summer. I traveled a bit, had company. I had two small kids and very little sleep. But mostly I think I was on Planet Ruby.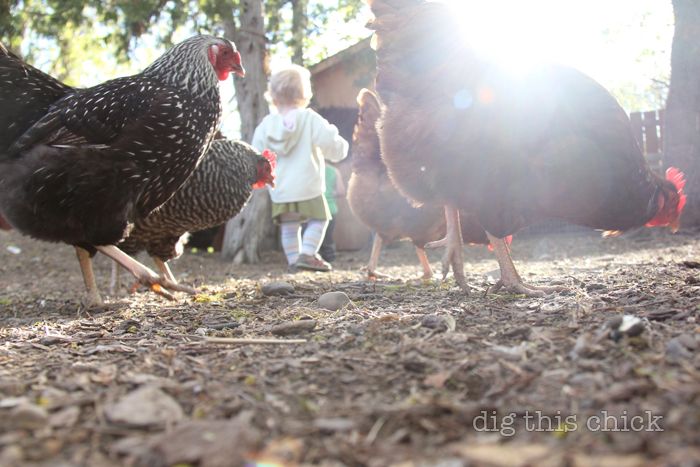 You know how you don't realize how tired you were until you get a solid, heavy sleep? Or, how you don't get how out of shape you were until you feel your body shift and settle into a stronger place?
I didn't notice my axis had tipped to accommodate a new pull. I didn't see my new trajectory, the one that kissed the Milky Way goodbye as we spun into another solar system.
I was on Planet Ruby, a gentle, protective orb with only one view: a little girl who almost slipped away with the tide. Upon deciding to stay, she curled her toes and fingers right into my flesh. Tethered to my orbit, our magnetism indivisible.
I memorized her gurgly coos, her humid breath on my collar bone. Her limbs like roots, my body like soil. I know her every single valley and peak.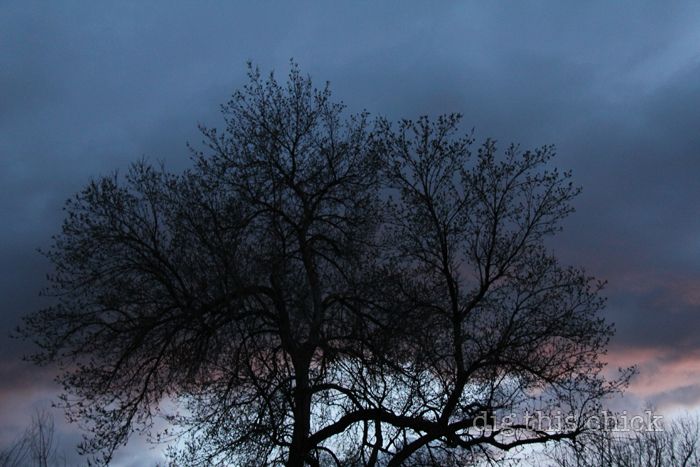 I know not only because my body grew her but because it is my physical space that formed hers. The curve of her belly sculpted by the C of my waist, her cheeks begged round by my kisses, her right palm scooped out by my left tricep.
Now she walks. For the first time in over a year I see her back. She walks away from me. But not too far. The magnetism.
I study her stride. It is confident, vibrant and playful. My shoulders are hard as mountains. Erosion happens from the outside in. Crust, mantle, core.
Nuggets.
:: It was hard to leave this last Saturday morning.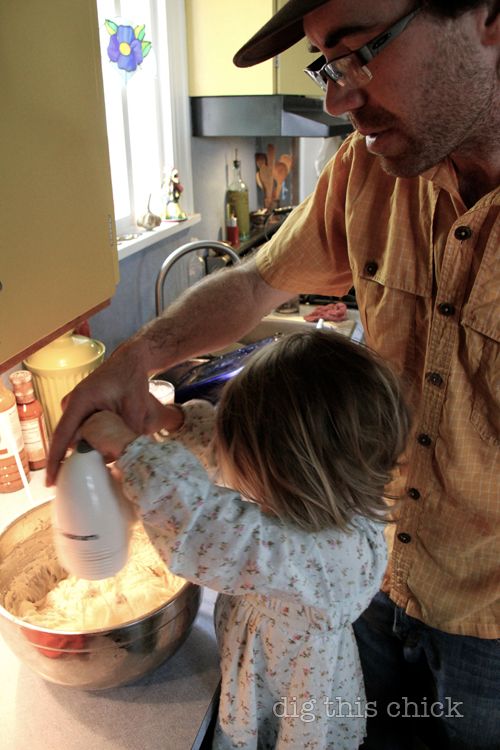 But this getaway was pretty nice.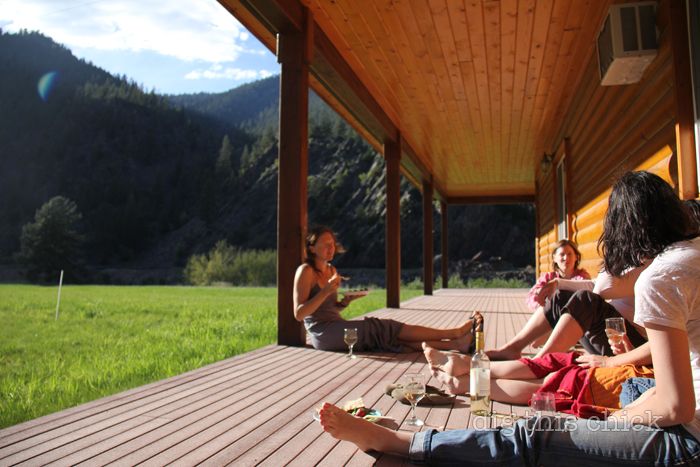 :: She's such a capable big kid. So helpful, so loving, so independent. There are a few, precious baby things she does and I hope they last a while longer. Like, when I pick up her sleeping body, she still slumps into my body all curled up like a newborn.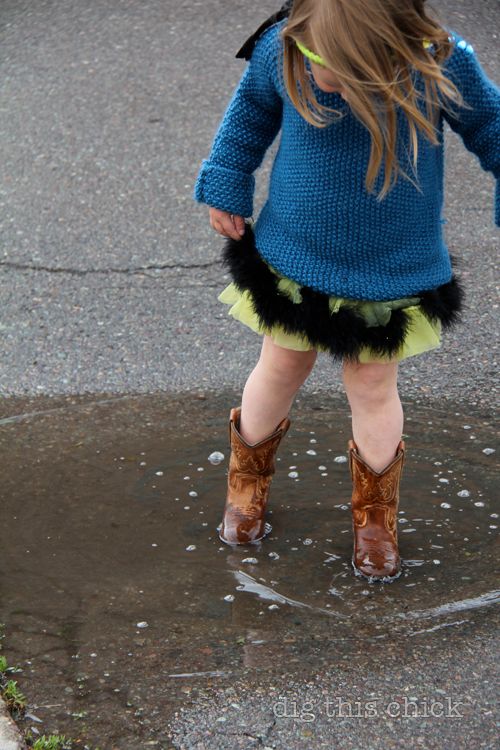 :: We had some crazy wind blow through our valley, snapping three story trees like dry wishbones. The sun was brilliant, the air warm, the current cold.
I derailed my windblown, tired family for a photo shoot in a downtown alley last Friday night. We had just crossed the bridge over the swollen, raging Clark Fork River, Andy and I clutching out kids tight while our bodies blew zig zag down the sidewalk. But really, how could I resist a golden tunnel in the middle of Missoula?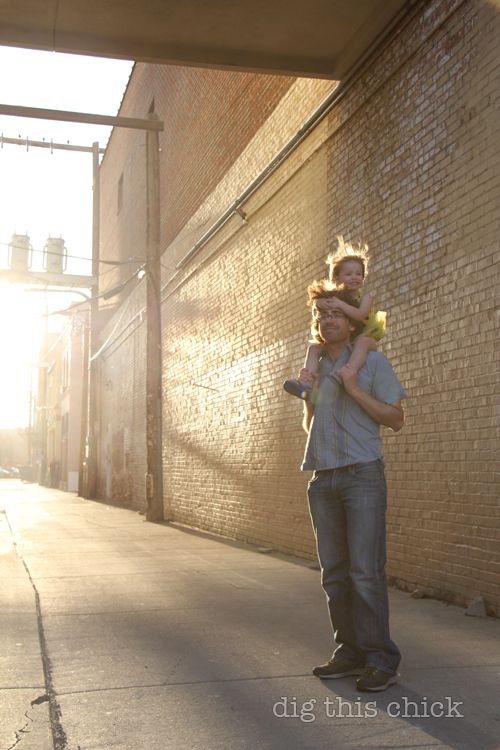 :: Margot's best pal, Owen Bruno. Just today she picked out some fabric and asked me to make her a long dress. We started to discuss the shoulders when she said, "No no, mama. This is for Owen. I can't believe he doesn't have any dresses. He needs a dress."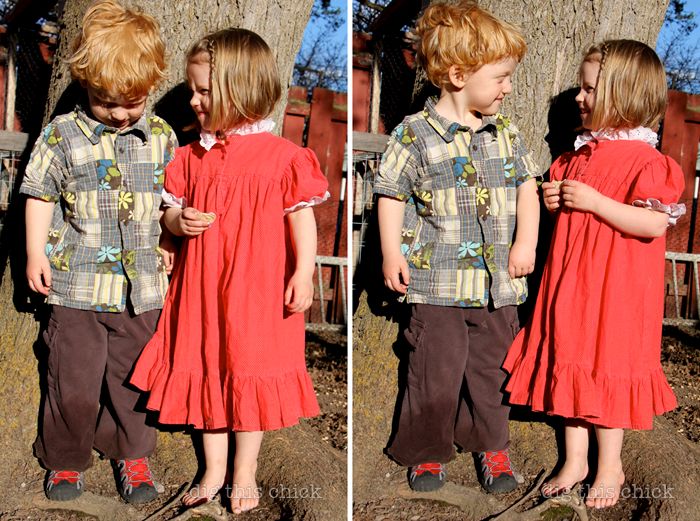 :: Homegirl is preparing for Florida retirement with the white socks and flip flops.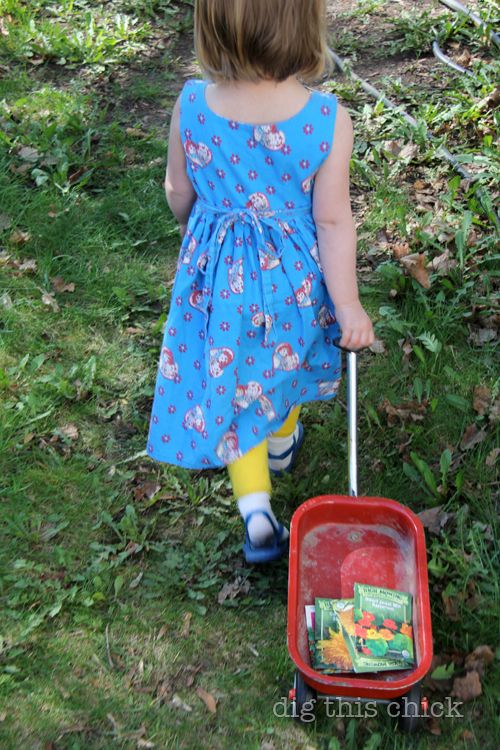 But sister still gets barefoot to garden.
:: Ruby and Alice wander out to the chicken coop every morning.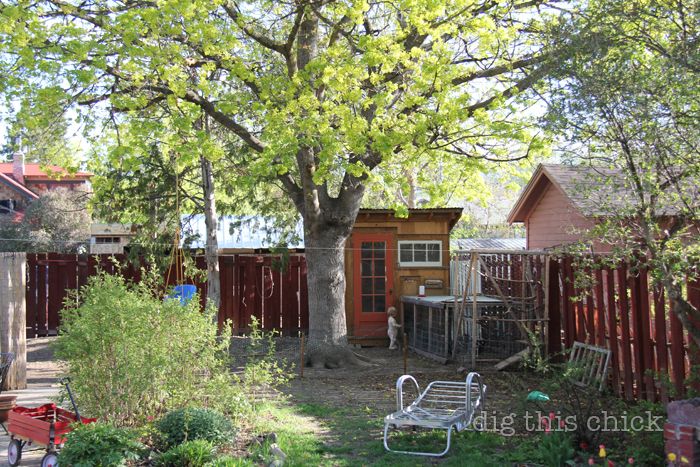 :: Welcome back to dig sponsor Piper & Paisley! If you scored one of her hats, you know it well as I am sure it is your favorite. Seamstress-mama Jen is growing her business and moving into a space in downtown Missoula! To finance her dream, she is running a Snail Sale where you get 25% off your entire order and your hat(s) will land on your head(s) in one-five weeks. Snail-paced.

Will you help me pick my new spring-summer hat? Which one of the three above should I order?
To get this screamin' deal, use coupon code 'SNAILSALE' at checkout. Thanks, Piper & Paisley!
:: My girls' afternoon naps aren't in synch and while I miss the three to four hour chunk of time (yes, Margot still naps that long!) I have grown to love the afternoon alone time with each kid.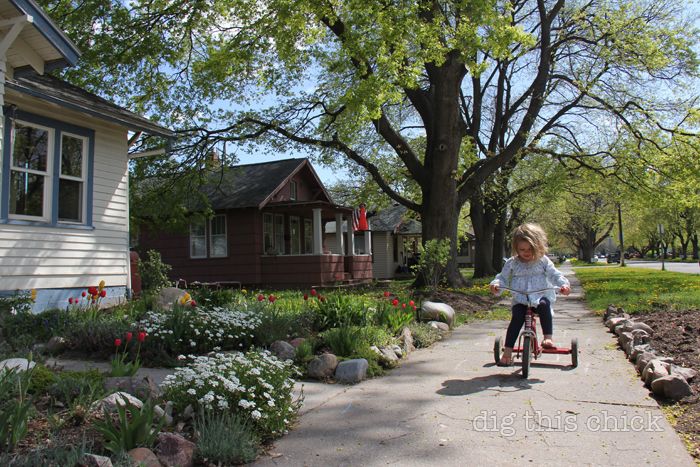 :: Bug has taken to narrating her movement in third person. Like Dad! Here comes a girl up the stairs carrying oatmeal. or Hey Mom! There are two daughters right here who want to read a book with you.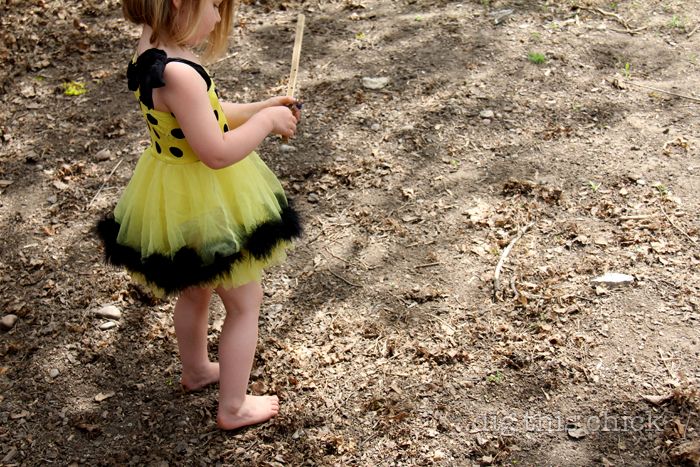 Andy went to shut a drawer and Margot exclaimed, "Dad! No! Don't shut that!" He asked why. "Because a little kid might put her fingers in there!"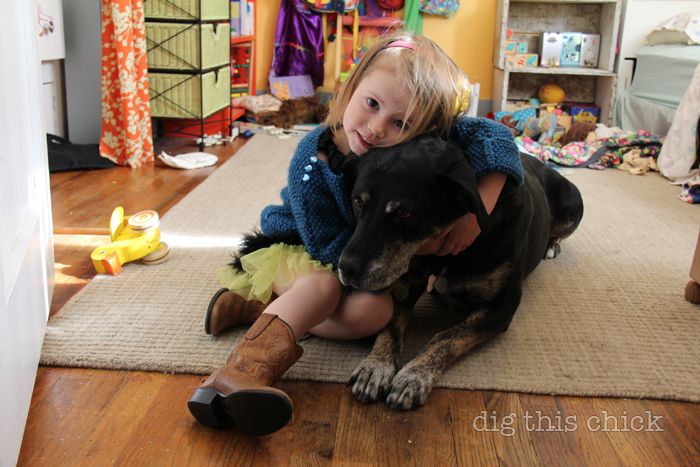 :: My handsome, kind, funny, gentle, smart husband who I love a lot. And OH that kid on his shoulders.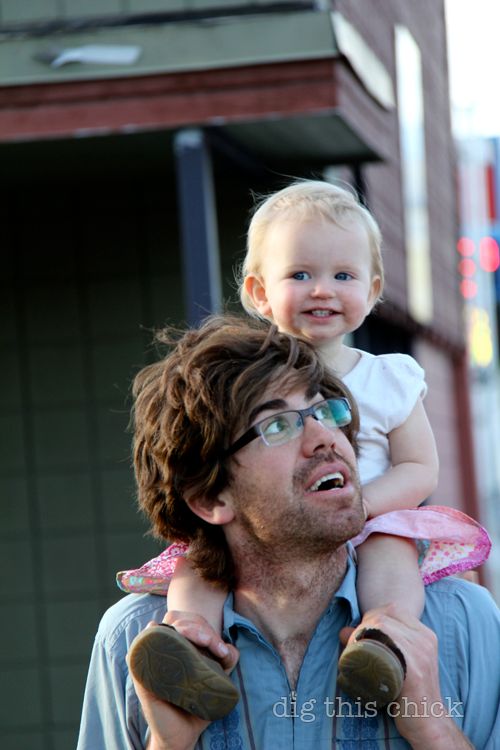 I am not being metaphorical when I say I didn't look up much last year. My memories of our garden, neighborhood walks, camping, travel, rivers, friends are all remembered through the water of Ruby's blue moon eyes. I concentrated on the acorn-shaped soft spot on her scalp, I moved through the world with her on my back, on my front, on my hip. All the while I held Margot's hand, cradled her long body in my right arm, witnessed every millimeter her honey hair grew. My recall is fuzzy and dreamlike, my daughters in sharp focus.
After Ruby survived and her six-pound body came home, my daughters crawled into a hidden cave in my heart, our shared blood a depthless river. I held tight navigating this new life as a mama of two with a new fear I hadn't known before.

swinging under the smiling moon past bedtime
The world is so vivid this spring. A hopeful, youthful perspective, like we landed back in our galaxy with new gravity. It feels really good to look forward, to look up.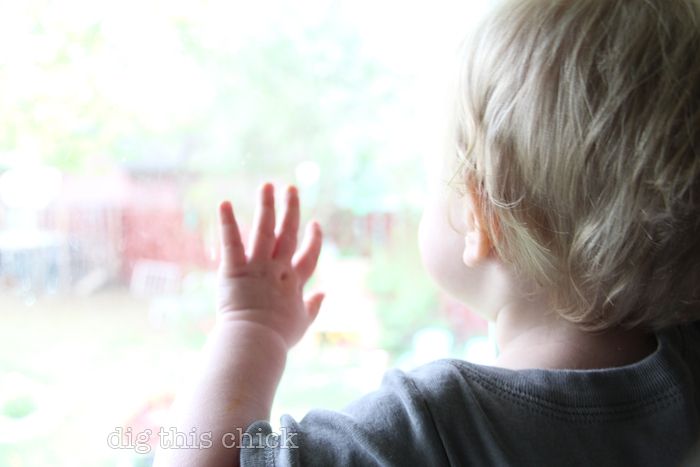 :: :: ::
all photos taken with a Canon Digital SLR from Vanns.com