hump day nuggets: little bits of the season in photos and words about the last week

We've been on the road. In fact, we are, right this minute, driving the stretch of I-90 whose path I know like my kids' freckle patterns. It's been a long haul, from Missoula to Helena to Proctor to Billings, all the while surrounded by hoards of loved ones from all branches of the family tree and all corners of the country.
We gathered to love and support and celebrate. I am choosing my words carefully, painfully and don't quite know how to choose the words because the last nine days have been so full of happiness and sadness. My heart expanded with the richest joy and the deepest grief, all the while buoyed by my people. Really, nothing else matters. My people.
We started out with family and friends arriving in heartening bunches to celebrate Andy's art opening last week and then off to my family reunion and then back across the state for a funeral, the most devastating funeral I've ever been to for it was the death of a child we mourned. And, during that time we received news of another tragic death of a friend of ours who left her family and newborn baby.
There is no making sense of these horrible, soul-buckling occurrences that feel so unfair, that make my stomach twist and chest heave. There are, however, a few tidy truths that snap into the clearest focus: to love my family and friends wholeheartedly, to make choices in the spirit of support, honesty and betterment, to understand that this inhale is the amazing gift and this exhale could be my last, to live my best self this minute.
nuggets, now.
:: I was so overwhelmed with pride, thankfulness and love at Andy's art opening. We've had a full year, with some big accomplishments. *This one* was huge, his first solo museum exhibition featuring six years of painting. Each piece takes hours and hours and those hours were put in after 10-hour work days, shoehorned into slivers of time around having and raising two kids among busy lives.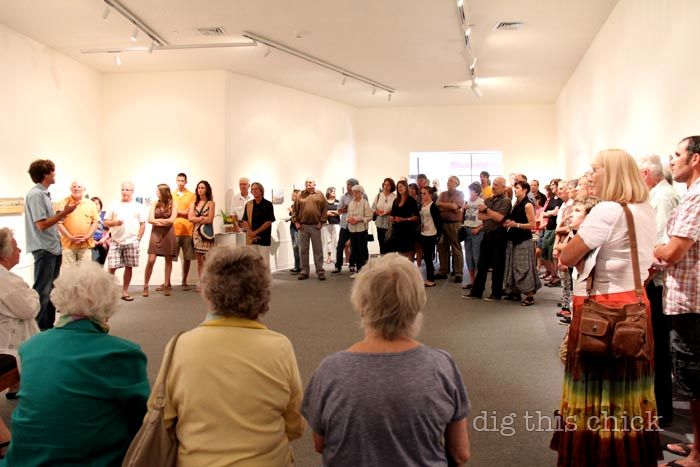 And there he was in a room full of his heart on view for everyone to experience, our kids weaving around the legs of onlookers. It was an excellent night. I am amazed by my husband.
:: And it got better because everyone stayed a night or two to run in grass, swim in hotel pools and talk with eye-contact over pizza.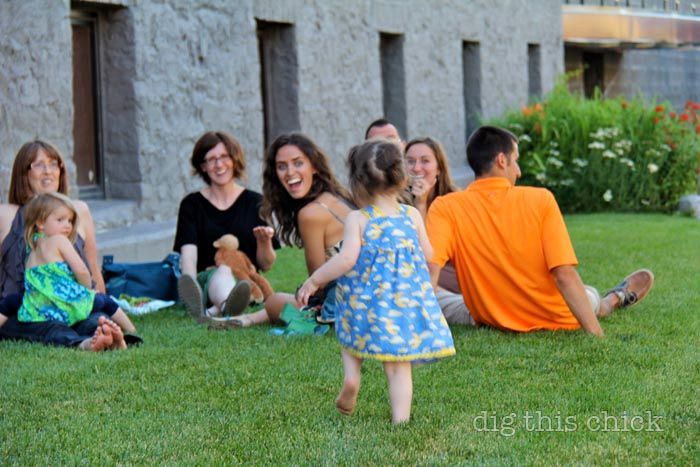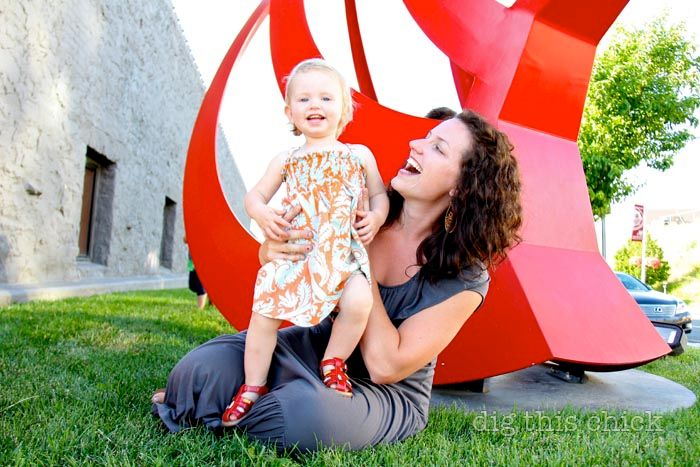 :: The affirmation of generations, the kinship of creatures.
:: The wonder of a caterpillar. Margot and her cousin decided this guy's brother and mom were in a nearby tree waiting for him.
Charlotte had a hard time saying goodbye and Margot stroked her hair, told her it was the right thing to do. My cousin and I didn't intervene. They worked through it, shed a few tears and we went home, the young hopeful caterpillar safely placed on a leaf, off to find his family.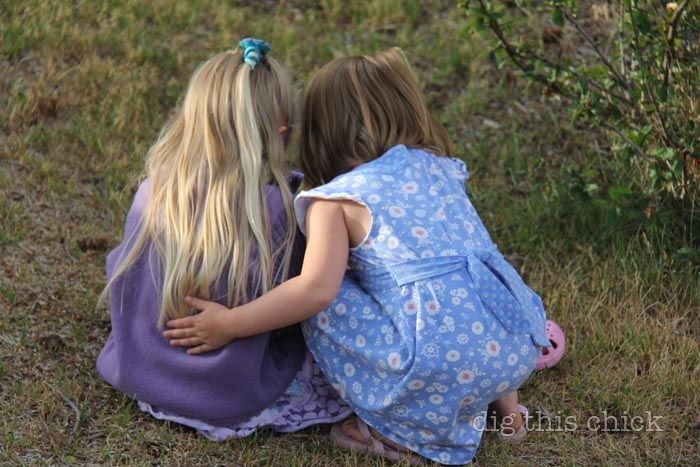 :: I smiled for a good two hours after my first four-wheeler excursion into Nowhere Montana.

Andy and his sister, my soul sister, Neysa, rode next to us
:: The week was unscheduled and unruly: naps on backs, in car seats, in random corners of hotel rooms and friend's homes or not at all. My little road warriors impressed me.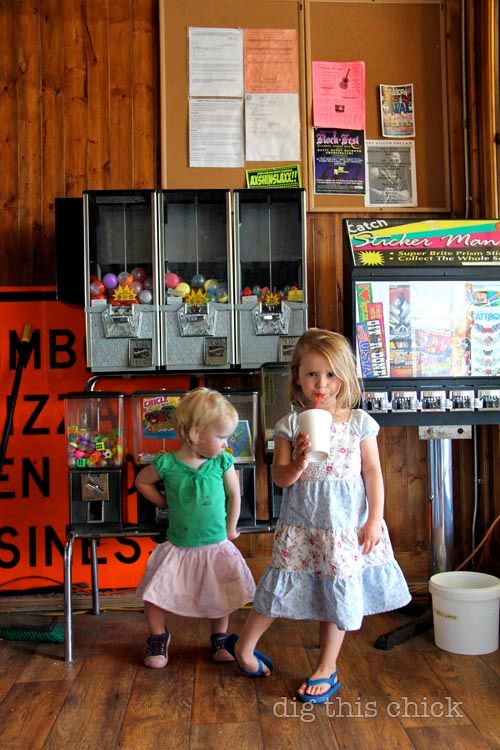 :: Cousins are cool.
:: There's something electrifying and revealing about watching my parents with my kids. Like, I get how much they love me, how much I love them. How much.
:: I am thrilled an honored to welcome new sponsor, Families First Montana. This incredible organization "strengthens our community by empowering families with parent education and learning through play." My family has benefited tremendously from their services.
We are members of the museum and have used their resources to better our parenting. I seriously cannot recommend the programs and mission of Families First Montana enough. And I feel like we have only scratched the surface! It is a wonderful, invaluable resource for Montana families. Their annual family-friendly fundraiser is on August 20, a concert featuring Nigel Smith of the PBS kids show Between The Lions.
And! Families First is giving away a Family Membership to one lucky duck commenter. Winner selected at random on Wednesday, August 3. Winner: MT Goddess said…First of all that was one of your most beautifully, raw, honest and flowing posts yet, well that is my opinion. tradegy comes in all forms and at always the worst times. ps I hope I win the membership!! Its my birthday this wed!! Congrats!  Thanks, Families First!
:: Be still my once-vegetarian heart, we ate a lot of fabulously grilled meat.
:: I feel like making a pledge: I will jump in a cold mountain lake once a week between the months of July and September for the rest of my life.
:: Also, I think people should bathe in coolers and jump on beds until they can't fit.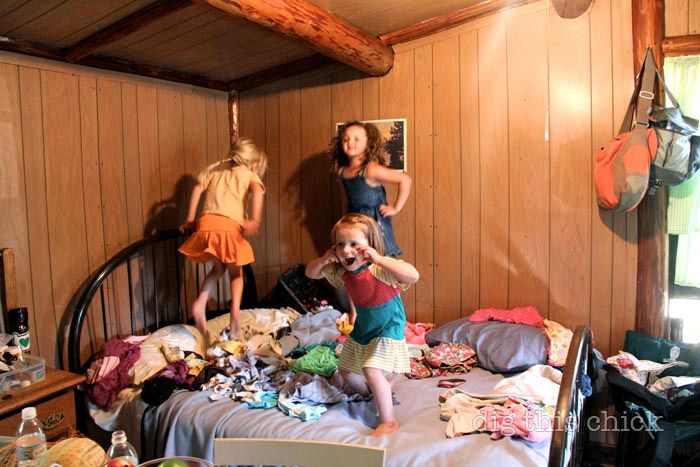 :: And, I think I will hide gold every chance I get.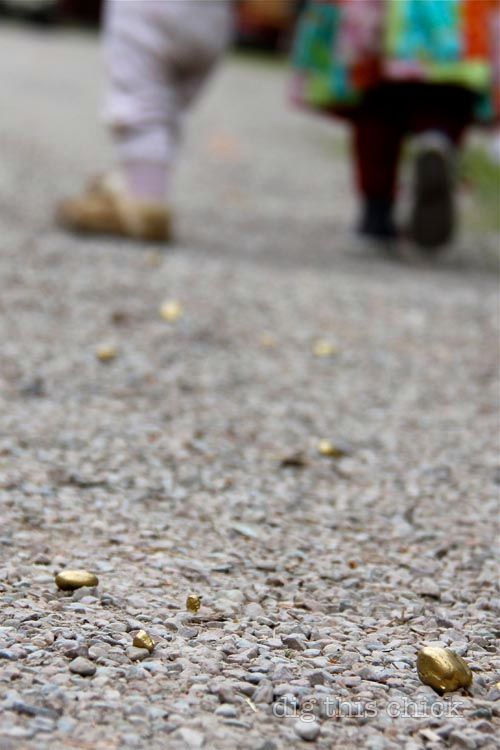 :: The photo below is worth hundreds of dollars because it caused my sister-in-law to miss her flight. By 30 seconds. Literally.

She says it's totally worth it. I agree.
:: Really, I can't imagine a better way to spend a week when absorbing the pain and cruelty of untimely death. Surrounded by kin, nature and space to reflect.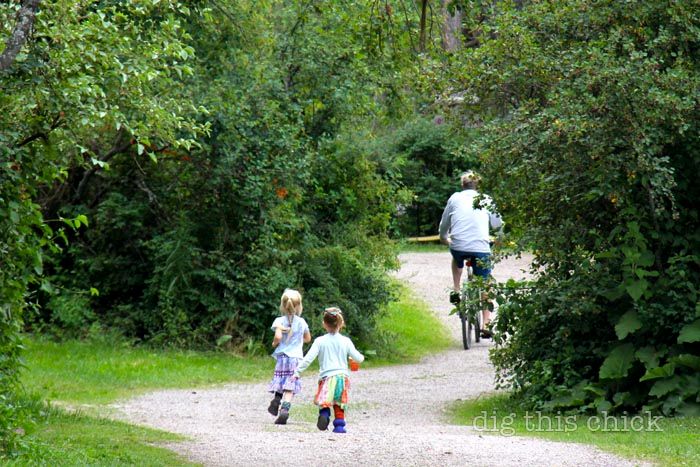 Time to focus on omnipresent beauty.
The ever-changing, embracing sky comforted sorrow.
It always frames the earth we are born on, die on.
It houses people's faith, understanding, questions and answers.
Inhale. Exhale.
happy (a few days after) hump day out there
Nugget it up and share. If you'd like, link to your nuggets in the comments!
all photos taken with a Canon Digital SLR from Vanns.com