hump day nuggets: little bits of the season in photos and words about the last week

I like rap and hip hop music a lot. It's what I play when I am in The Zone to clean, write or make stuff. I like the bass line, I like the predictable rhythm that makes me sharply move my hips. And I like how nearly every singer inserts a groaning, passionate uunh when they are feeling it. It's like they encouraging themselves. Uunh usually happens after music begins, just before it really gets going.
Today, I feel uunh. My pandora station is tuned to Kid Cudi, Kanye, Eminem, Outkast. And I am cruisin'. We have family coming in waves over the next week, we travel to Helena for Andy's art opening where we'll meet up with dozens of loved ones. And then the fun rolls into a family reunion on a lake. It all feels a bit like a wedding, that lovely anticipation for a big deal, when those you love all gather to celebrate, smile and hug. It also feels like a wedding because our to-do lists are unreasonable and instead of crossing stuff off of the list, I do irresponsible things like make myself a skirt at midnight. (Friends who helped with my wedding will remember how we relaxed for a while over cocktails in my kitchen the night before my wedding and I excitedly toasted to all the food made, all the flowers picked, everything done! and then remembering we had forgotten to pick up 200 salmon fillets and steaks from two different butchers across town from each other and it was 4:55pm on Friday.)
Uunh. 
The music has begun and I can't wait for it to really get going. It's a big week!
:: Water is beginning to really go down, although still big. Way too big to swim with kids. Soon.

Kootenai Creek

:: "Mama! Come here and check out Ruby's tattoo!" I took a deep breath and entered the art room to find Ruby smiling with forest green nostrils. Margot meticulously colored the entire inside of Ruby's nose.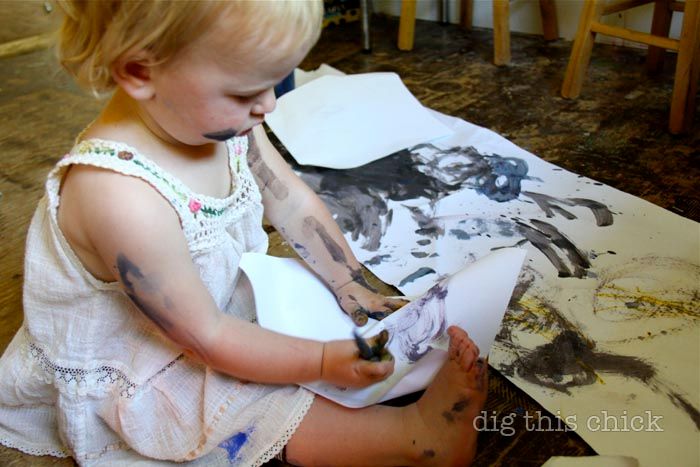 dang, no photo of the dark nostrils; Ruby is way into painting right now

:: We've harvested four tomatoes, Stupice and Sun Gold. Uunh.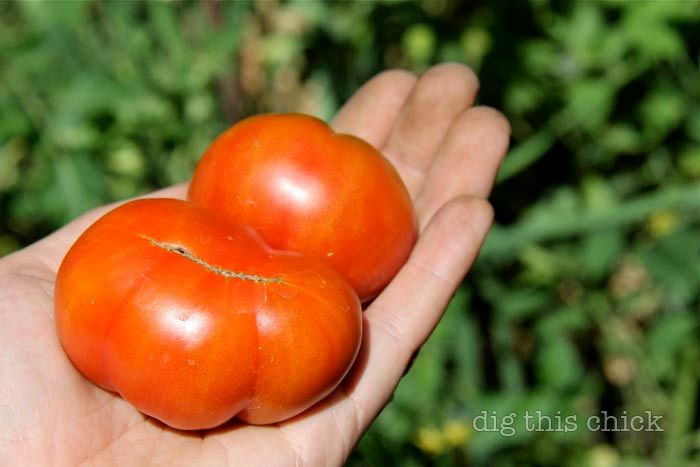 Stupice tomatoes

:: Margot peeled all the potatoes for dinner. Oh, my big kid.

One of our best friends and amazing cook, Laura. Margot called her Warla. Warla was one of her first words and remains one of her only mispronounced words. I hope she always calls her Warla.
:: My cousins cruised through town last week. On a walk in my eclectic neighborhood, we came upon a carefully arranged free pile.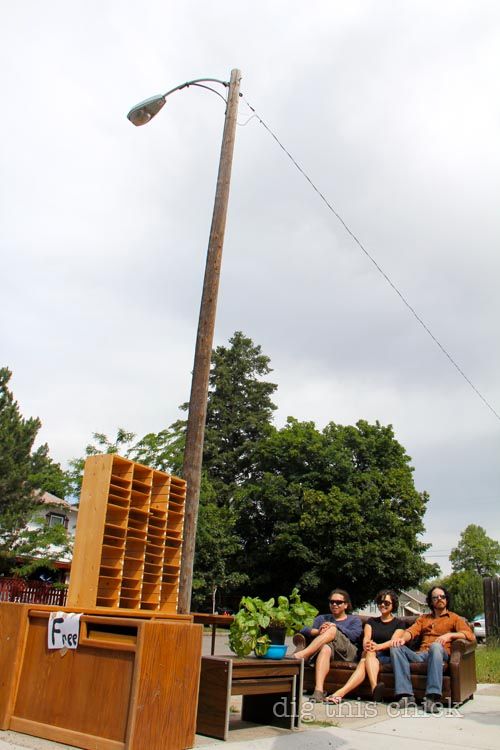 I snagged that plant, which messed up the lovely street corner-living 
room-office aesthetic. 
:: There must be a magnetic alignment between small children and puddles. Whatever the force, it is strong and wonderful.

This photo makes it look very careful and mellow. I assure each child was drenched seven seconds later.
:: A magnetisim also exists with kids and bugs. We will be biking down the sidewalk at a good clip and Margot will scream, "STOP! I see something!" and sure enough I had whizzed right by a ladybug larva.
:: We fetched hay from our friend's barn.
And finally mulched our garden.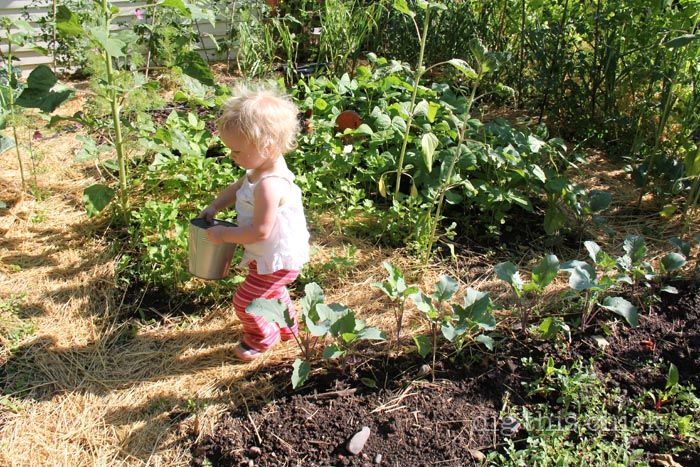 :: The bee fear is slowly waning.
:: The squash are going bananas.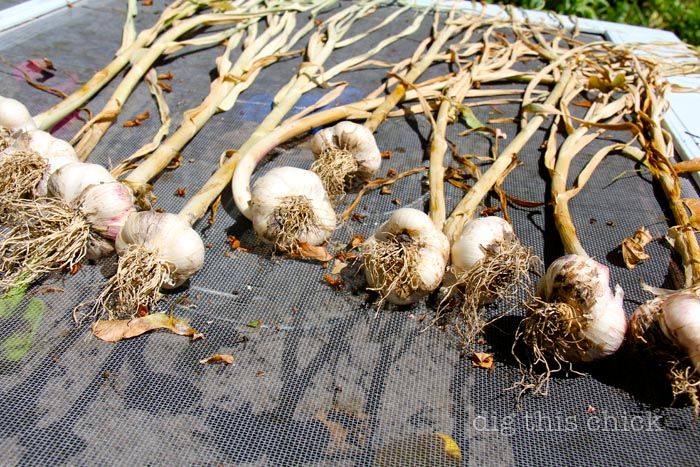 :: Peas are finally outpacing my kids' consumption of them. Barely.
:: After our
spontaneous adventure
last week, the girls and I went for a little hike up a canyon I used to regularly run up, rock climb in. I haven't been there in a few years and it prompted all this nostalgia. It felt good to share this space with my kids.

Kootenai Canyon
:: Sorry to overwhelm you with garden porn, but I can't help myself.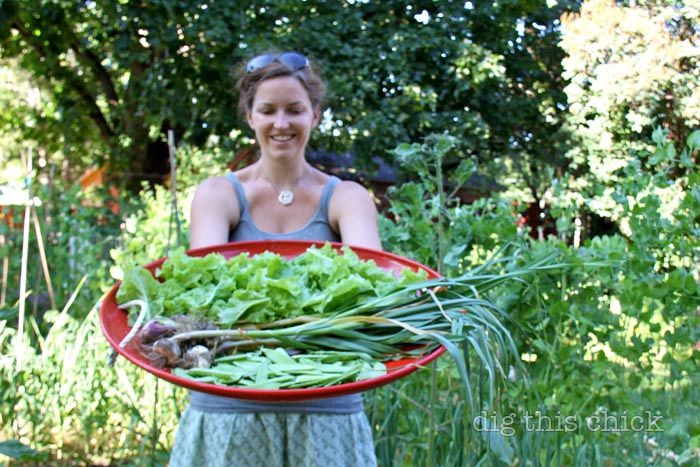 our saucer sled doubles as the perfect harvest basket
:: This kid.
:: Post-storm sunshine/rainbow hunt
These nuggets brought to you in small windows of time around preparing the guest bathroom and room (still can't figure out how I could possibly have lost a queen-sized flat sheet?), taking laundry off the line, sewing clothes, scraping oatmeal off of many surfaces and cleaning the coop while my kids nap.
Uunh.
happy hump day out there
Nugget it up and share. If you'd like, please link to your nuggets in the comments!
all photos taken with a Canon Digital SLR from Vanns.com