Our weekend was random, weird and hilarious. Beginning with the washing machine dying a slow, audible death with witnesses.
And it is totally a goner. We bought a new one and it is a high efficiency number that is quiet and fast (also, my homemade laundry powder works wonderfully for all those who inquired about its use with HE machines). One would have thought Andy came home with a new bunny atop a chocolate cake what with the excitement surrounding this purchase. The girls picked raspberries with our neighbor as Andy, a friend and I hauled the old one up and the new one down. There was a moment on our narrow staircase, when my husband stood four stairs above me, heaved the dolly up a step and I shoved with my right shoulder. Our eyes met over the smooth white plane of dead washing machine and we laughed. I remembered building those stairs, hauling so much stuff up and down that space over the last eight years.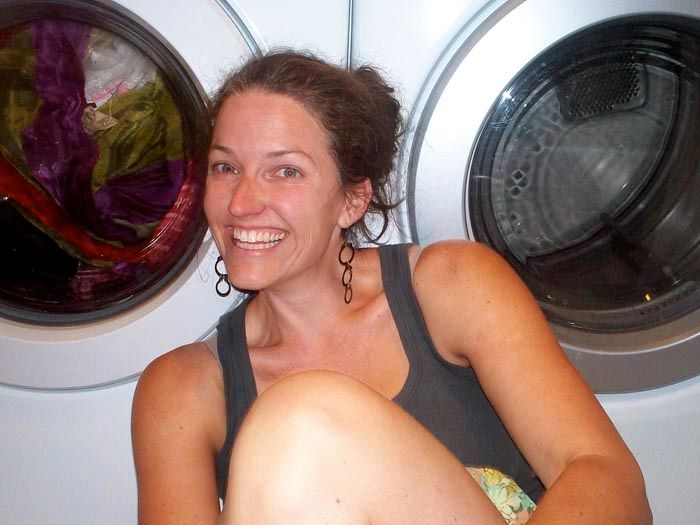 Margot used her camera to document the new appliance bliss
"I had no idea a new washing machine is so so awesome!" Margot shrieked as we all participated in leveling and the first load. Ruby said "doing?" with her dimpled elbows together and her wrists up in question.
"That's when I took a picture of Ruby. She didn't want me to."
So that was Friday. Pretty much the whole day actually. Saturday morning I made my way to the kitchen for coffee and the grinder was all ferkockteh.
Sunday morning was an early rise with one very energetic Ruby Jane. The routine was familiar: undesirable and painful with a quick shift to funny and awesome. Read about our good morning in mama digs: good morning. Then Andy was in a golf tournament which is hilariously random to me because he has golfed like 12 times in his whole life and he won a drive contest and came home with a butane torch and a $50 gift certificate to Boyce Lumber.
Sunday afternoon I discovered the coffee grinder had again been tampered with.
And this has nothing to do with anything in this post but it had been a while since we downloaded photos from Margot's camera. Makes me want to run outside naked right now.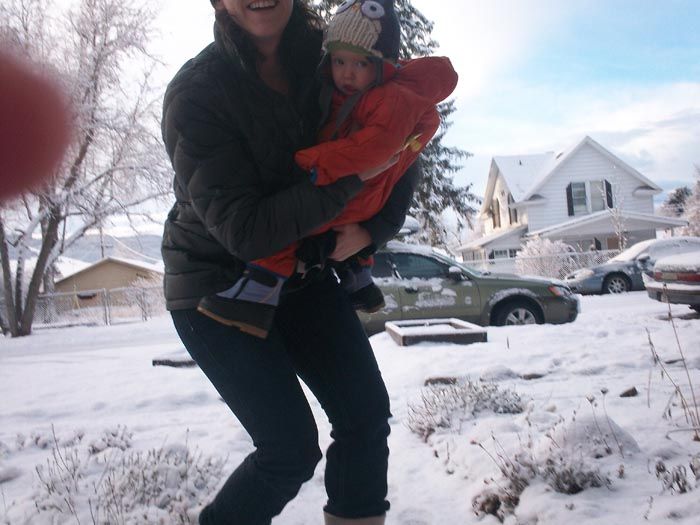 :: :: ::
just one of the photos above taken with a Canon Digital SLR from Vanns.com