hump day nuggets: little bits of the season in photos and words about the last week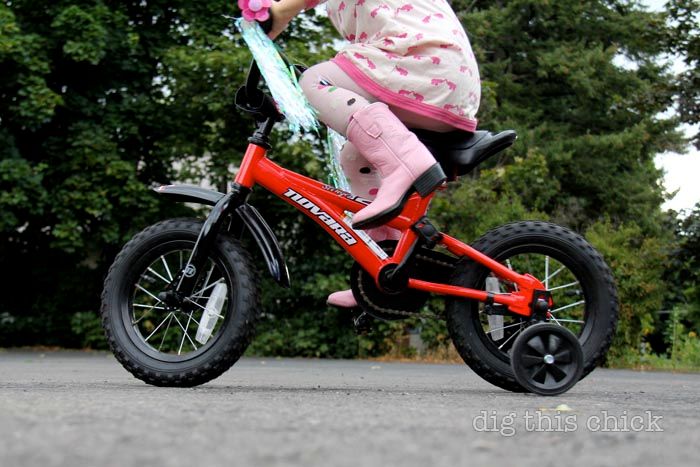 I had a few paragraphs written and I went back to reread and, man, I sounded whiney. I've had a raunchy cold and a busy week complicated by no car keys. So I have been biking all over town towing my snotty head and two kids in a trailer. See, whiney. I promise you are grateful I deleted those two paragraphs.
I deleted them because of an encounter I had with the checkout woman at our market. I was standing there staring off, thinking of the over 300 things Kathie and have to sew and ship in the next week (!), wishing it was an hour earlier because dinner was going to be too late, feeling a bit ho hum about my anvil face. She said, "Hi!" as she passed cilantro and chorizo across the counter with an infectious smile.
"Hey," I said with a slightly forced but genuine grin. We know our checkout people as this market is a few blocks from our home and we pop in almost daily. Then, she said, "So! Got any fun plans this evening?!" Her cheerfulness was almost annoying because I was in my exhausted funky space and then I chose to engage with this woman who had a hand out when I needed some help up.
I started to reply something like no, not much…but then I realized I had a wonderful evening "planned." I said, "I am going home to have dinner with my family." And I thought about that. Her eyes lit up and she said, "That sounds awesome!" And I said yes it was. She excitedly told me that she was in college and planned to study all night. And then as I plucked my bags off the counter, she waved, "Have a great night!"
I will, I thought. Thanks to you, sister.
Isn't is amazing how one person has the power in one interaction to change the course of a day? Imagine if everyone approached every encounter striving to leave a positive impression upon the other?
Just a few nuggets the day after hump day today. I had plans to write nuggets after bedtime last night but instead I chose to go to bed with Margot at 8:30. We read a book I got from Andy's grandma when I was pregnant with Margot, four years ago.
It is old and falling apart and when I got it I imagined exactly what happened last night. Like, when Margot discovered the old newspaper clipping tucked in the back.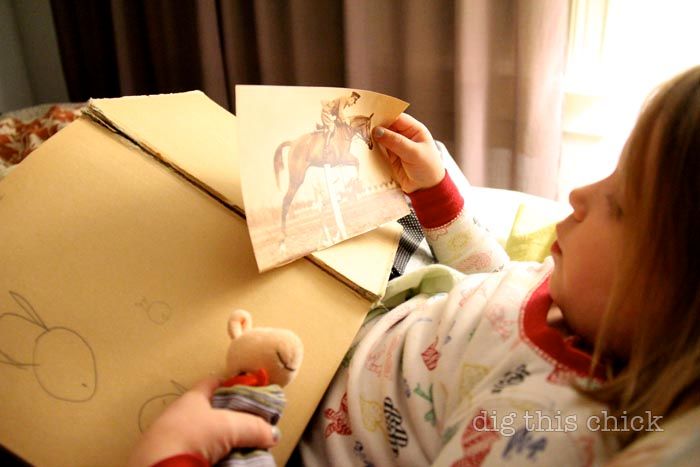 "Mama, I think that man should really have a helmet on," she said after studying the photo for over a minute.
:: I love my kids' love of books.
:: It's been so fantastic spending time with just Ruby on our new preschool schedule.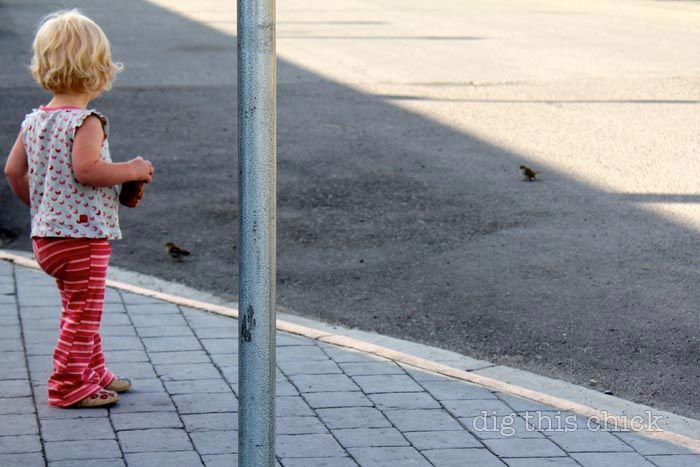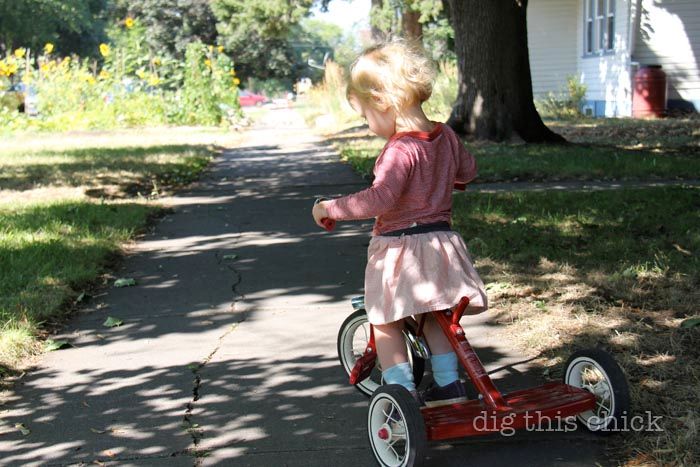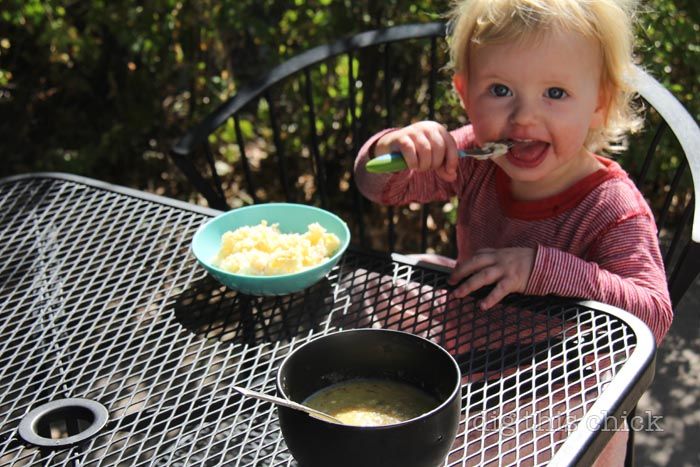 :: Loads of corn preserving and cooking with corn (corn potato chowder above, recipe soon) in our home this week. Margot becomes attached to a particular ear and eats it raw. Sister loves corn.
:: Welcome back to sponsor, Hip Mountain Mama! In their words: Hip Mountain Mama is a small family business that strives to offer the best Handmade, Sustainable, and Fair Trade items for your Natural Lifestyle. We have a strong passion for preserving the Earth, raising our children in a conscious and natural way, and promoting other small family businesses. What's not to love about that? Two items our family use every day are the reusable paper towels and reusable snack bags. The kind people at Hip Mountain Mama are offering you all 10% off this month: use code "digchic." Thank you Hip Mountain Mama!
:: Sending out lots and lots of packages lately. It is so satisfying to see a pile of brown paper envelopes containing stuff we made heading off to states and countries all over the world.
:: Margot made me a duck out of clay and paint and I loved it so. But then she decided she wanted to give it to her teacher. I kind of hoped she's forget but no way. And I suppose if she is going to regift art she made for me, her teacher is a worthy recipient.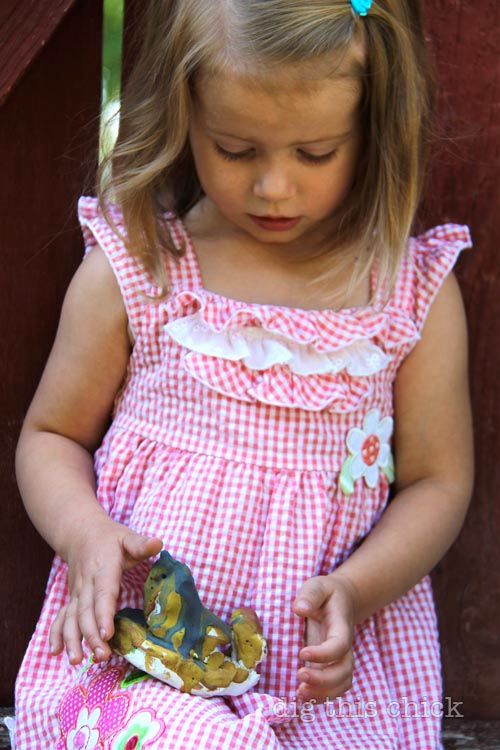 "I'll make you another duck, mama. I promise."
:: Mama digs went up yesterday. It is about the differences between a man cold and a woman cold. I wrote it when I was so blech but I think it holds up pretty true even with my clear head (and car keys! off to make copies right now…) Click here to read it.
:: Popsicle season is winding down.
:: Backyard dining is winding down too.
:: Outdoor swims are definitely winding down.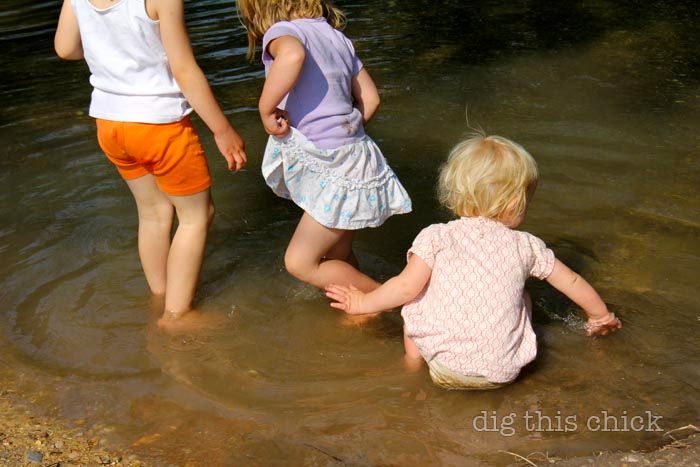 :: Sheep skin and blanket afternoon reads on the rise.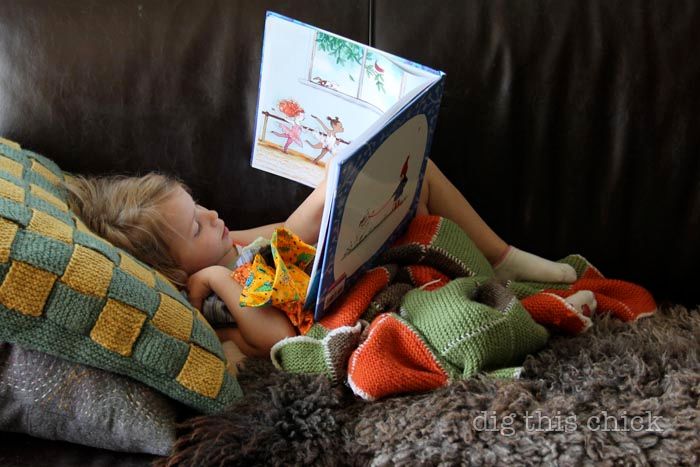 :: Close-toed shoes at the park on the rise too.
Every one of us has the power to impact another. We all know how a nasty, hurried, mean-spirited exchange can influence our energy. Same is true with a warm, positive, kind exchange. Thanks, dear college student. I'll pay it forward.
happy hump day out there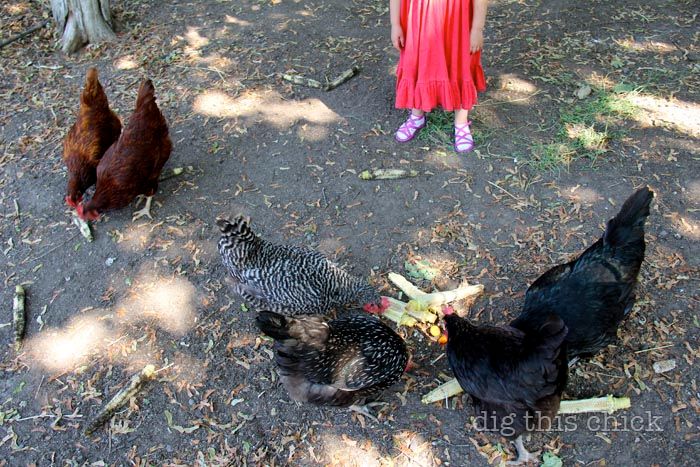 *Nugget it up and share. If you'd like, link to your nuggets in the comments.*
:: :: ::
all photos taken with a Canon Digital SLR from Vanns.com