hump day nuggets: little bits of the season in photos and words about the last week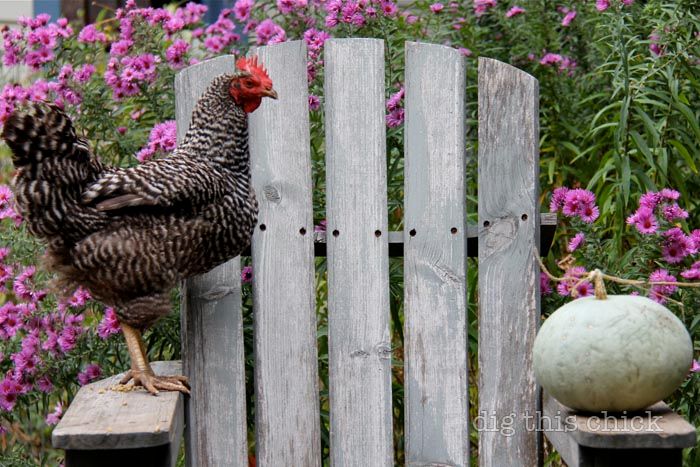 Our first frost came this week. It was later than normal and I found I felt a bit like I did at the end of my pregnancy with Margot. My due date came and went and every day I left work to all of my coworkers saying things like, I have a feeling tonight is the night! only to see my giant self waddle in again the next day. There is an element of relief in just moving ON to the next thing.
The next thing being winter. Earlier bedtimes, skiing, holidays, soup, darkness, cold, tea, puffy coats, thick beer, last minute travel that depends on road reports. OK, so we are still firmly in fall but, just like spring, it feels like a warm up for what's to come. A preparatory class.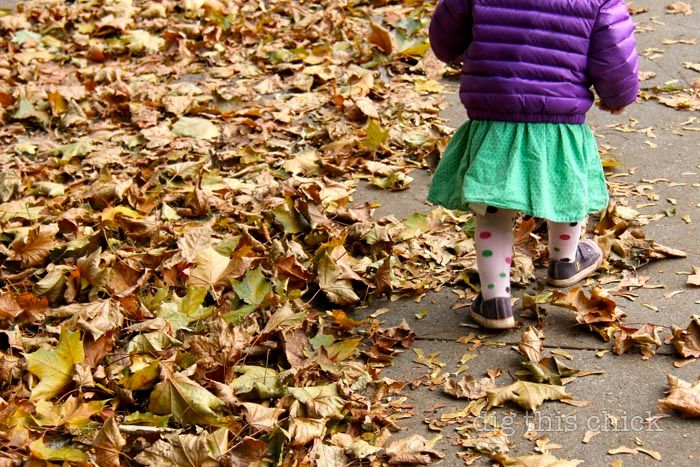 nuggets.
:: Our family (my in-laws) was here this last week and it was wonderful. They are amazing and constantly exceed expectations. I don't take this for granted.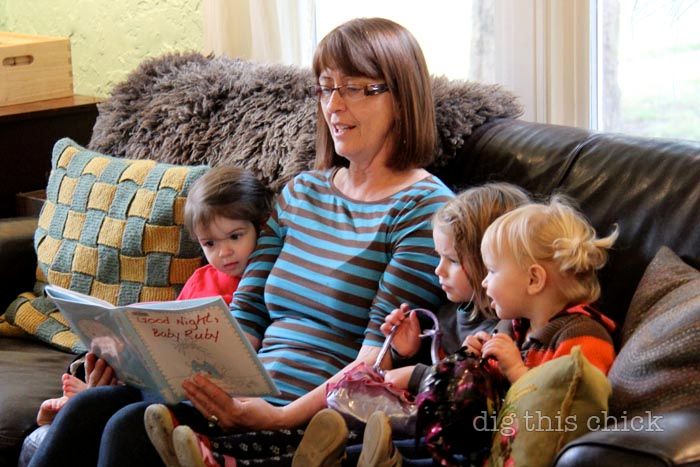 :: I have a particularly amazing relationship with my sister-in-law and mother-in-law. For example. We traveled a few hours away (for Andy's aunt Jean's art opening!). The three of us and Margot exited the hotel room to allow Ruby and Andy to fall asleep. We got bored so we played hide-and-seek and then found an even better way to spend our time.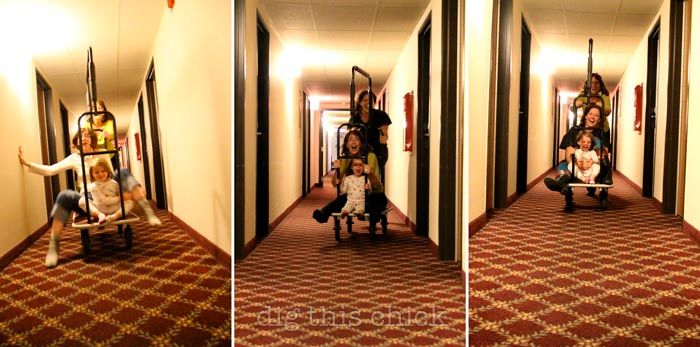 ::  Our friend, Pam, sang and played guitar at Margot's preschool last week and Rubes and I brought thank you! love you! flowers to her at work. The excitement and hugs surrounding the delivery made me want to pop in on friends with gifts more often. I think I'll make that happen.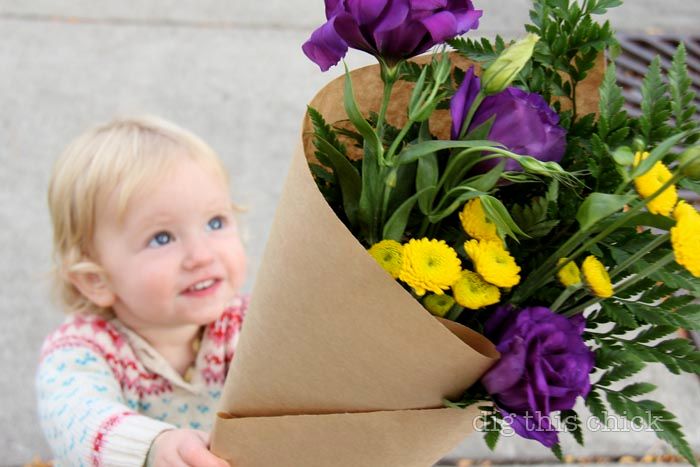 :: We had a puny pumpkin harvest this year. As in, one tiny dude and that's it. Thankfully, our neighborhood farm grows some killer pumpkins. I've mentioned this place before as we buy a lot of food there. It is a no frills, awesome, family-run farm. When I checkout I am tempted to tip because I feel so invested in their survival. I love Benson's Farm (corner of 7th and Reserve).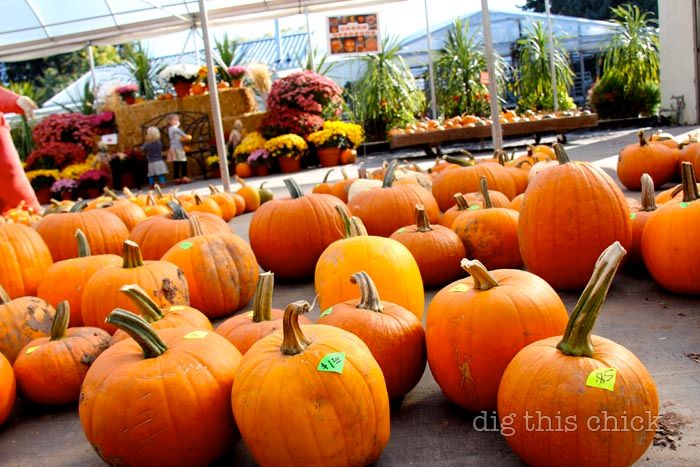 Margot was with me when I downloaded these photos and she sang a little operatic accompaniment:
I was picking out a pumpkin
And my shoe was falling off a bunch of times
Then at last
My shoe fell off
And then I still had a hard time picking out a pumpkin
And then I was holding one that I wanted
I found one
It was white
And my shoe fell off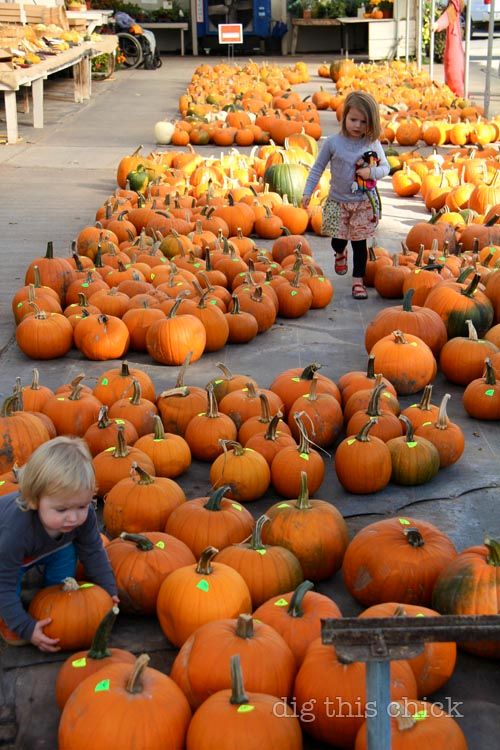 It was a fun adventure, the three of us picking out our future masterpieces (and one for dad).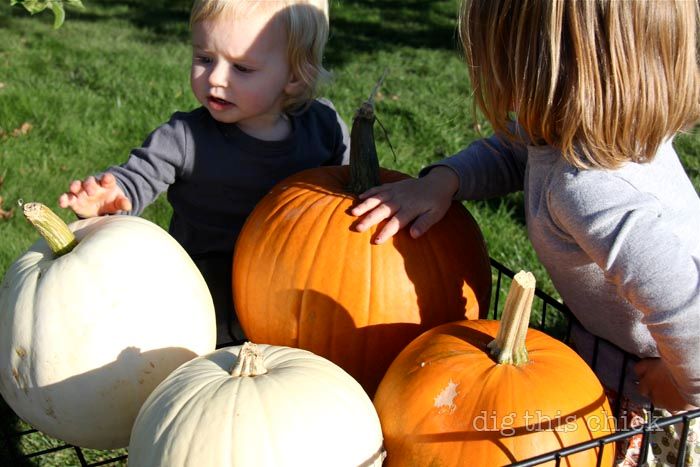 :: Welcome to new sponsor Witty Lili! This Swedish-based company is growing and producing cool products based on the definition of witty: Amusingly clever in perception and expression. In their words,"To be witty is, among other things, to be smart, spiritual and humorous." This sweet character is featured on many fun products for kids (my favorite is the Cross Subjects Notebook).
Witty Lili is hosting a competition: you (or your kid!) submit a poem about snow.  It will be made into a postcard and published and for every postcard sold 50% of the profit will be donated to the organization ActionAid. Plus, the winner receives a selection of prizes valued at $70. Good luck and thanks Witty Lili!
:: On Monday afternoon, I had a feeling Frost was tapping our shoulder so we headed out for a sunny garden romp. It always feels so slow-mo sweet at the end of the growing season. All these leafy, proud plants that began as a SEED a few months ago, putting out their last efforts to produce. Dang, I really love witnessing this cycle with my kids.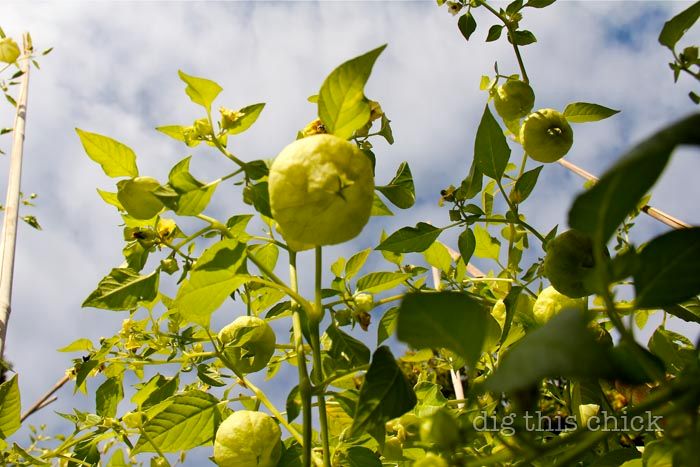 If we had another 30 days of heat, I swear I'd have record-breaking tomatillos.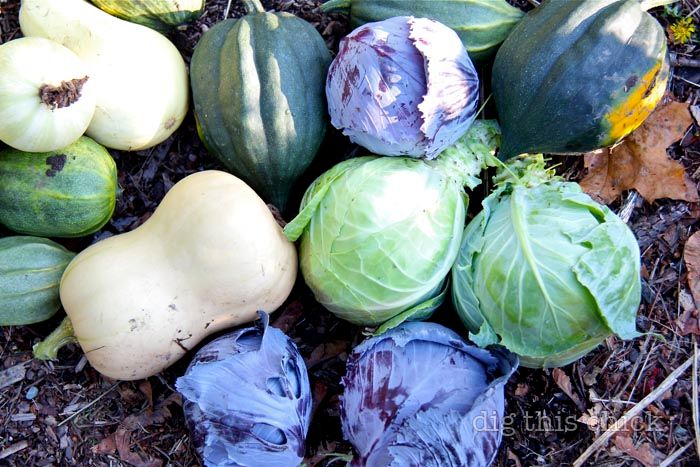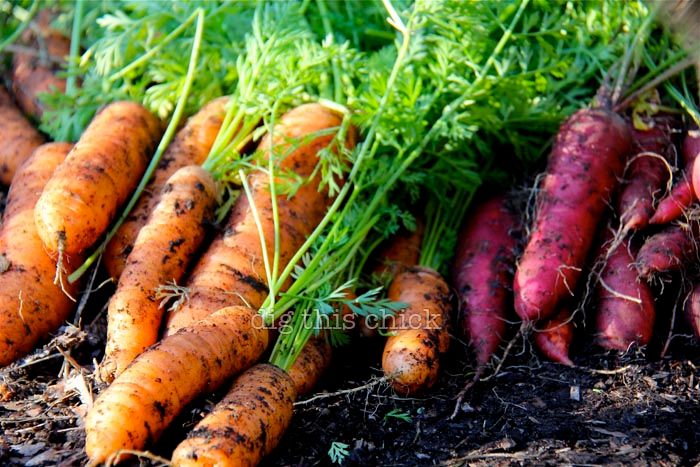 Hey! Prints of my photos are now available for purchase. Thanks for asking!


Margot invented this awesome game where she jumped over the pulled carrots. The risk grew as the pile grew. And when it got too easy, she unbuckled her shoes and tried to keep them on as she soared.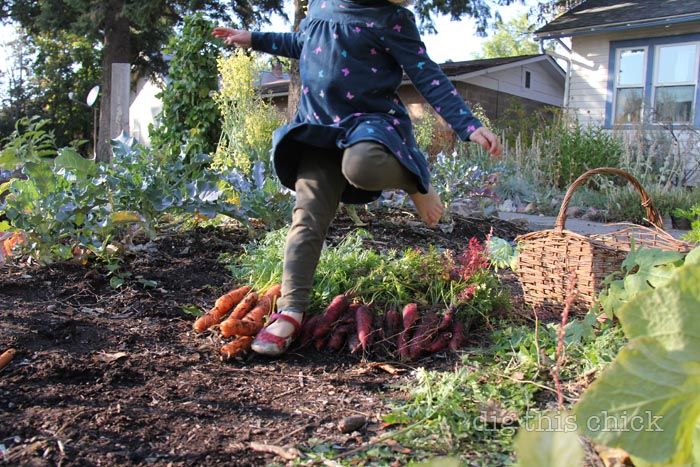 :: Ruby and I harvested plums and pears from our secret source of free fruit. She was astonished at the scene ( I really was way up in that tree shaking with all my might. Oh, we laughed.). Her contagious reaction prompted a whole essay about how in the freaking moment my kids are all the time. I wrote about it in this week's mama digs: winning.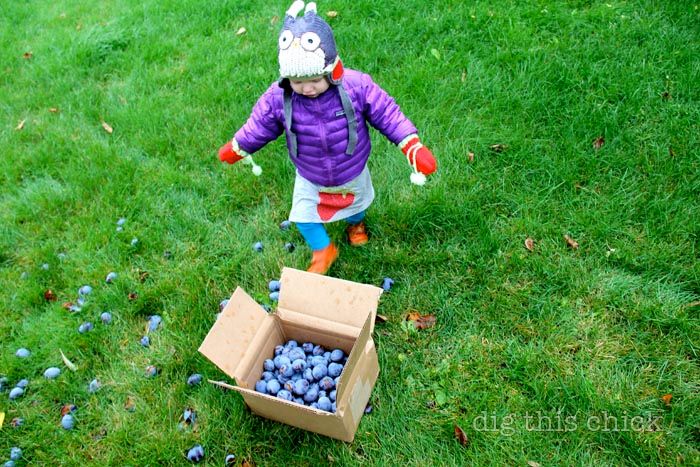 I shook the tree, Ruby hunted for viable fruit and, when inspected would either declare, "Wook! Good one!" or "Oh, bummer. Buh-mer." 
:: And all this brings me to my kitchen floor right this minute. You should see my counters.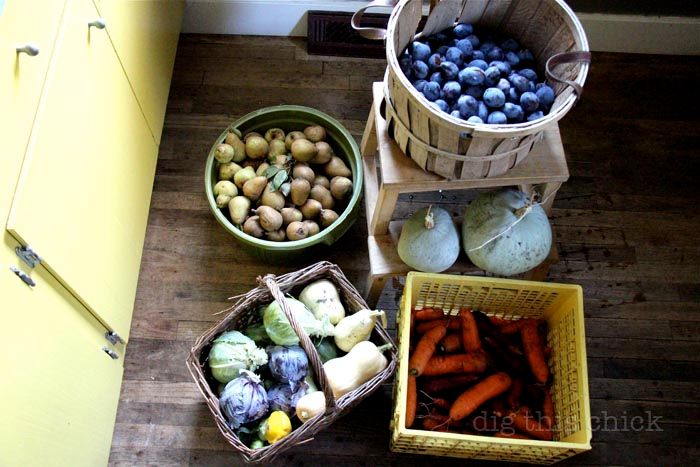 I am digging the Winter Prep. In fact, as much as I love seasons, I think October just might be my favorite month. It is full of things I love: food harvest and preservation, enough chill to demand cuddle, holiday planning, tights, baking, costume making, chilly hiking.



happy hump day out there
*Nugget it up and share. If you'd like, link to your nuggets in the comments.*
:: :: ::
all photos taken with a Canon Digital SLR from Vanns.com