nuggets: little bits of the season in photos and words about the last week
I have 30 minutes before I need to be somewhere. I consider cleaning up last night's apple pie making mess, harvesting tomatillos, sewing orders or sitting with a blinking cursor and some ideas.
I feel like every "spare" moment I have is like this these days. Sometimes I fantasize about feeling bored. Andy and I keep talking about how full it all is, we keep trying to figure out what might go and we keep discovering that it is all important stuff, stuff that moves us, stuff that we want, need and love. This is just what life looks like for us right now. So, we choose to bear hug the hectic days when we are driving to Spokane to pick up family, showing our home to prospective buyers and preparing dinner for a friend's birthday all while doing the normal daily stuff like parenting and working. Bear hug.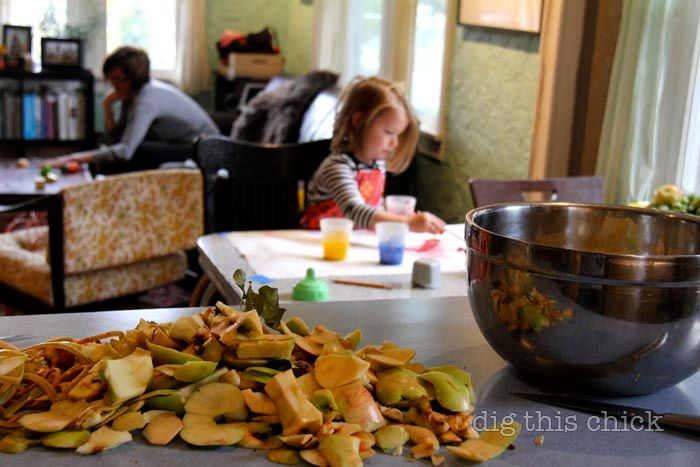 I loved this little moment right here when I looked up to see my sister-in-law playing with our kids behind Margot painting her birthday present behind a pile of apple peel, next to a bowl of apples intended to tuck into buttery crust adorned with a 'P' for our dear friend Pam on her birthday.
So, now. A few nuggets. More to come. I really should also sweep up the "hot chocolate" my daughters lovingly prepared for me.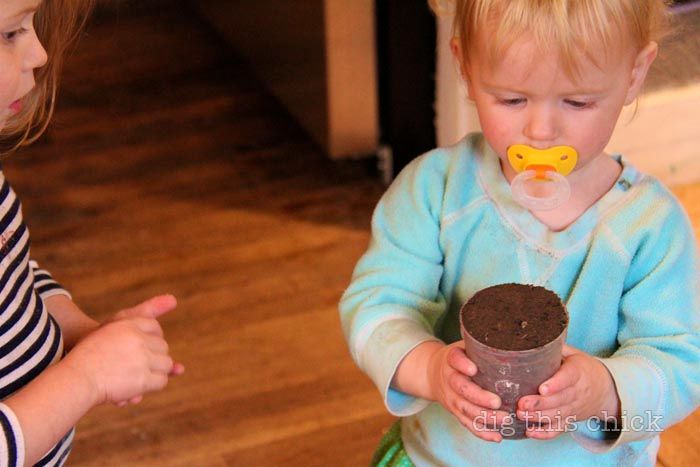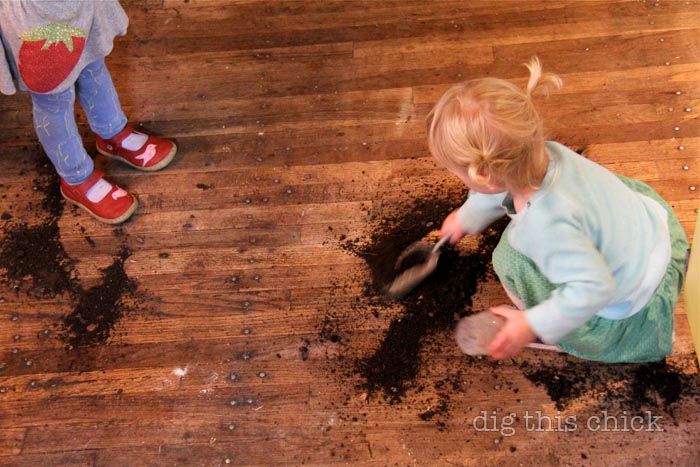 :: Margot, this minute: opinionated, funny, loving. She is particularly into wearing Ruby's shirts and anything that is her idea.
:: Ruby, this minute: confident, goofy, observant. She is particularly into knowing exactly where Margot is and what she is doing at all times.
:: Together, this minute: spirited, collaborative, imaginative. They are particularly into dressing and undressing, digging, cooking and painting.
Glad I chose this for my 30 minutes, that didn't complete in 30, naturally. That instead involved a detour because my niece and daughters woke. We continue to step through our full lives, opening and closing when necessary. It's real-time choreography and I feel the bear hug beat.
happy day out there
:: :: ::
all photos taken with a Canon Digital SLR from Vanns.com